Clendening Medical Library & Museum

3901 Rainbow Boulevard
Kansas City, Kansas 66160
(913) 588-7087

Monday & Wednesday: 9AM - 1PM
Tuesday & Thursday: noon - 4PM
Partly open 9-5 Monday - Friday
free

Clendening History of Medicine Museum - University of Kansas
The Clendening History of Medicine Museum in Kansas City, Kansas is part of the Department of History and Philosophy of Medicine at the University of Kansas Medical Center. The library/museum is on the first floor of Robinson Hall.
Although some sources say the museum is open 9-5, Monday to Friday, only a portion of the exhibits can be seen then. The library, with its displays, is only open 3 hours alternately in the afternoon or morning on Monday - Thursday. I recommend only visiting the museum during those times. Tours of the Library & Museum are available, but must be arranged at least 2 days ahead time Contact curator Jamie Rees (jrees@kumc.edu) for more information.
These photos were taken on a Friday, when the library could not be accessed. At that time, the temporary exhibit devoted to "Lightning in a Bottle: realities of science and medicine in Frankenstein's Lab" was still very nice, though seeing everything on display took only about 15 minutes.
Robinson Hall in along Rainbow Boulevard on the west side of the KU campus. Enter through the front doors of Murphy Hall and turn down the hallway to your right. the museum/library is at the end of the hallway on the right.
Free parking is available on campus in Olathe Parking Facility II and the Cambridge Parking Facility. If you park in a parking garage, bring your ticket in for validation. If you go when the library is closed, someone in the department office can open the library long enough to validate your ticket.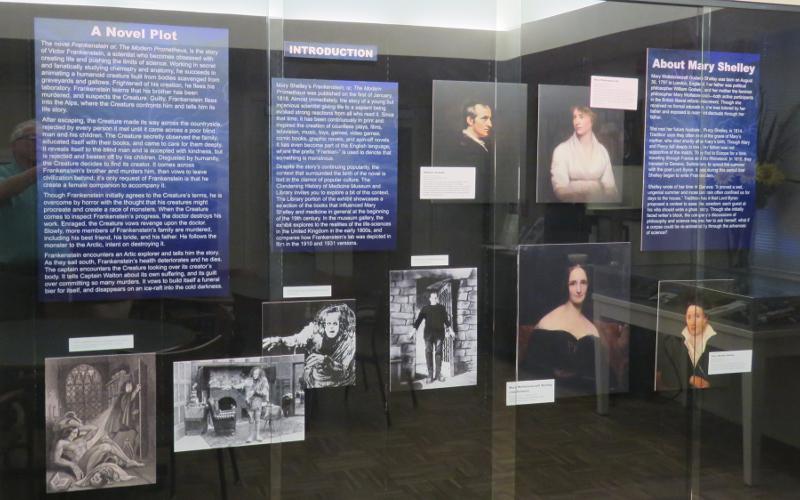 "Lightning in a Bottle: realities of science and medicine in Frankenstein's Lab"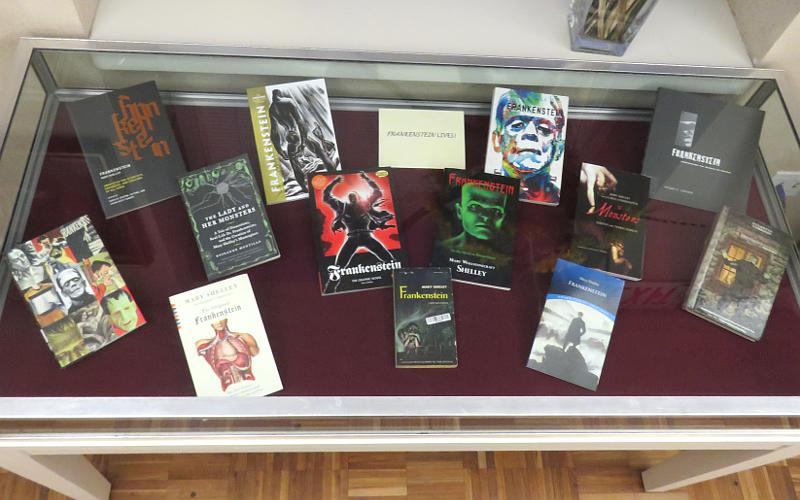 Frankenstein books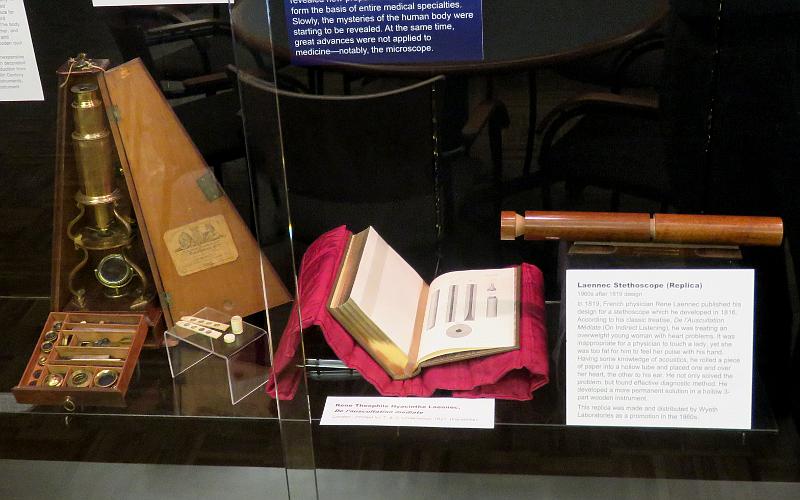 Technological Hit & Miss
In the first half of the 18th century, technology was applied to medicine with the invention of the
thermometer and temperature scales. At the same time, advances like the microscope were not.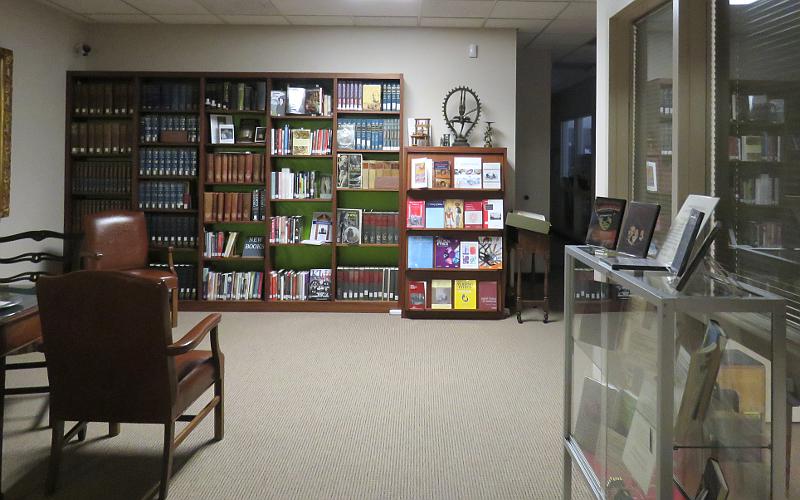 Clendening Medical history library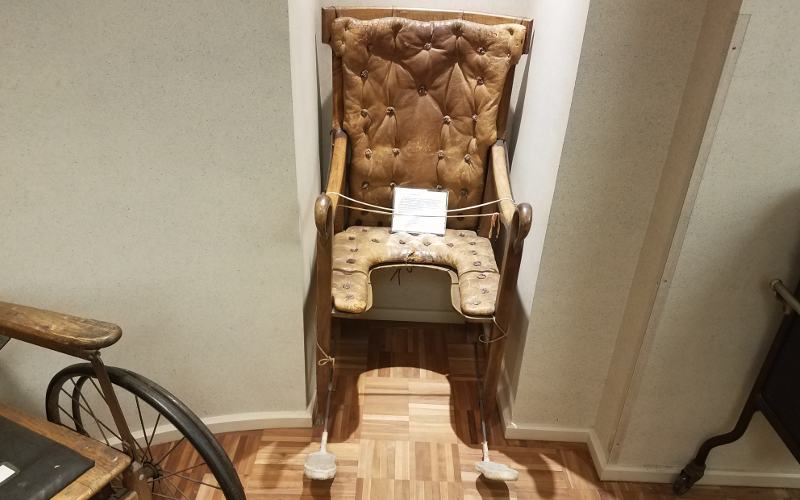 A German Birth Chair from about 1750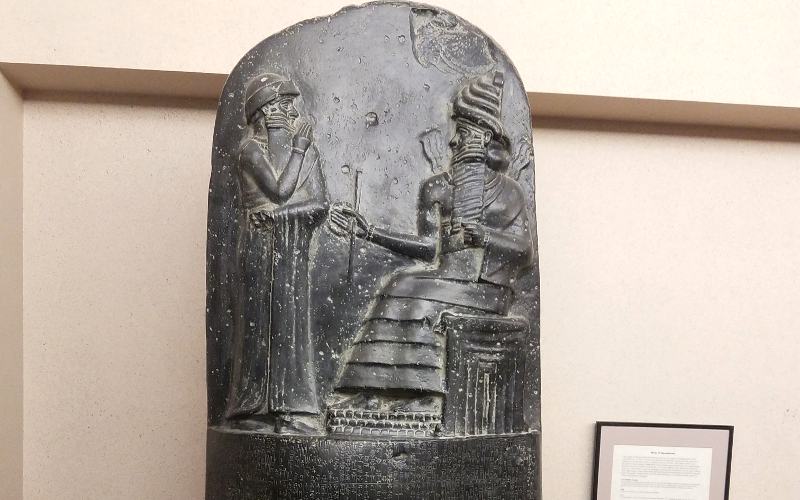 Reproduction of the Steile of Hammurabi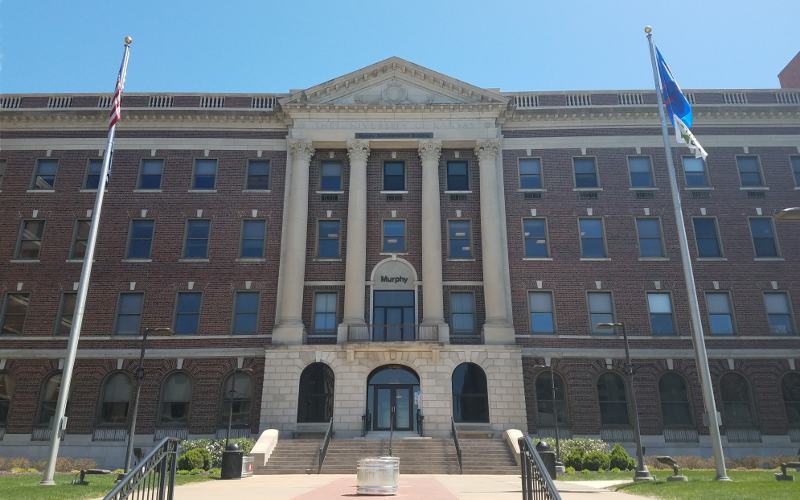 Entrance though these doors of Murphy Hall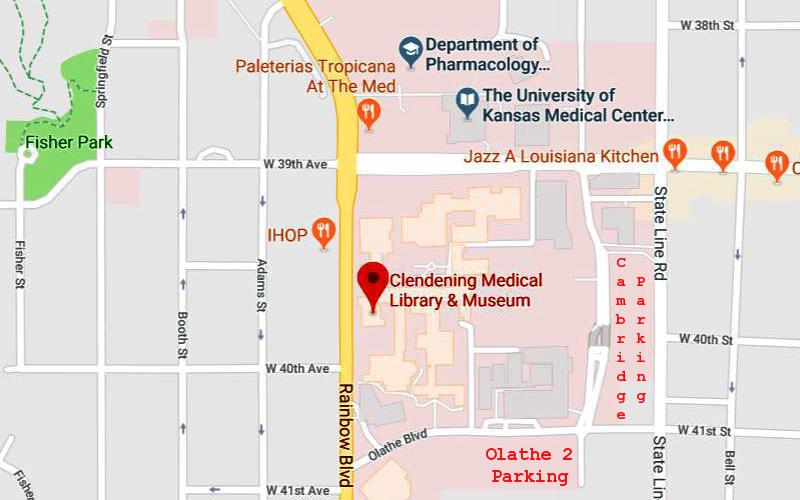 Clendening History of Medicine Museum Map
copyright 2018 by Keith Stokes