El Pollo Rey
901 Kansas Avenue
Kansas City, Kansas 66105
(913) 371-4243

Sunday 10AM - 7PM
Monday - Thursday: 10AM - 8PM
Friday & Saturday: 10AM - 9PM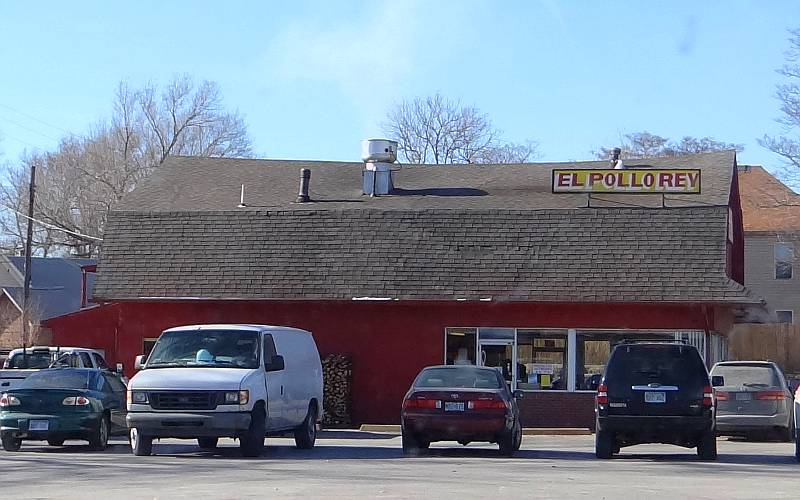 El Pollo Rey - Kansas City, Kansas
We are still learning about interesting locally owned restaurants. We learned of El Pollo Rey in the Armordale neighborhood of Kansas City, Kansas while shopping at Krizman's House of Sausages in the Strawberry Hill neighborhood. We went there that very night and enjoyed some great chicken in the packed 13 year old restaurant. At 6PM on a Saturday night, it was hard to get an empty table and many of the customers were getting their orders to go.
The man working behind the counter was friendly and helpful. I started to pay when we ordered, but he said to wait until we were through. Our order took about 30 minutes.
El Pollo Rey serves only three dishes: a half chicken, a whole chicken or chicken wings. Served with tortillas, rice, salsa & beans, a half chicken meal is $6.75. The sides were OK, but the chicken was excellent. It is some of the best grilled chicken which I have had and I understand those people who say it is their favorite chicken anywhere.
A whole chicken with the same sides is $12.50. The sides are the same size as in the dinners and there isn't much rice or beans in an order to go.
We also tried the only other item on the menu, the chicken wings. They don't stand out as much as the grilled chicken, but the sauce was spicy and quite tasty, while not being too hot. The wings are served with tortillas for $6.50.
El Pollo Rey is just a few blocks from Bichelmeyer Meat Market.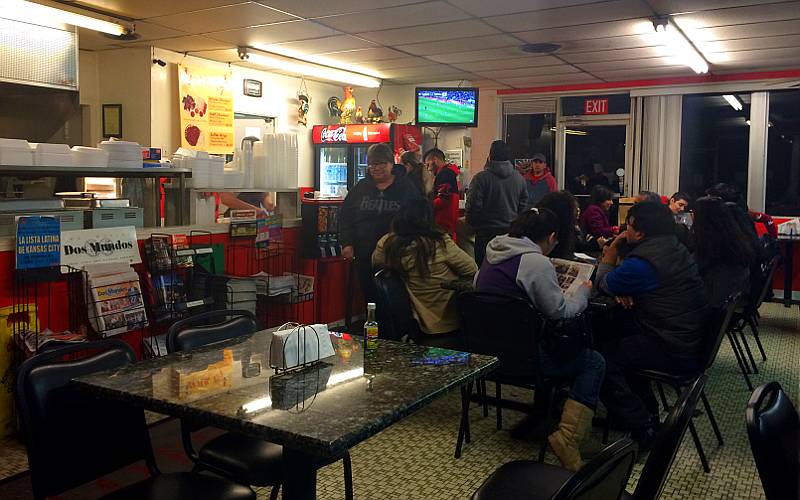 Counter and about half of the dining area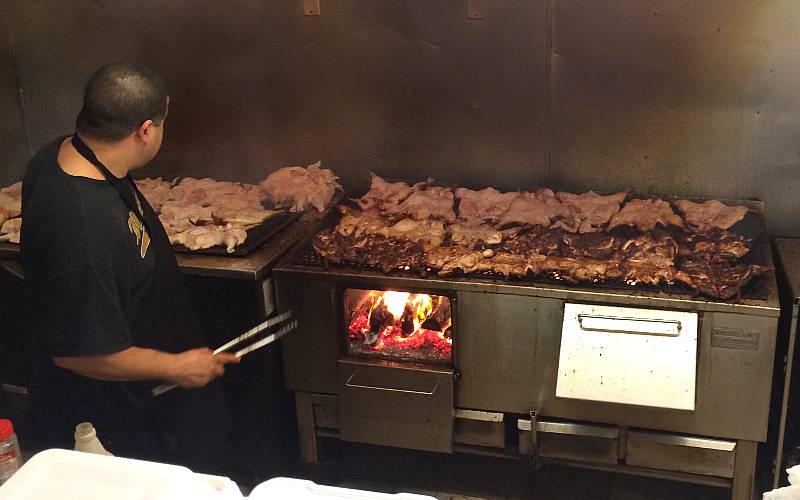 You can see the chicken being grilled behind the counter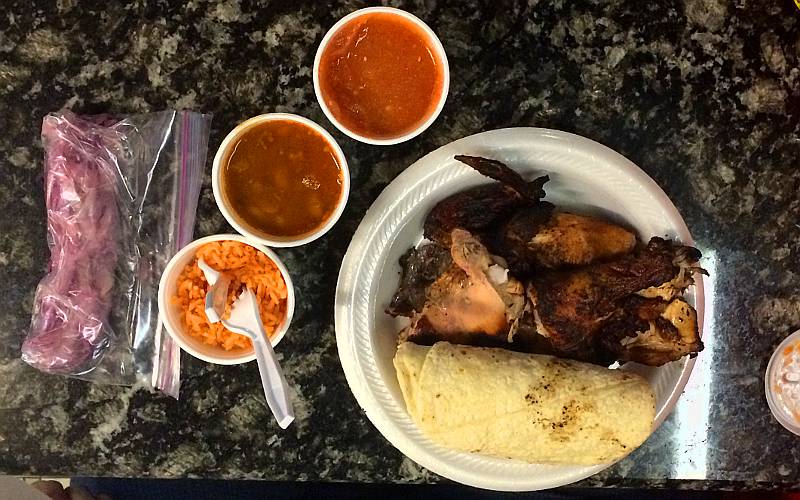 Grilled half chicken, flour tortillas, smoky pinto beans, salsa and rice. The baggie contains pickled red onions.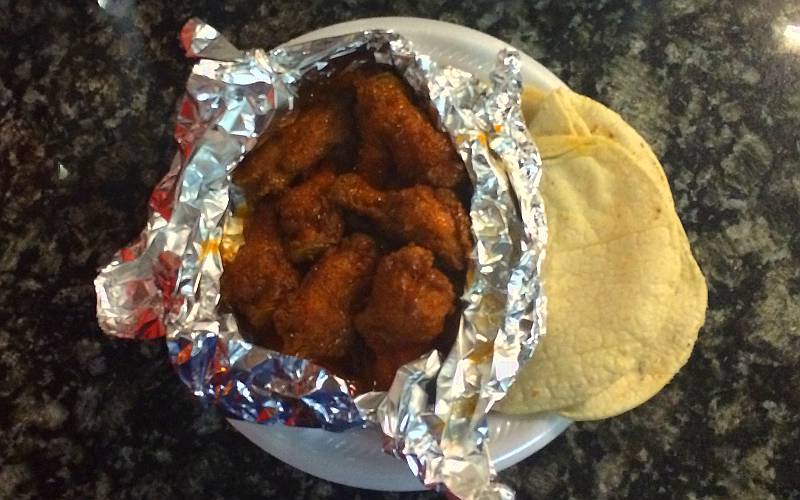 10 Buffalo wings with tortillas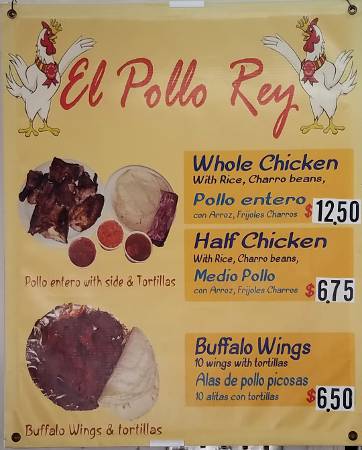 El Pollo Rey Menu from January 2017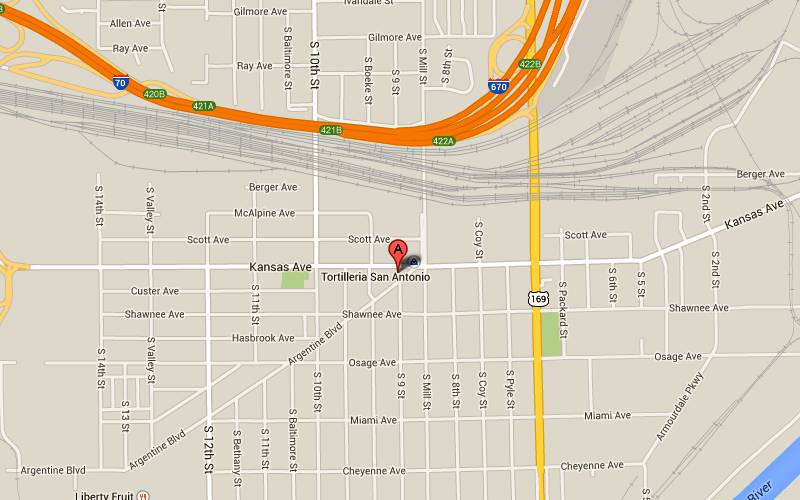 El Pollo Rey Map
Unique Kansas Restaurants
Kansas Attractions Kansas Travel & Tourism Home
copyright 2015-2017 by Keith Stokes