Jarocho Pescados Y Mariscos
719 Kansas Avenue
Kansas City, Kansas 66105
(913) 281-7757


Sunday: 9AM - 3PM brunch menu
Monday, &Wednesday: 11AM - 9PM
Tuesday, Thursday, Friday & Saturday: 11AM - 10PM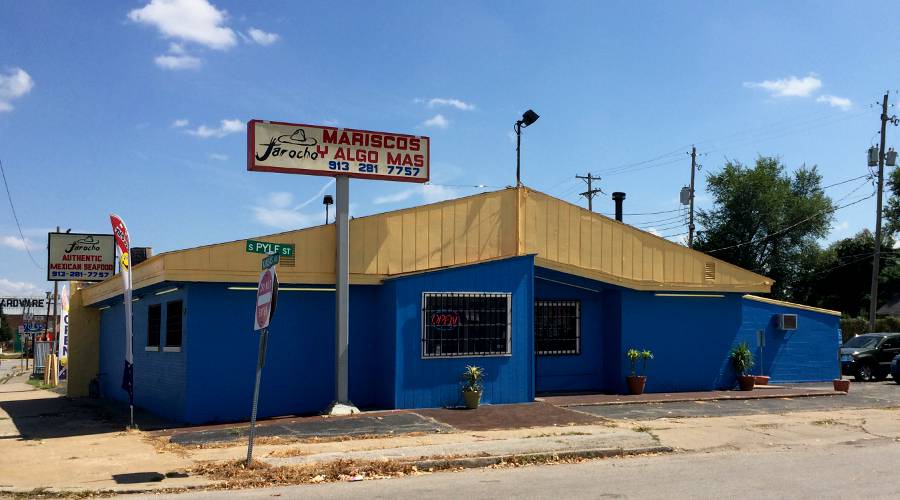 Jarocho Pescados Y Mariscos - Kansas City, Kansas
The sign says Jarocho Mariscos Y Algo Mas, but this seafood restaurant now operates as Jarocho Pescados Y Mariscos, which means fish & shellfish from Veracruz, Mexico. Carlos and Sayaka Falcon opened the seafood restaurant in October 2014. Chef Carlos is the Jarocho (from Veracruz) and Sayaka is from Okinawa, Japan.
The menu at Jarocho Pescados Y Mariscos is 100% about seafood. Other than the children's menu, there is nothing for someone who does not want fish or shellfish. The children's menu has chicken tenders and quesadillas. There is one weekday lunch special (Land and Sea) which includes shrimp & steak.
I enjoy the food a lot, particularly the dishes like the fish fillet stuffed with garlic, onions, Spanish octopus, shrimp and blue crab meat. Several of the dishes offer the choice of either garlic or chipotle sauce. Both are good, but I enjoyed the garlic sauce a lot!
Jarocho Pescados Y Mariscos has $1 oysters on Tuesday and Thursday evenings, with the type of oyster changing with availability. They offer oysters at other times, but we have been waiting until we can get there on the special to give them a try. Oysters are flown in four times a week.
Monday and Wednesday evenings, several small plates are offered, such as fish & chips for $4 or fried calamari for $5.
The only dish which I have had that I wouldn't order again was the sautéed octopus, which was tougher and less spicy than I expected.
Entrees come with rice and salad, but they will substitute beans or fries if you ask.
Sundays, Jarocho Pescados Y Mariscos is only open 9-3 has a special brunch menu. For $23.95 there is an all you can eat oyster & seafood bar plus one item made to order from the brunch menu. Add bottomless mimosa, bloody mary, margarita, red and white sangria for only $13.95.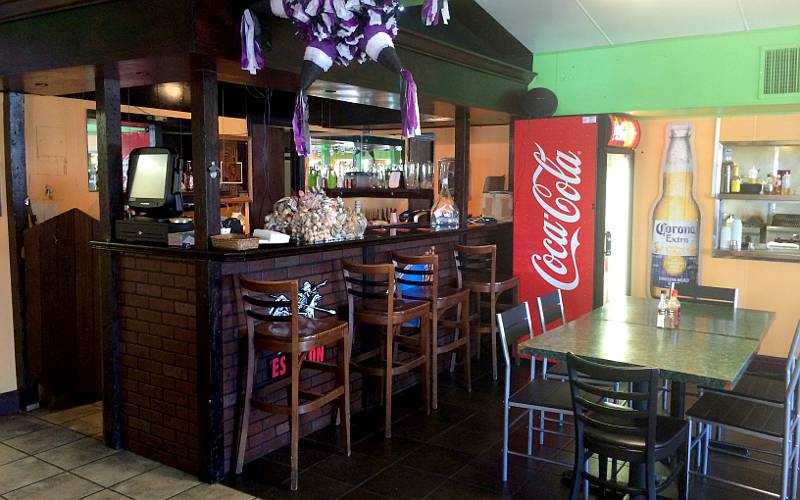 Jarocho Pescados Y Mariscos main room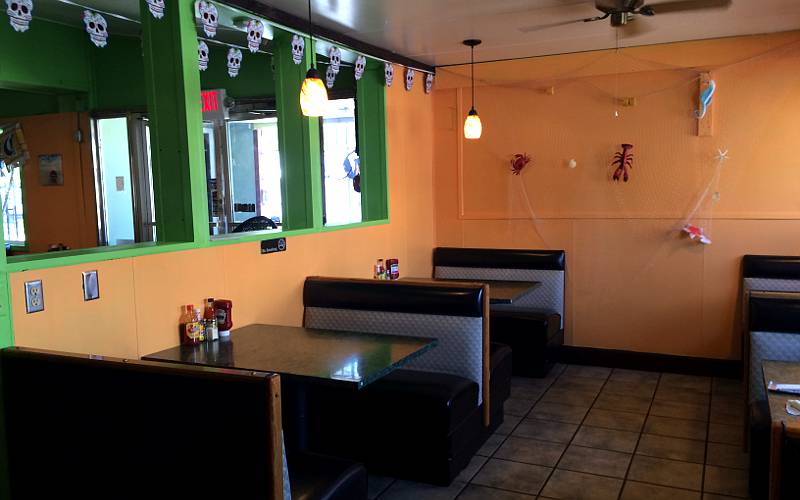 Between this photo and the one one above, you see about half of the seating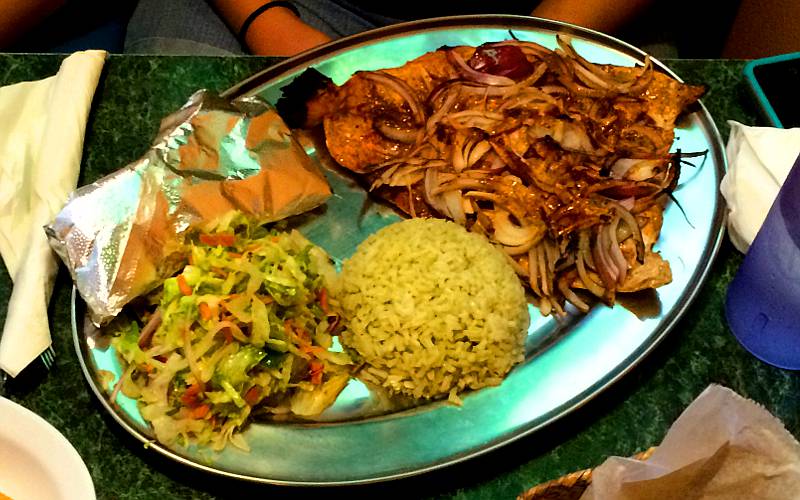 Pescado Zarandeado (Fire grilled fish) - $22.50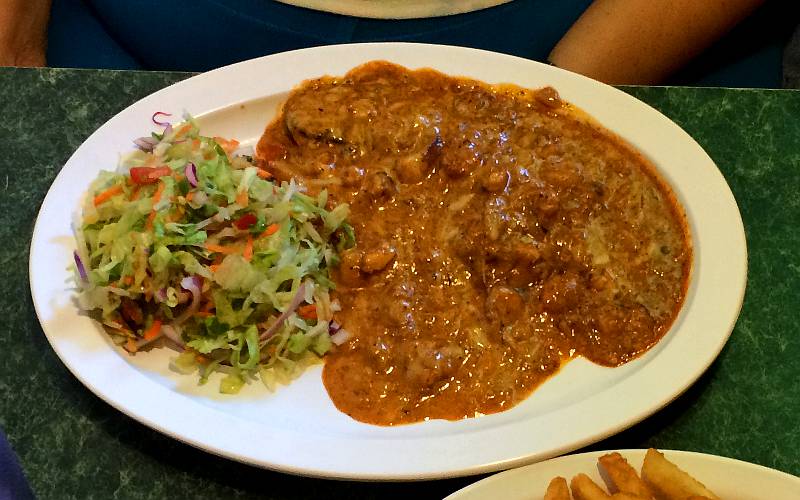 Filete de Pescado Relleno (Fish Fillet stuffed with garlic, onions, Spanish octopus, shrimp and blue crab meat
finished with a touch of cream and cheese) - $14.50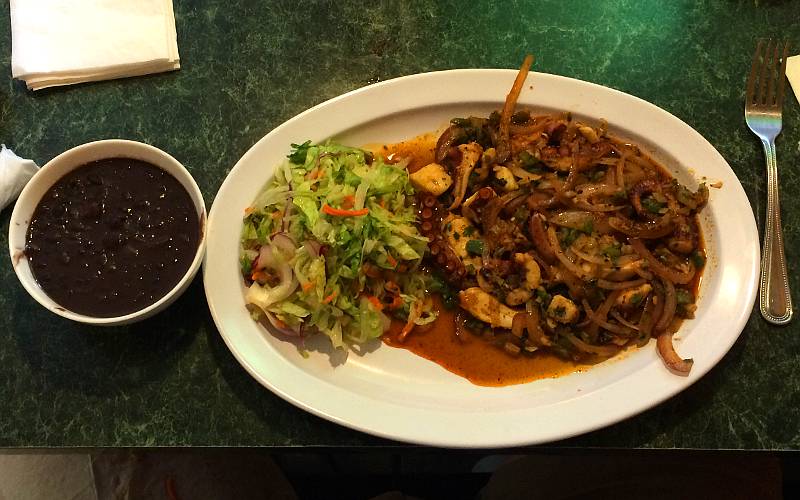 Pulpo Encebollado (Octopus sautéed with onions & garlic) - $18.50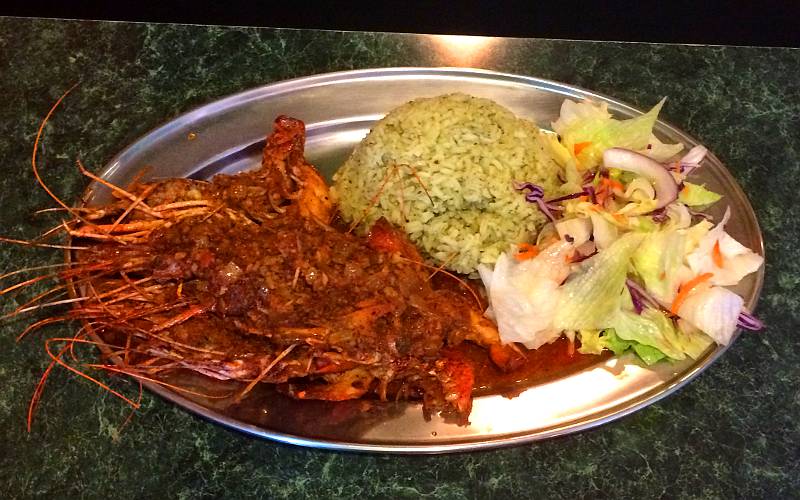 Langostinos A Tu Gusto (Sautéed prawns) - $17.50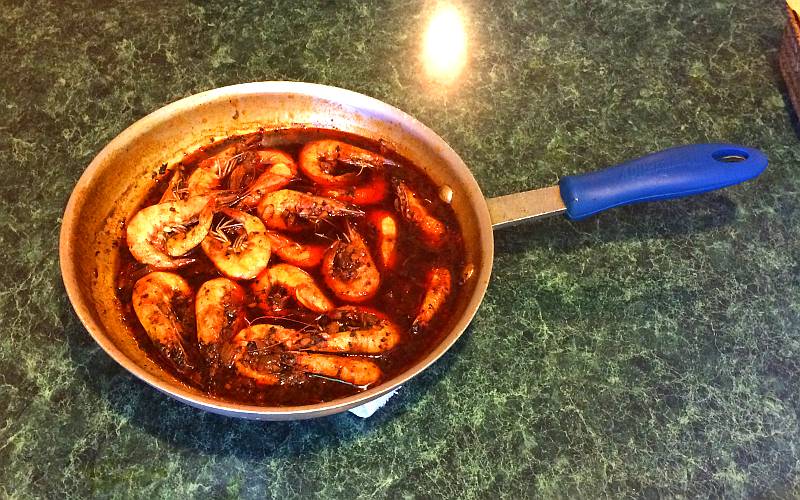 Camarones Ahogados (Drowned shrimp) - $15.50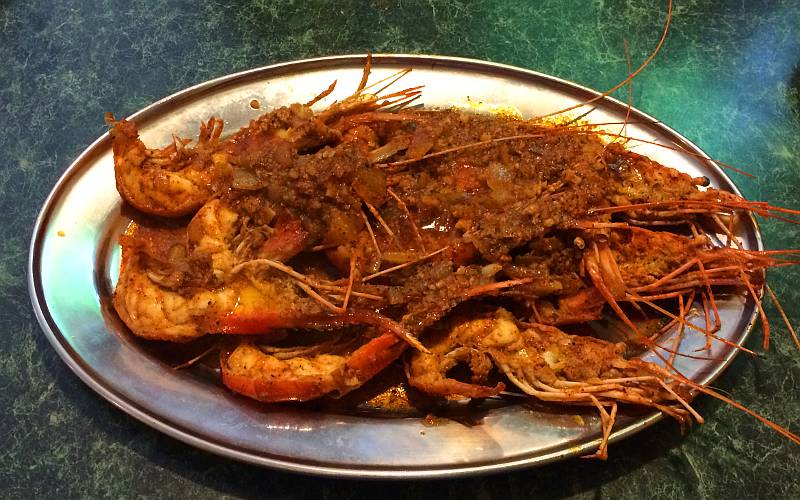 1/2 order of Charola de Langostinos (Prawns platter) - $16.50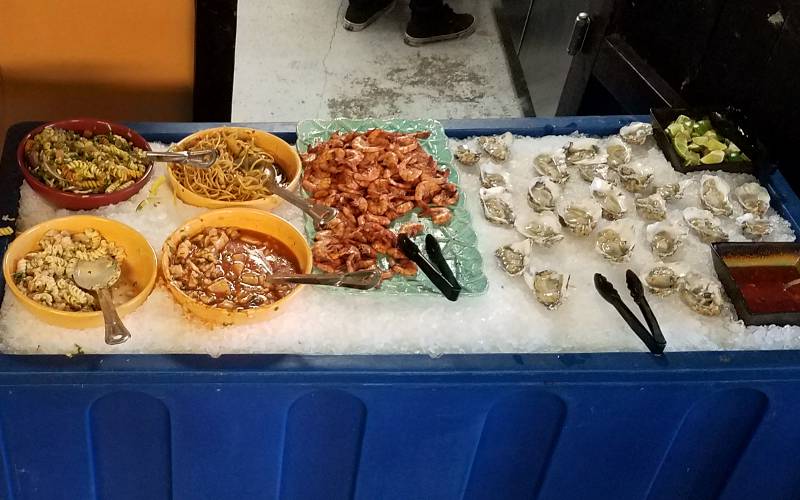 Portion of the seafood bar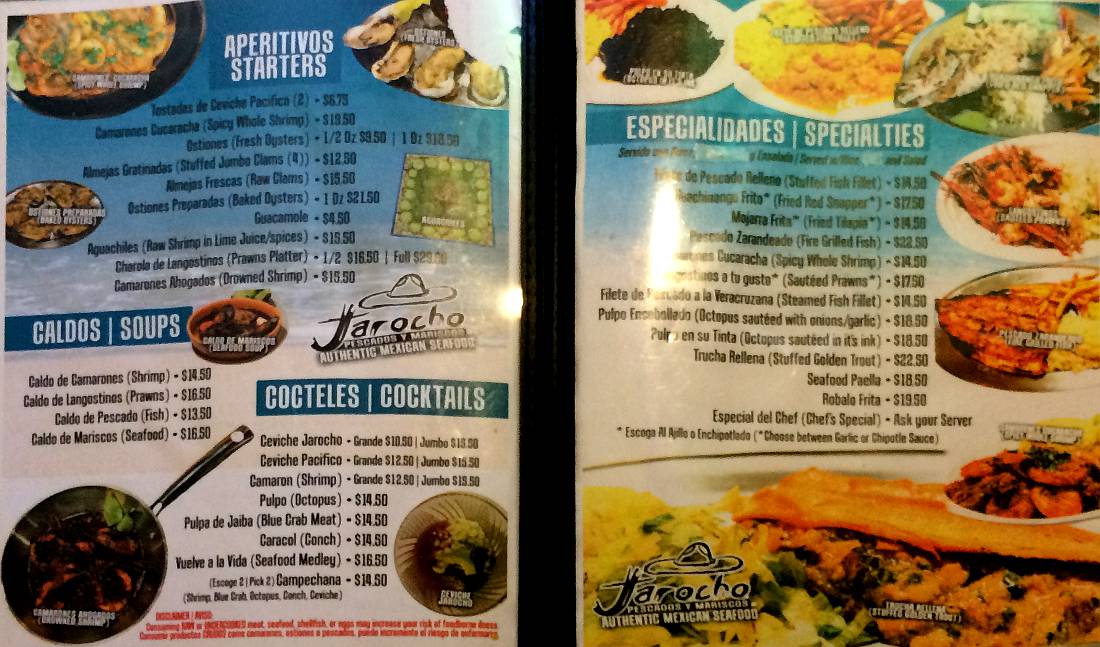 Jarocho Pescados Y Mariscos Menu from January 2017
| | |
| --- | --- |
| Week day lunch specials | Sunday brunch menu |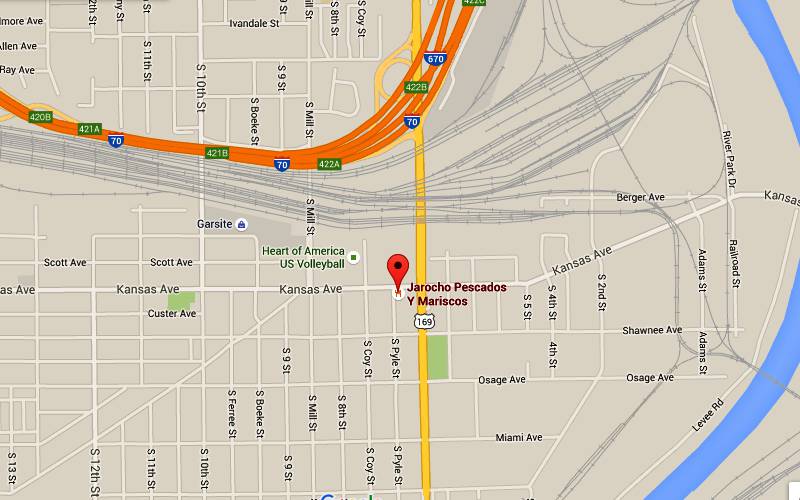 Jarocho Pescados Y Mariscos Map
Unique Kansas Restaurants
Kansas Attractions Kansas Travel & Tourism Home
copyright 2015-2017 by Keith Stokes