Spicin Foods
(Original Juan Specialty Foods)
111 Southwest Boulevard
Kansas City, Kansas 66103

Monday - Friday: 9AM - 4:30PM
SaturdayL 10AM - 3PM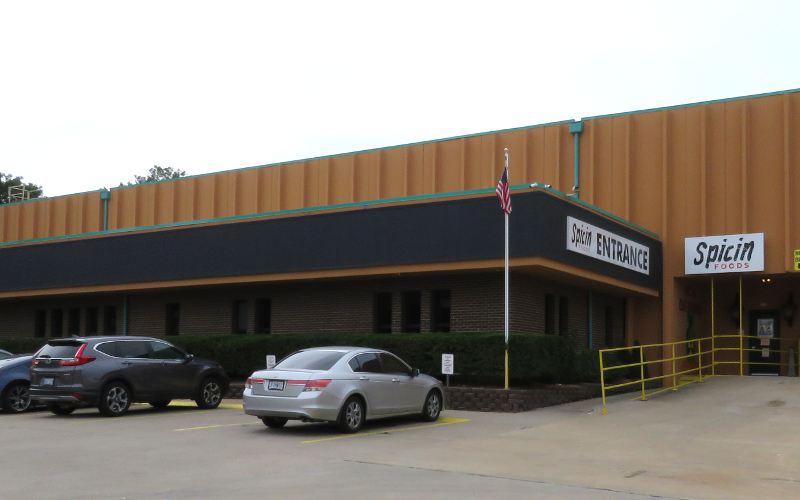 Spicin Foods - Kansas City, Kansas
Spicin Foods (formerly Original Juan Specialty Foods) on Southwest Boulevard in the Rosedale district of Kansas City, Kansas began production in 1997, creating specialty sauces, salsas, snacks and dips for wholesale, retail and private label customers. There is a factory outlet store and parts of the factory can be viewed through windows near the store. Original Juan produces 150 of their own products under 13 brands and over 1500 private label products for companies throughout the world.
Some of the company's most recognizable brands are Pain is Good, Da'Bomb, Fiesta Juan's, American Stockyard and Mama Capri. "The Source Hot Sauce" is rated at 7.1 MM Scoville Units, one of the hottest sauces in the world, and sells for $137.81 for a one ounce bottle. When We visited the factory store, most of the members of a bachelor party tasted the tiny amount of The Source on the end of a toothpick (photo below). It is sold only to be used as an additive.
The Spicin Foods web site says that the factory outlet store has a tasting table, but when we visited, there were only 6 items available for tasting and they took even those away when a tour group which was there at the same time had all tried them. We did purchase three of the items we sampled: Pecanwood Smoke & Vanilla, and Cherrywood Smoke & Chocolate Barbecue Sauces from Kettlewood Combustion Company; and Smoky Apple & Bacon Chipotle Onion Relish by Pain Is Good.
Spicin has a test kitchen with twin 4 gallon kettles for making sample batches using bulk ingredients found in manufacturing. It often takes several attempts to perfect a new recipe and the products produced along the way are available in the factory store at a deep discount. You better not fall in love with one, because you will probably never be able to get the same one again.
The commercial products are produced in thirteen kettles ranging in size from 80 gallons to 400 gallons and are packaged in a variety of types and sizes, from 1 ounce bottles all the way up to 275 gallon totes.
Spicin Foods produces private label products for over 100 companies. Many of those companies are familiar in the Kansas City area, including The Pizza Shoppe (The Pink Stuff), Manny's (Familia Lopez), Dos Hombres, Zarda, Jones BBQ and Joe's Kansas City (Cowtown BBQ sauce and rubs).
The Original Juan Specialty Foods company was sold to a new owner in April 2018. The name on the sign and on the labels changed in 2019.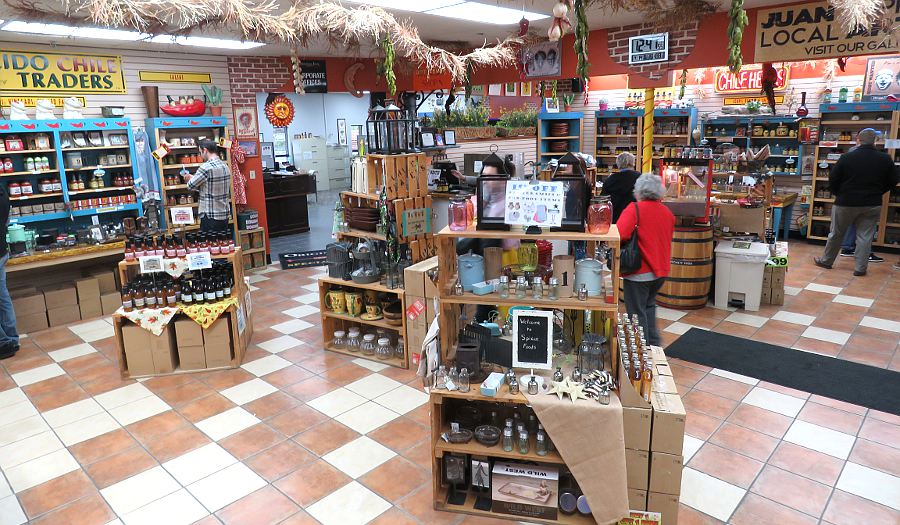 Spicin Foods Factory Outlet and Gift Store in 2018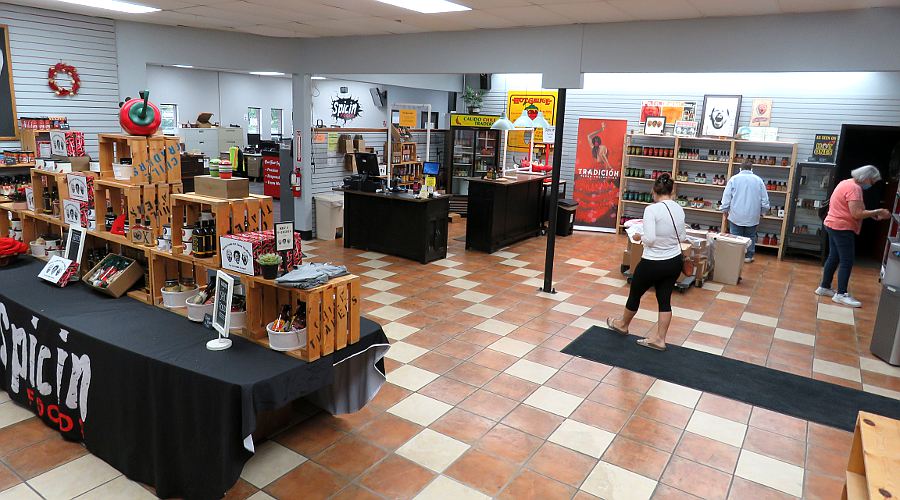 Spicin Foods Factory Outlet and Gift Store updated to allow social distancing in 2020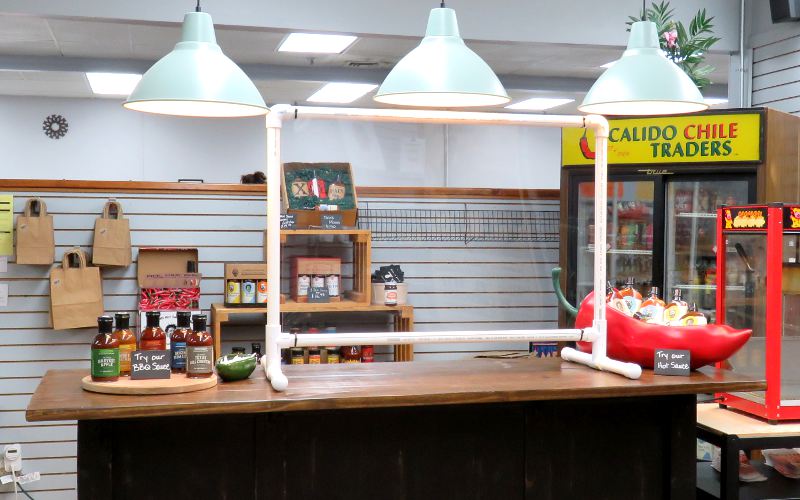 Tasting Table

A 2018 bachelors party trying the tiniest drop of "The Source"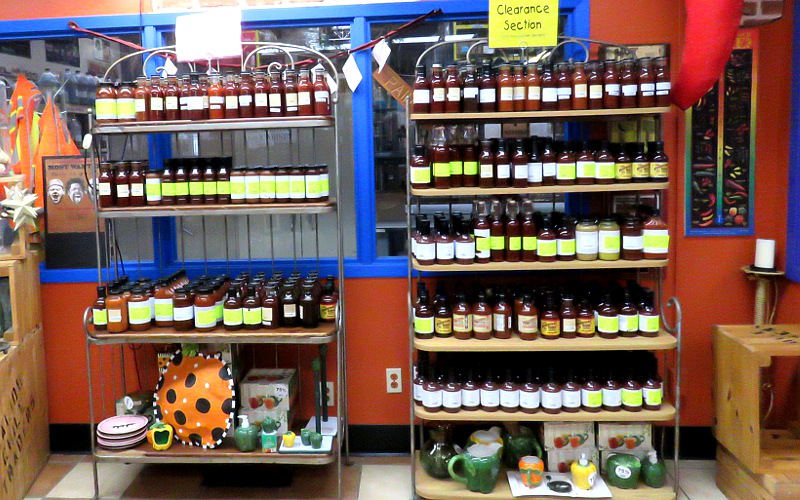 Clearance bottle of products produced in the test kitchen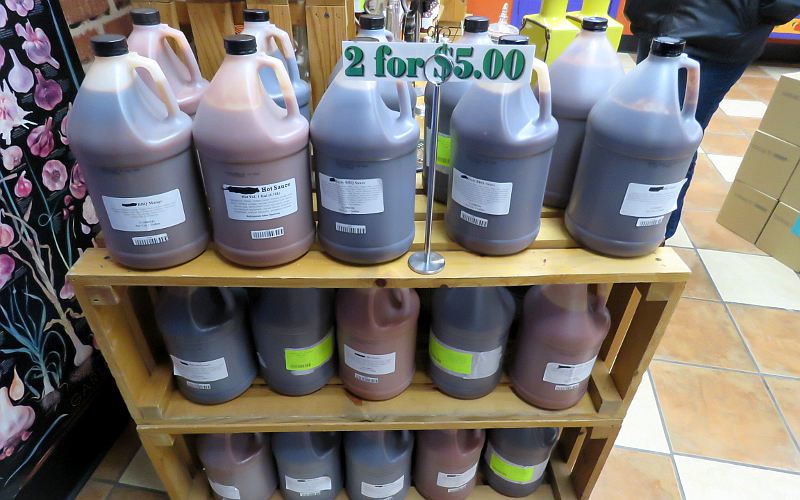 Test kitchen batch BBQ sauces and sauces at deep discount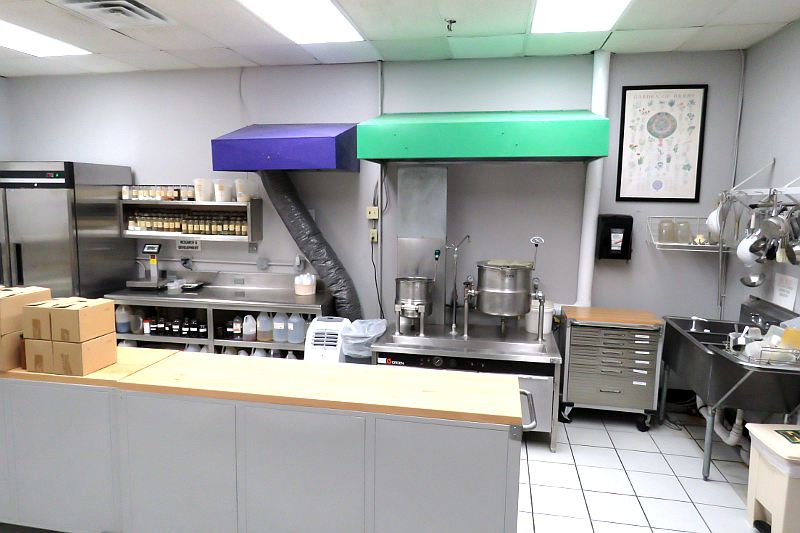 Spicin Foods test kitchen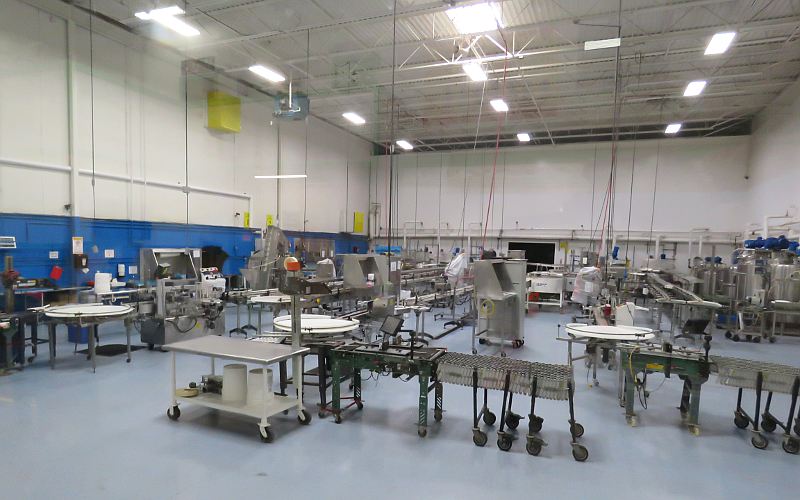 Automated production lines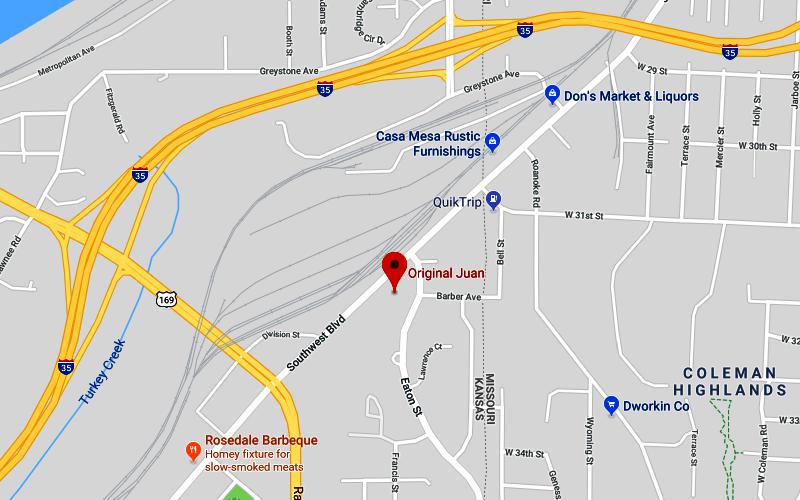 Spicin Foods Map
Original Juan's Website Kansas Specialty Foods
Kansas Travel & Tourism Home
copyright 2018-2021 by Keith Stokes