Sauer Castle
National Historic Landmark

935 Shawnee Road
Kansas City, Kansas 66103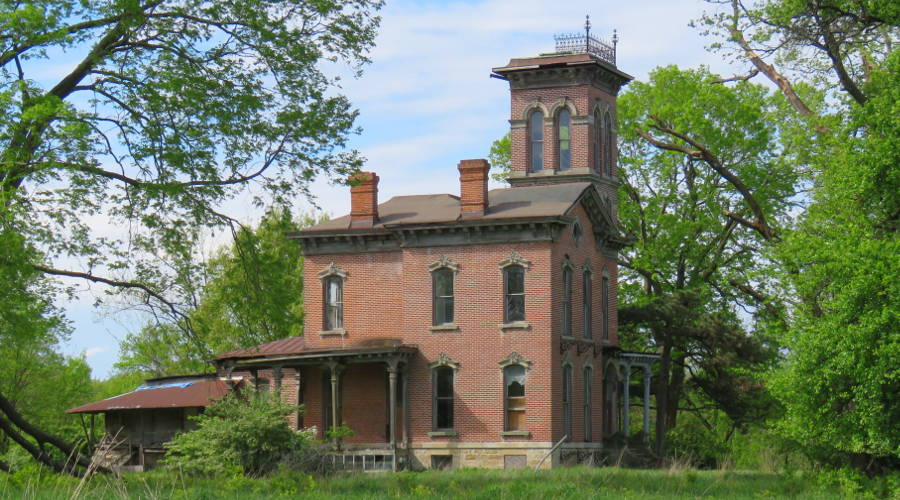 Sauer Castle - Kansas City, Kansas
The Sauer Castle in Kansas City, Kansas is a decaying 19th century Italian villa style mansion which sits vacant and is reputedly haunted. The Sauer Castle was erected around 1871, at an estimated cost of $20,000, for Anton Philllip Sauer, a German immigrant who first came to Kansas City in the 1860s. The house originally stood on a 63 acre site that was landscaped and terraced for Sauer's vineyards. Only 4 acres remain today.
Anton Sauer lived in the home until his death in 1879. His widow continued to live there until her death in 1921 and the property remained in the family until 1950. The husband of one of Sauer's daughters committed suicide in 1930 and over the years there were rumors that the home was haunted.
In the 1980s, the Sauer Castle was acquired by Anton Sauer's great-great-grandson, Carl Lopp. The absentee property owner has done relatively little to maintain the property. The city would like to see the property sold and restored or developed, but the owner refuses to sell.
In recent years, various web sites have told more expansive ghost stories about the empty house and that may have encouraged break-ins and vandalization.
The Castle can only be viewed from the street, beyond a high fence.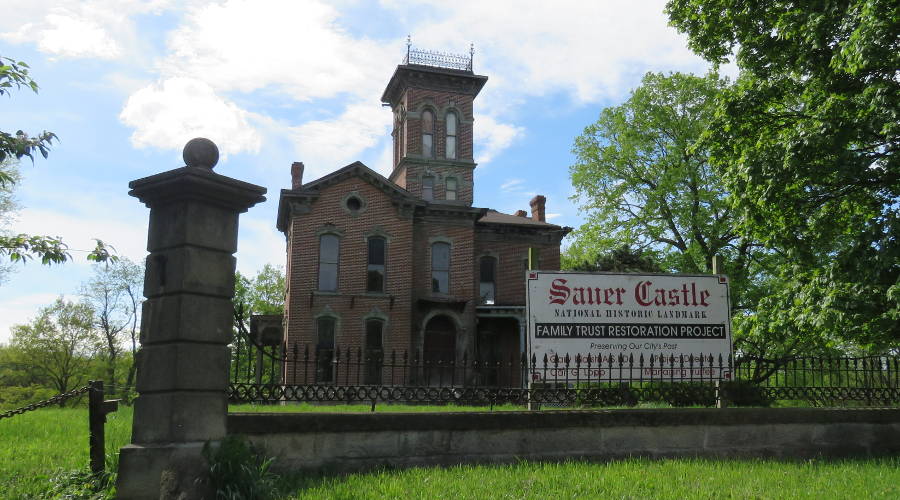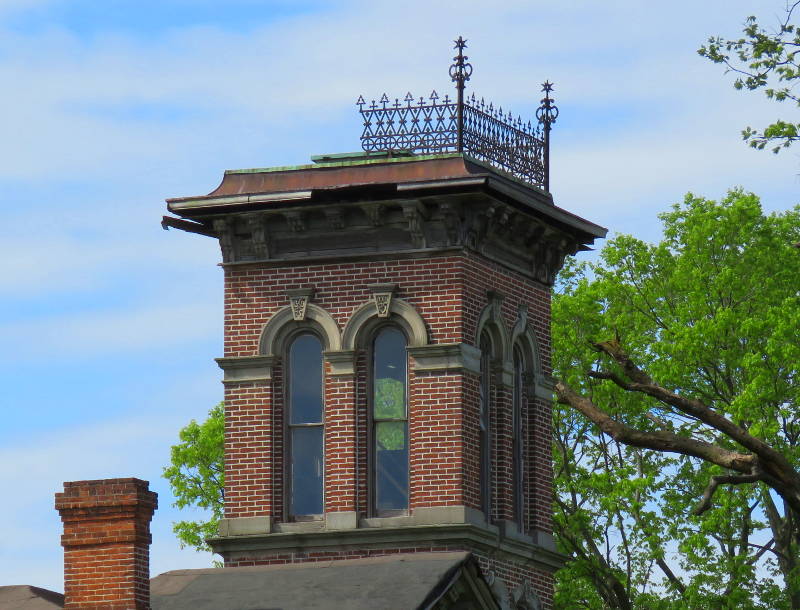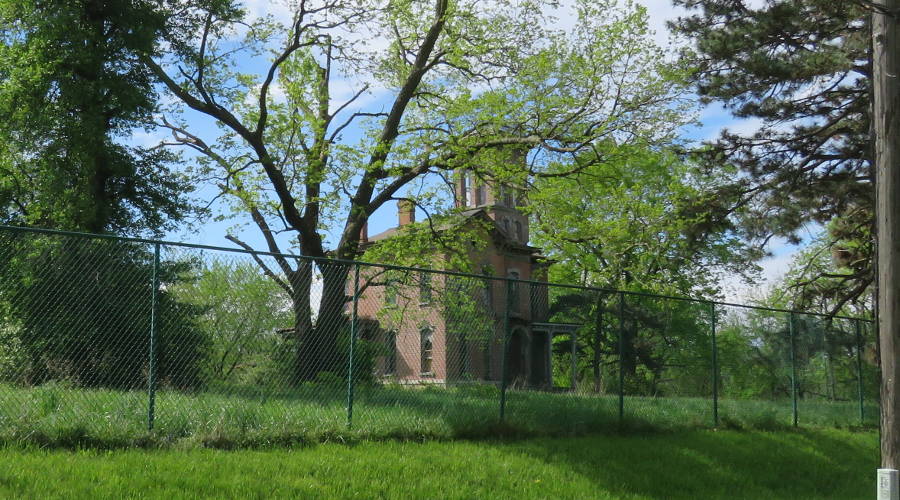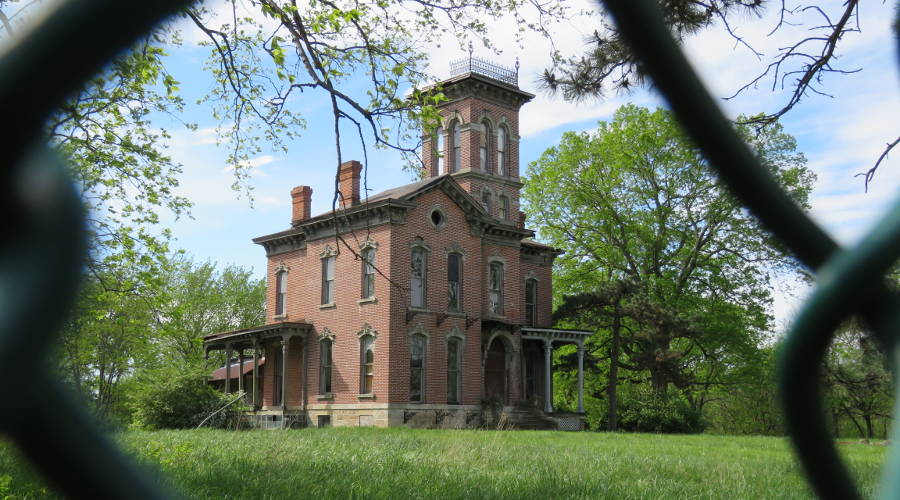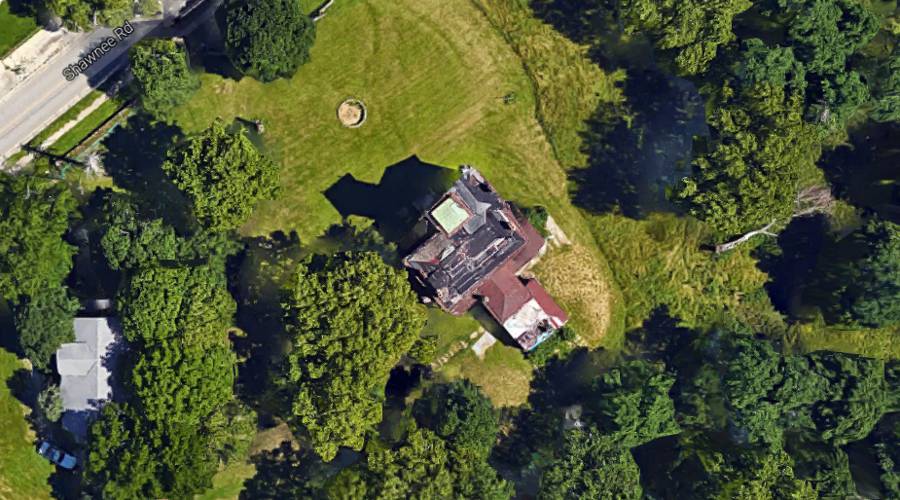 The Sauer Castle on Google Earth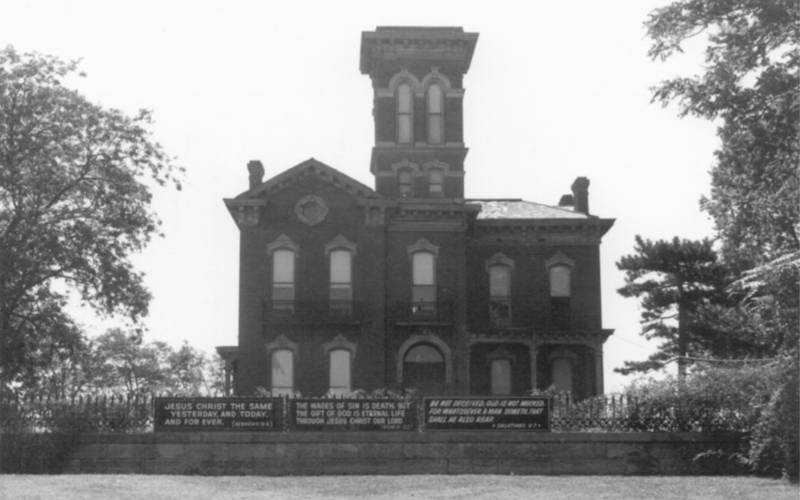 Photo from the 1976 filing for National Register of Historic Places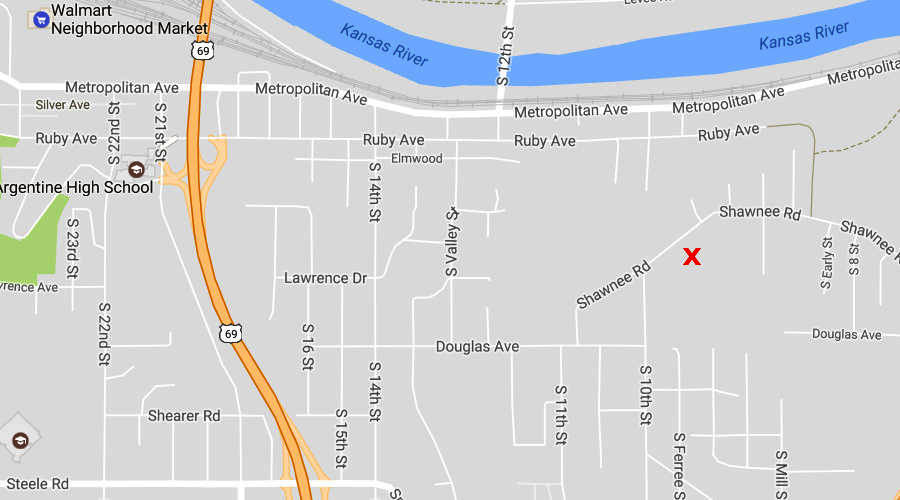 Sauer Castle Map
copyright 2017 by Keith Stokes