Kansas Oil Museum & Butler County History Center
383 East Central Avenue
El Dorado, Kansas 67042
(316) 321-9333

Memorial Day - Labor Day
Friday: 10AM - 4PM Saturday Noon - 5PM

Rest of year
Tuesday - Friday: 10AM - 4PM Saturday 9AM - 5PM


Kansas Oil Museum Map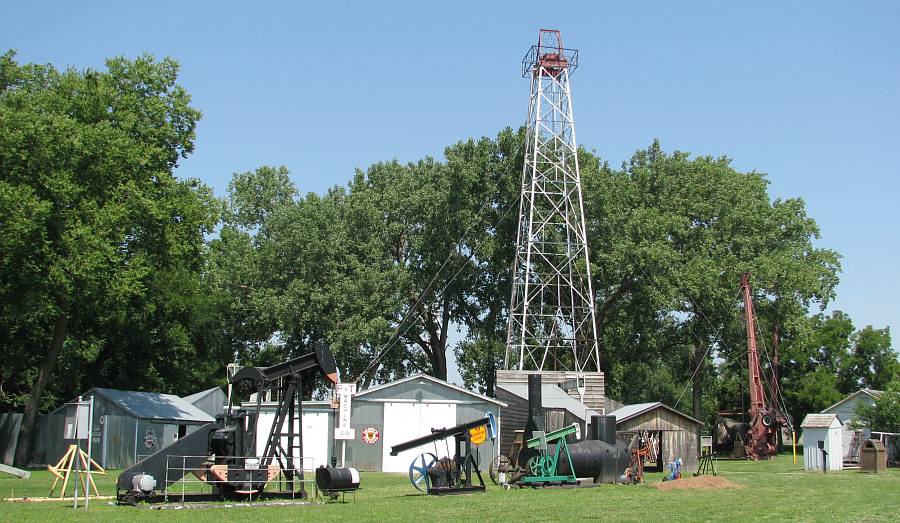 Kansas Oil Museum and Butler County History Center is a museum complex in El Dorado, Kansas. The museum has attractive well labeled displays, a Legacy Wall (Hall of Fame), oil industry equipment and a recreated oil boom town main street.
The History Center's 10 acre outdoor exhibit area has historic old oil field equipment. This was the part of the museum complex which I found to be the most interesting. Several buildings have also been moved to museum, to recreate a portion of a 1920s oil boom town main street.
I think that most visitors will spend about an hour at the Kansas Oil Museum, but someone with the right interests might spend a couple of hours or more. Admission is $4 for Adults, $3 for Senior Citizens, and $2 for Students ages 6-18.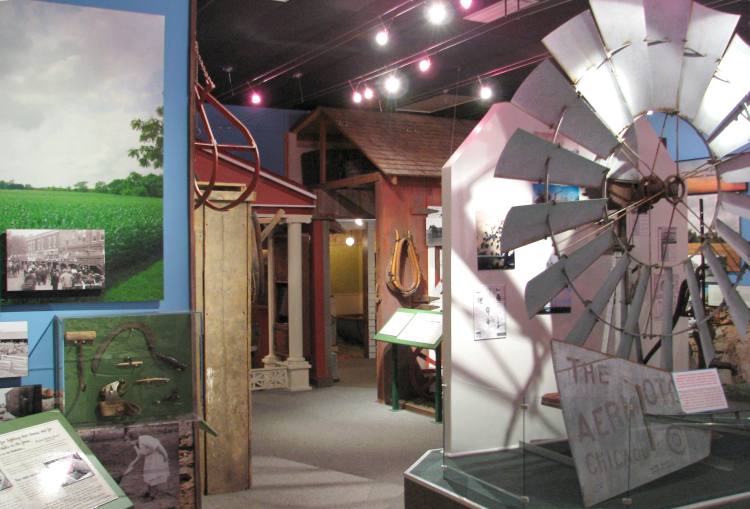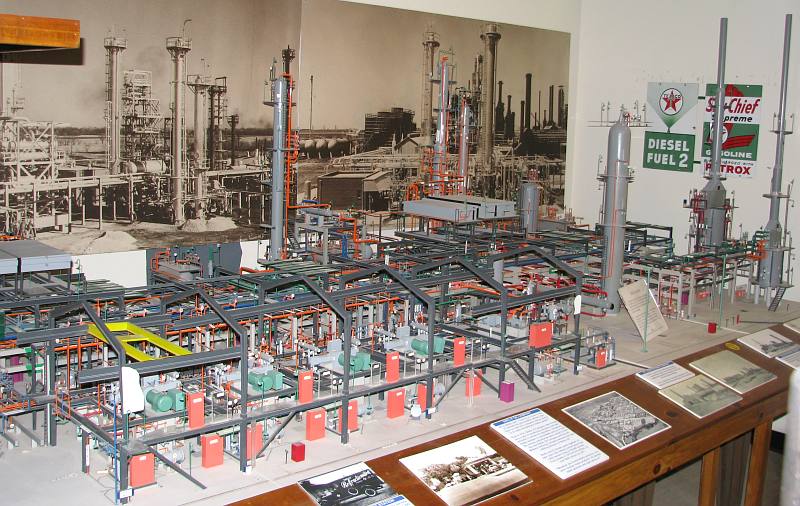 Partial model of the Pester Refining Company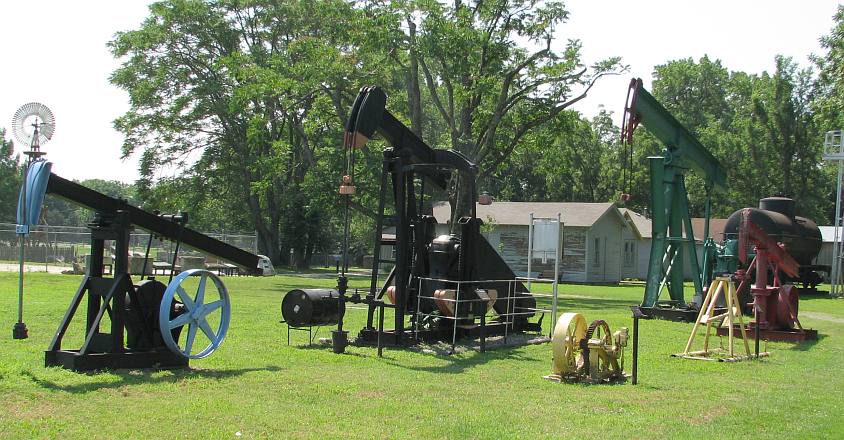 Electrically driven oil field pumping units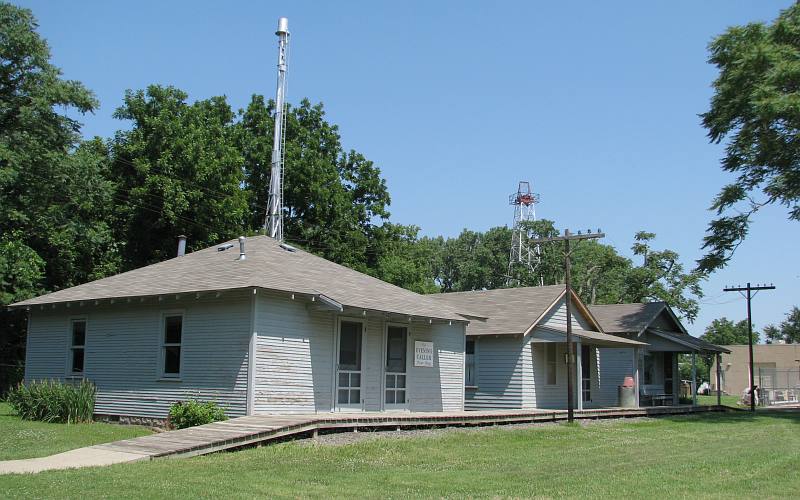 Oil boom town main street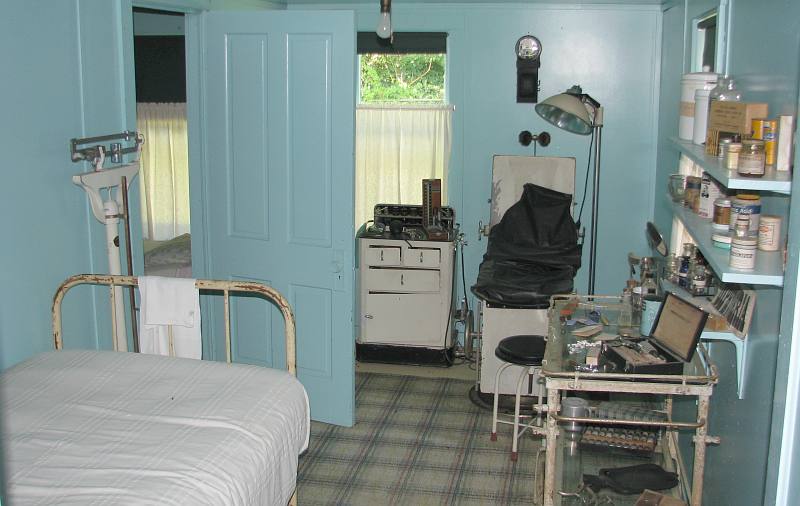 Doctors office in the oil boom town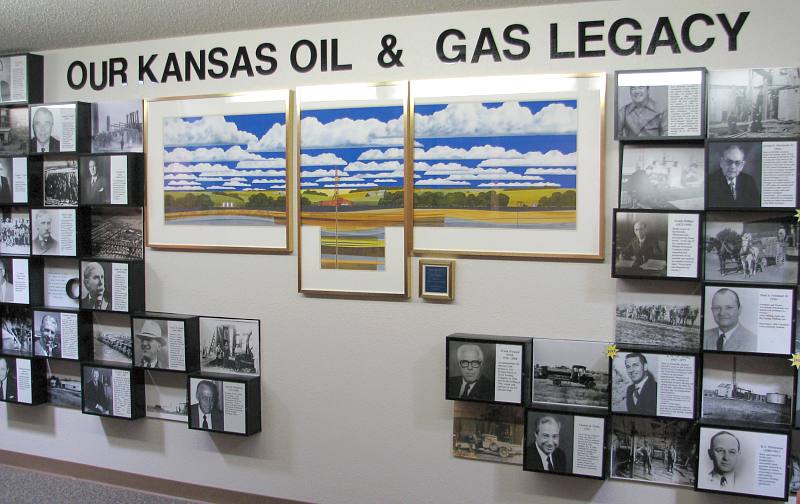 Kansas Oil and Gas Legacy Gallery (Hall of Fame)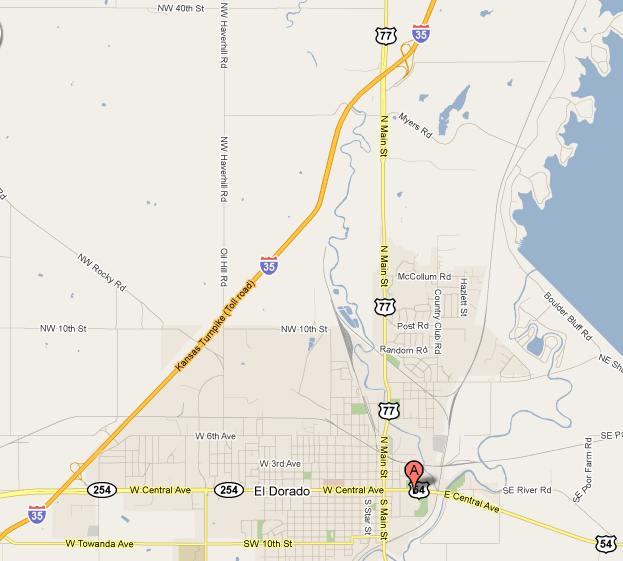 Kansas Oil Museum Map
copyright 2009-2021 by Keith Stokes