Kate's

305 E Trail Street
Dodge City, Kansas 67801
(620) 225-9466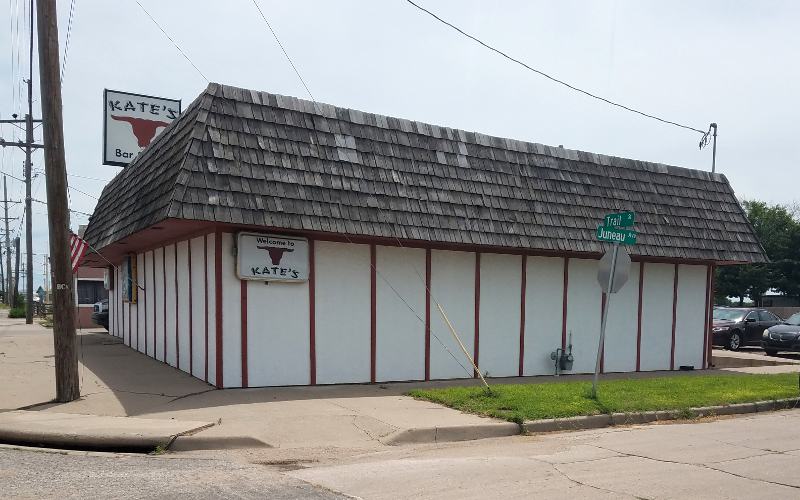 Kate's - Dodge City, Kansas
Kate's in Dodge City, Kansas is a bar & grill which opened as the Coney Island in 1946. The building was bought by a man named Kate, when his place a few block's away burned. As Kate's it has changed hands a few times over the years, but has been under the current owner for over 20 years.
Many call this restaurant a dive, but that can have a negative connotation that doesn't fit. If you want to go in that direction I would call it a hole in a wall, and I mean that fondly. The bar and grill has no windows, is crowded and feels old.
Every table was taken when we dinned at Kate's, but there was plenty of room at the bar, where I had a chance to speak to the woman at the cash register and learn some of the history. The photo of Coney Island near the bottom of this page is one of several which were on the walls.
My favorite item which we tried was the chili burger, which was recommended online by several people. I was a little surprised when it was served, not on a bun, but open faced, on two slices of white bread, one on top of the other.
It was great! In fact it is being added to our list of Best Kansas Burgers. The chili had a few beans, which isn't my first choice for chili on fries, hot dogs or burgers, but there were few enough that I didn't mind. The flavor of the chili was just what I was looking for in a topping and this was one of the rare times that I didn't add spice to my chili. Not that it was extremely spicy, it was just flavorful. A double meat version is available for 85 cents more.
The fresh cut French fries were good. I would have liked them a little crisper, but that is my complaint many places.
The grilled chicken sandwich was above average. So were the onion rings.
This burger was so good that I ordered a Coney Island as well. Wish I had thought to say "no cheese," but it didn't take away from the chili dog. This was one of the better chili dogs I have had in Kansas and I lived several years in the Detroit area, so I have a strong opinion of what makes a good Coney Island.
The service was casual, but friendly and good. The servings were generous, particularly at the price. All of the food the food listed above, plus two beverages and tax came to just $23.85.
Our next visit two Kate's was a little over two years later, in October 2021. The prices were unchanged!
This time I got to sample the calf fries, tacos and fried catfish. The $4 taco was huge and had a very good, slightly crispy, fresh made corn tortilla. The ground beef appeared to be unseasoned.
The calf fries (mountain oysters) were much better than we had at a more expensive Dodge City restaurant the night before. Tender, about the texture of a fried real oyster, and served with cocktail sauce. The catfish had a good, cornmeal coating and came with great fresh cut fries.
Kate's isn't fancy, but they serve my favorite food in southwest Kansas. I wish it wasn't quite so far away!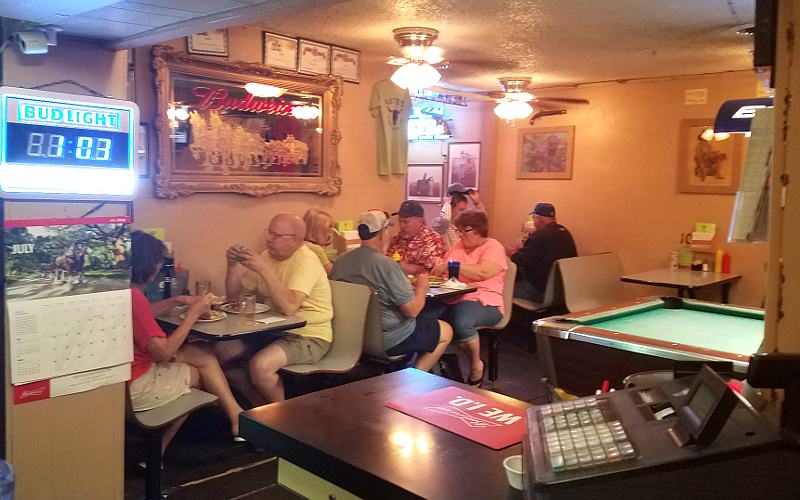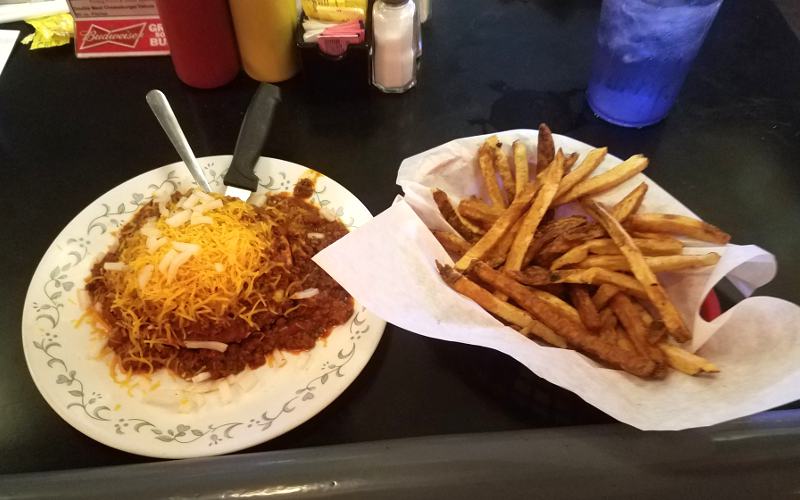 Chili burger with fresh cut fries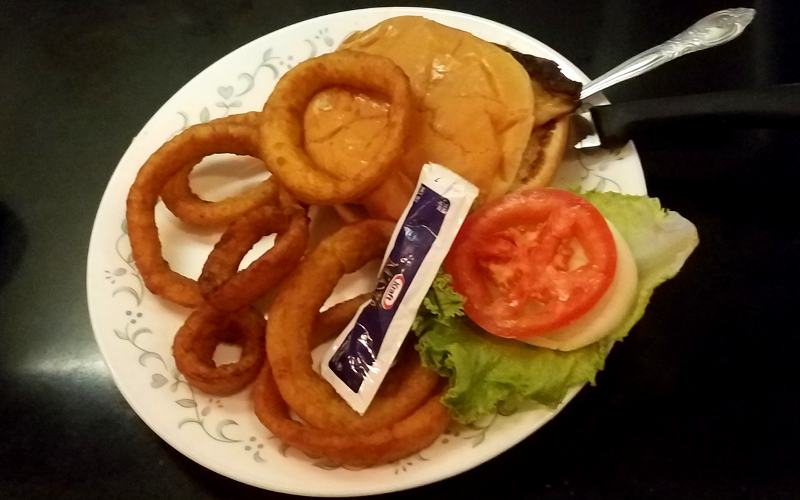 Chicken sandwich with onion rings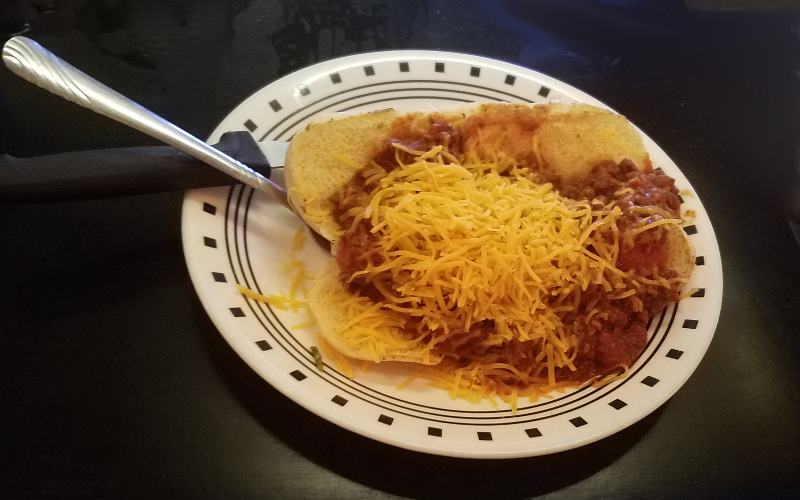 Coney Island (chili dog)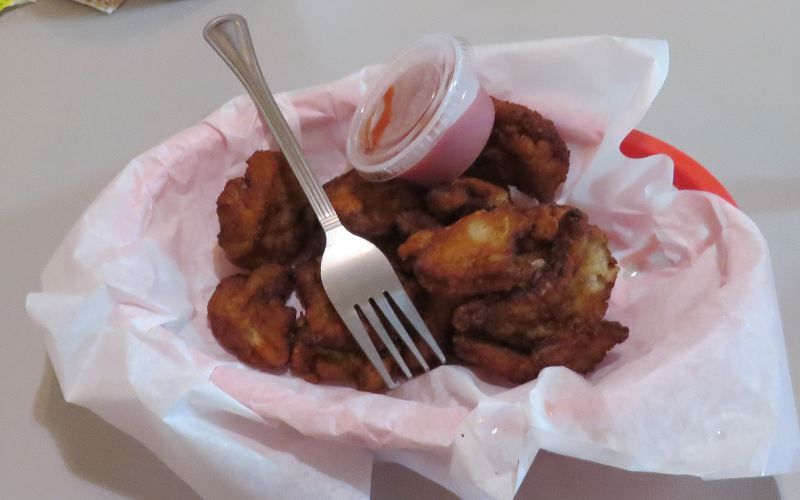 Mountain oysters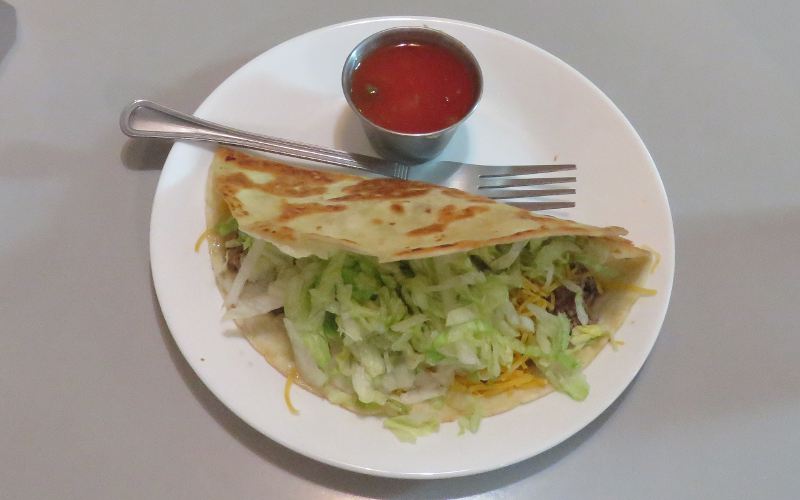 Beef taco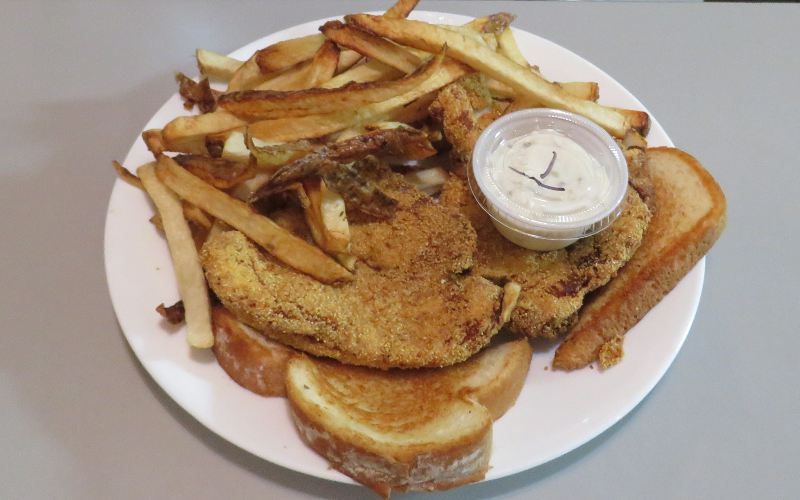 Catfish plate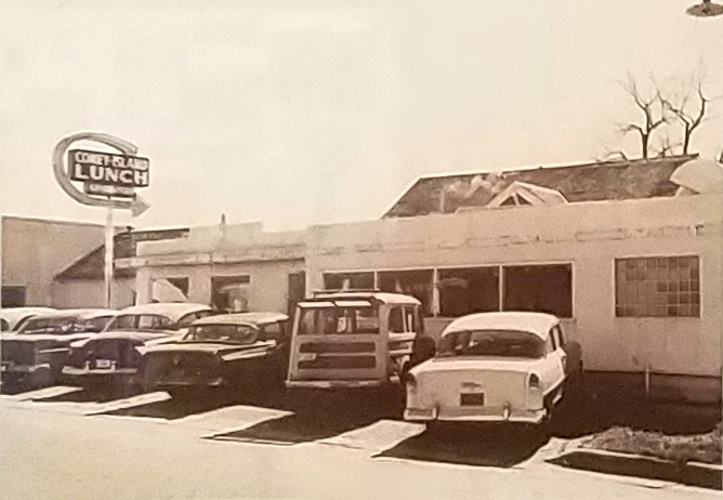 Coney Island in 1960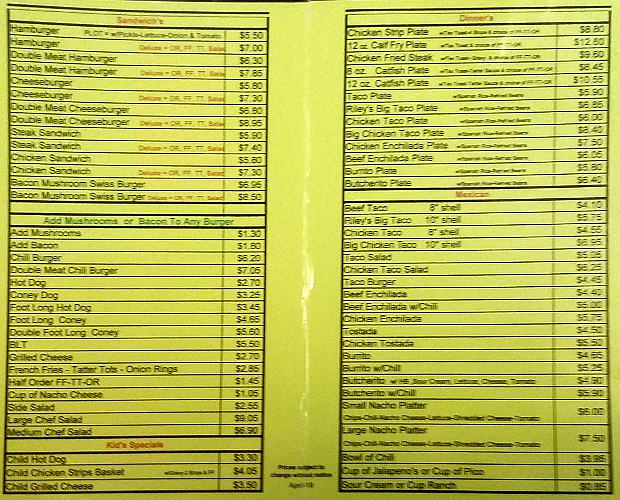 Kate's Menu from october 2021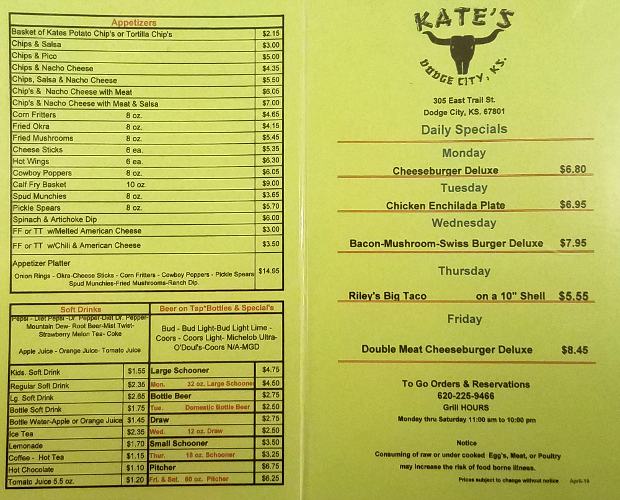 Kate's Appetizer Menu from October 2021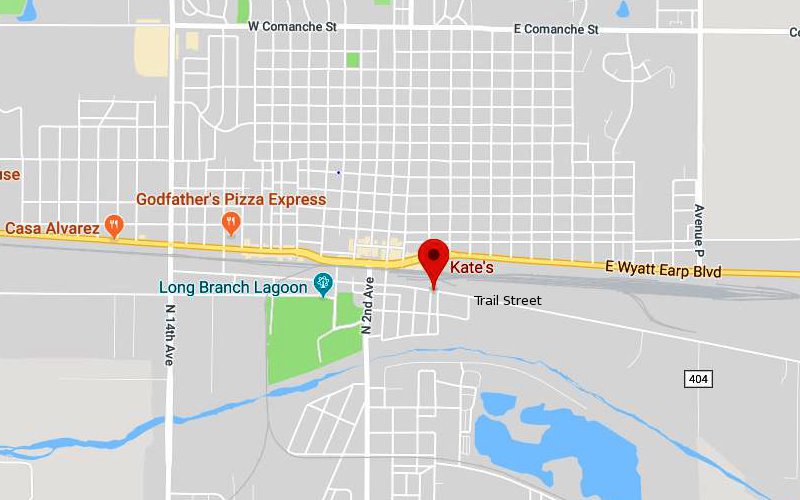 Kate's Map
copyright 2019-2022 by Keith Stokes