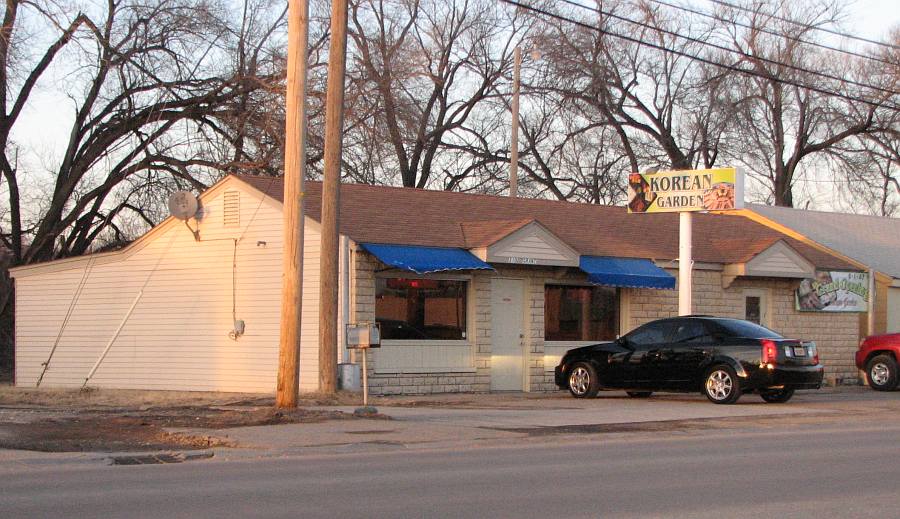 Korean Garden - Junction City, Kansas
Korean Garden in Junction City, Kansas is one of my favorite Korean restaurants in Kansas. If they kept longer hours and had a little longer menu, they would be my favorite outright.
I've never had a dish at Korean Garden that I didn't like. My favorite main dishes include kalbi (BBQ short ribs), bulgogi (Korean BBQ beef) and ojinguh nokum (spicy stir fried baby octopus). Most dinners range from $12-17 and come with steamed rice and a variable selection of banchan side dishes. My favorite banchan so far have been the cucumber kim chee and sautéed mushrooms.
The Ojinguh Bokum (stir fried baby squid) is one of the best Korean dishes I have had anywhere.
Tuesday to Friday there are several lunch box specials between 11AM - 2PM.
During one of my visits to Korean Garden, I had a nice chat with the Junction City family at the next table. They had noticed my taking pictures and asked why I was photographing the food. They were regulars at Korean Garden who usually get the bulgogi, but I think they may have been a little more adventurous on their next visit.
Korea Garden restaurant's dining room is plain but very clean.
Our only complaint is that Korean Garden has rather limited hours and sometimes closes to new customers prior to the posted closing time. We recommend arriving at least a half hour before the posted time.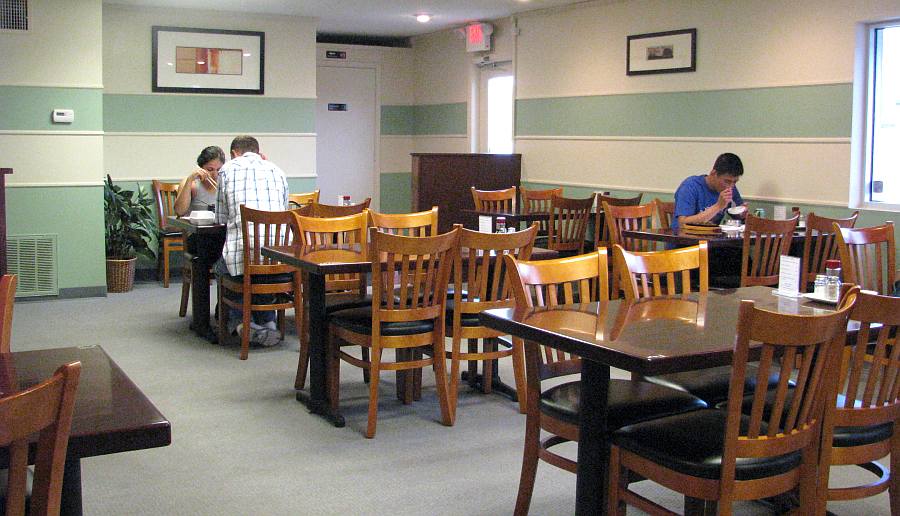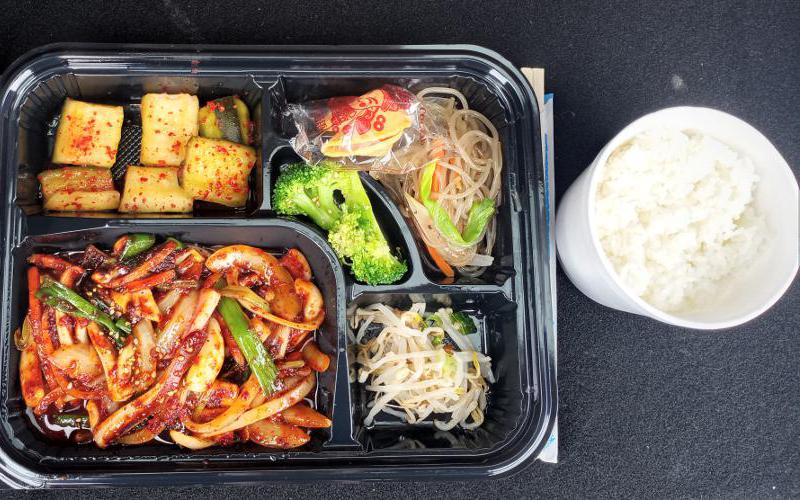 #5 lunch special - seasoned & fried squid lunch box combo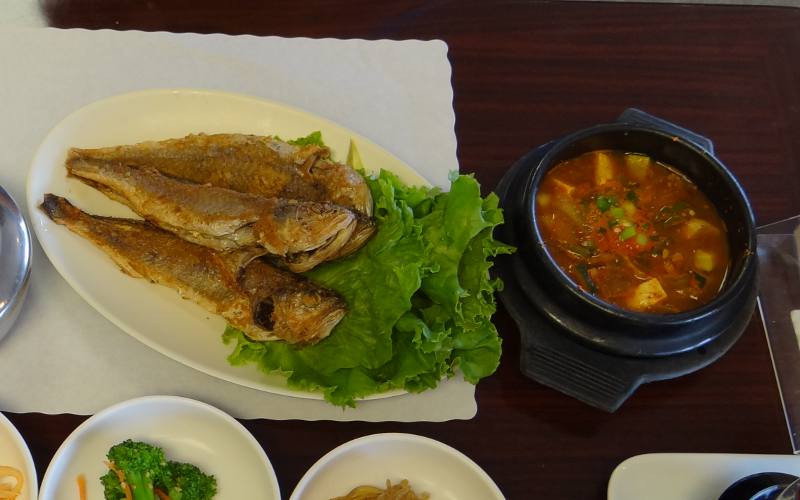 Jogi-Gui - grilled yellow corbina fish & soybean stew ($15.95)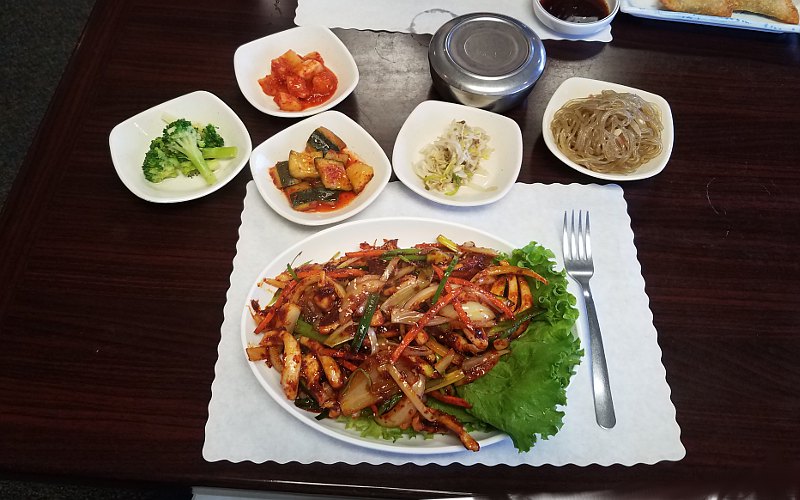 Ojinguh Bokum - stir fried baby squid with broccoli, radish, cucumber kim chee,
bean sprout, and noodles steamed rice ($16.95)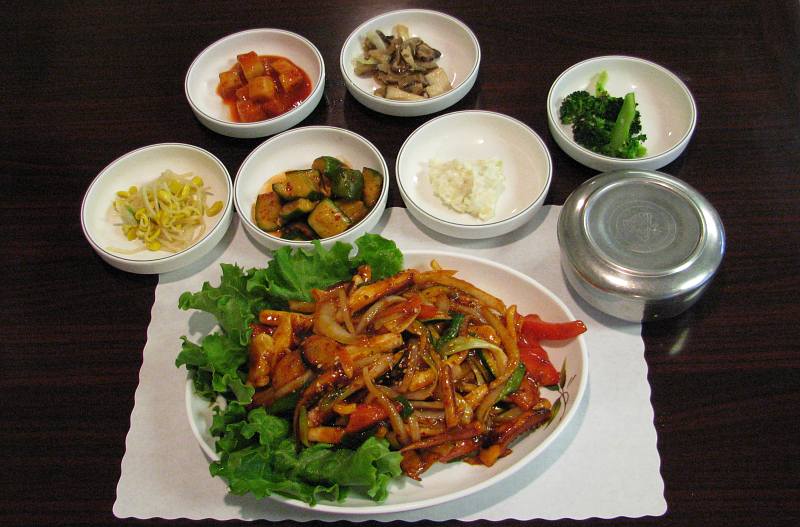 Nakji Bokum - stir fried baby octopus with bean sprout, radish, cucumber kim chee,
sautéed mushrooms, potato salad, broccoli and steamed rice ($17.95)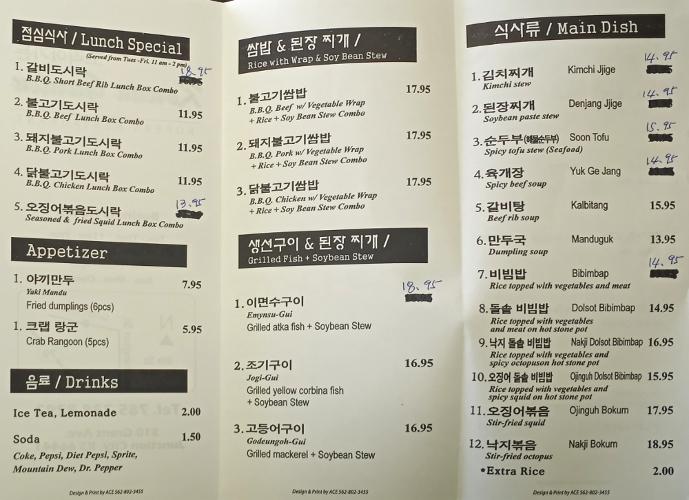 Korean Garden Menu from July 2022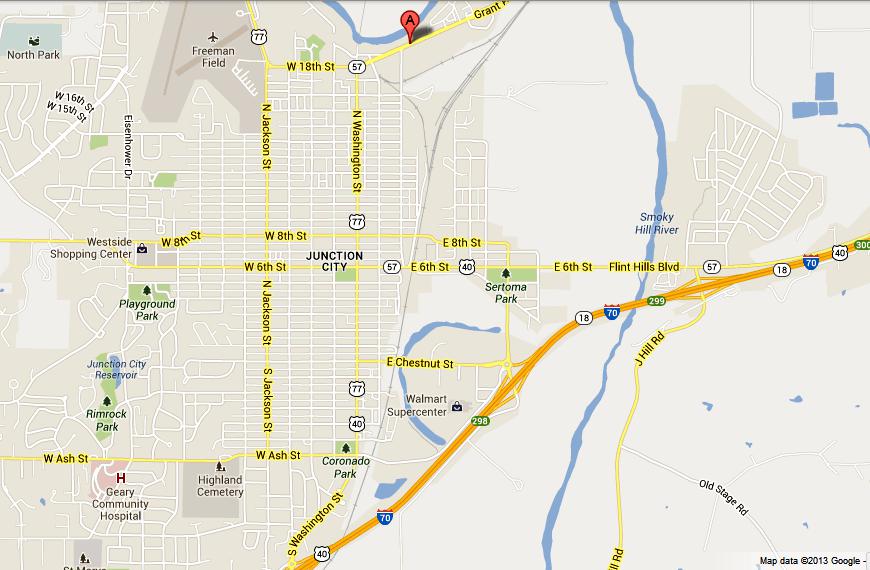 Click on the Korean Garden Map for a larger image
copyright 2008-2023 by Keith Stokes