Kracht's
Castle Island


Old 40 Highway
Junction City, Kansas

at private home
Drive by only - no longer open to public



Gargoyle at Kracht Castle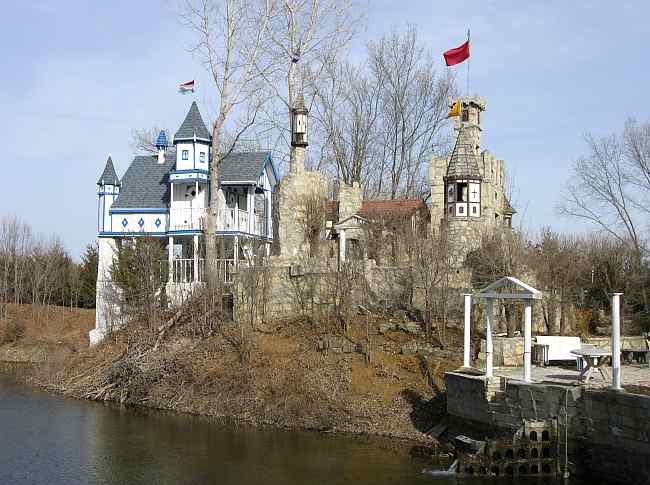 The "palace" at left, "castle" at right. Notice the old aqueduct in the right foreground.
For years, Junction City, Kansas' most fascinating attraction was in the back yard of Don and Glenda Kracht. For over 20 years, Don built a castle and moat in his backyard. It was still a few years away from being finished when these photos were taken in 2006, but it was quite impressive. There are bridges, turrets, a bell tower, fireplace, hot tub, waterfall, fountains, cannons and a dungeon. There is even more than you see in these photos. Much of the stone came from a home that was built from local limestone in the 1920s.
For man years the Kracht Castle was open by appointment, but as of 2014, the public is no longer invited and it may be viewed only from the road.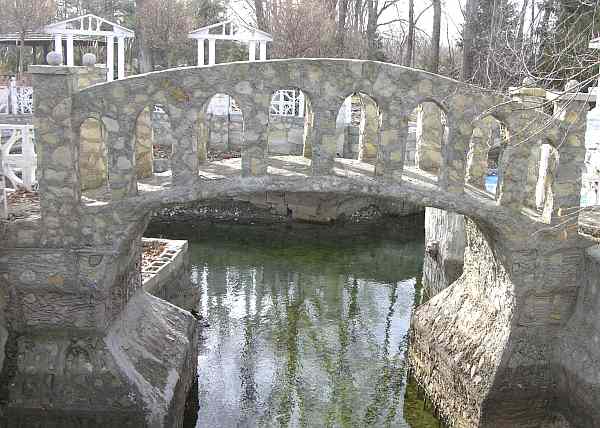 One of the three bridges over the moat. A fourth bridge is planed.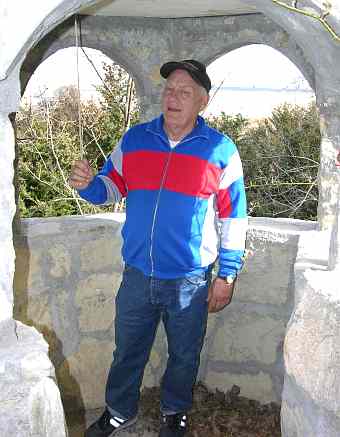 Don Kracht with a bell pull in the bell tower.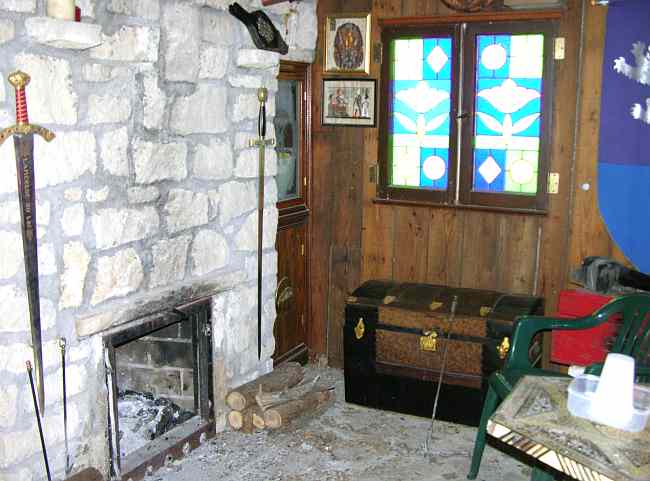 Den with fireplace in the palace. There are many little gathering places around the complex.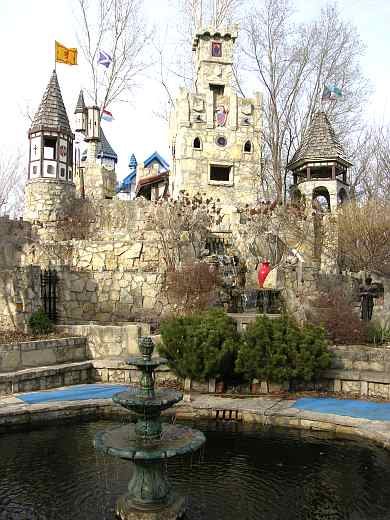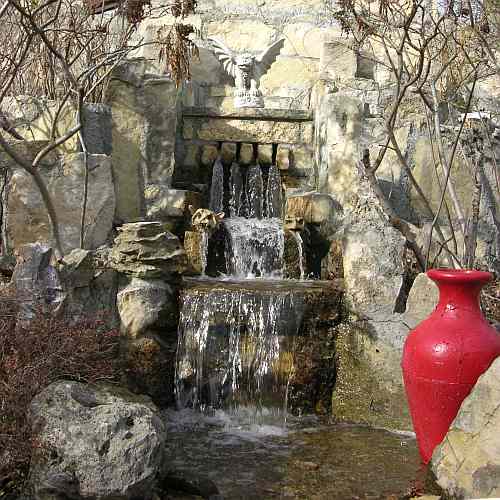 Closer view of part of the waterfall from the center of the photo above.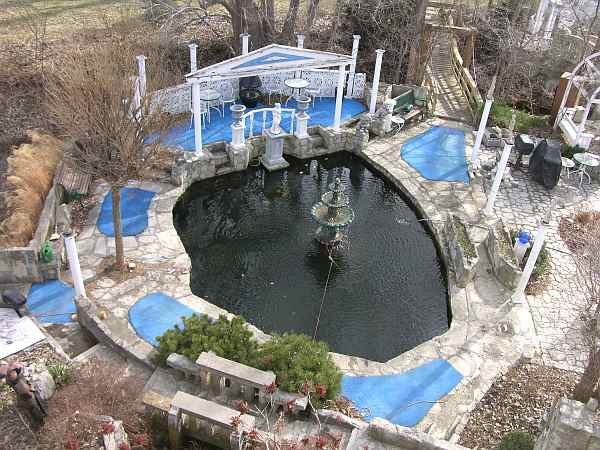 View of the front courtyard from the main tower.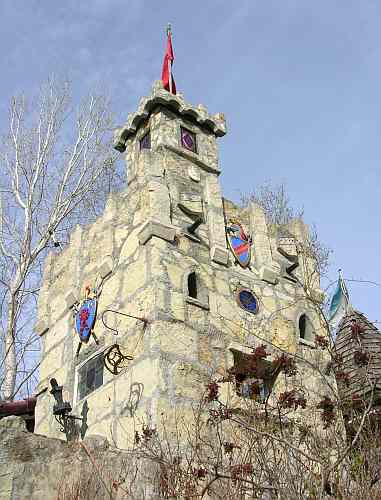 Notice the two cannons near the top of the tower. Don
fires them on special occasions.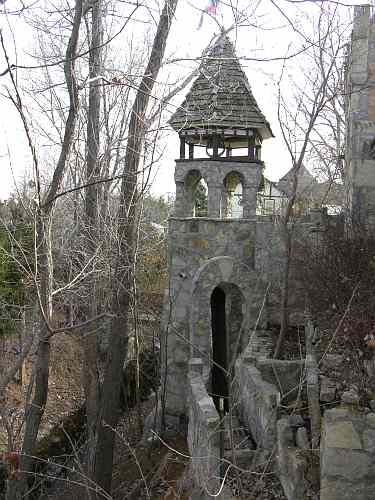 This stretch near the back of Kracht's Castle
particularly reminds me of some castles in Europe.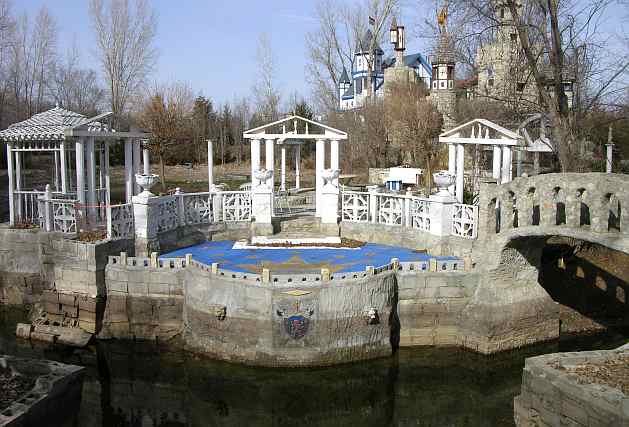 A stage with seating on this side of the moat.

copyright 2006-2016 by Keith Stokes