Lane County Historical Museum

333 North Main Street
Dighton, Kansas 67839
(620) 397-5652

Tuesday - Saturday: 1 - 5 PM
Free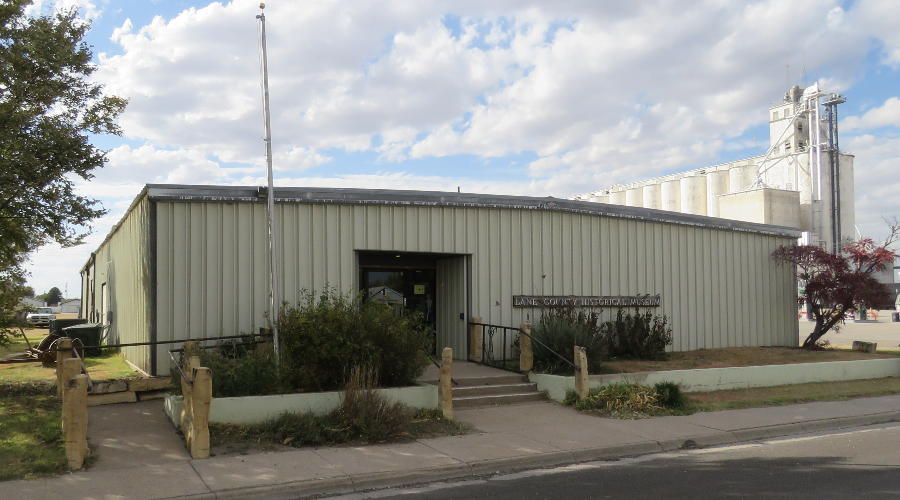 Lane County Historical Museum - Dighton, Kansas
The Lane County Historical Museum in Dighton, Kansas is a small museum with very nicely done exhibits. The museum opened in 1977 and expanded in 2014-2017. A third phase is being planned. There is a large museum store with a nice selection of gifts, clothing, handcrafted items, books, music figures and post cards. We think most visitors will be satisfied with 30-45 minutes.
One of the most attractive displays is a recreated 1920 country store and post office. Other displays depict a harness shop, one room school, cafe, dress shop, barber shop and more Lane County History.
During our 2019 visit to the museum the docent showed us a reproduction sod house which was built in 1961. The grounds also have old farm machinery on display.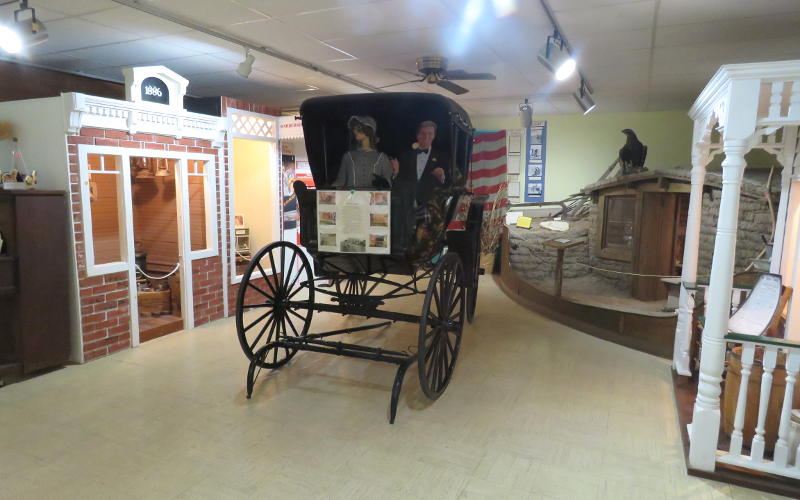 1900 horse drawn buggy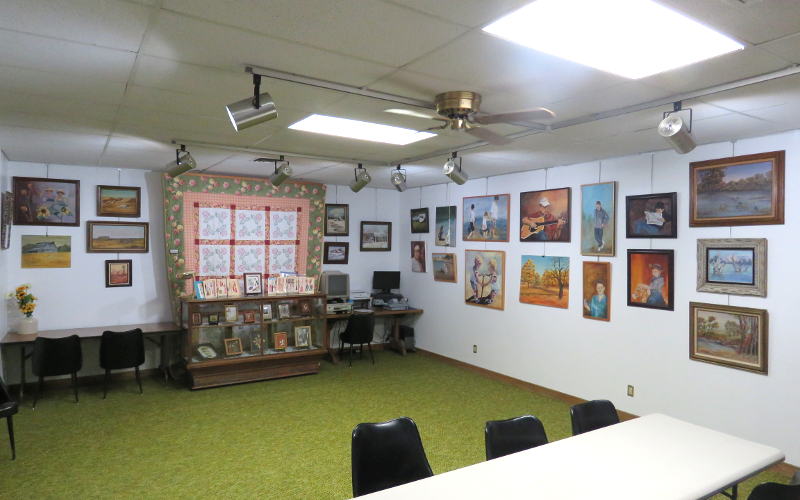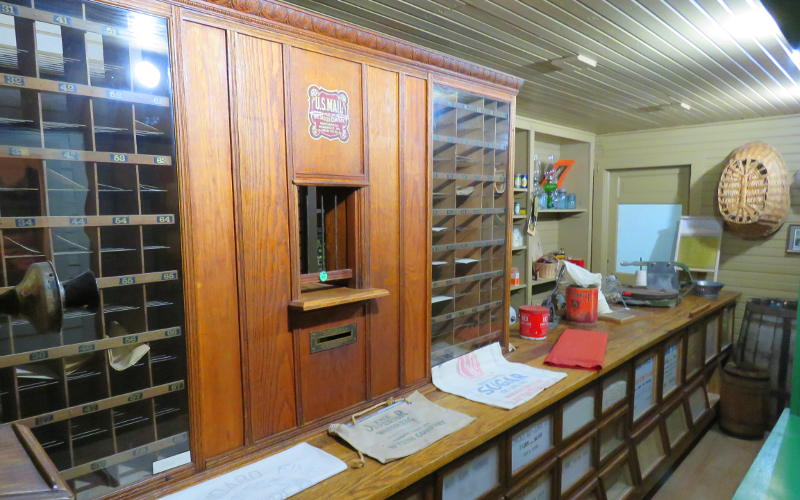 Shields post office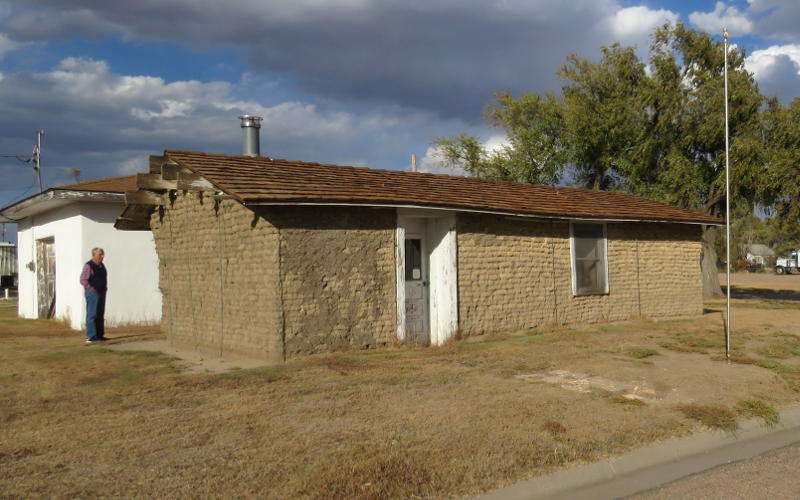 1961 reproduction sod house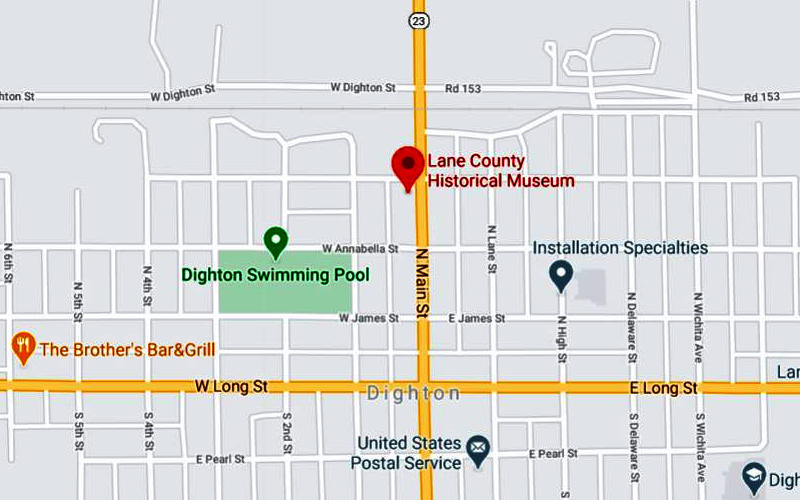 Lane County Historical Museum Map
copyright 2019-2022 by Keith Stokes