World's Largest Baseball

West Mineral, Kansas
(620) 827-6177


Under construction - free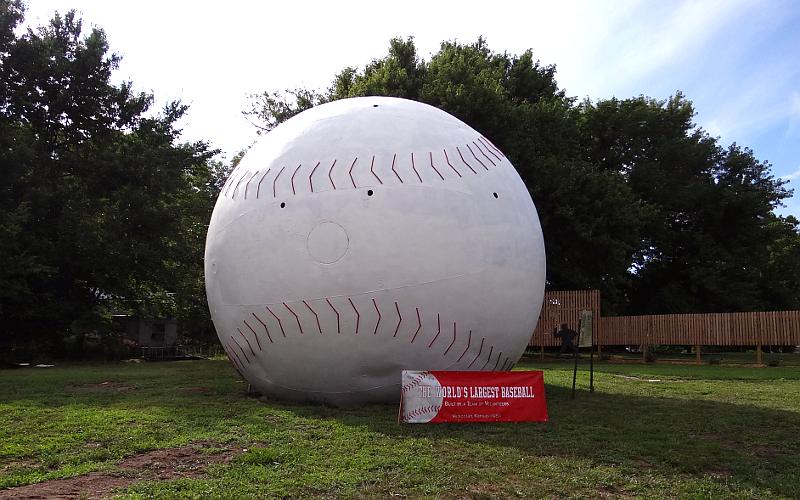 World's Largest Baseball
Muscotah, Kansas was the birthplace of Joe Tinker in July 27, 1880. Tinker was a Chicago Cub and part of the early 1900s double play combo of "Tinker to Evers to Chance," which was immortalized in the poem, Baseball's Sad Lexicon.
The people of Muscotah, with the support of the Kansas Sampler Foundation, are in the middle of building a baseball museum, which
will go inside their recently constructed World's Largest Baseball. The 20' diameter ball is being created from an old water tank and is far larger than the 10' diameter previous World's largest baseball, which is in Salut Ste Marie, Ontario and was constructed on April 7, 2004.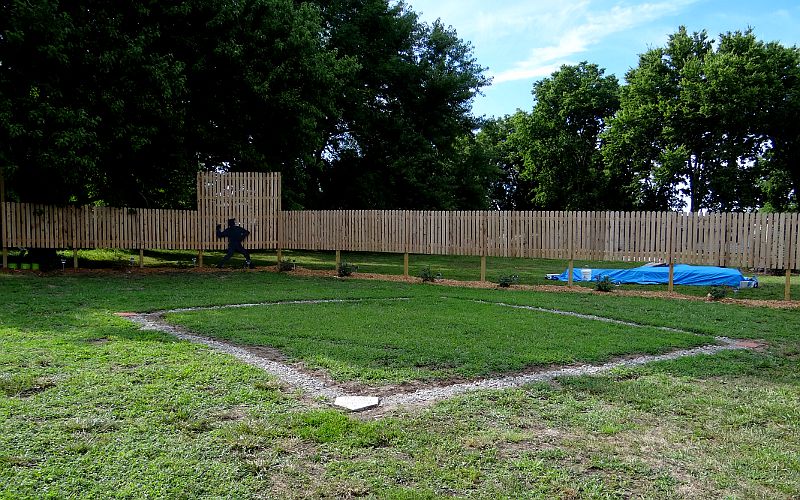 Mini-infield and outfield fence - In time, silhouettes of Tinker to Evers to Chance will be added.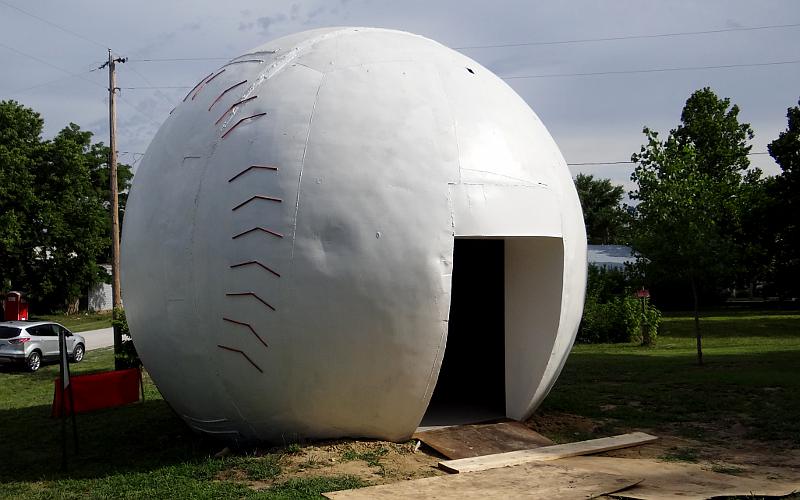 Entrance to the future baseball museum inside the World's Largest Baseball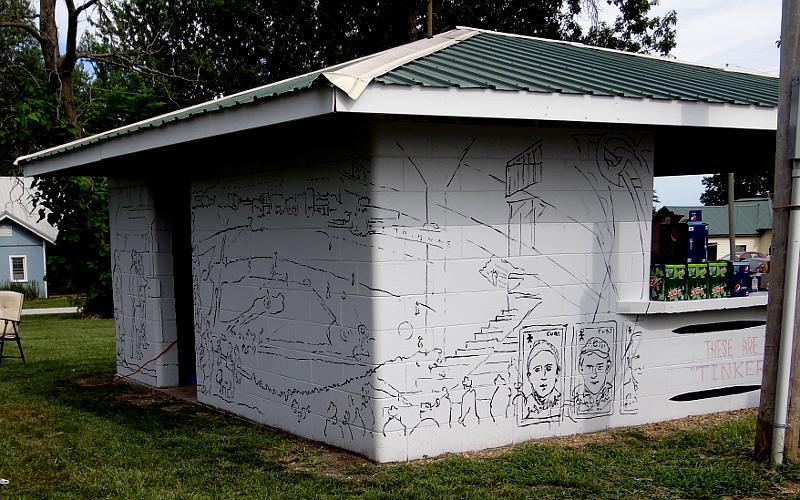 "Tinker to Evers to Chance" mural being painted on the concession stand at Joe Tinker Field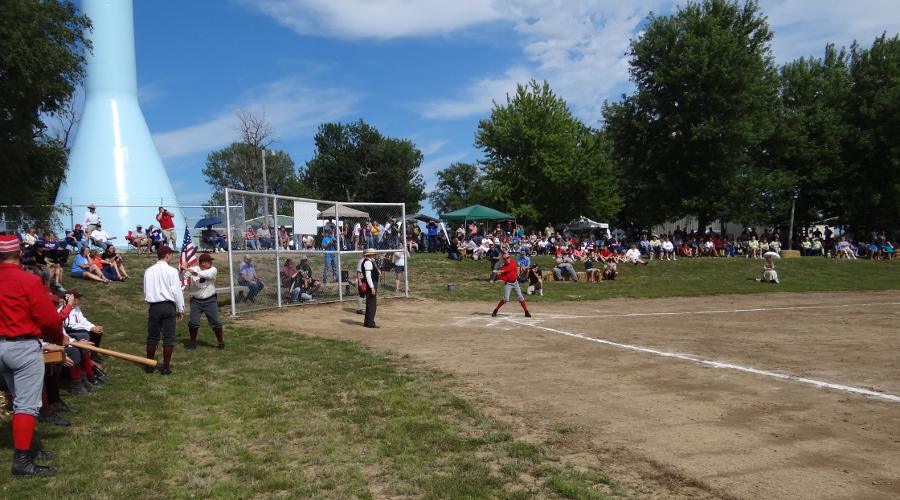 Vintage baseball game being played at Joe Tinker Field on Joe Tinker Day - July 27, 2013. More photos from Joe Tinker Day.
copyright 2013-2016 by Keith Stokes