Festival of Nativities
Centenary United Methodist Church
245 N. Fourth Street
Lawrence, Kansas 66044
785-843-1756

Saturdays & Sundays Noon - 4 PM
December 2, 3, 9, 10, 16, 17 & 23, 2023
Lawrence Community Hand Bell Choir
Concert Saturday, December 9 at 1 PM

Free, but a donation of kid shoes,
diapers or stocking hats is welcome

Centenary United Methodist Church Map
Lawrence Christmas Display Tour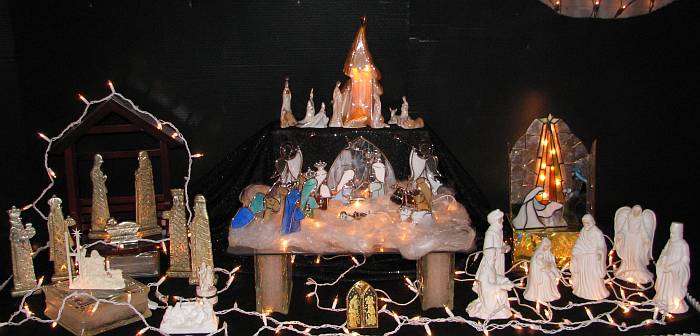 Nativity sets from around the world
2023 is the 30th year of the Festival of Nativities at Centenary United Methodist Church in Lawrence, Kansas. Few people are aware of this gem. Indeed, many are unaware that there is a tiny United Methodist Church, tucked away in this neighborhood between the railroad tracks and the Kansas River.
In 2023 there are over 450 nativites on display. Many of those are tiny crèches, but the overall impact is quite impressive. The congregation begins decorating the church three days a week following Halloween. The Centenary nativity collection is so large that not all of it is displayed every year.
Touring the nativity displays is free, but the donation of new stocking hats, gloves/mittens, socks or a pack of diapers to help The Ballard Center are welcome.
To reach the Festival of Nativities, turn east from North 2nd Street (Highway 52) just north of the Kansas River on Elm Street. Drive two blocks and turn south one block on 4th Street.
Groups of seven or more may make an appointment to view it at other times and days by sending an email to pastor@lawrencecentenary.org.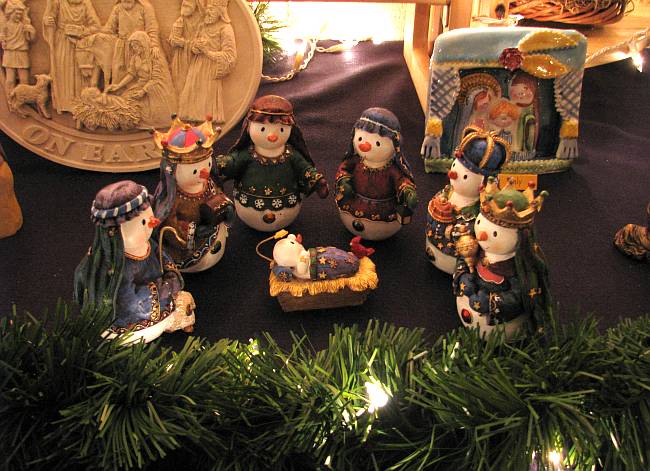 Snowman nativity set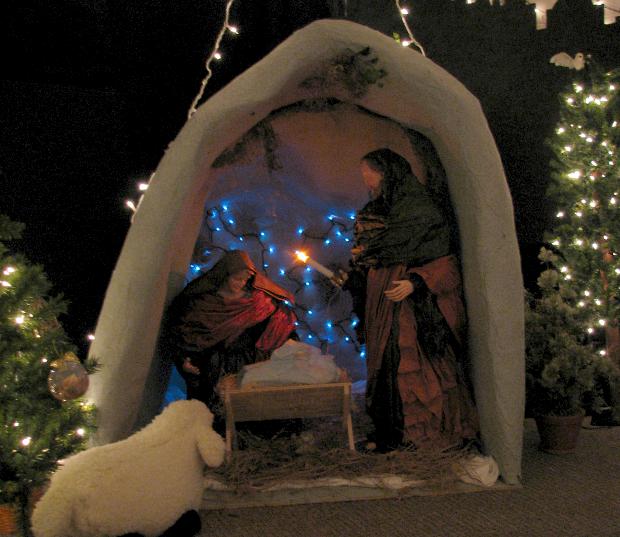 This nativity set is about 4 feet tall.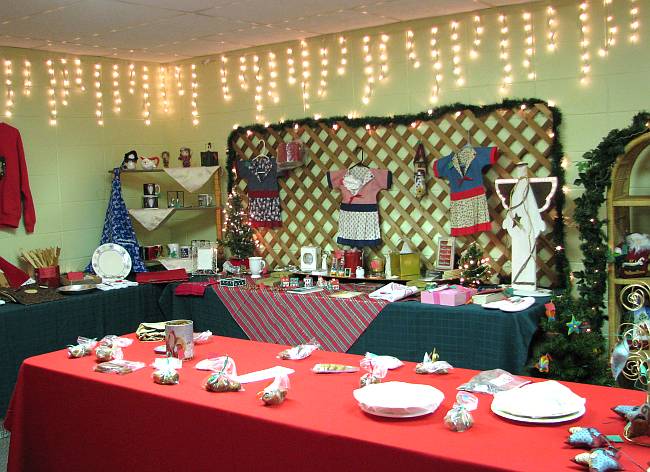 Baked goods in the Festival of Nativities gift shop (no gift shop in 2021)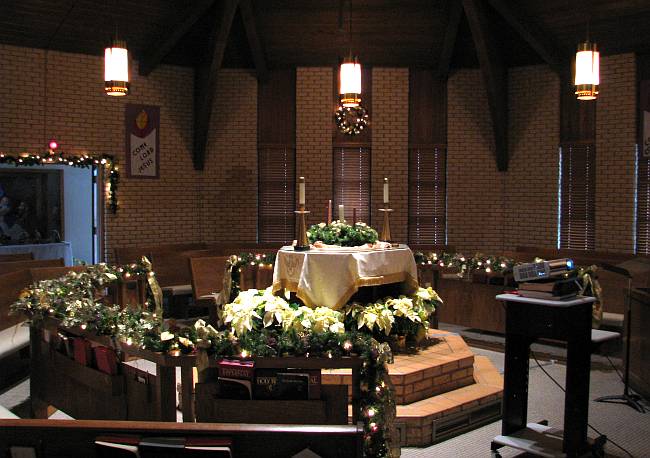 Centenary United Methodist Church sanctuary decorated for Christmas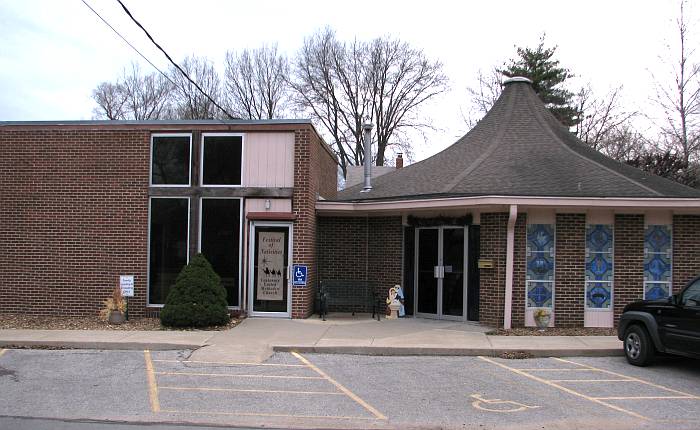 Centenary United Methodist Church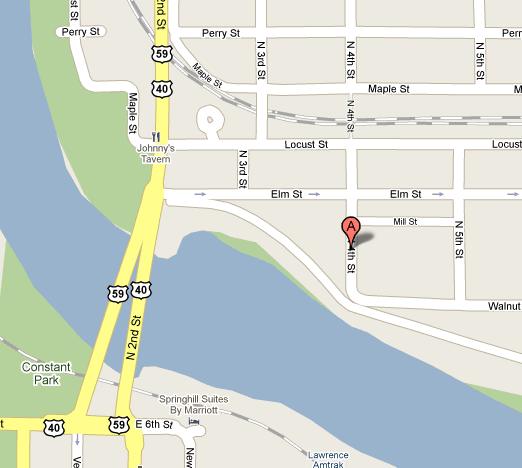 Centenary United Methodist Church
Beautiful & Historic Kansas Churches Lawrence Christmas Display Tour
Kansas Attractions Kansas Travel & Tourism Home
copyright 2008-2023 by Keith Stokes