Prairie Park Nature Center

2730 S.W. Harper Street
Lawrence, Kansas 66046
(785) 832-7980

Nature Center open Tuesday-Saturday: 9-5 Sunday: 1-4
Trails open during daylight hours free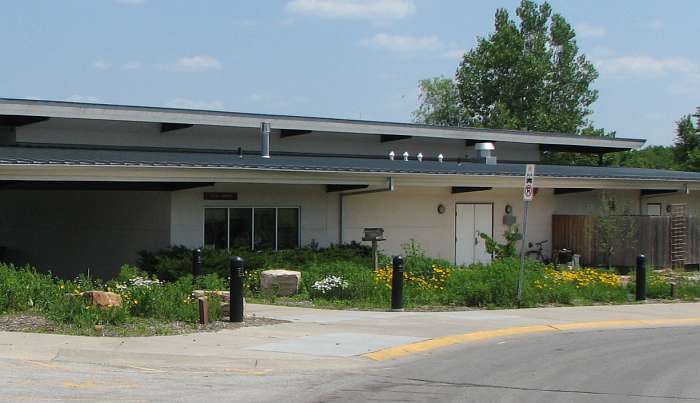 Prairie Park is a 71 acre park on the southeast side of Lawrence, Kansas. It includes a prairie, lake, study pond, and trails - both paved (handicapped accessible) and rough.
The center piece of Prairie park is the Prairie Park Nature Center, which houses a display hall with a surprising large selection of plants, birds, insects, reptiles, amphibians, fish and small mammals. The live species on display are supplemented by dioramas with stuffed animals, and also by wild birds and mammals which come up to the nature center's windows.
There is much more to the Prairie Park Nature Center than I expected. It is like visiting an intimate zoo. Among other species, there are eagles, several species of owls, many kinds of snakes & turtles, and a small display of fossil animal remains.
Lawrence's Prairie Park Nature Center hosts educational programs through out the week for ages 2-14, summer camps, and occasional events for all ages. A schedule of events can be found at the Lawrence Park and Recreation Department website.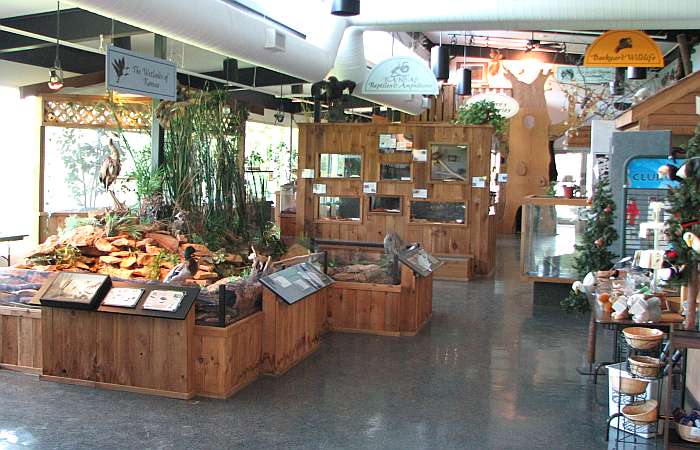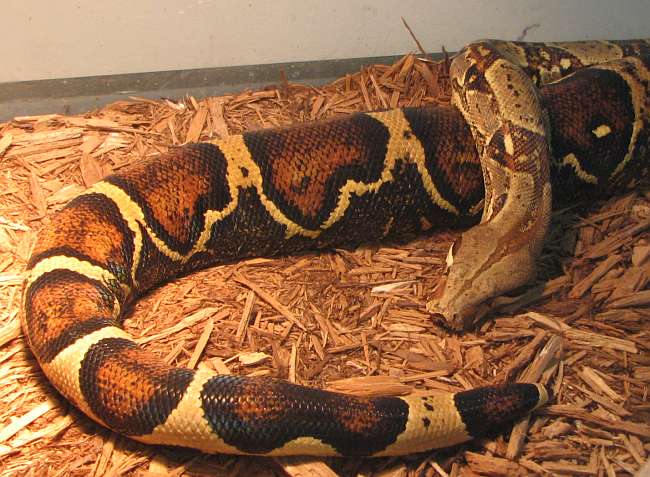 Boa Constrictor- Constrictor imperator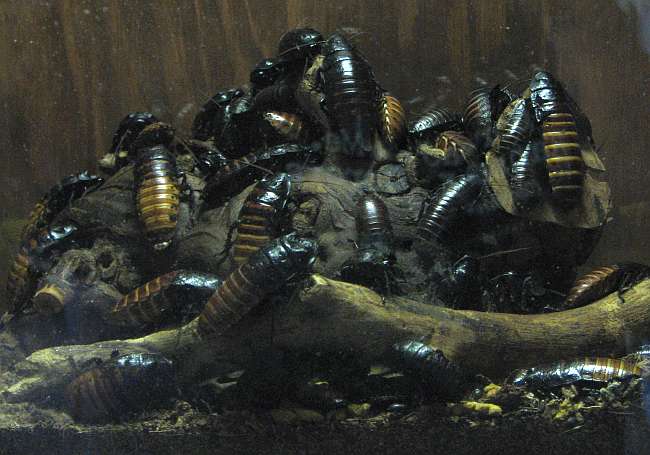 Madagascar hissing cockroach - Gromphadorhina portentosa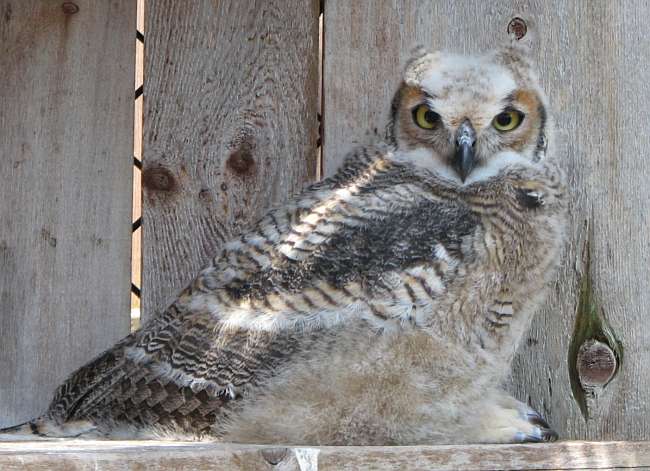 Great Horned Owl - Bubo virginianus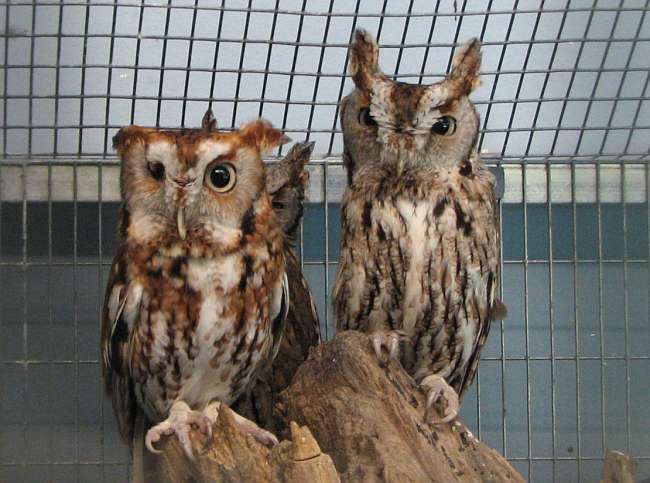 Eastern Screech Owl - Megascops asio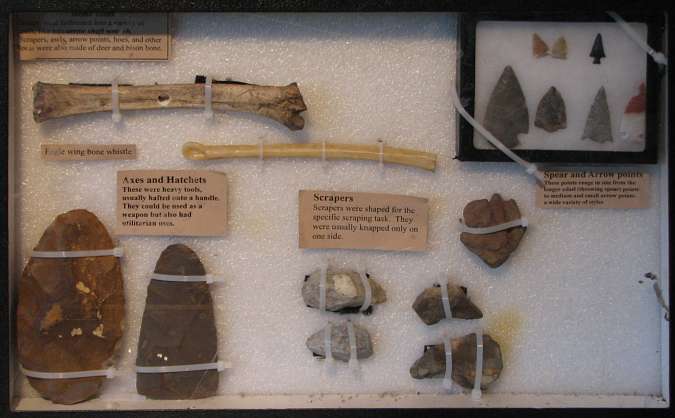 Part of the display of Native American tools

copyright 2007-2009 by Keith Stokes