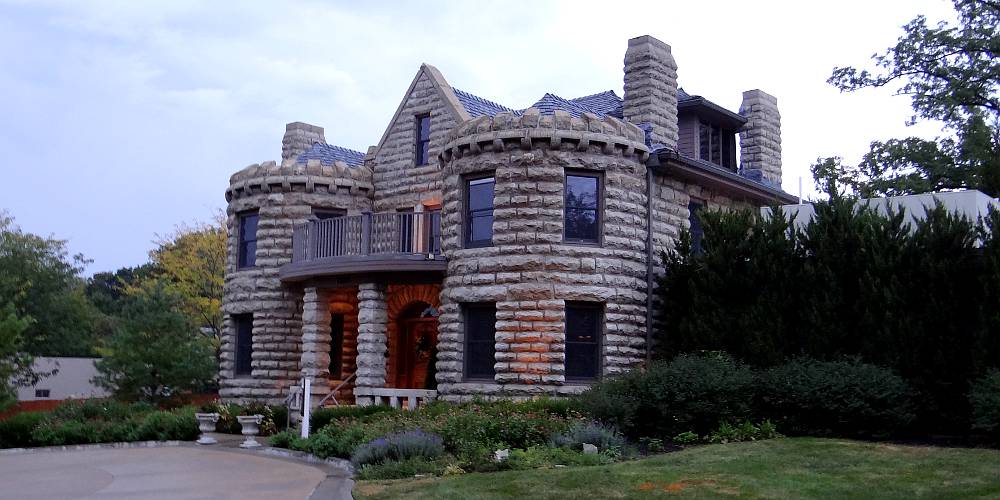 Renee Kelly's Harvest in Shawnee, Kansas
Archive Page only. Renee Kelly's Harvest closed October 2017.
As Caenen Castle, Renee Kelly's Harvest in Shawnee, Kansas was a special events venue for several years, but in July of 2012, they also became a farm to table style restaurant. The hours have slowly expanded and they are now open for lunch Wednesday - Friday, supper on Wednesday - Saturday, and brunch on Sundays. As of this review, we have dined there 8 times and sampled many of the dishes in several seasonal menus. The menu is now about half the length which is was the first couple of years.
The Sunday brunch menu is more limited - mostly breakfast items.
The menus change every few months and only the most recent visit was with the the early 2014 winter menu, shown below.
The apple and winter squash soup with roasted pecans & creme fraiche was very good, but the red wine honey reduction on the "Happy Beef Tenderloin Filet" was not as successful. Both the Mustard Glazed Beef Short Ribs & Mustard and Sage Bone-in Pork Chop were good, though the mustard was barely noticeable.
Some of the dishes appear on succeeding menus, such as the very good 1/2 pound grilled RK Bacon Truffle Burger with melted cheddar cheese, caramelized onion, truffle aiole and bacon. The Happy Chicken (brined & roasted bone in chicken ) was OK, but less of a treat, due to most of the flavor coming from one unidentified spice which didn't work to my taste.
After having sampled many dishes at Renee Kelly's Harvest, my favorite meal has been the grilled ribeye with horseradish and herb butter, barley and seasonal vegetables. All elements of the meal were excellent
Overall, the food is quite good, the prices reasonable, the atmosphere very appealing and the service good. They have never been crowded - I hope they are doing enough business to continue serving dinners.
Harvest has live music most Thursdays.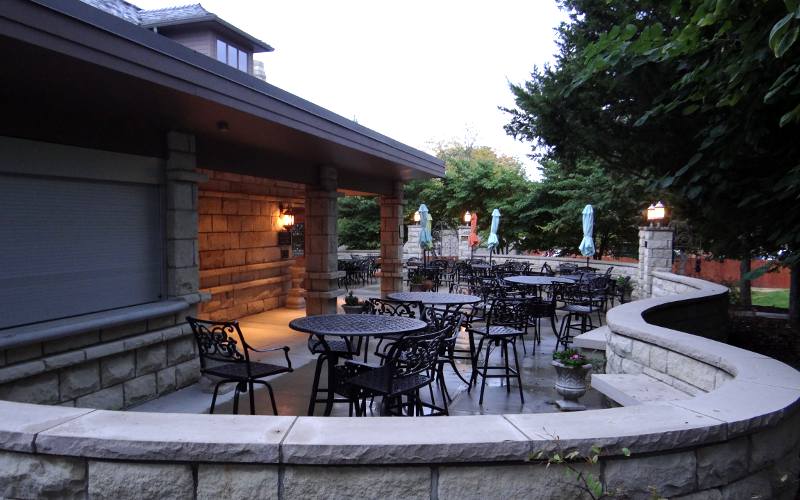 Patio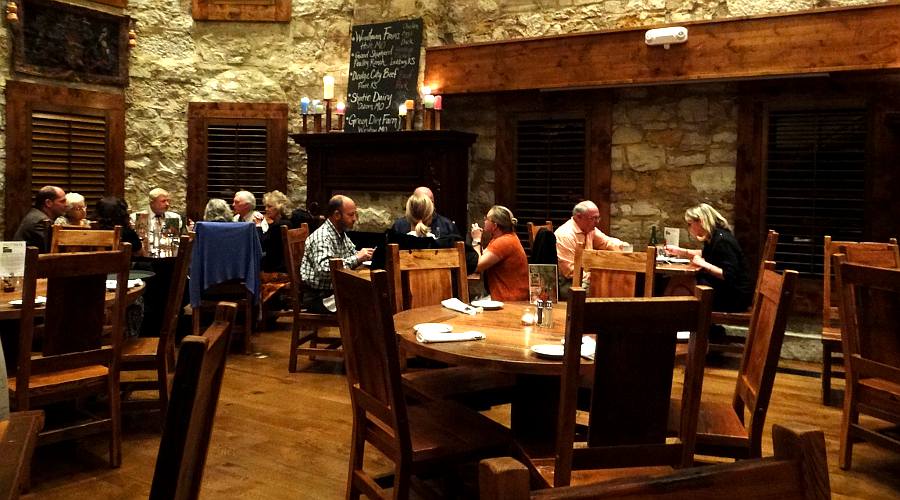 Main dining room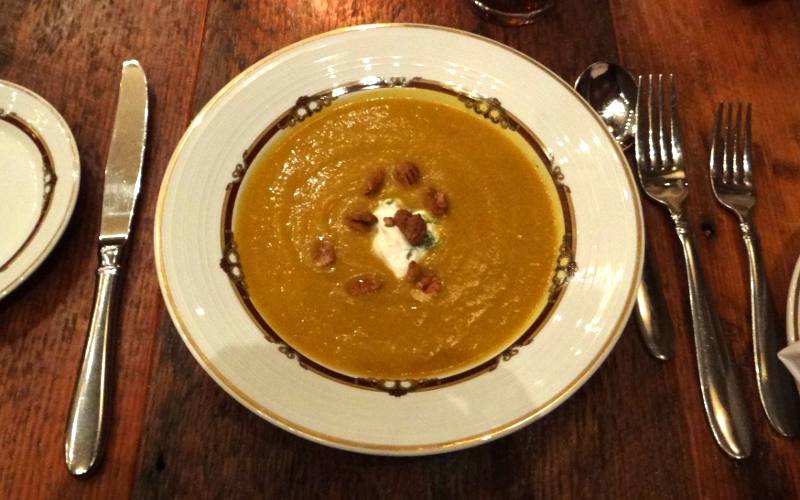 Apple and winter squash soup ($5.25)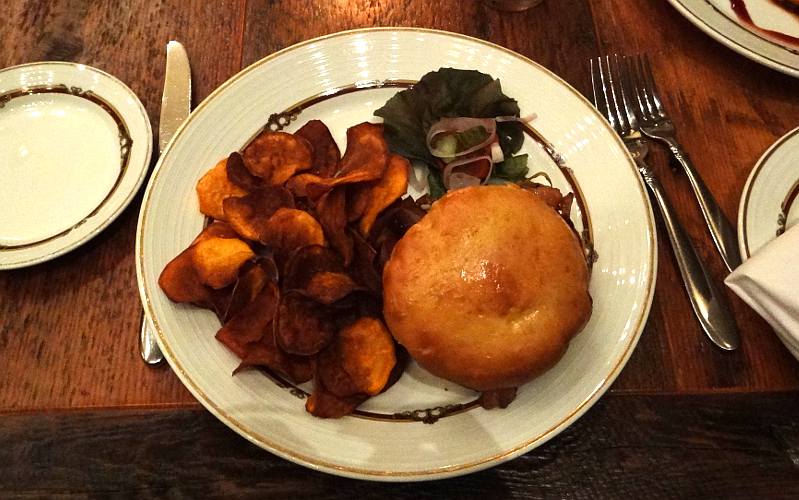 RK bacon truffle burger with sweet potato chips ($17)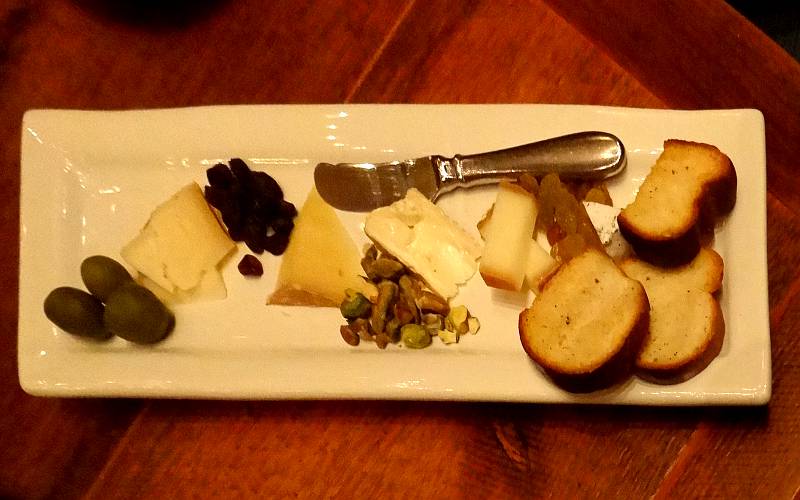 Assortment of local cheeses ($10)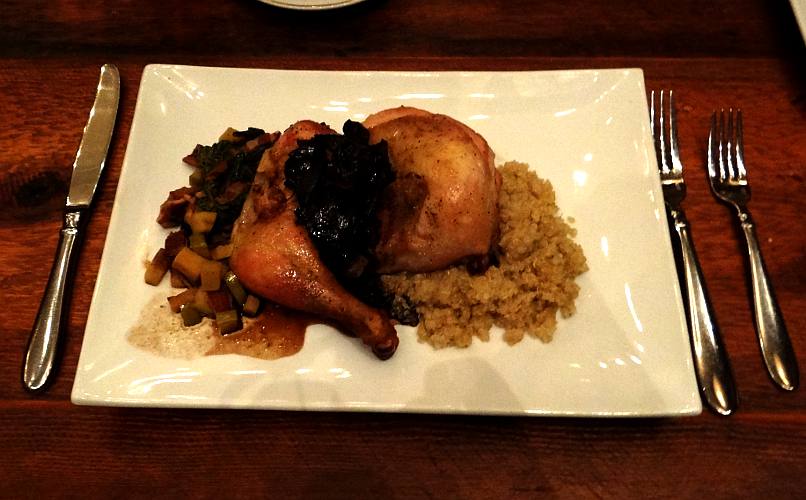 Happy Chicken ($21)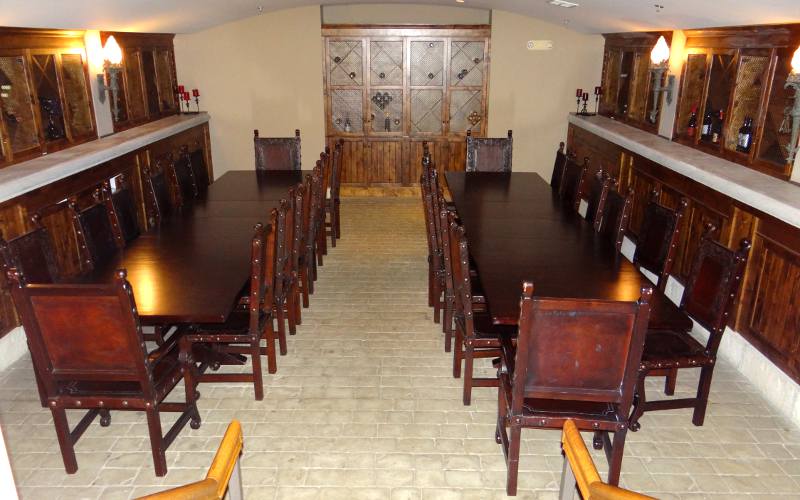 Wine Cellar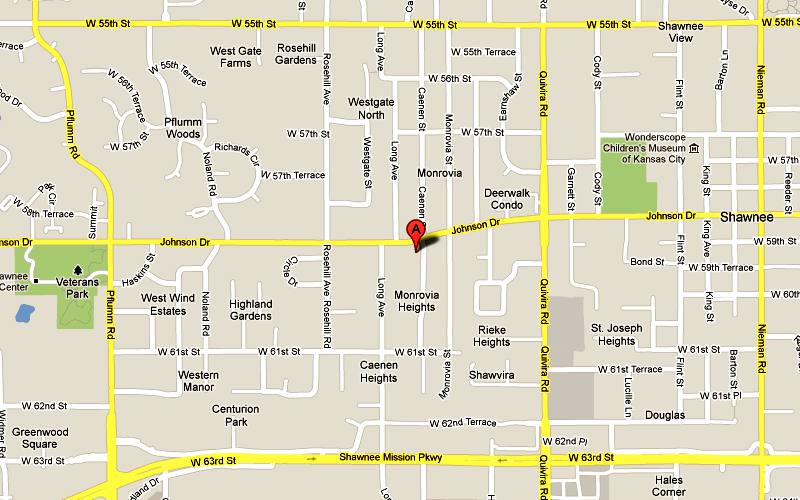 Renee Kelly's Harvest Map
Unique Kansas Restaurants Renee Kelly's Harvest web site
Kansas Attractions Kansas Travel & Tourism Home
copyright 2012-2019 by Keith Stokes