Legler Barn Museum
Lenexa Historical Society

14907 W 87th Street Parkway
Lenexa, Kansas 66215
(913) 492-0038

grounds open anytime
museum open Wednesday & Saturday 10AM - 4PM
free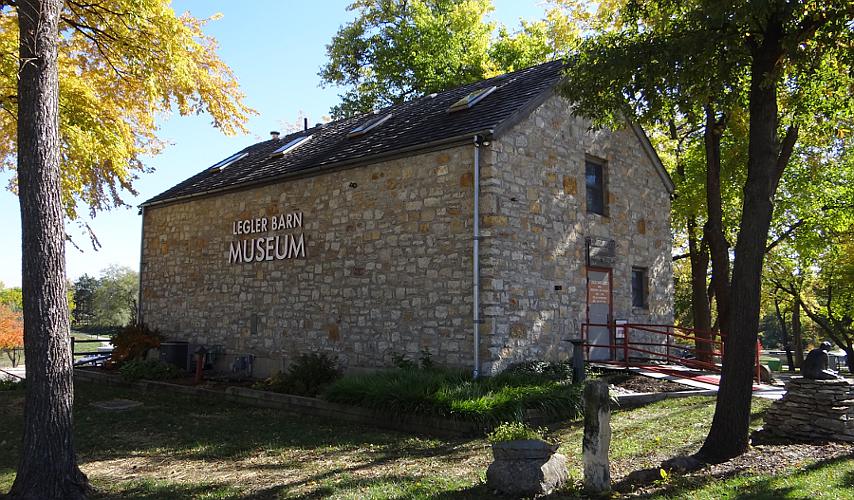 Legler Barn Museum - Sar-Ko-Par Trails Park
The Legler Barn Museum in Lenexa, Kansas is operated by the Lenexa Historical Society to preserve, collect, exhibit, research, and educate the public about the history of the region of Lenexa, Kansas from prehistoric times to the present. It is located in the northwest corner of Sar-Ko-Par Trails Park which is used for recreation and special events & festivals like the Lenexa BBQ Battle.
The museum is housed in a stone barn which was built in 1864 and originally located 2 miles east on the Santa Fe Trail. In 1983 the barn was reconstructed at its current location in Sar-Ko-Par Trails Park. At that time it was slightly enlarged.
The free museum has two galleries with permanent and temporary exhibits. The displays do a better job of illustrating the unique history of the community than those at many local historical museums. The permanent exhibits would probably take less than 30 minutes for most visitors.
The Legler Barn Museum is also the home of the Legler Barn Quilters, who were founded in 1987. The quilters gather around two wooden frames each Wednesday morning to demonstrate the art of hand quilting and complete quilts which are offered for sale.
The grounds of the museum also has a herb garden, a relocated Frisco Train Depot, a Burlington Northern / Northern Pacific Railway caboose, and a relocated Strang Line Waiting Station.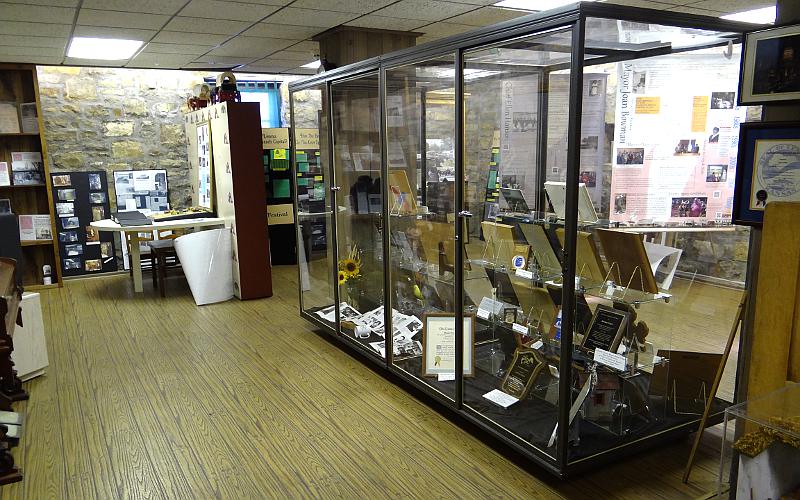 Lenexa history displays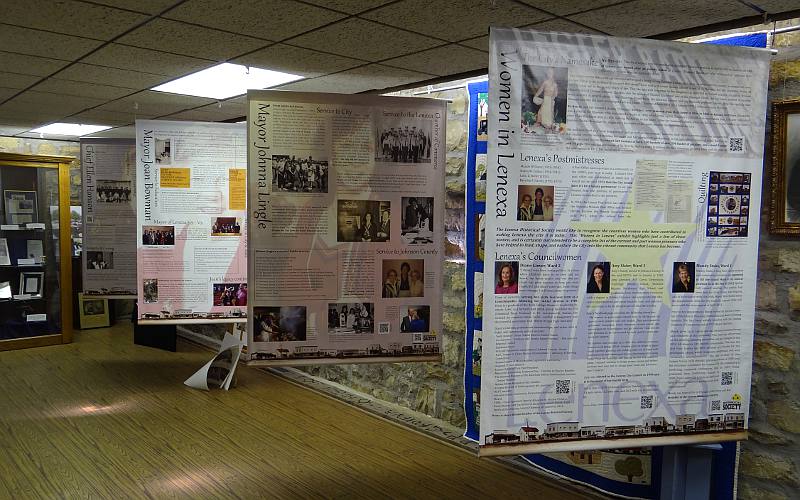 Women in Lenexa exhibit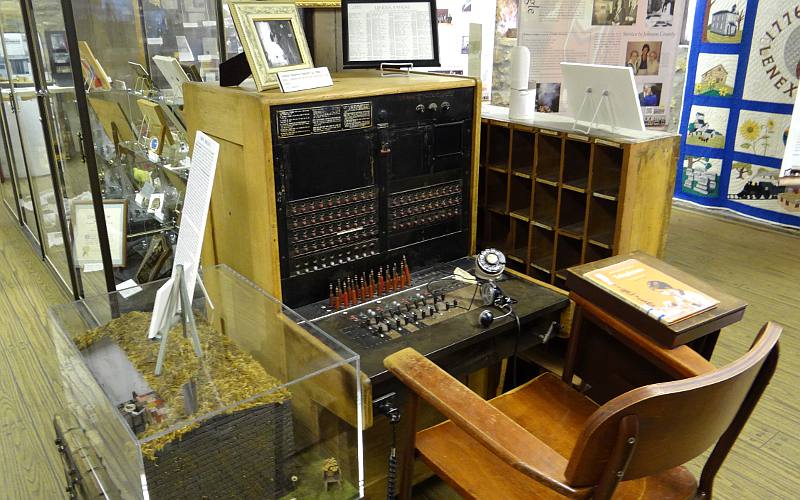 Switchboard used in Lenexa in the 1950s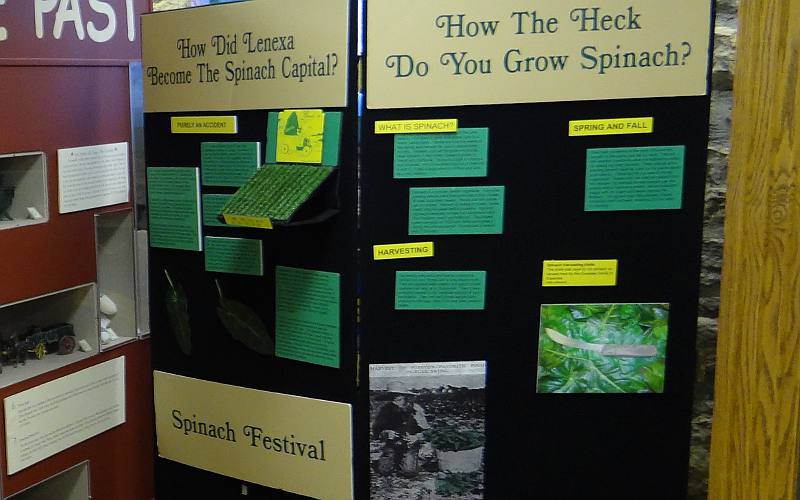 The history of Lenexa being the Spinach Capital in the 1930s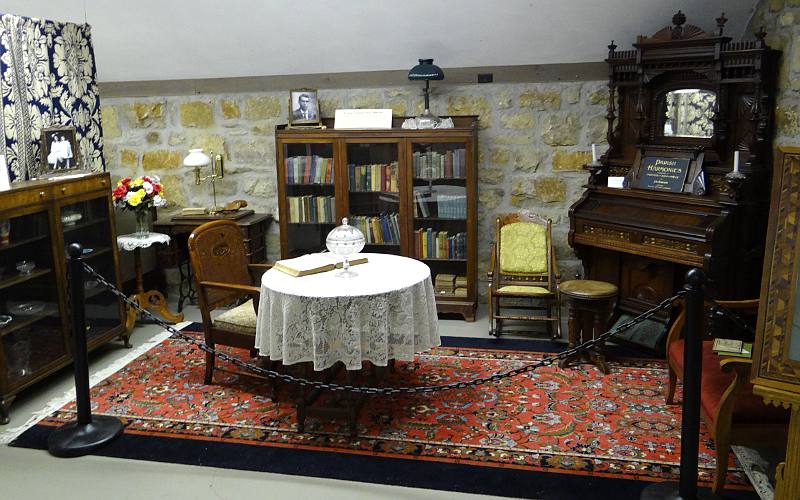 Parlor recreation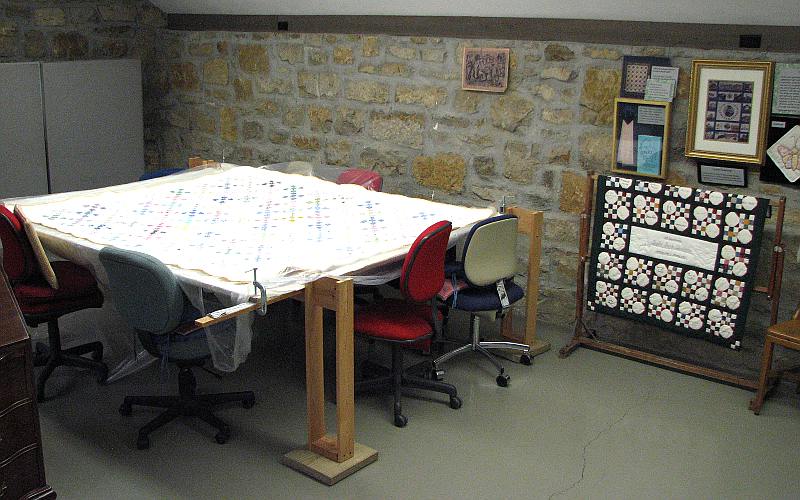 Legler Barn Quilters' frame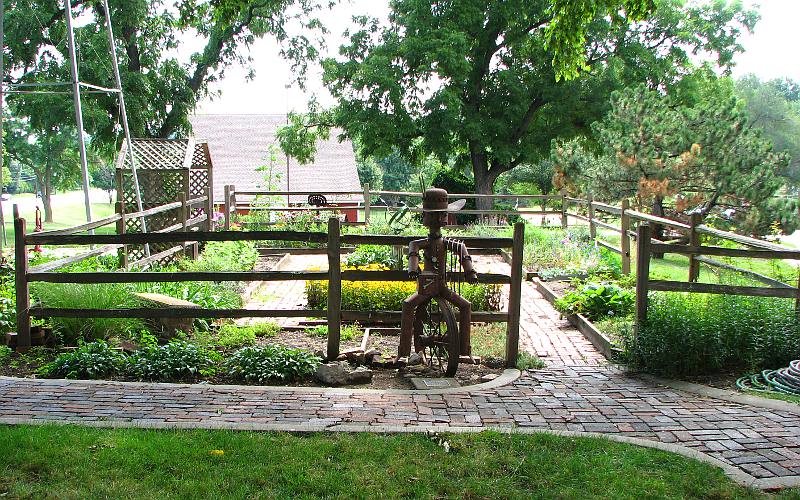 Lenexa Historical Society herb garden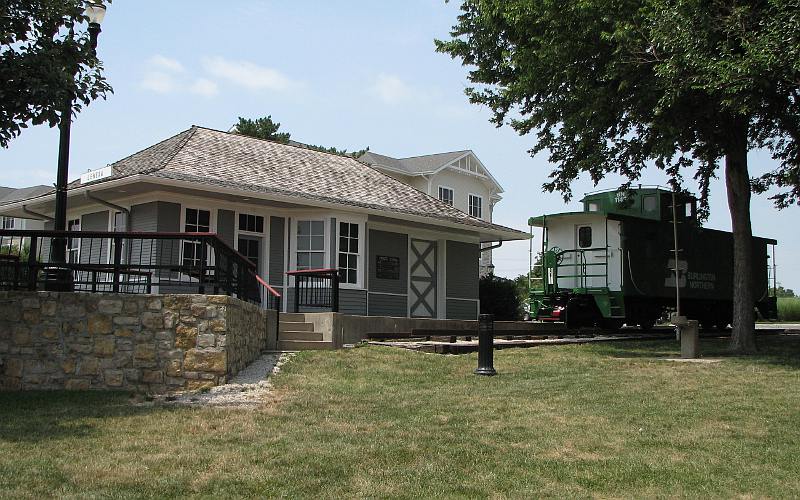 Frisco Train Depot relocated from Lenexa's Old Town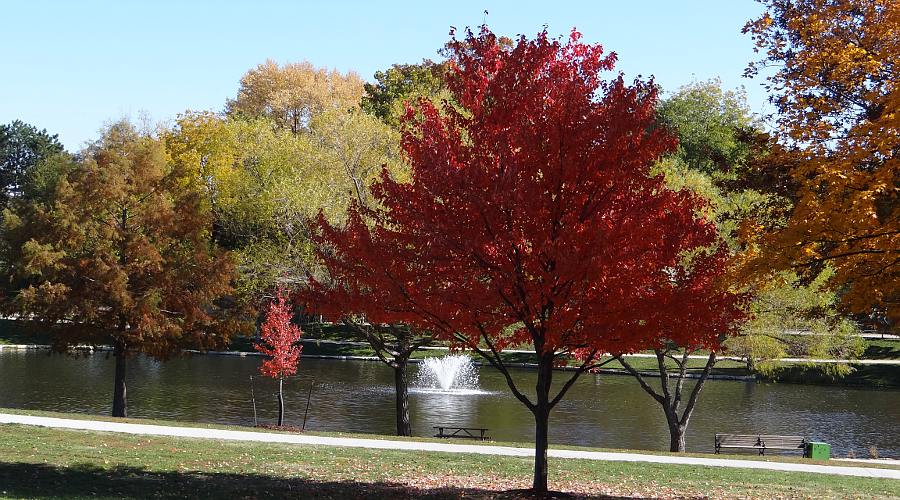 Rose's Pond at Sar-Ko-Par Trails Park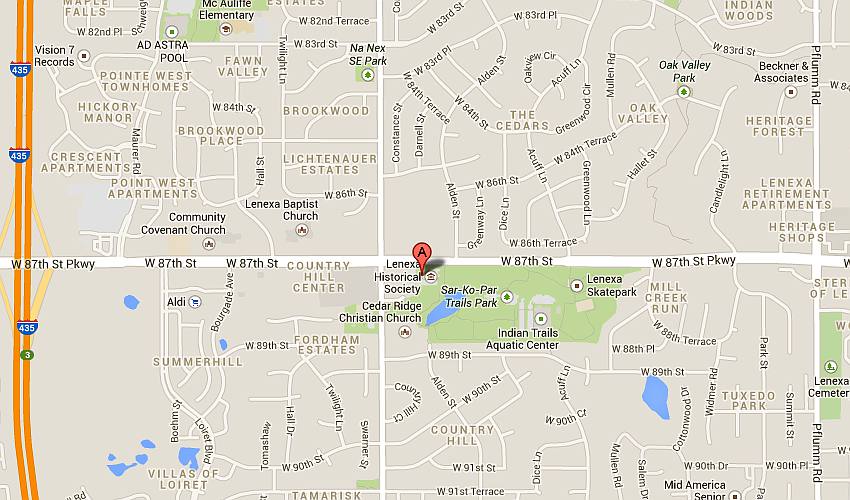 Legler Barn Museum Map
copyright 2007-2021 by Keith Stokes