Monticello Historical Station and Museum
Historic Monticello Driving
and Biking Tour

23860 W 83rd Street
Shawnee, Kansas 66227
(913) 667-3706

open Tuesday & Saturday 10AM - 2PM free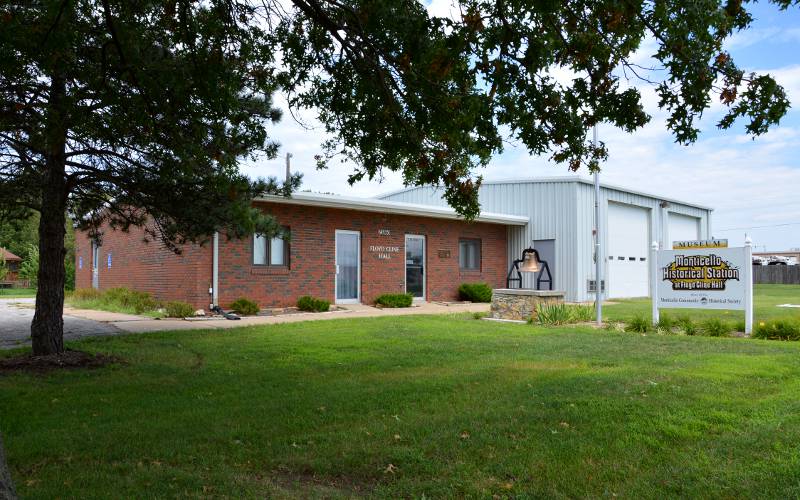 Monticello Historical Station and Museum - Shawnee, Kansas
Monticello Township, Kansas was founded in 1857 at the crossroads of Territorial Road No. 5 and the Midland Trail. It grew until the 1870s when the railroad came through to the east. The post office closed in 1905 and the township was finally divided and annexed by the communities of Lenexa, Shawnee, Bonner Springs and Olathe in 1988.
The Monticello Community Historical Society organized that same year and incorporated 11 years later. Today the Society operates the Monticello Historical Station and Museum in the hall which was built to house the township fire station in 1974. The museum is rather small and unless you happen to visit when a very knowledgeable volunteer is present, it will probably take less than 15 minutes to visit.
The Monticello Community Historical Society has organized the Historic Monticello Driving and Biking Tour of other interesting sites from the former township. A map detailing the route and attractions can be picked up at the museum. It includes several cemeteries, the old township hall, school sites and two former Kansas River ferry crossings. It was from that tour that we learned that Wild Bill Hickok Park in what is now Lenexa occupies a small portion of the land which Hickok claimed in 1857. He was a constable of Monticello Township in 1858 & 1859.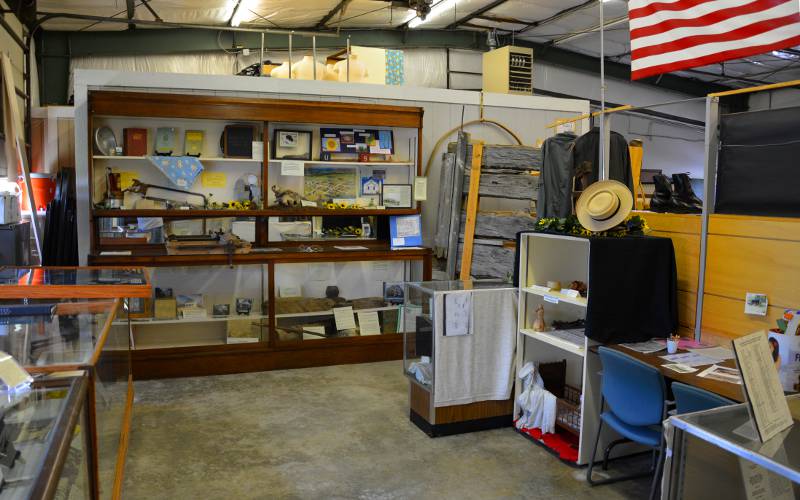 Exhibits in the former fire station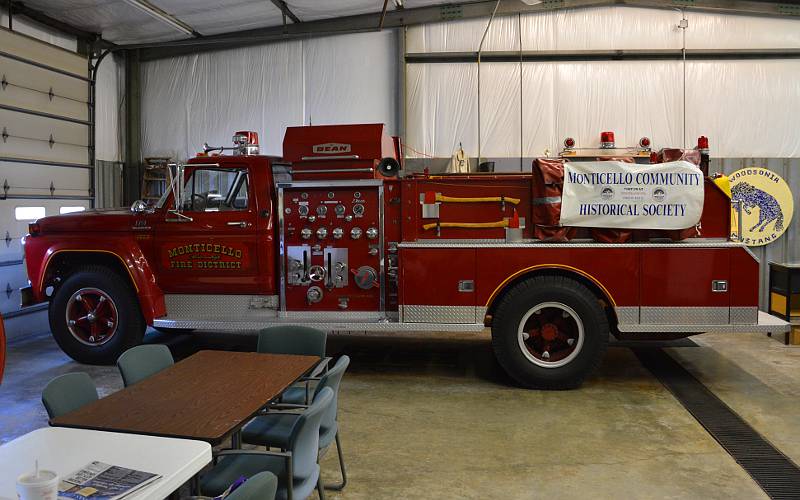 1974 fire truck, originally used by the Monticello Volunteer Fire Department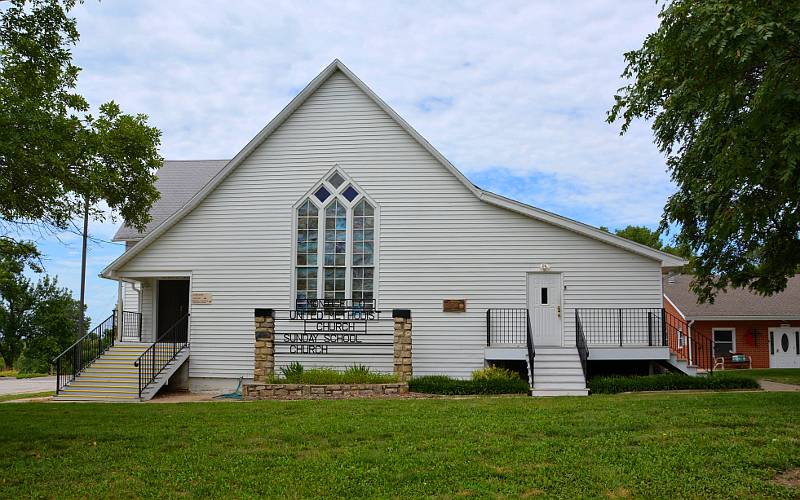 Monticello United Methodist Church (1894), 23860 West 75th Street, Shawnee, Kansas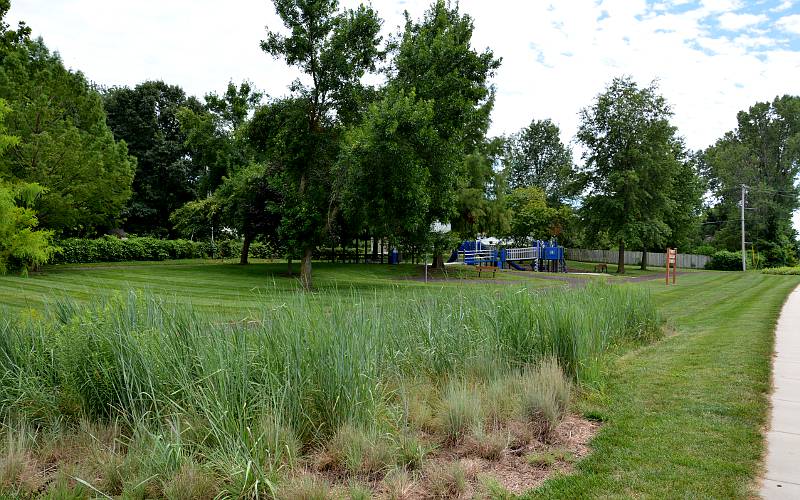 Wild Bill Hickok Park, 8649 Clare Road, Lenexa, Kansas 66227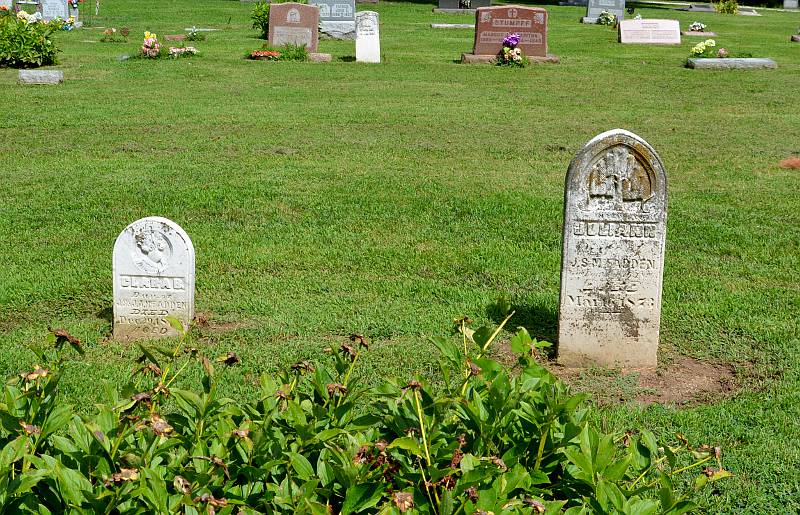 Monticello Cemetery - the stone at the left is the oldest legible grave marker in the cemetery.
"Clara B. Daughter of J.S. & J.A. McFadden died Dec 29, 1866. Aged 13 years 5 months 24 days"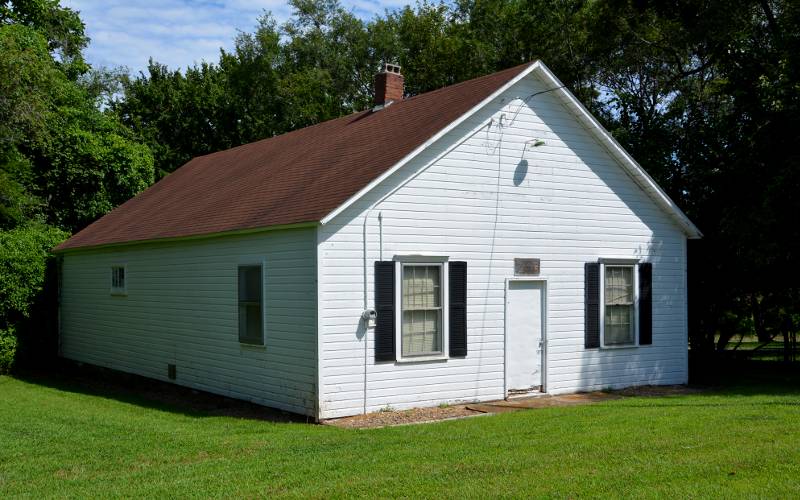 Monticello Townsite - Township Hall (1918) West 71st Terrace and Brockway, Shawnee
Privately owned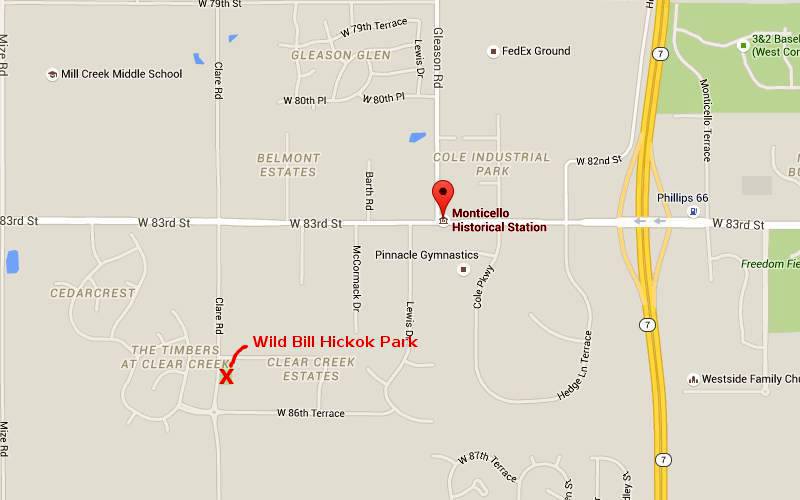 Map to Monticello Historical Station and Wild Bill Hickok Park
copyright 2015 by Keith Stokes