The Pizza Man

10212 Pflumm Road
Lenexa, Kansas 66215
(913) 492-2116

Monday - Sunday: 11:00 am - 7:00 pm
Only to-go after 6:30PM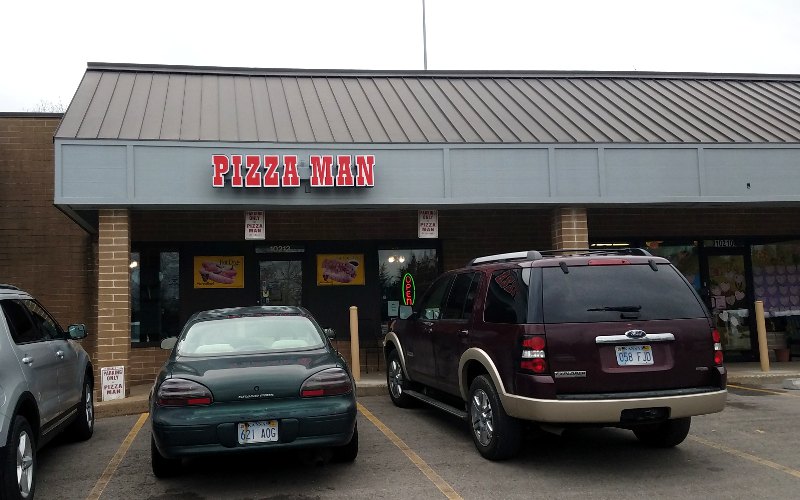 When the sign had to be recently replaced, the word "the" was left off because it cost more
The Pizza Man in Lenexa, Kansas is a surprisingly little known restaurant. It is rather small and doesn't have a terribly large menu, but the Pizza Man does a very good job with several products. Various people think the Pizza Man serves the best pizza, or the best Chicago style hot dog, or the best Italian sandwich in Kansas City.
The food is good enough that I visited the restaurant 3 times in the span of 5 days, prior to writing this review for the first time.
I was first taken to The Pizza man by a friend and local restaurateur who wanted to treat me to the best Chicago style dog in town. I tried both a Chicago style dog and a chilly dog (Coney Island). Both were made using real Vienna beef hot dogs. The Chicago style dog was my favorite by a small margin, but both were very good.
My first pizza was a deluxe personal 9" pizza for $6.75 The price now (about 12 years later) is still only $9. It had extremely thin crust and has plenty of toppings: pepperoni, sausage, onion, mushroom and green pepper. I thought it odd that a restaurant that is so Chicago oriented doesn't have Chicago style pizza, but I've been told that the thin crust pizza is also Chicago authentic. It is just that the thick crust is better known.
The Pizza Man originally opened in 1988, in part of the space next door which now has Grinders Stonewall. The shop moved to this location about 10 years later. The Pizza Man's founder, Bob Kranz, was nicknamed "Pizza Man." A regular customer (and another former Chicagoan), Mike Klaersch, purchased the restaurant from Kranz in 2005.
The Italian beef sandwich (thin slices of Italian roast beef with melted cheese on a good hoagie bun) comes with jus and giardiniera (Chicago condiment with pickled sport peppers, jalapeno, celery and possibly other vegetables) on the side. I like the Italian sandwich a lot.
The salads look good, but I don't care as much for them as most pizza shop salads and I wish the Pizza Man offered something besides potato chips and salads for side dishes.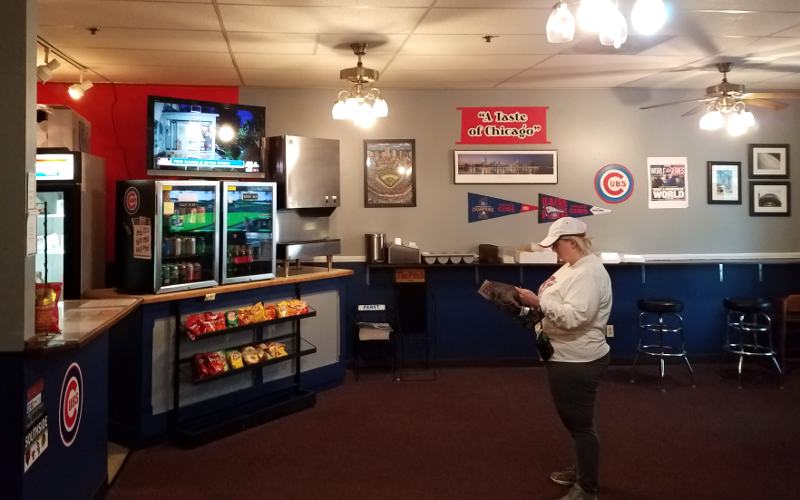 Ordering at the Pizza Man counter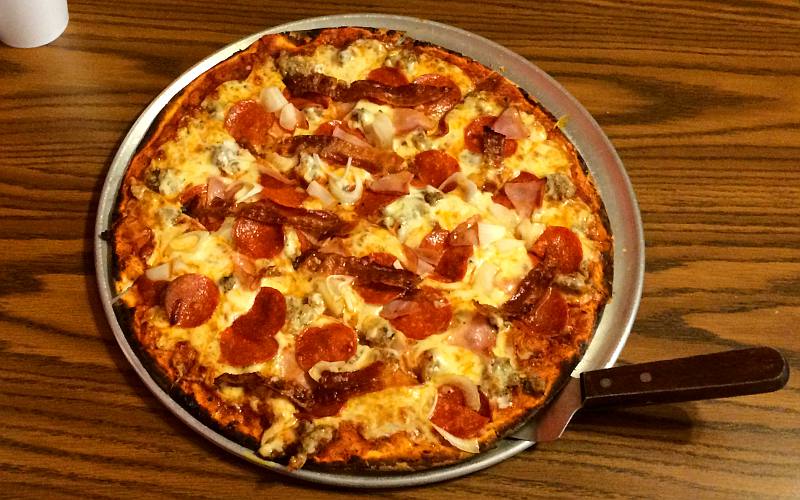 14" all meat pizza with onion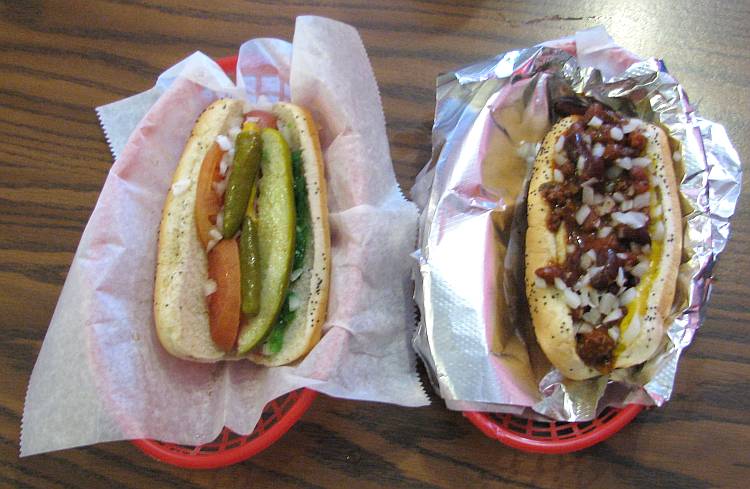 Chicago style hot dog and Coney Island hot dog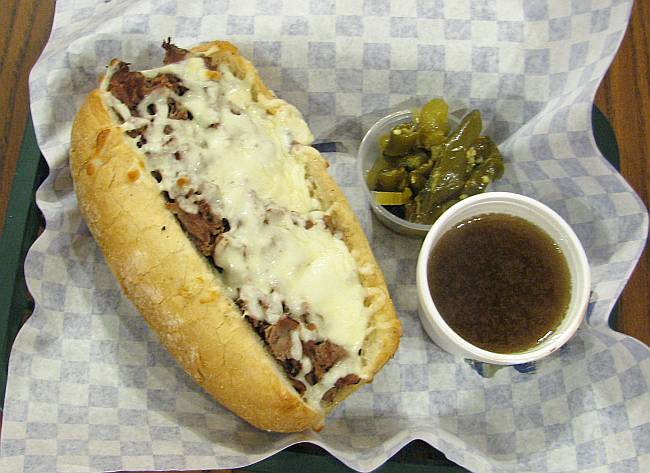 Italian beef sandwich with giardiniera and jus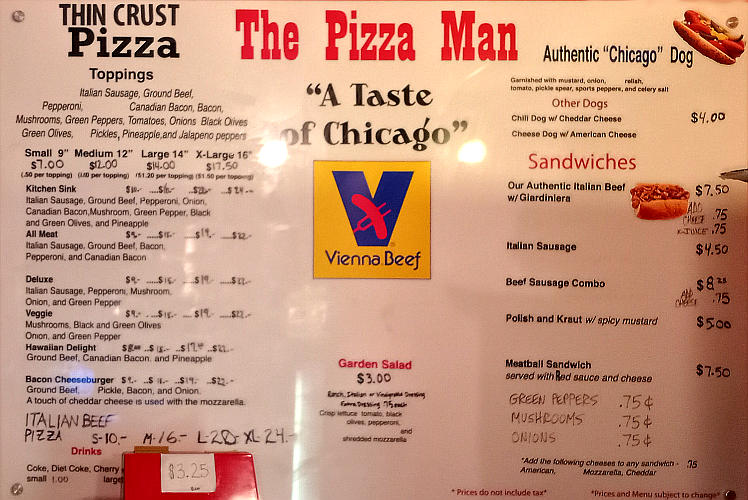 The Pizza Man menu from February 2021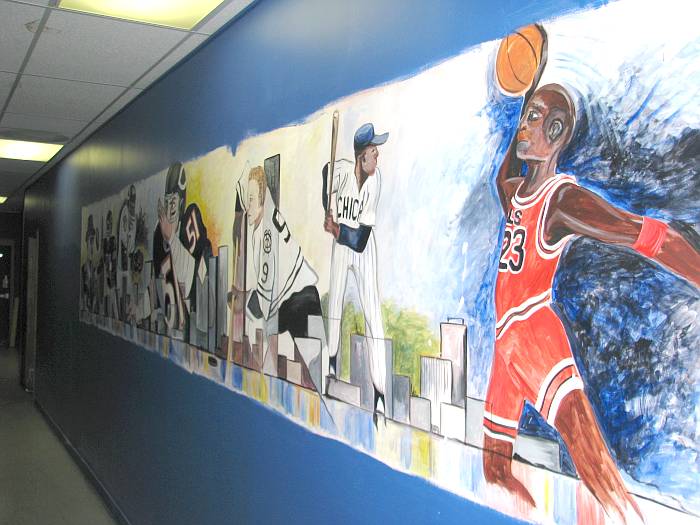 Chicago sports star mural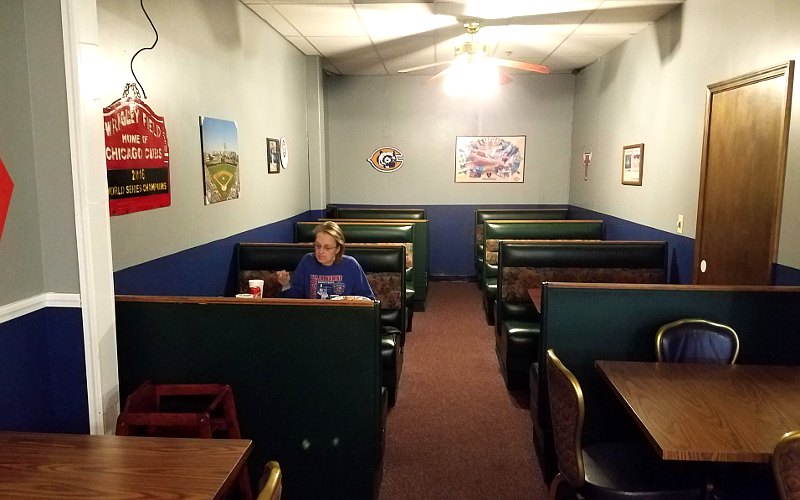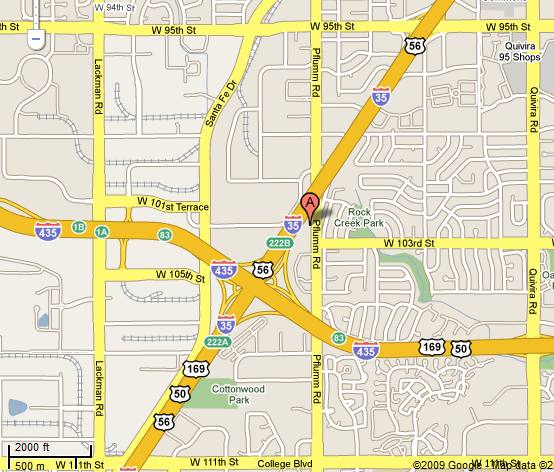 Pizza Man Map
Unique Kansas Restaurants
Kansas Attractions Kansas Travel & Tourism Home
L-5/09. copyright 2009-2021 by Keith Stokes