Logan Area Historical Museum

219 West Main Street
Logan, Kansas 67646
Phone: (785) 689-4374

Friday & Saturday: 1PM- 4PM
Other times by appointment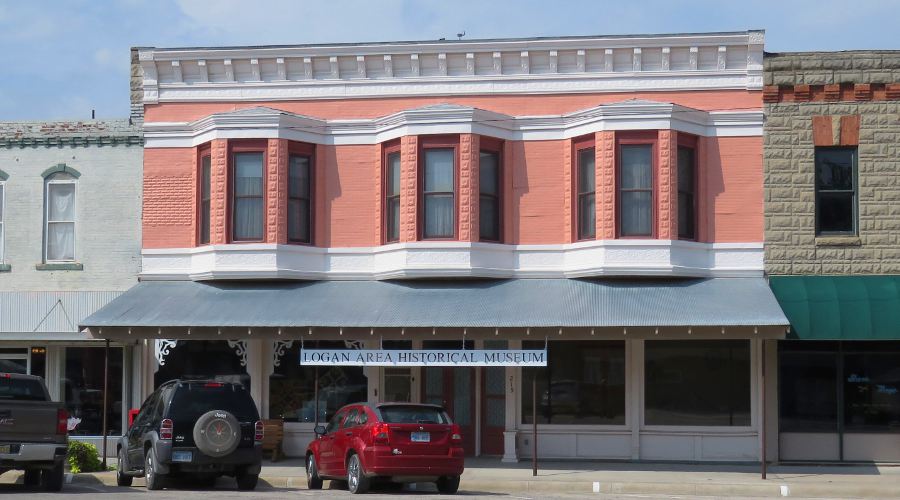 Logan Area Historical Museum - Logan, Kansas
The Logan Area Historical Museum in Logan Kansas fills two floors of the Dye Building, which was built by Elmer Dye in 1905. A more recent addition at the rear of the Museum has classic automobiles and farming equipment.
The second floor has recreations of rooms that represent the homes and businesses of the community, including a doctor's office, dentists office, kitchen, parlor and bedroom. The museum's collection displays at least five old keyboard instruments, including a 1903 WIndsor pump organ, and a wonderful old advertising stage curtain from Densmor High School, which includes the funny message, "There is one mispelled word on this curtain - Can you find it?"
The Logan Area Historical Museum is owned and operated by the Logan Area Historical Society.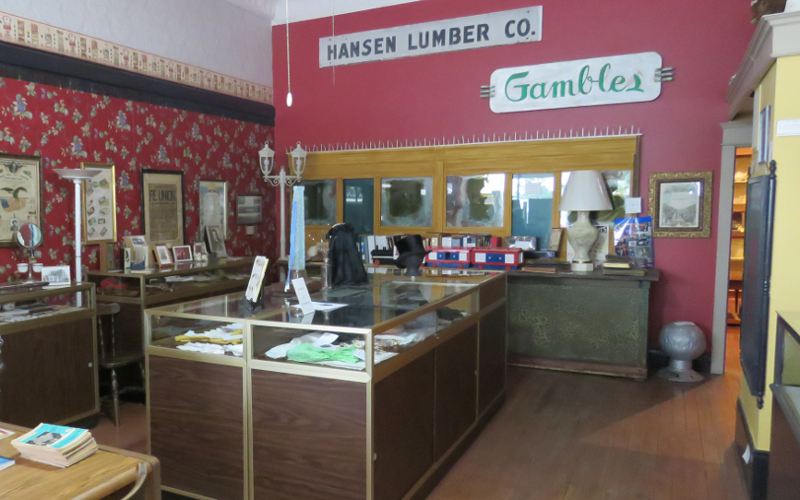 Front gallery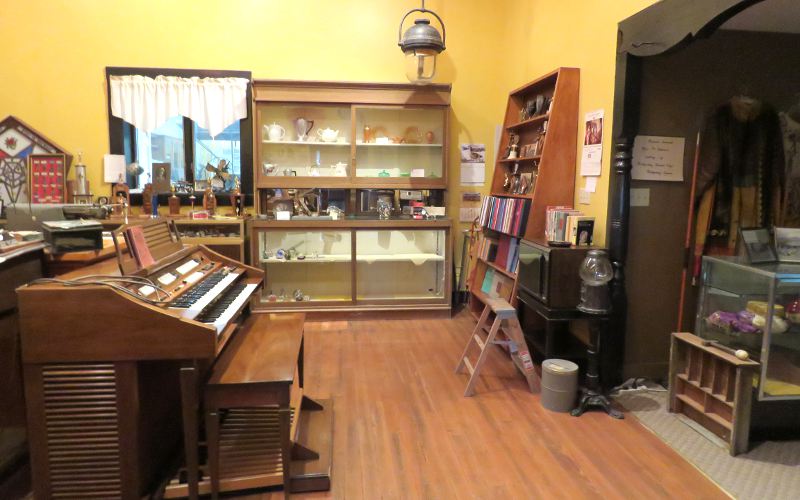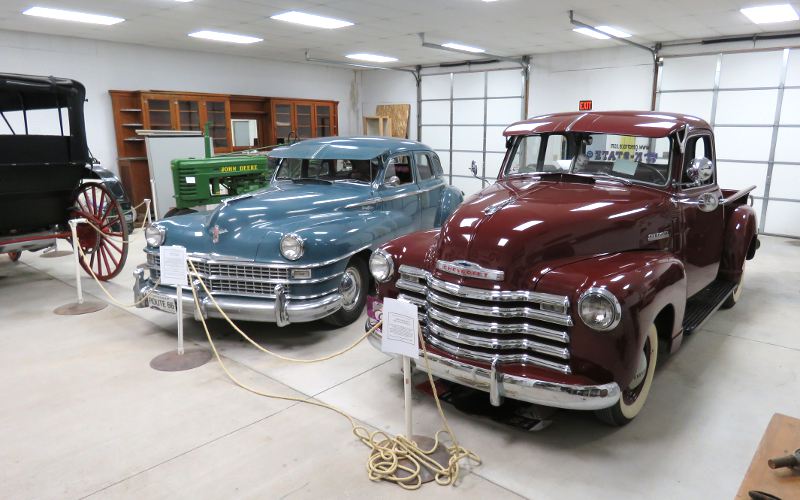 At left - 1946 Chrysler Highlander
At right - 1948 five window Chevrolet Pickup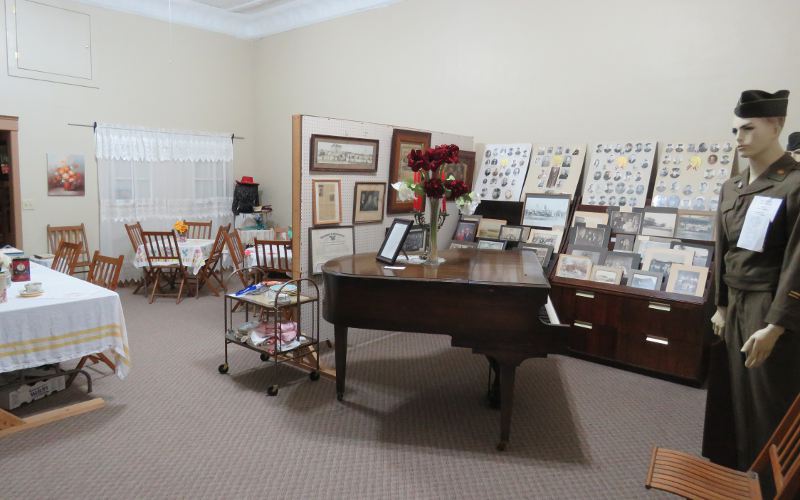 Logan area historic photo collection at far right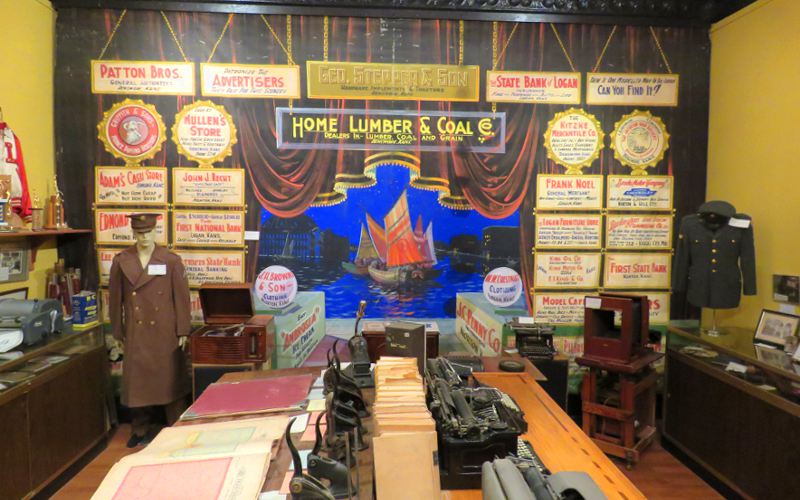 Advertising stage curtain and office equipment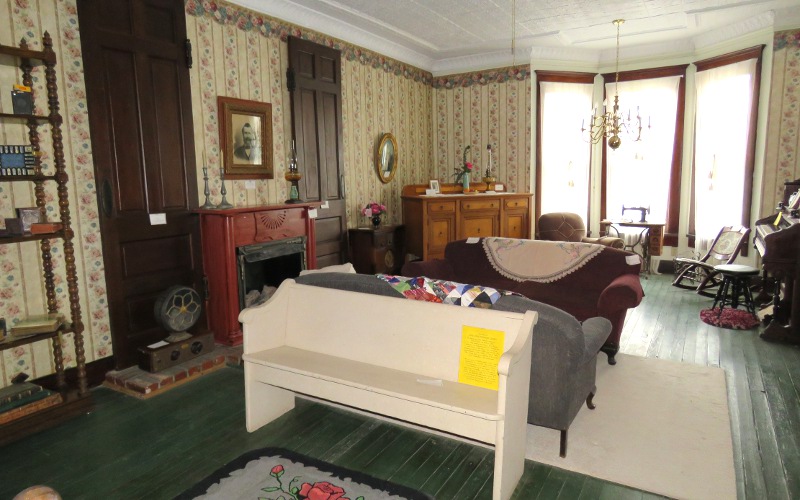 Parlor furniture on the second floor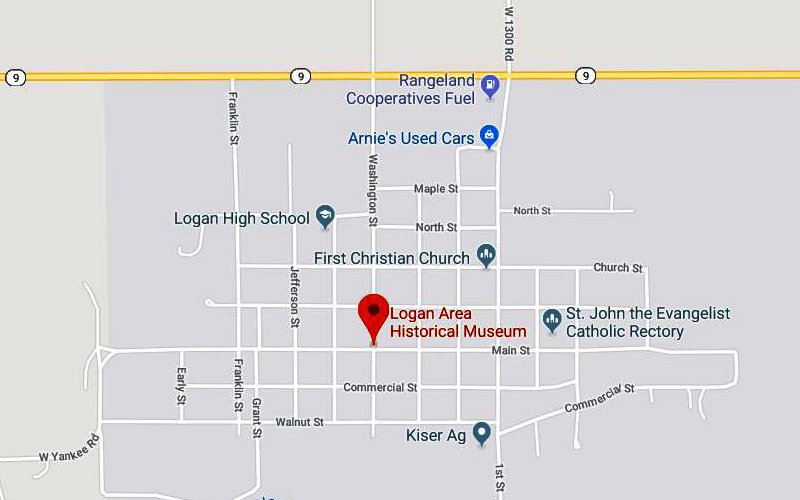 Logan Area Historical Museum Map
copyright 2016-2019 by Keith Stokes