Luigi's Italian Restaurant


127 South Main Street
Ottawa, Kansas 66067
(785) 242-2988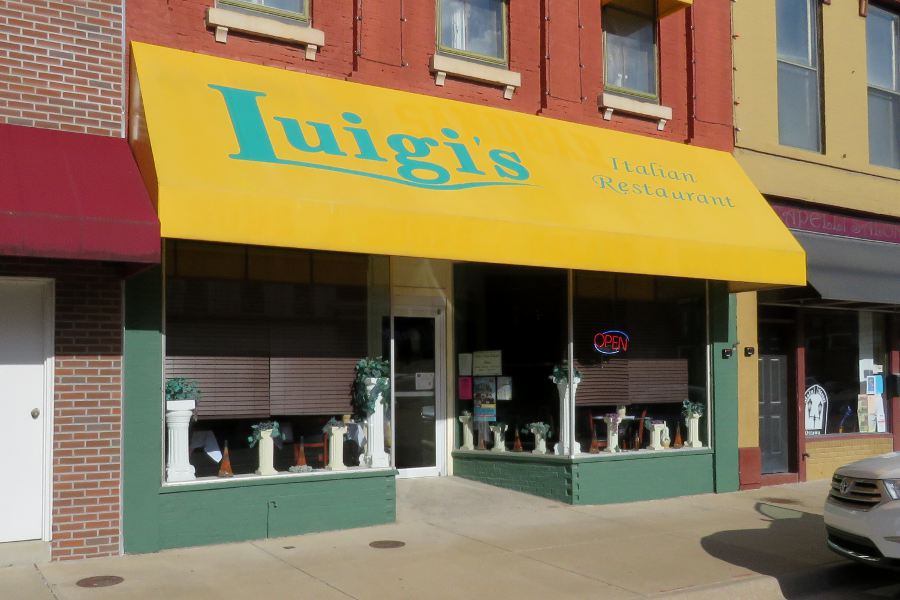 Luigi's Italian Restaurant - Ottawa, Kansas
Luigi's Italian Restaurant in Ottawa, Kansas, is nice combination of food and atmosphere. If the prices weren't so low, you would think you were in a big city Italian restaurant. The service has been very accommodating.
Our favorite meals have been the Shrimp Champagne (shrimp in white cream champagne sauce, with fresh herbs, spinach and garlic), Chicken Pomodoro (breaded chicken sautéed with fresh tomatoes, basil, spinach, olive oil & garlic, with light marinara sauce served over penne), and the Luigi's Special (breaded chicken and sausage sautéed with roasted green peppers, spinach, ham and black olives in a white wine cream and marinara sauce over spaghetti).
Each entree comes with great complimentary warm fresh bread and dipping oil. Each time we have had supper here, the entrees also came with salad, although the menu says that is only included a lunch.
We haven't tried the desserts, but the limoncello (Italian lemon liqueur) makes a nice finish to the meal.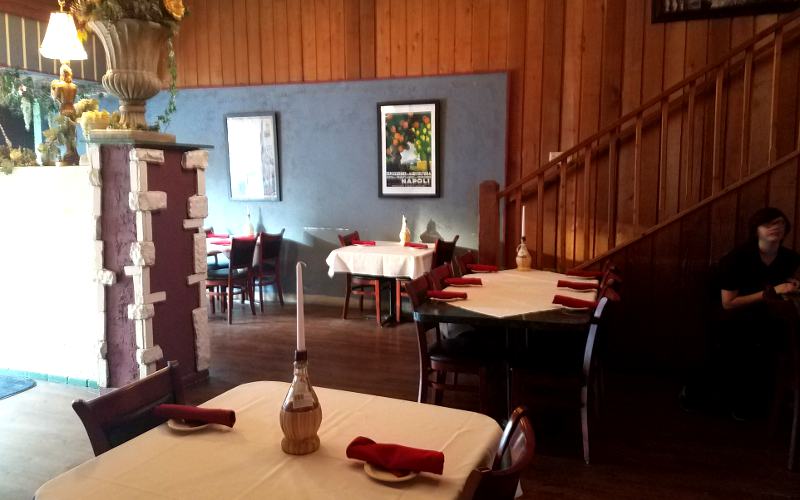 Main dining room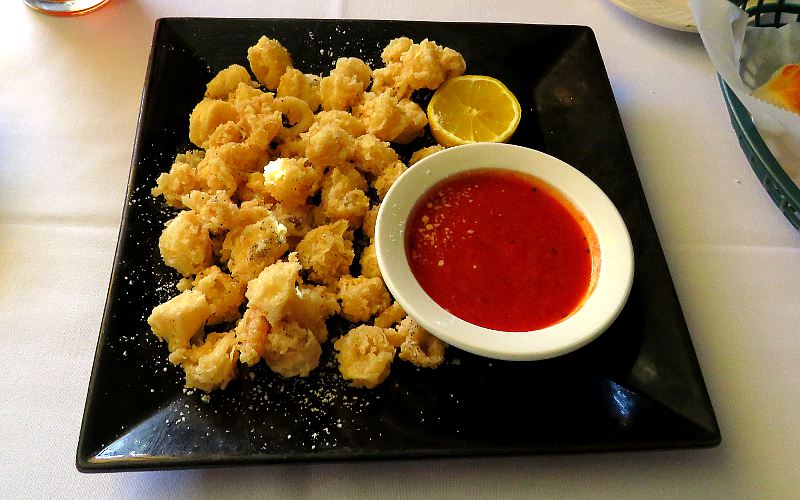 Fried calamari ($11)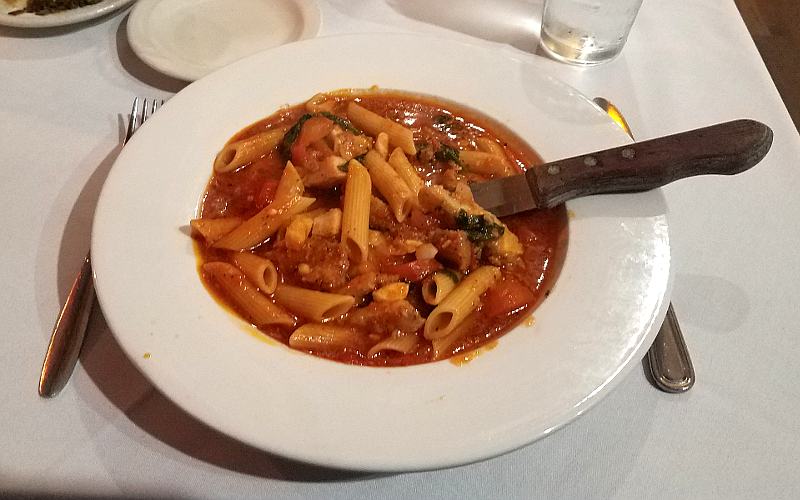 Chicken Pomodoro ($11.95)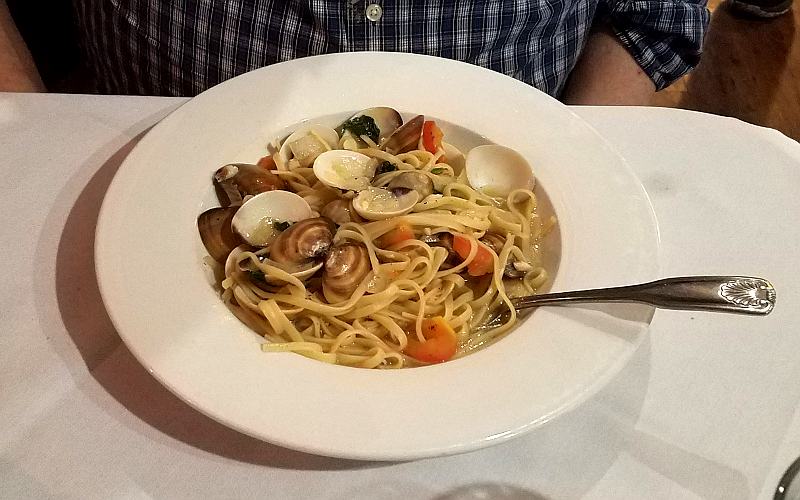 Linguini with Clams ($15)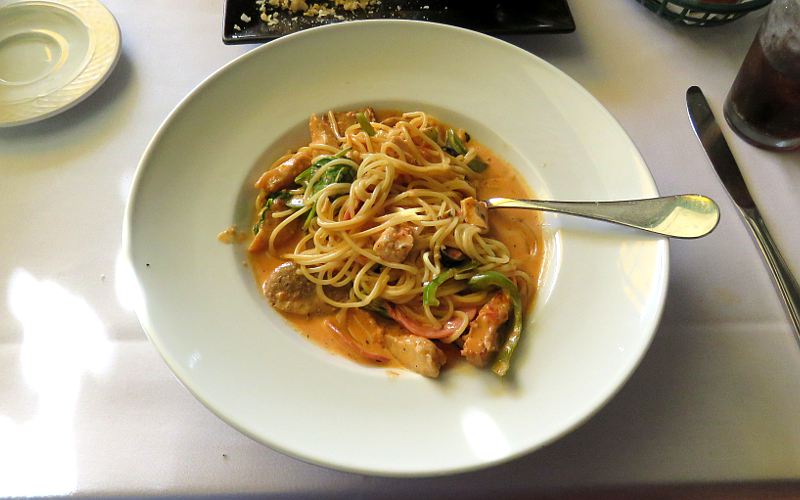 Luigi's Special ($14.95)
| | |
| --- | --- |
| Luigi's Italian Restaurant Menu from October 2019 | Luigi's Italian Restaurant Menu 2 from October 2019 |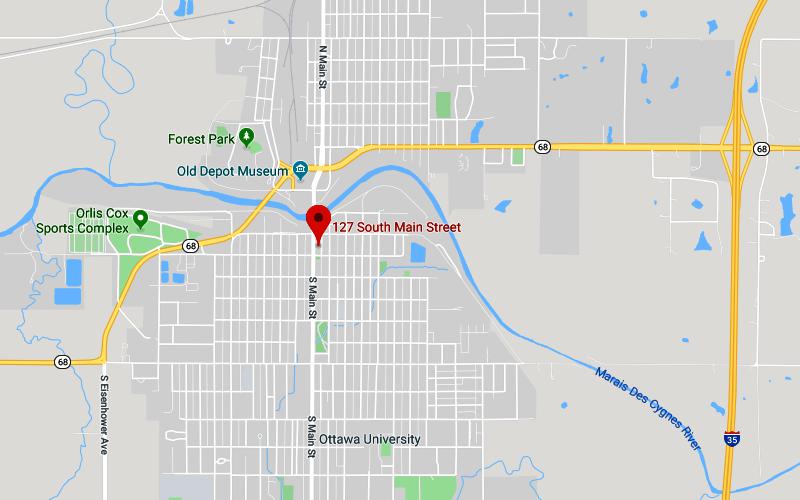 Luigi's Italian Restaurant Map
copyright 2018-2019 by Keith Stokes