Luther's BBQ

3 West Oak Street
Fort Scott, Kansas 66701
(620) 644-9880

Sunday - Thursday: 11AM - 9PM
Friday & Saturday: 11AM - 10PM

Luther's BBQ Menu Luther's BBQ Map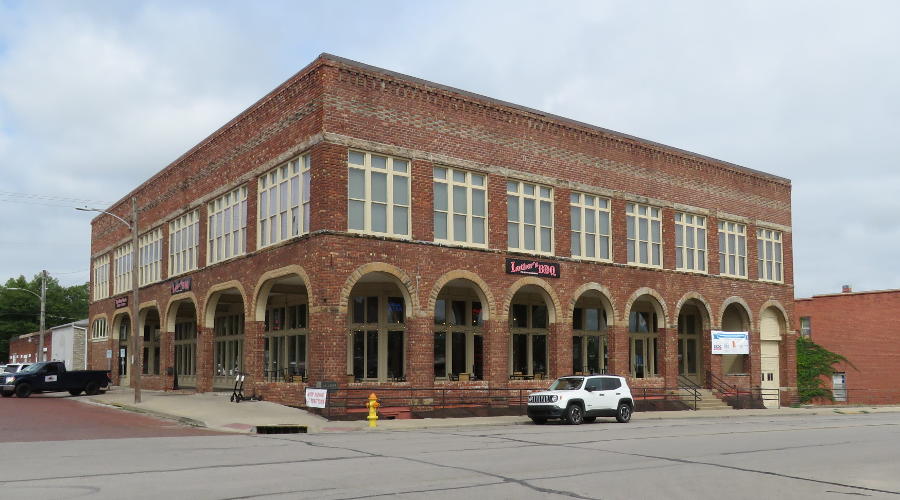 Luther's BBQ - Fort Scott, Kansas
Luther's BBQ in Fort Scott, Kansas opened in December, 2019, but quickly developed a reputation for good barbeque. The large restaurant is in the century old Stout Building, which once held The Buffalo Grill. The menu is fairly large for a barbeque restaurant and we have only been there twice so far, so we still need to dine at Luther's BBQ more times. This is a nicer restaurant than many barbeque restaurants in Kansas.
The first time we were at Luther's was for dinner and we sampled a large portion of the barbeque meats and sides. We had smoked baloney, sausage, ribs, burnt ends, smoked beans, hand cut fries, onion straws (called onion lassos). Everything was uniformly good. The baked beans had plenty of meat and a pleasant smoky flavor. The ribs were slightly spicy and nicely flavored from a rub. The meats were served lightly sauced with more of the slightly sweet bbq sauce on the side.
More recently, I had lunch at Luther's BBQ. I had the Chili Dog, a hot dog with chili, cheddar cheese, sour cream, green onion on a hoagie, served with fresh cut fries. The fries were good, as they had been on my previous visit. The chili was mild and the cheese and sour cream overpowered the flavor to where I hardly noticed the chili.
I also had a $2.99 side of street corn. which was flavorful and had lots of butter. Very nice. though I had too much food and put most of it in my cooler.
There are a few sheltered tables outdoors, but no one has been dining there the times we have visited.
Fort Scott is blessed to have two restaurants on our Unique Kansas Restaurant List. Nu Grille Cafe is located just across the street.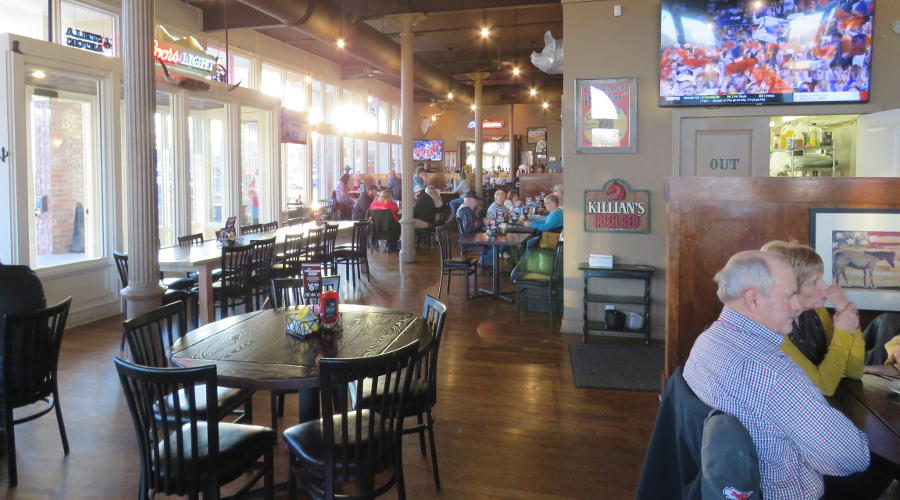 DIning room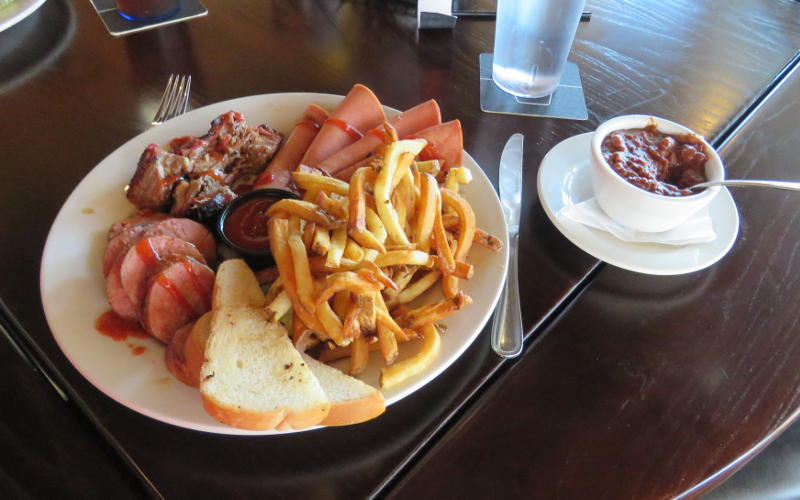 Three meats with two sides ($16.99)
Smoked baloney, sausage & burnt ends with hand cut fries & baked beans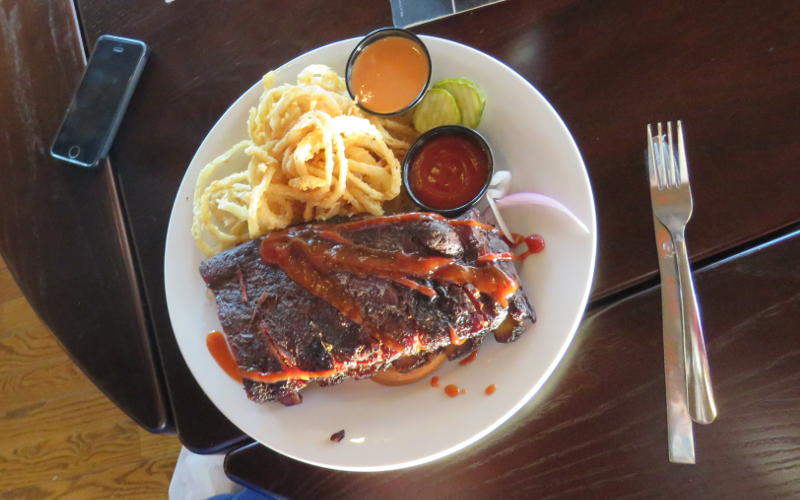 Half slab of ribs with one side ($14.99)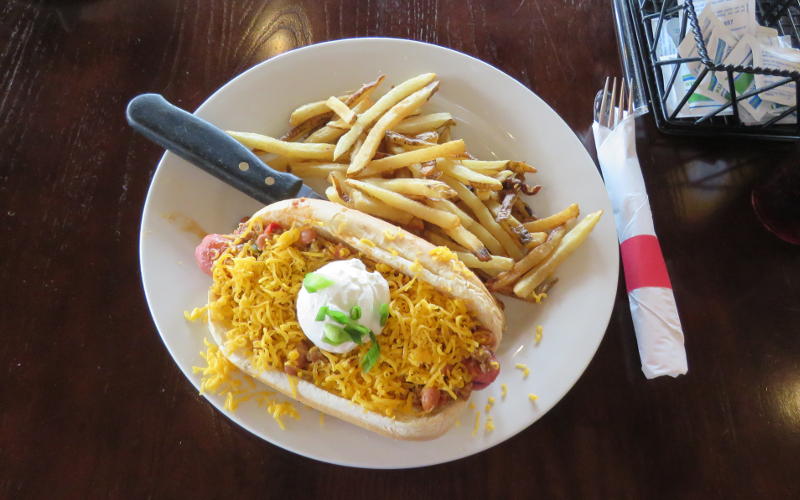 Chili Dog ($9.99)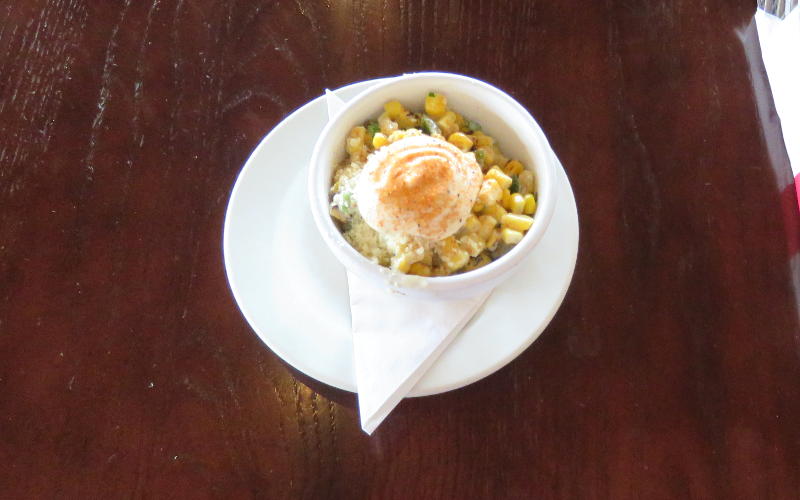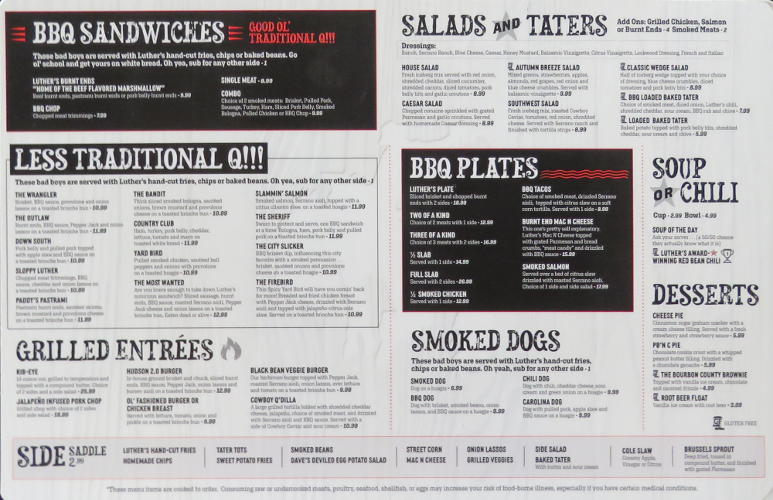 Luther's BBQ Main Menu from August 2021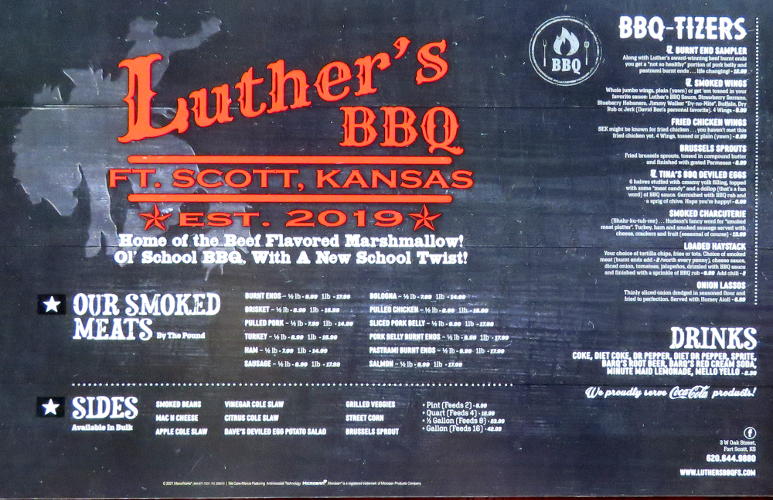 Luther's BBQ Menu from August 2021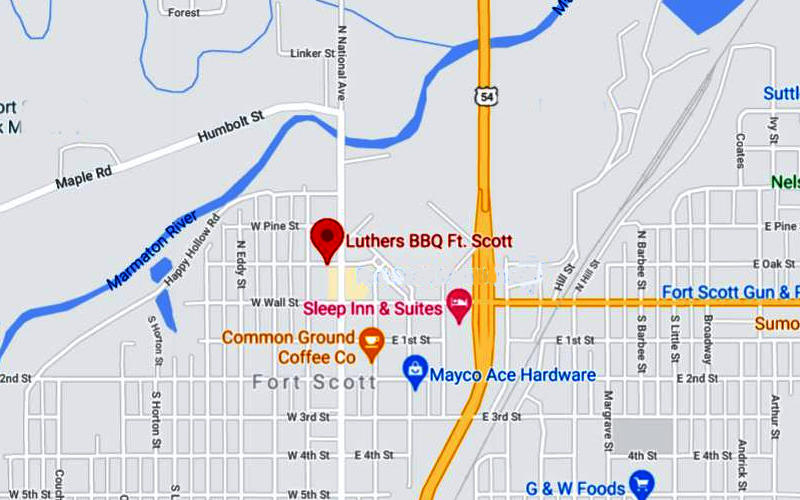 Luther's BBQ Map
Unique Kansas Restaurants
Kansas Attractions Kansas Travel & Tourism Home
copyright 2020-2021 by Keith Stokes