Lyons Twin Mansions Bed & Breakfast and Spa

750 South National
Fort Scott, KS 66701
(620) 223-3305 (800) 78-GUEST

Dining
Tues - Fri: 9AM - 2PM Sat & Sun: 8AM - 2PM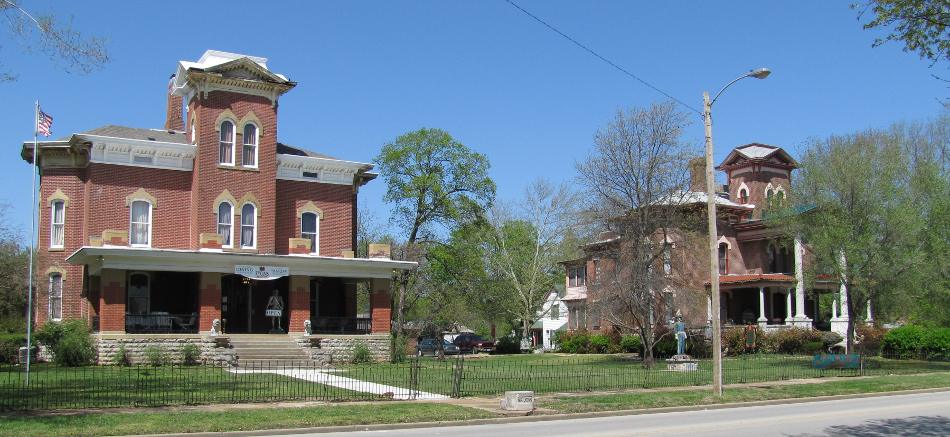 Lyons Twin Mansions Bed & Breakfast and Spa in Fort Scott, Kansas
The Lyons Twin Mansions Bed & Breakfast and Spa in Fort Scott, Kansas is a B&B, tea room, bar and full service spa housed in two Nineteenth century Victorian mansions. The mansions were built for twin sisters in
Lyon's now serves breakfast and lunch daily until 2PM. When these photos were taken in the Spring of 2011, the dining rooms were all decorated with an Alice in Wonderland theme for the spring. The menu was somewhat limited and many items (including 4 which we tried to order) were not available. But the food is good and the servings were quite generous for a tea room.
We started our lunch with Buffalo chicken chunks and blue cheese. The menu says the $4.50 appetizer serves 2, but it was a generous serving for 3. It came with ranch and blue cheese dressing for dipping, but with no breading on the chicken, I would have liked the dressing to have been thicker - they wouldn't stick to the chicken.
We also had pasta scampi, chicken salad, Ceasar salad, and the focaccia club sandwich. The club sandwich was over 4 inches thick! My favorite items were the herbed focaccia bread and Ceasar salad.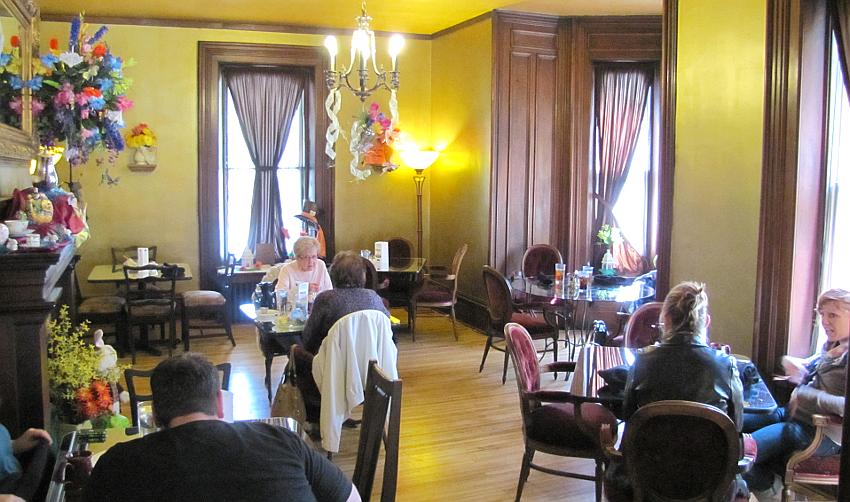 Main dining room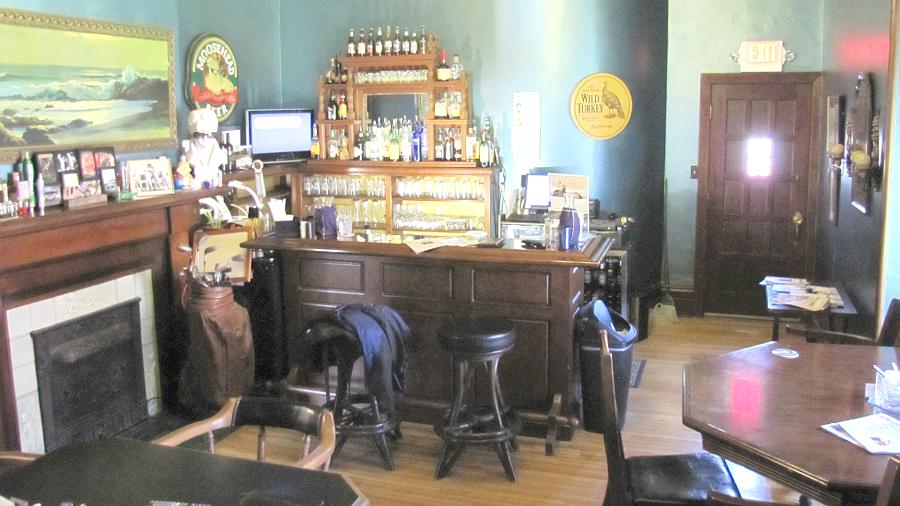 Bar in the library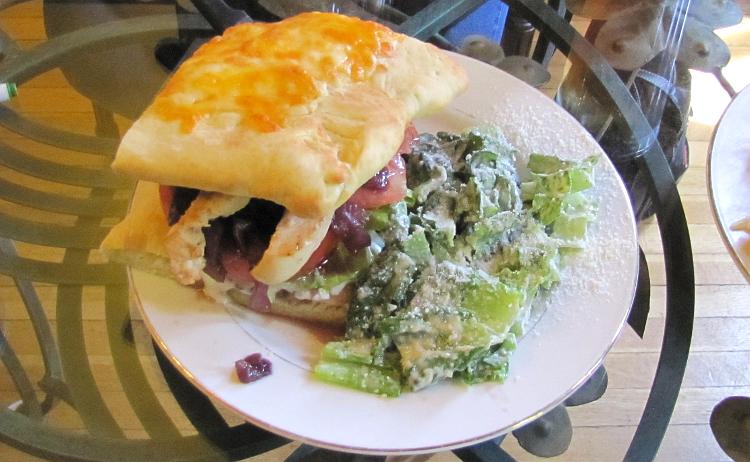 focaccia club sandwich with Caesar salad ($8.25)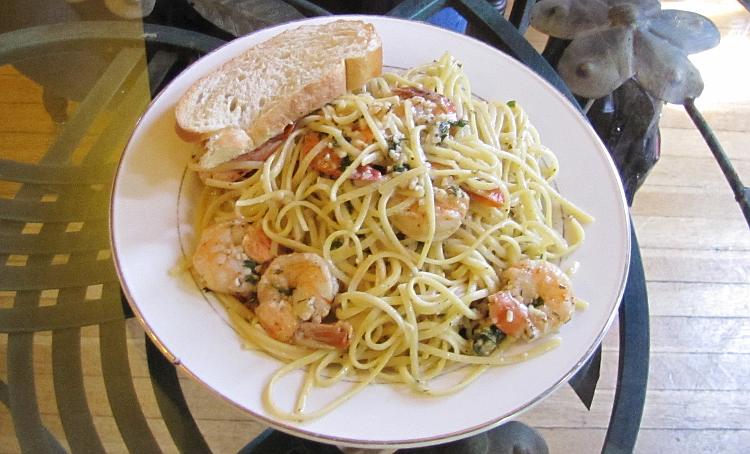 pasta shrimp scampi - linguini pasta, sauteed in a lemon, butter garlic and white wine base ($9.75)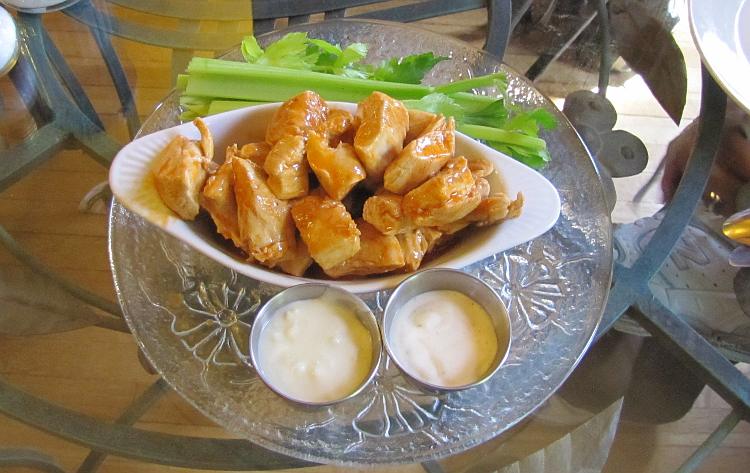 Buffalo chicken chunks ($4.50)
copyright 2011 by Keith Stokes