Marais des Cygnes Massacre State Historic Site
26426 E 1700th Road
Pleasenton, Kansas 66075
(785) 272-8681

Open dawn to dusk - Free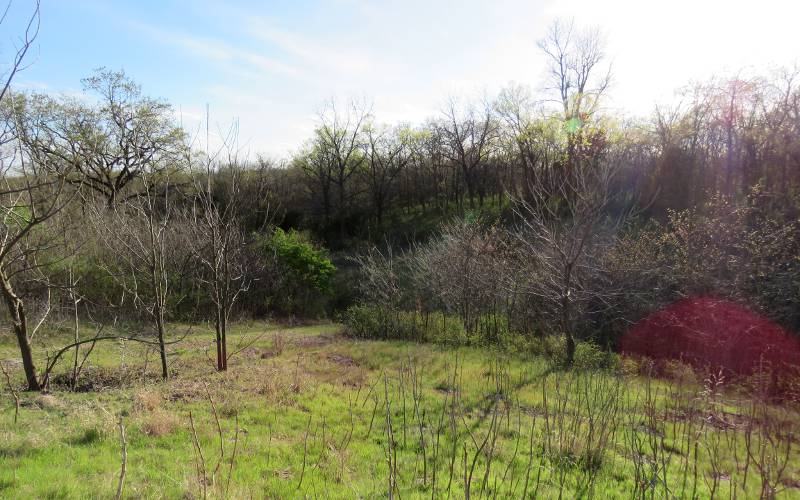 This ravine was the location of the Marais des Cygnes Massacre
Marais des Cygnes Massacre State Historic Site near, Pleasenton, Kansas, was the site of what is considered the last significant act of violence in Bleeding Kansas prior to the outbreak of the American Civil War. The drive into the property has a series of signs which tell the story of the Marais des Cygnes Massacre and how it related to the build up the the Civil War.
On May 19, 1858, proslavery men captured 11 free-state men, and marched them into this ravine where they opened fire upon them, killing five and wounding five others. The massacre followed guerrilla warfare activities on both sides and shocked the nation, becoming a pivotal event in the "Bleeding Kansas" era.
A few weeks after the massacre, abolitionist John Brown came here and constructed a 2 story fortified cabin. In December, he led a raid into Missouri in which 11 slaves were liberated and one man was killed.
A Brown follower, Charles C. Hadsall, bought this property and next to the fortified cabin, he eventually built the stone house which stands here today. The building and grounds were given to the the State of Kansas in 1941 by the Pleasenton Post of the Veterans of Foreign Wars. The Marais des Cygnes Massacre site was designated a National Historic Landmark in 1974.
This self guided drive through site is open dawn to dusk daily.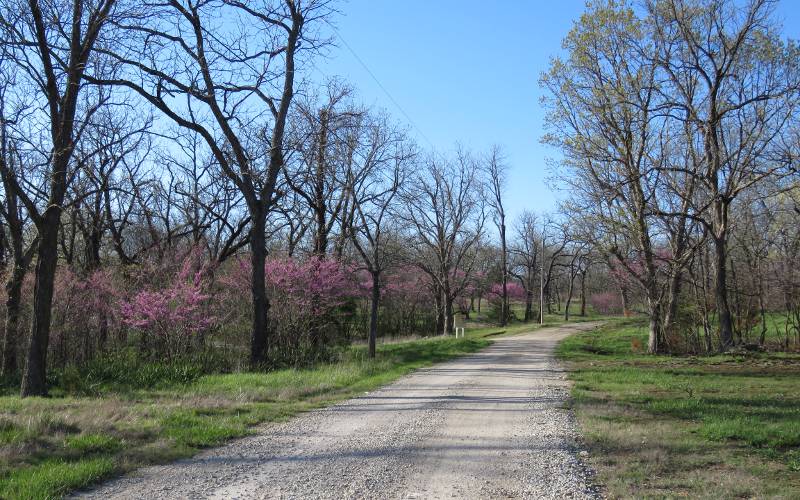 The drive leading back to the ravine where the Marais des Cygnes Massacre took place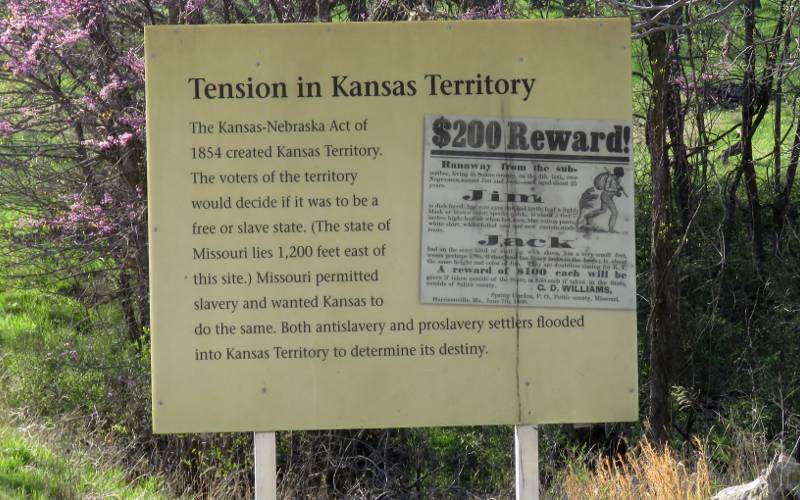 One of the signs telling the history of this location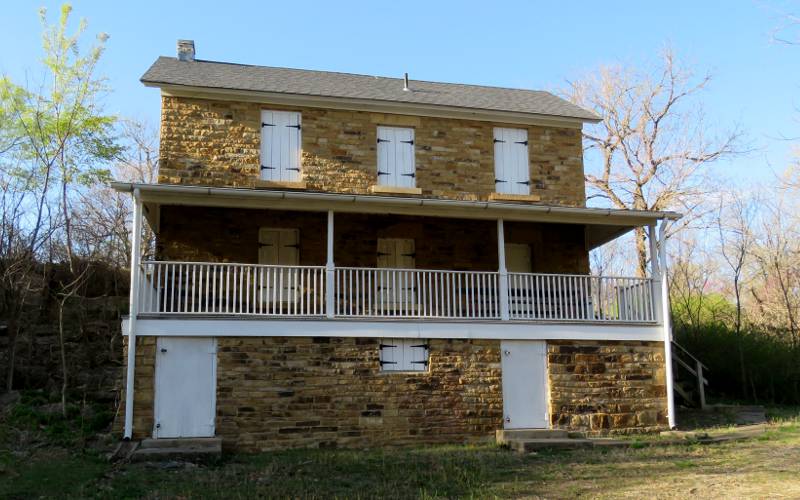 The Hadsall House which was built next to the location of John Brown's fortified cabin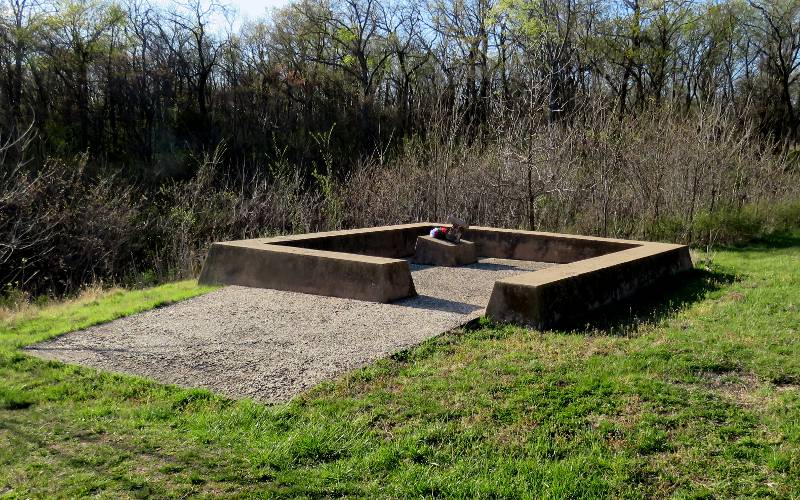 Marais des Cygnes Massacre Memorial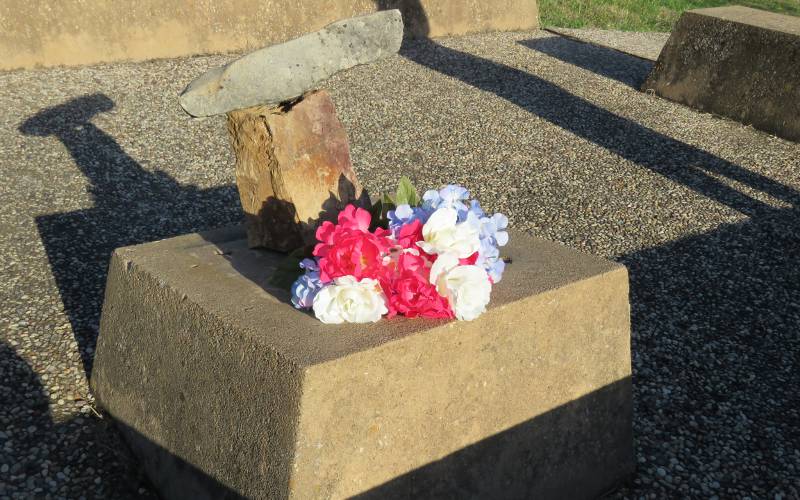 The plate that was once on this memorial stone was missing when we last visited the site in
2016, but visitors have left items on the block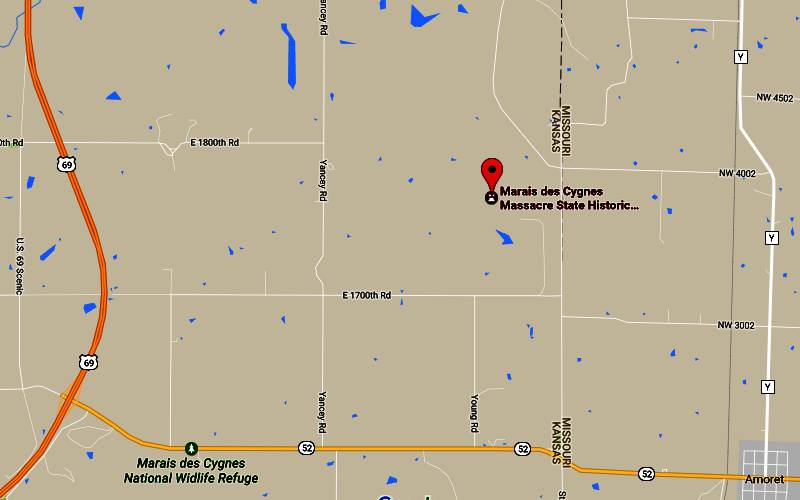 Marais des Cygnes Massacre State Historic Site Map
copyright 2016-2017 by Keith Stokes