Mem-Erie Historical Museum

403 S Main Street
Erie, Kansas 66733

May - September
Open Monday - Saturday from 1-3PM

October - April
OPen Friday & Saturday from 10AM - 3PM
or by appointment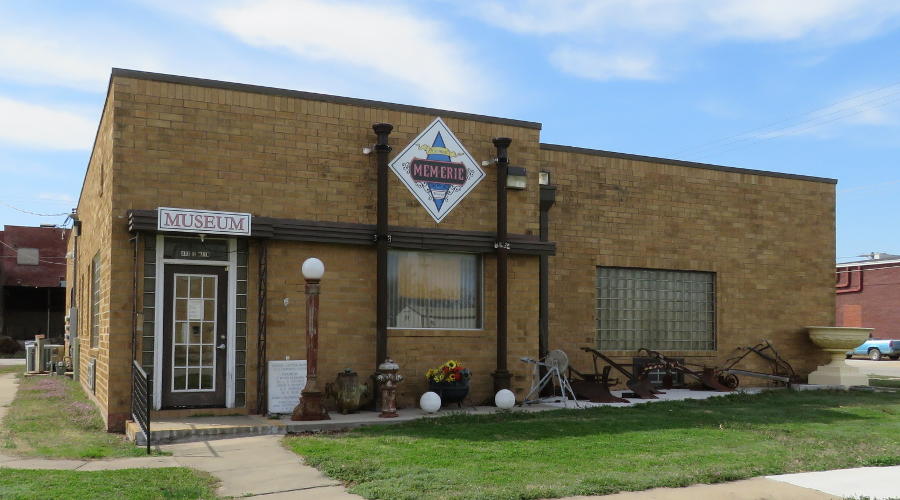 Mem-Erie Historical Museum - Erie, Kansas
Mem-Erie History Museum is operated by the Mem-Erie Historical Society in Erie, Kansas. The museum opened in 1994 in a small downtown storefront, but doubled in size in 2017 when the museum was moved to its present location in a nearby building which formerly housed the offices of the Neosho Valley Creamery.
The museum has genealogical information and a significant collection of material about the community of Erie and surrounding Neosho County. I particularly enjoyed learning the history of Erie Federated Church, which was formed by combining the congregations of the Methodist and Presbyterian Churches in 1921.
I first learned of the Old 59 Neosho River Bridge from postcards and a painting in the Mem-Erie Museum.
Other exhibits of note include the story of early phone service in Erie and the first television in town, which was on the showroom of the Pontiac Dealership. On Saturday nights the cars were moved off the showroom to make room for chairs to allow the community to watch TV.
The museum is open 6 days a week in summer and and on Friday & Saturday in winter. Appointments to tour the museum can by arranged by calling (620) 605-8058, (620) 244-5452, or (620) 754-3912. Someone without ties to the community is likely to be satisfied with a 30 minute visit or less, but others may want a few hours.
The interior photos on this page are from 2015, before the move into the larger building.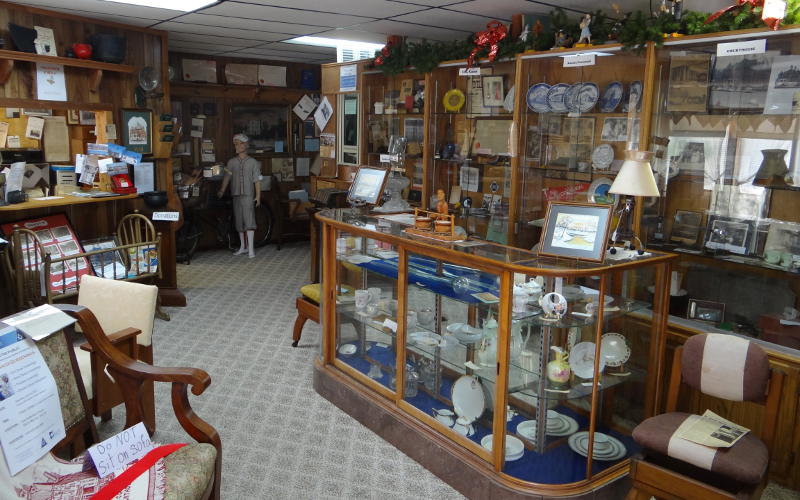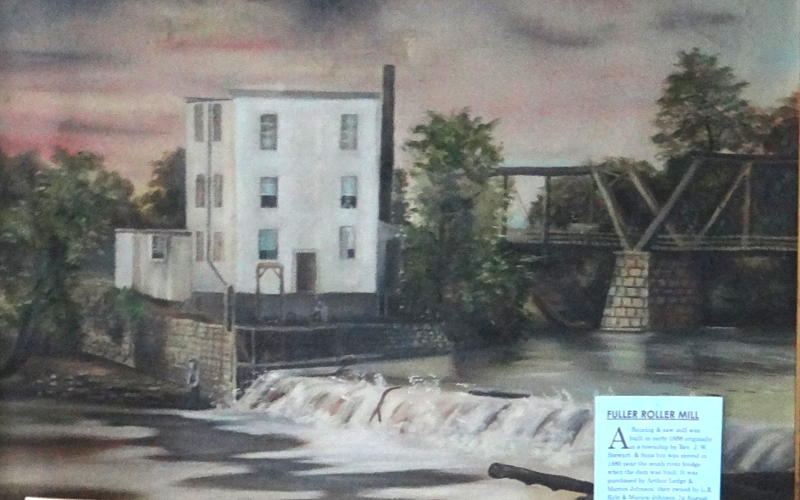 Old 59 Neosho River Bridge and Fuller Roller Mill painting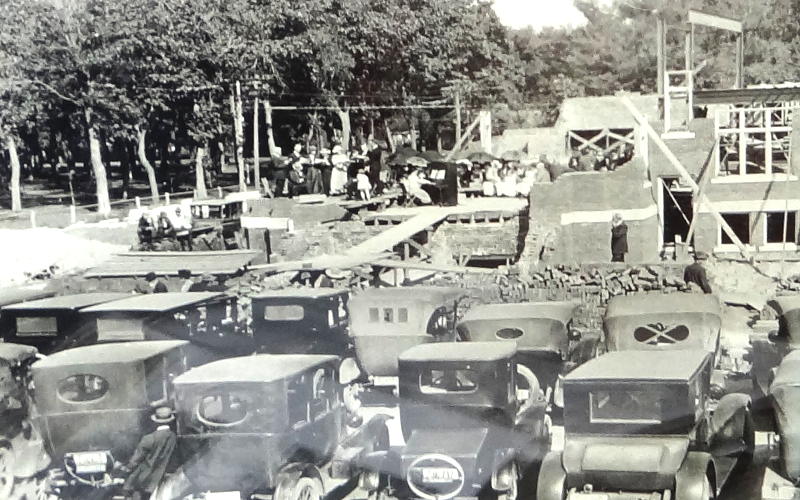 Photograph of the construction of the Erie Methodist Episcopal Church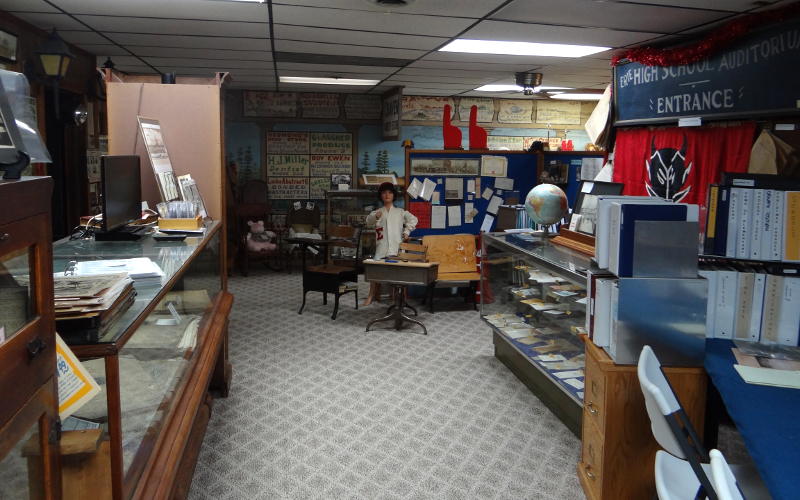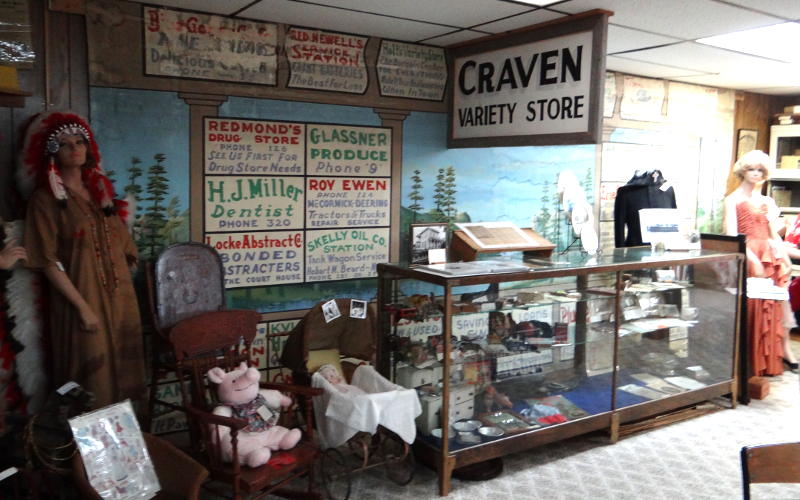 Advertising backdrop from the Erie Opera House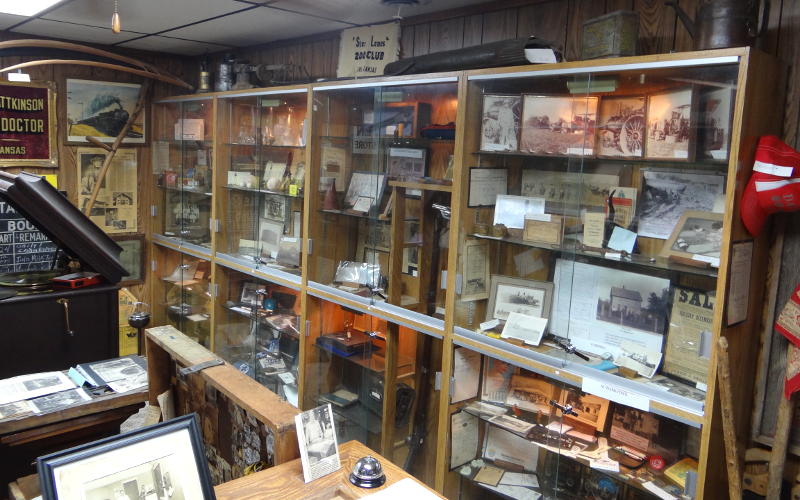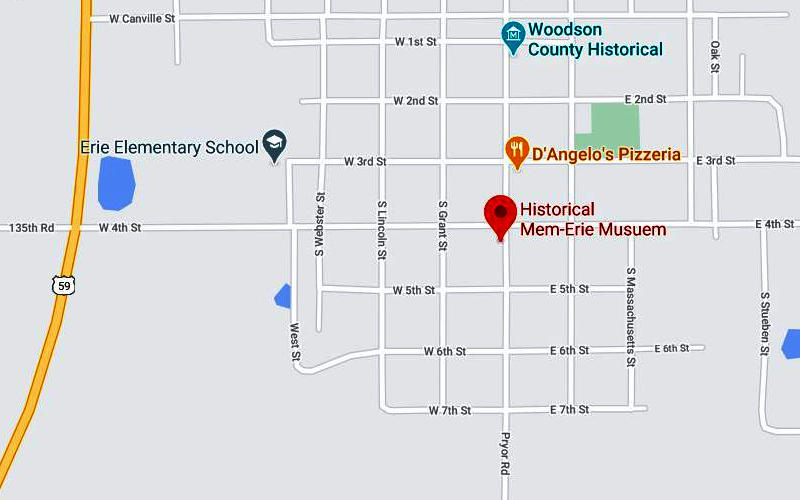 Mem-Erie Historical Museum Map

copyright 2015-2021 by Keith Stokes