Milford Fish Hatchery & Nature Center

3415 Hatchery Drive
Junction City, Kansas 66441
(785) 238-5323

Weekdays 9AM to 4:30PM (year around)
Weekends 1PM to 5PM (April - September only)
Free

Milford Eagle Days Milford Nature Center Map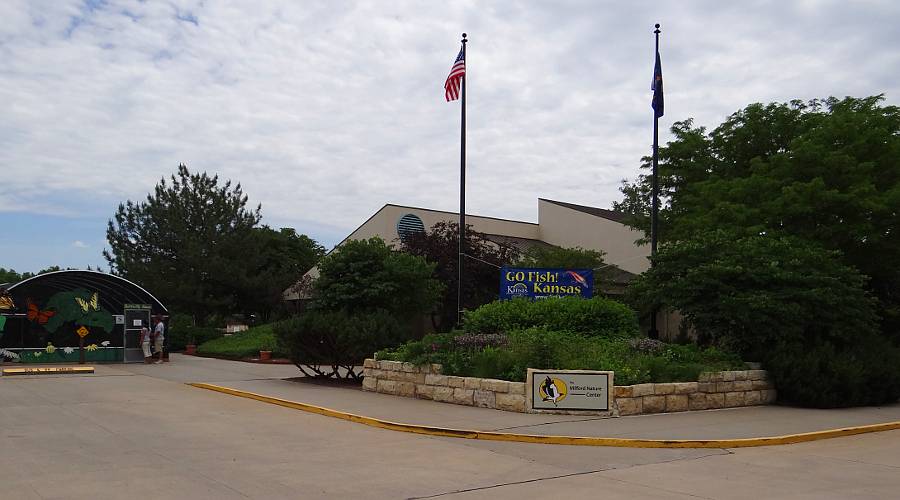 Milford Nature Center - Junction City, Kansas
The Milford Nature Center near Junction City, Kansas is located below the dam impounding the 16,200 acre Milford Reservoir. The nature center provides many things for visitors including live animal exhibits (fish, birds, animals, reptiles & amphibians), taxidermic specimens of same, nature trails, a butterfly house (open from late May through early October), playground, and a picnic shelter.
The nature center sits next to a Milford Fish Hatchery where visitors are permitted to walk through the outdoor portions of the hatchery. The nutrient rich water coming out of the lake is so cloudy that few fish can be seen in the concrete raceways. In addition to fiberglass tanks and the raceways, Milford Hatchery has six one acre plastic lined ponds that are used to raise sport fish. Hatchery tours are offered Saturday and Sunday at 1:30 p.m. in April and May and at other times by appointment.
The nature center promotes hands on activities and also sponsors special events during the year, notably Eagle Day in January.
Warning: Other than special events, the Milford Nature Center is closed during weekends from October to March.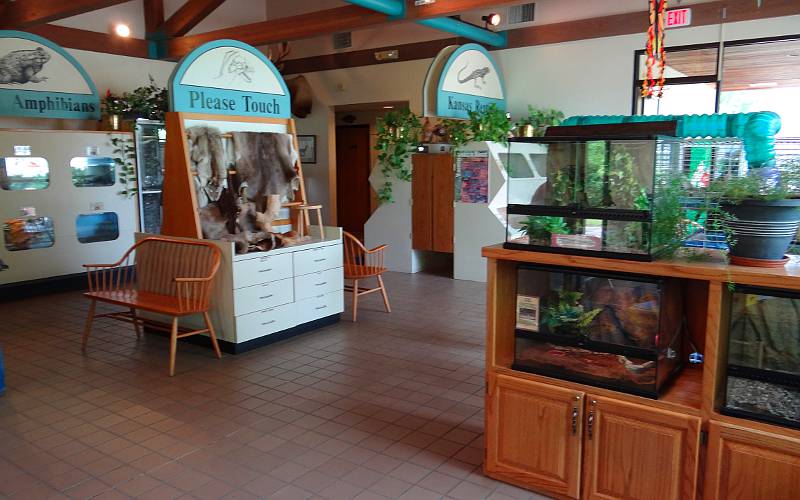 Live animals and hands on exhibits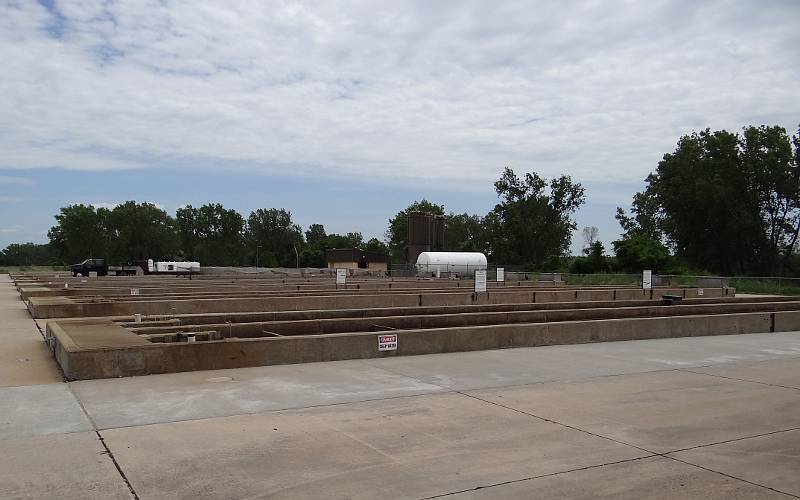 Milford Fish Hatchery concrete raceways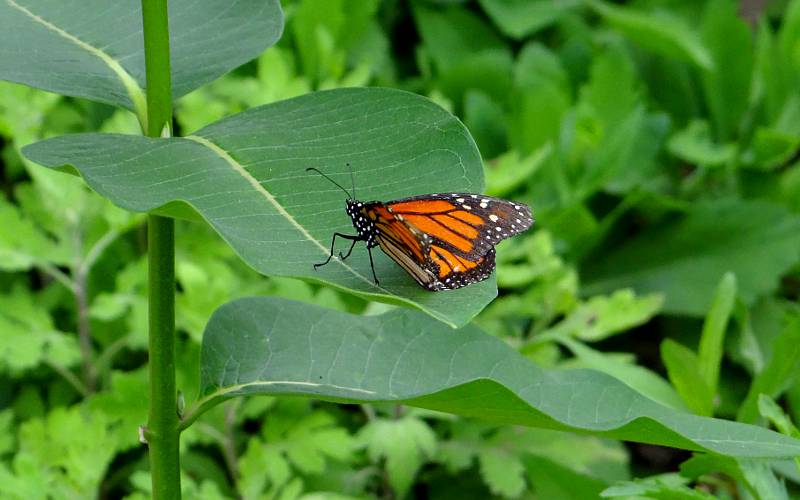 Monarch butterfly (Danaus plexippus) in the butterfly house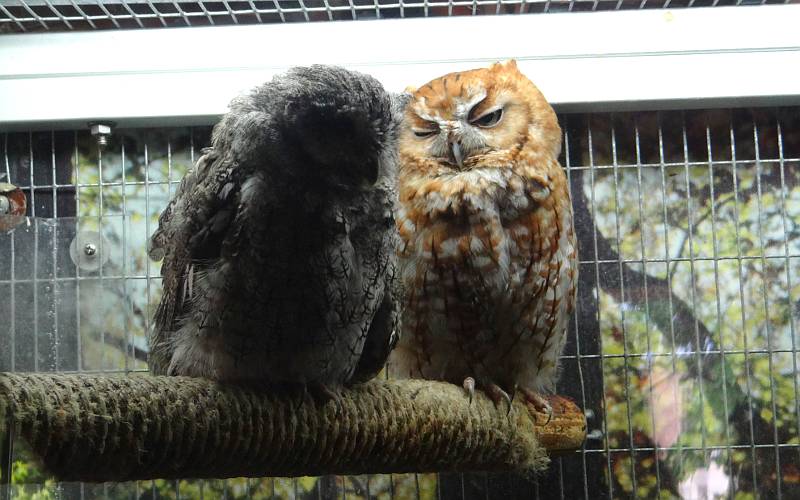 Eastern screech owls (Megascops asio)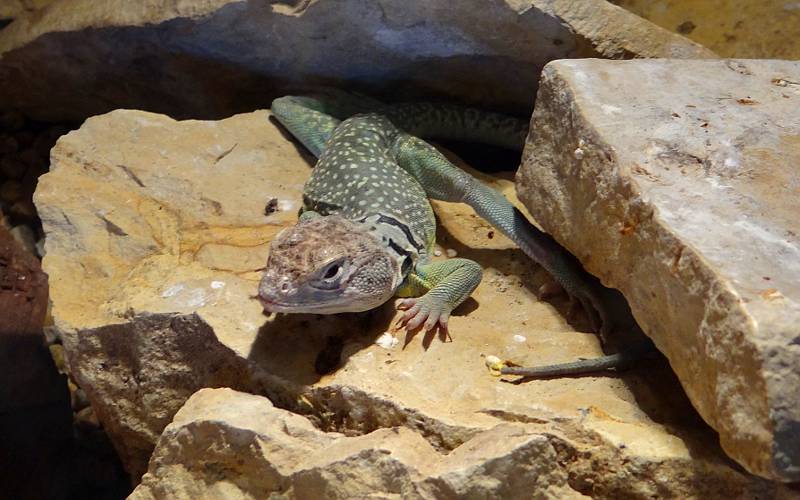 Eastern collared lizard (Crotaphytus collaris)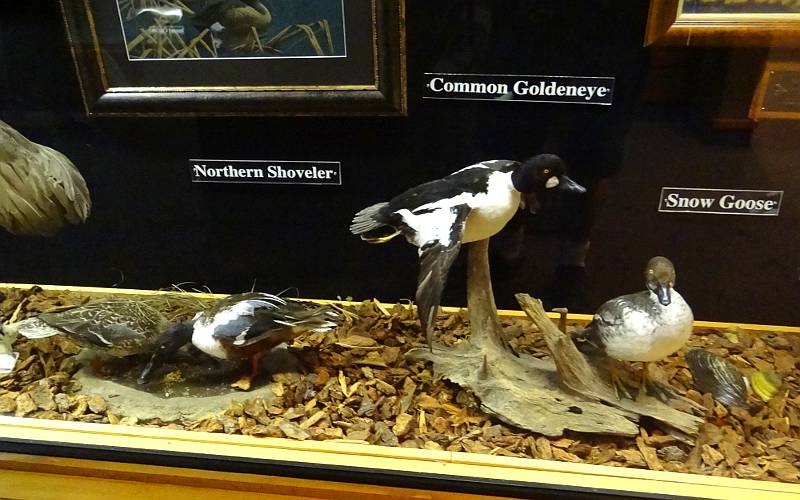 Waterfowl taxidermy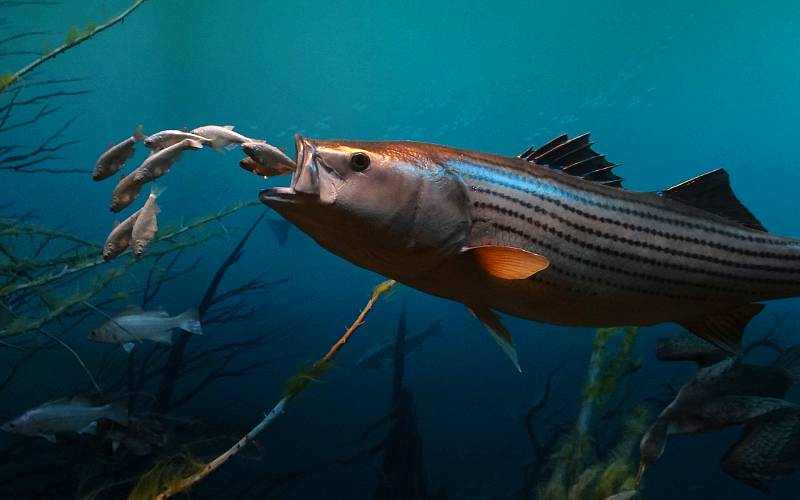 Diorama depicting the aquatic system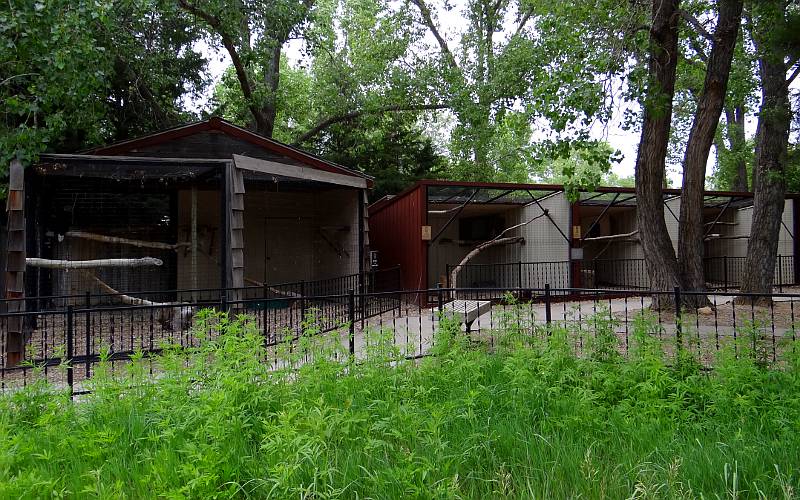 Birds of prey exhibit (including both a Bald Eagle and a Golden Eagle)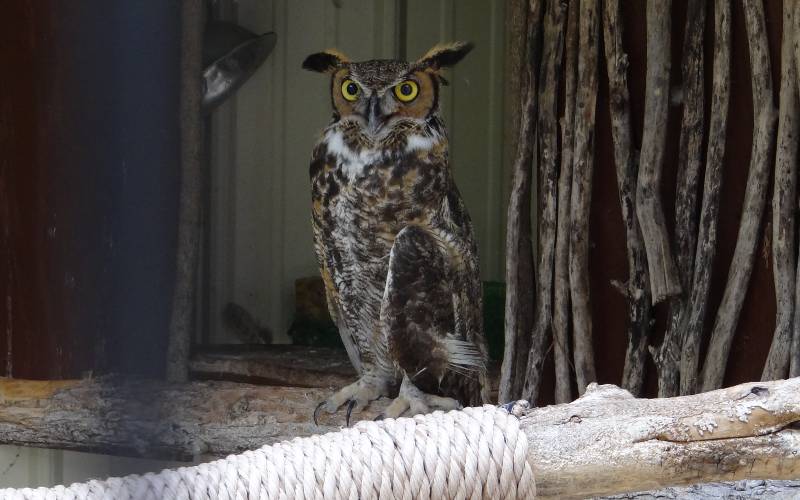 Great horned owl (Bubo virginianus)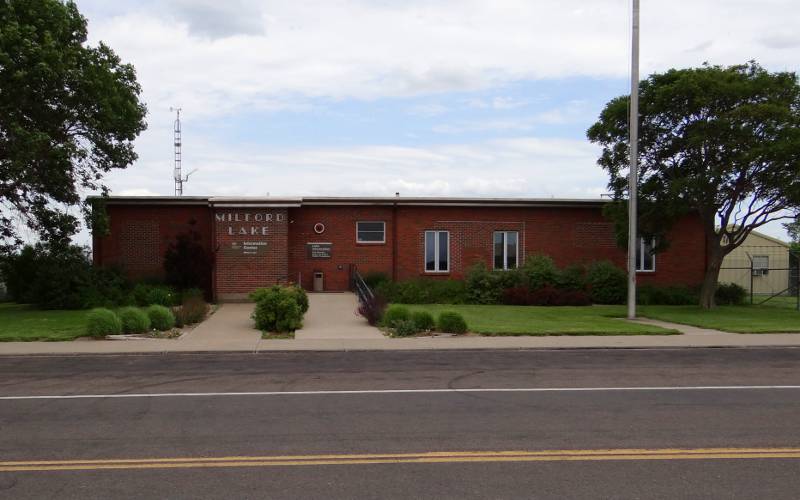 Milford Lake Army Corps of Engineers Visitors Center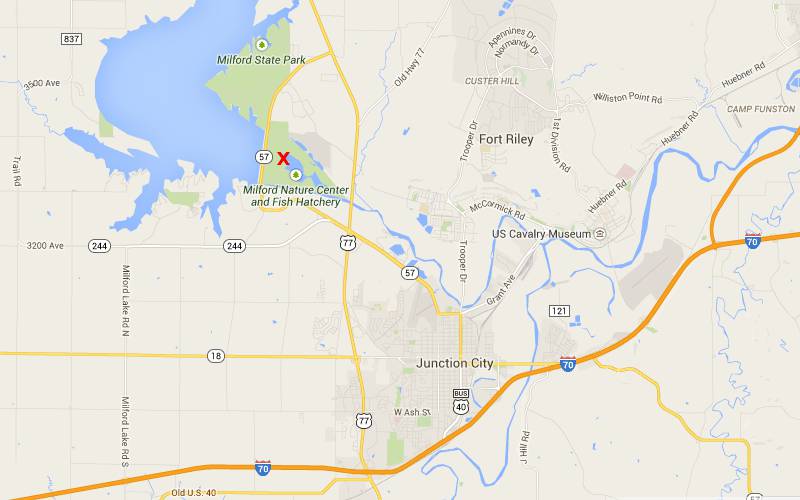 Milford Nature Center Map
copyright 2013-2023 by Keith Stokes