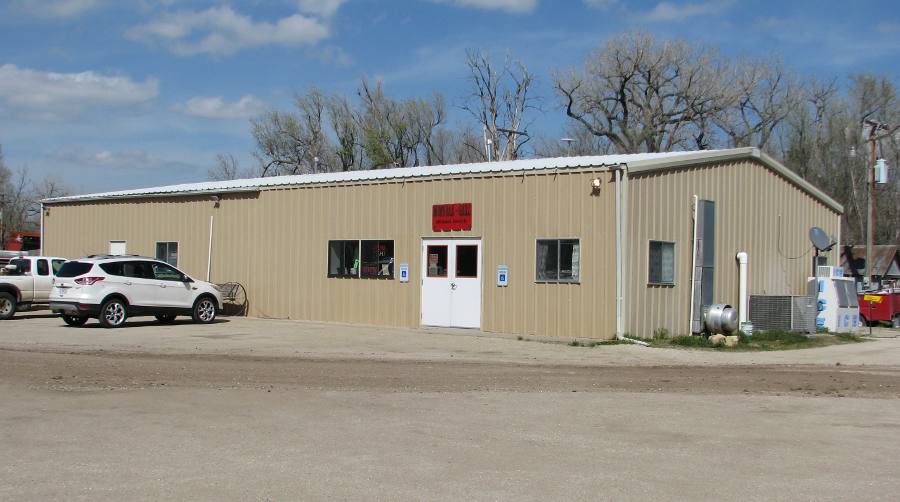 Mom's Bar and Grill - Seward, Kansas
The chicken fried steak sandwich at Mom's Bar and Grill in Seward, Kansas is one of the best sandwiches I have ever had. The delicious, tender, hand breaded steak is served on toast with mayonnaise, onions and anything else which you request. Or have a chicken fried steak dinner.
Mom's Bar and Grill is on an unpaved street and has a dirt parking lot. None of the streets in Seward are paved. From the outside the restaurant looks like a metal shed and there is a poured cement floor. But the people are friendly, the food is good and it is a long drive to the next restaurant. Mom's is the kind of place where everyone knows everyone else and there are conversations across the dining room.
The bar at this bar and grill is in a separate large room to the side. I haven't seen alcohol served on the restaurant side, but you can get the kind of pop which you want. They serve multiple brands in 20 ounce bottles.
Mom's is reasonable. Dinners including salad, potato, Texas toast, vegetable and coffee or tea range from $11.95 to $27.95 (steak & shrimp). Half servings are available.
But save room for pie ($4). Many (but not all) of the pies are made in house. I love the way the menu says they have pie "Only When Available." Sadly there was non available on my last visit.
You may want to buy a "Where the Hell is Seward Kansas" T-shirt.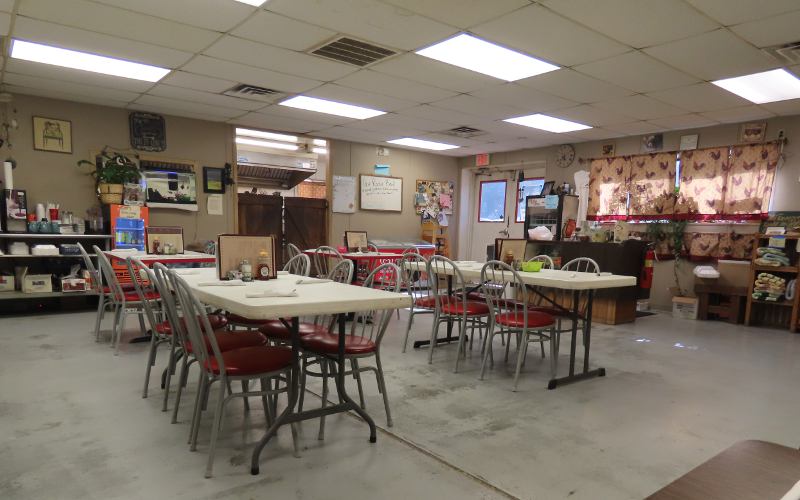 Dining room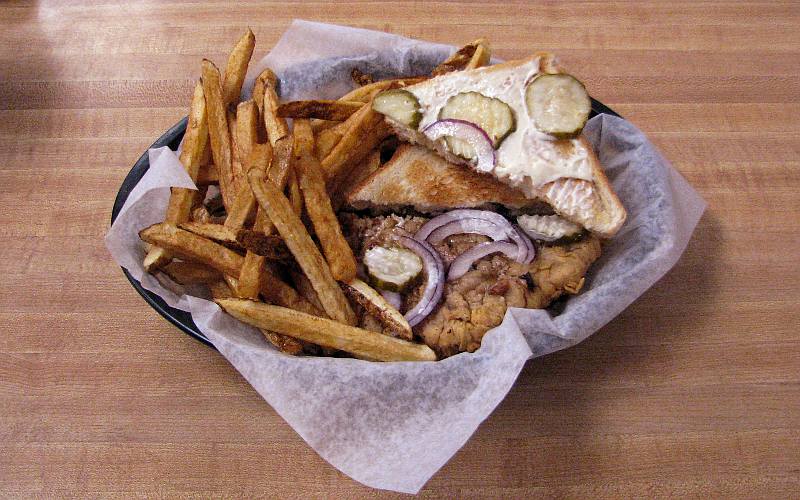 Chicken fried steak sandwich on toast with home fries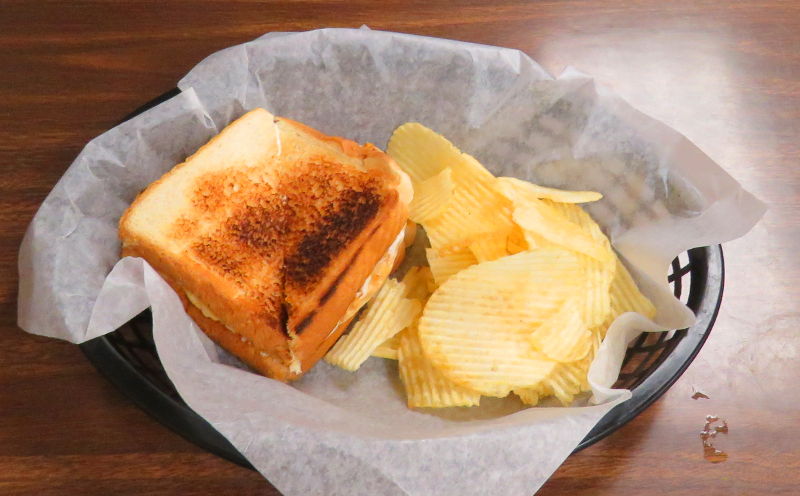 Grilled chicken sandwich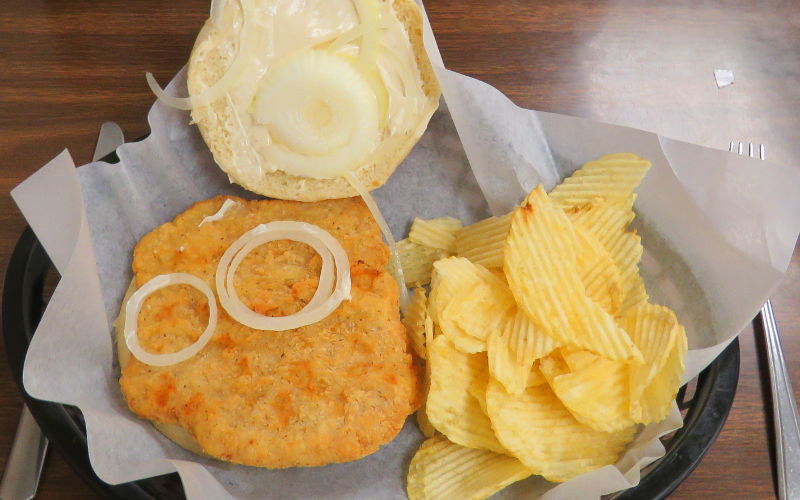 Pork tenderloin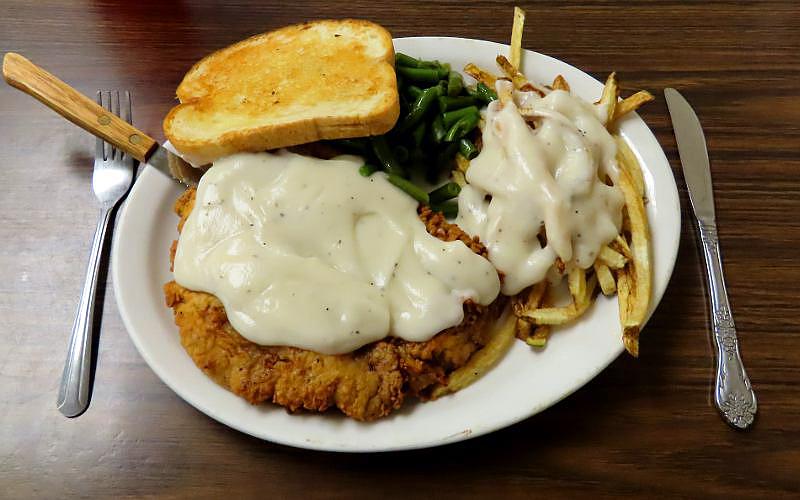 Chicken fried steak dinner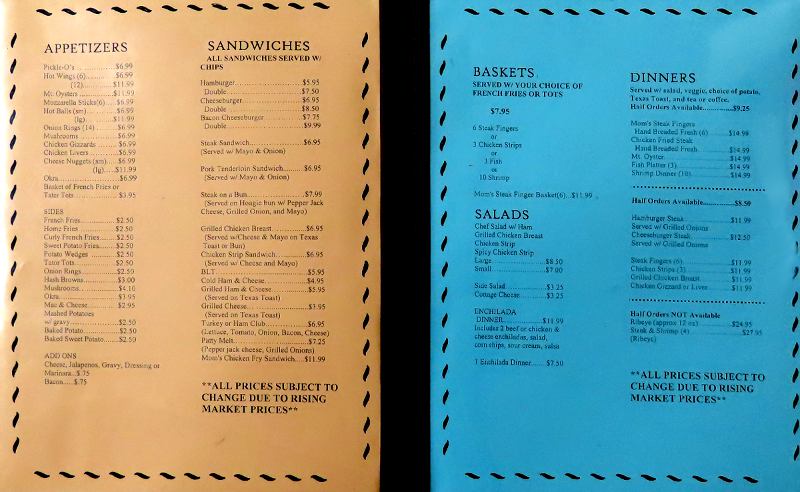 Mom's Bar and Grill menu from August 2023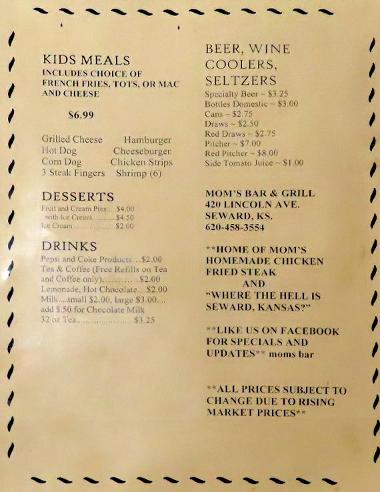 Kids Menu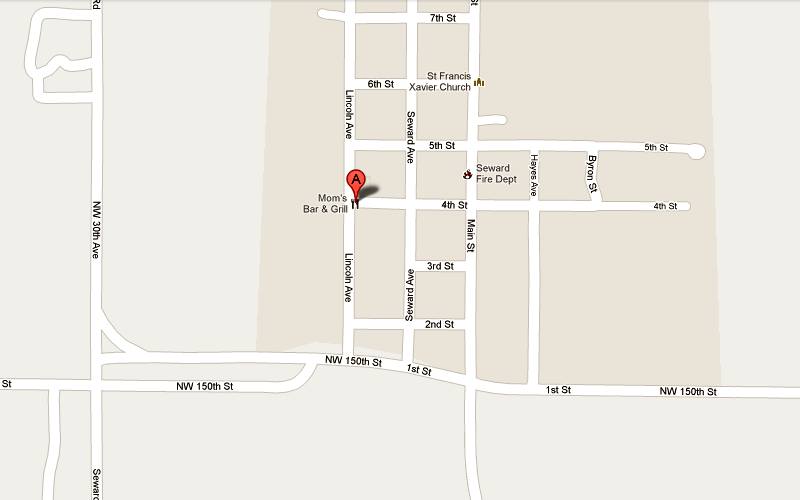 Mom's Bar and Grill map
Unique Kansas Restaurants
Kansas Attractions Kansas Travel & Tourism Home
LAS 3/13 copyright 2006-2023 by Keith Stokes