Nature Reach
On Campus Tours
Pittsburg State University Biology Department Natural History Department

328 Heckert-Wells Hall
Pittsburg State University
1701 South Broadway
Pittsburg, Kansas 66762

Open to groups by appointment $3/person
Nature Reach On Campus Tour Map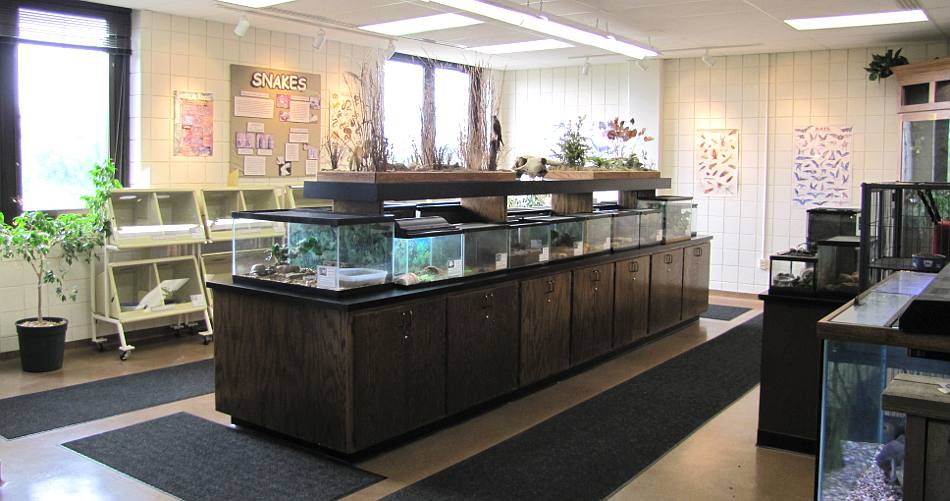 Nature Reach is an outreach program of Pittsburg State University's Biology Department and is part of the Department's Life Science Education Program. Nature Reach offers interactive small group programs both on the Pittsburg State campus and in schools. The campus location has a collection of wild animals which exceeds the size of most nature centers. Although there are many reptiles and amphibians, there are also fish, ferrets and a talkative Catalina macaw.
In addition to the private exhibit shown above, there are several natural history exhibits on display in the hallways of Heckert-Wells Hall. They include a display about raptors, several cases of Kansas fossils, and aquariums.
Nature Reach also has a Natural History Reserve which is located several miles southwest of Pittsburg, Kansas. There are 79 acres of partially reclaimed mine land and the Natural History Reserve Laboratory & Raptor Care Facility with its owls, hawks, vulture and crow. The reserve also hosts summer camps for children.
Nature Reach programs or tours can be scheduled in conjunction with Planetarium or Chemistry programs at Pittsburg State University.


Mosasaur (Platecarpus coryphaeus) displayed in the hallway of Heckert-Wells Hall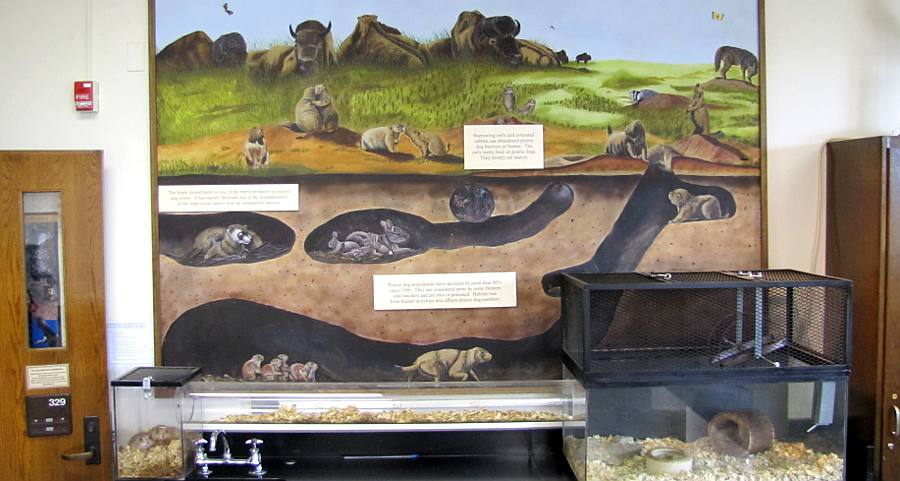 Prairie Dog Colony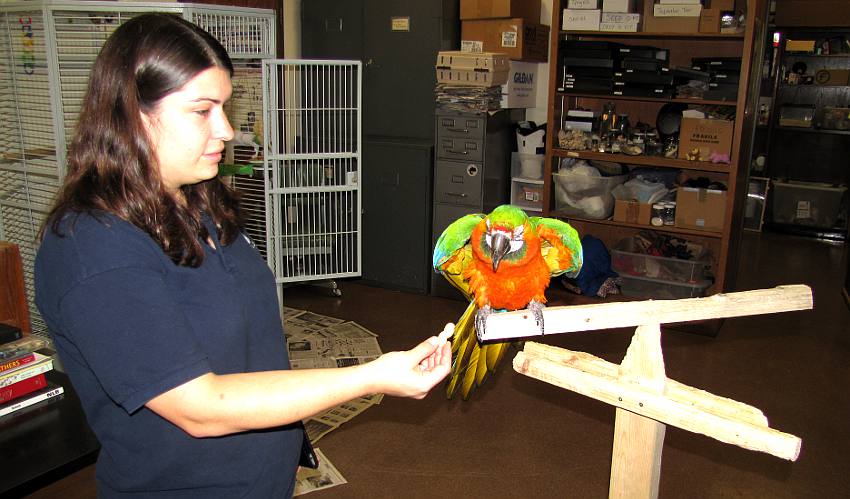 Nature Reach Program coordinator, Delia Lister and Charlie the Catalina macaw (a hybrid that has two different species as parents)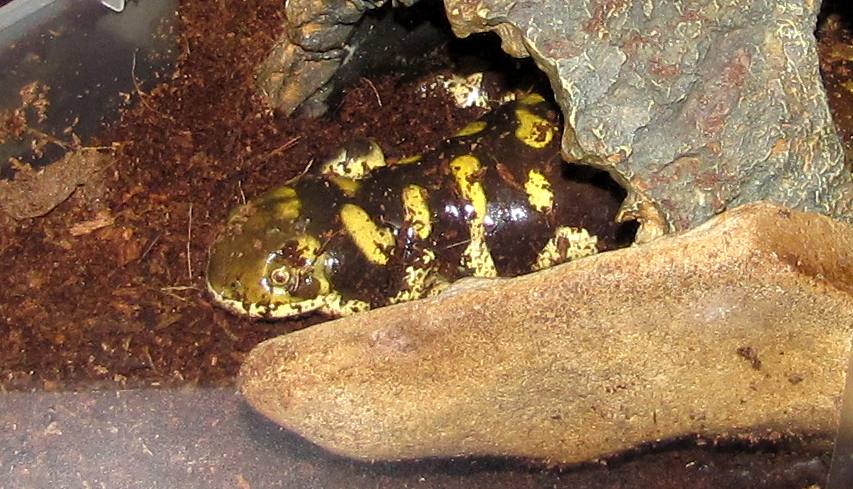 The Tiger Salamander (Ambystoma tigrinum) is located through out Kansas, but very hard to find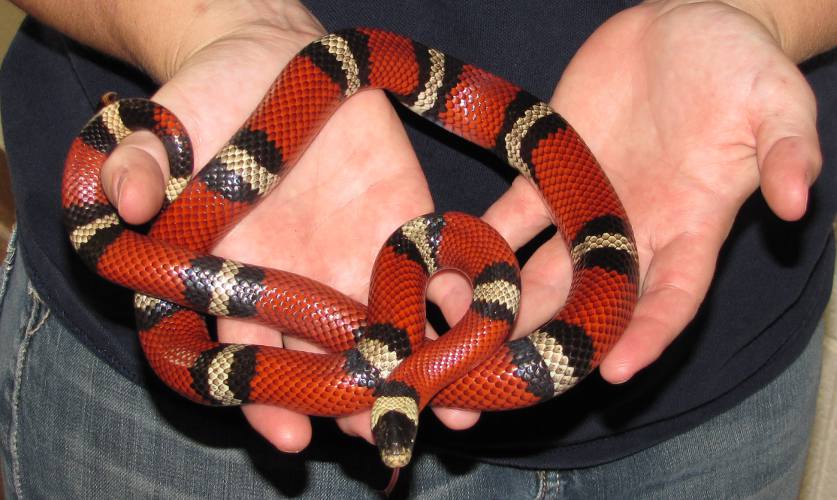 The Scarlet Kingsnake (Lampropeltis triangulum elapsoides) mimics the colors of the poisonous coral snake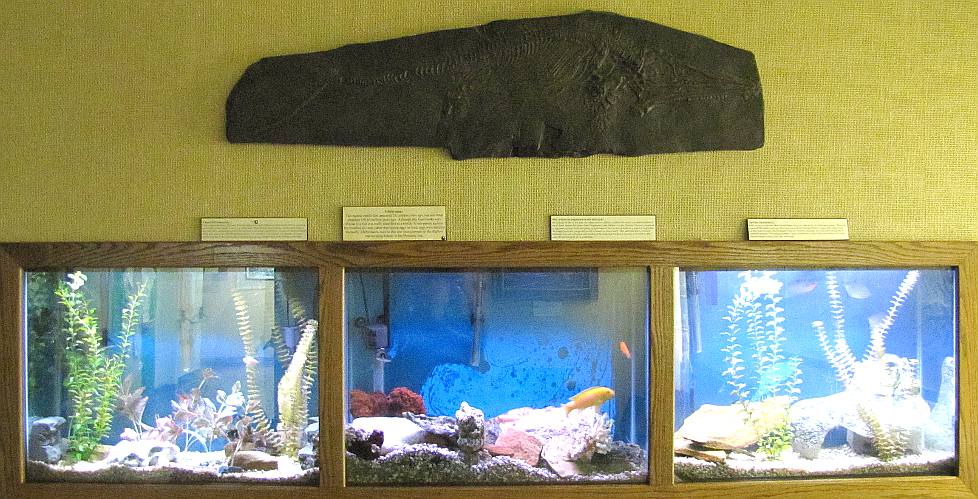 Another display in the hallway includes three aquariums with tropical fish beneath the fossil remains of an Ichthyosaur (Reptilia: Ichthyosauria)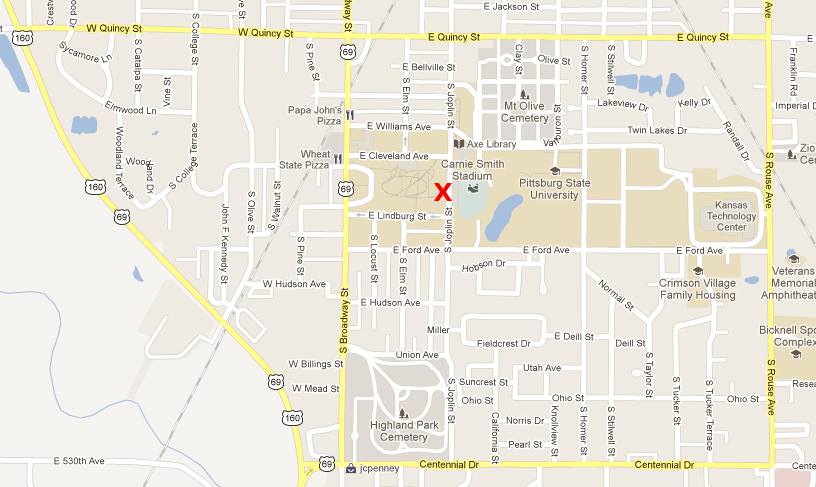 Nature Reach On Campus Tour Map
copyright 2011-2018 by Keith Stokes