Neewollah

Independence, Kansas
(877) 633-9655

All 2020 events, with the exception of the
Queen Neelah LXXIX pageant & the Medallion Hunt
are cancelled due to COVID19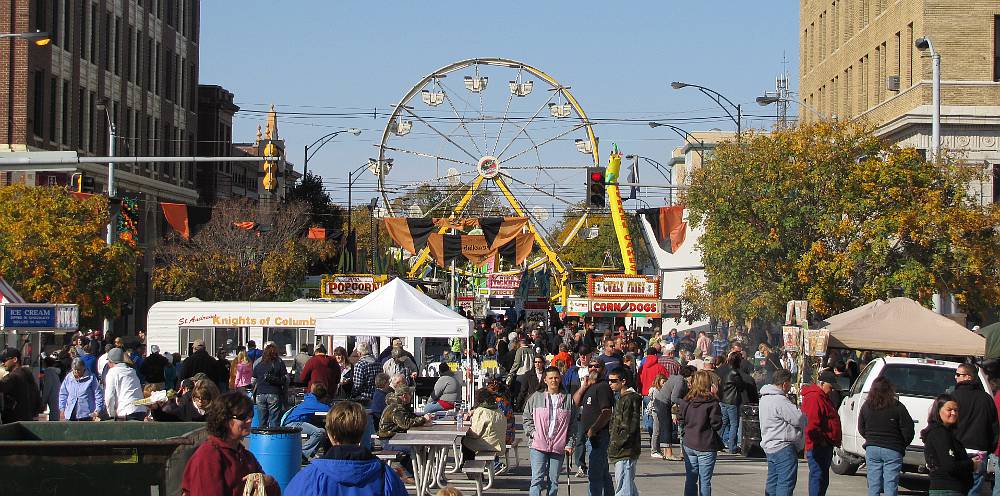 Neewollah - Independence, Kansas
Due to the evolving Covid-19 health crisis, the Neewollah Board has reached the difficult decision to cancel all Neewollah events with the exception of the Queen Neelah LXXIX pageant and the Medallion Hunt. Current plans for this year do include a scaled-back Neewollah Headquarters storefront where festival-goers will find yearly buttons, program books, clothing and some standard Neewollah merchandise.
Neewollah (which is Halloween spelled backwards) began in Independence, Kansas in 1919 to provide positive activities for young people in place of Halloween pranks. Today Neewollah is an 9 day celebration which includes 3 parades, a chili cook off, a musical & queen's pageant, carnival, concerts, arts and crafts show, Great Pumpkin contest and more. The most interesting activities (to me) are Saturday's Grand Parade and the marching band competition. The theme of the festival for 2019 is "I'm A Believer."
The Neewollah Grand Parade is on the final weekend of the event. People start setting their chairs along the parade route hours in advance and by the start of the parade the crowd along the route is 5 deep. The parade runs nearly 2 hours. Since there is also a band competition in the afternoon, marching bands from 3 states participate. The only thing which could make the parade better is more use of the Halloween theme.
20 of the 26 bands in the 2011 Grand Parade participated in the Marching Band Festival and it ran most of the afternoon at the Independence Community College and high school football field. The 2019 Neewollah Grand Parade and Marching Band Festival take place 5 days before Halloween - Saturday, October 26.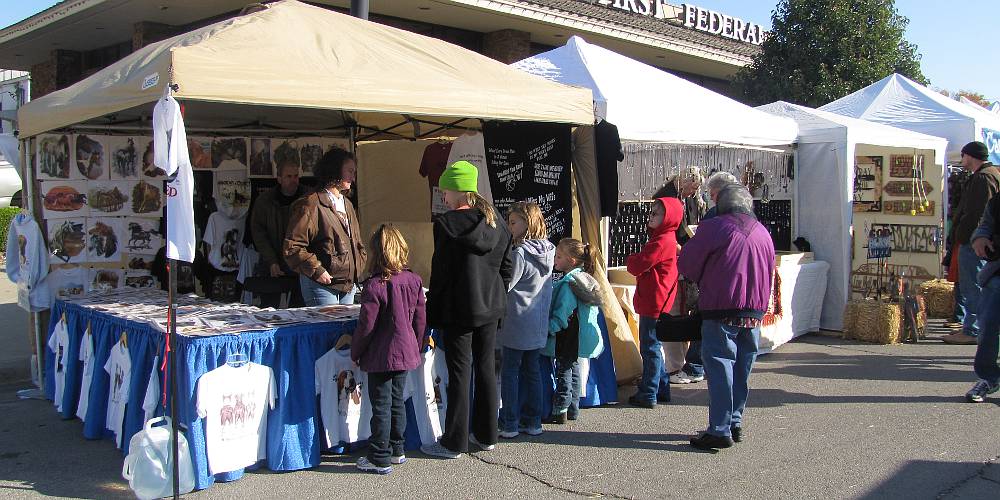 Neewollah has 30 - 35 arts and crafts booths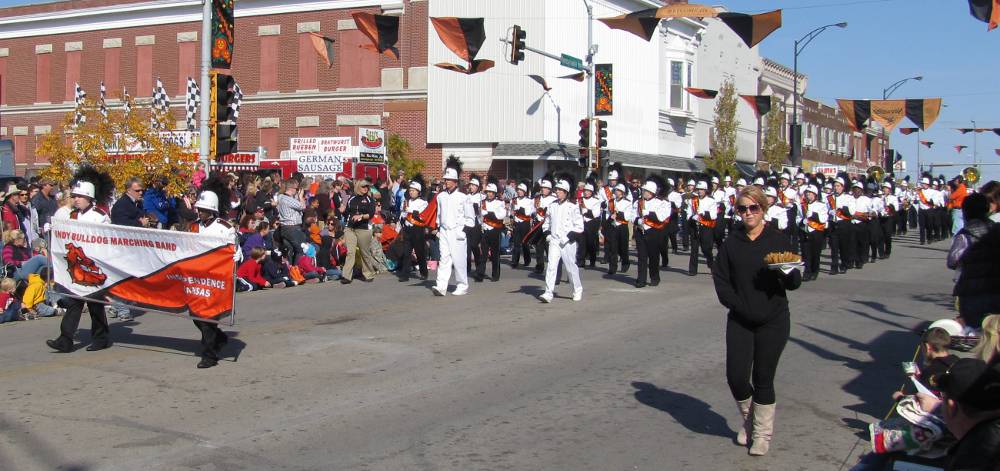 The Indy Bulldog Marching Band leads off the Neewollah Grand Parade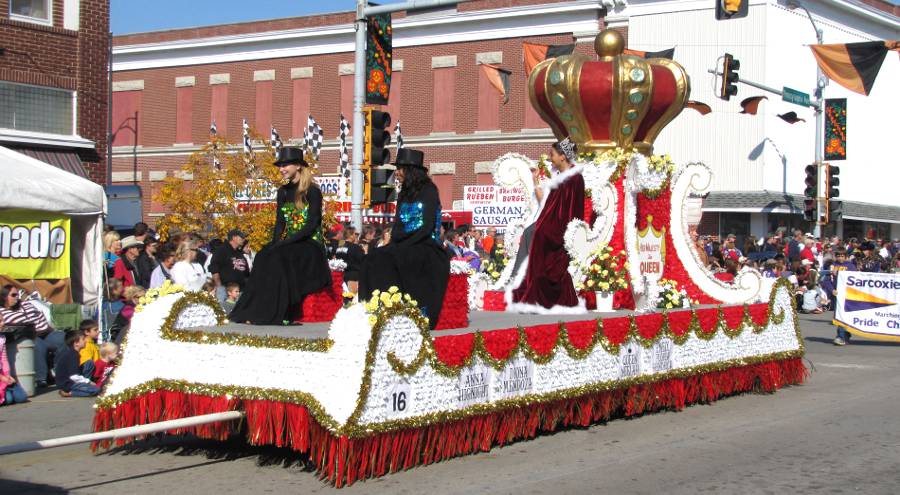 Her Majesty Queen Neelah 2011, Emely Flores Hendrick and her Court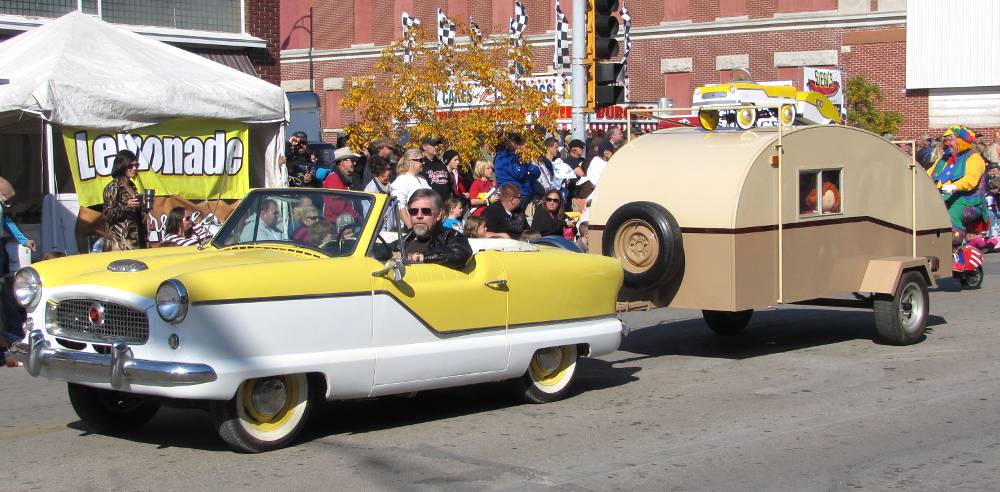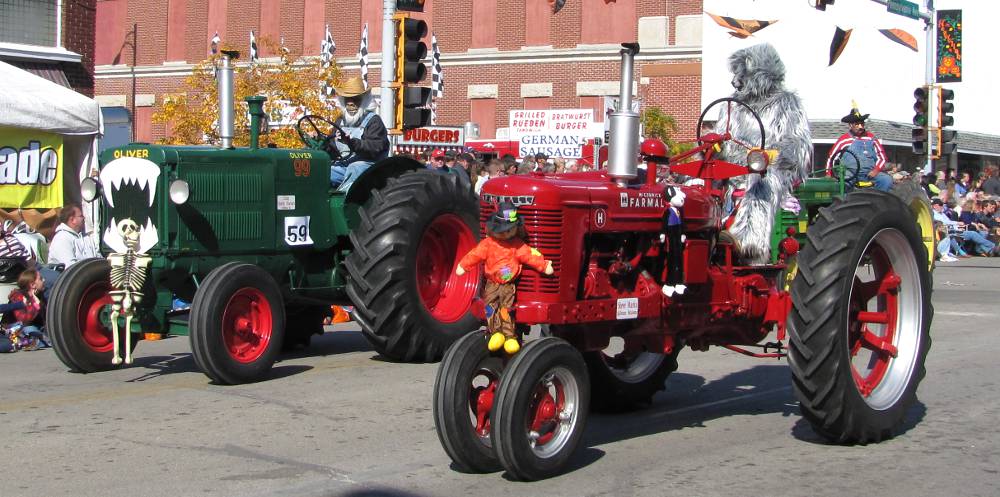 Oliver and McCormick tractors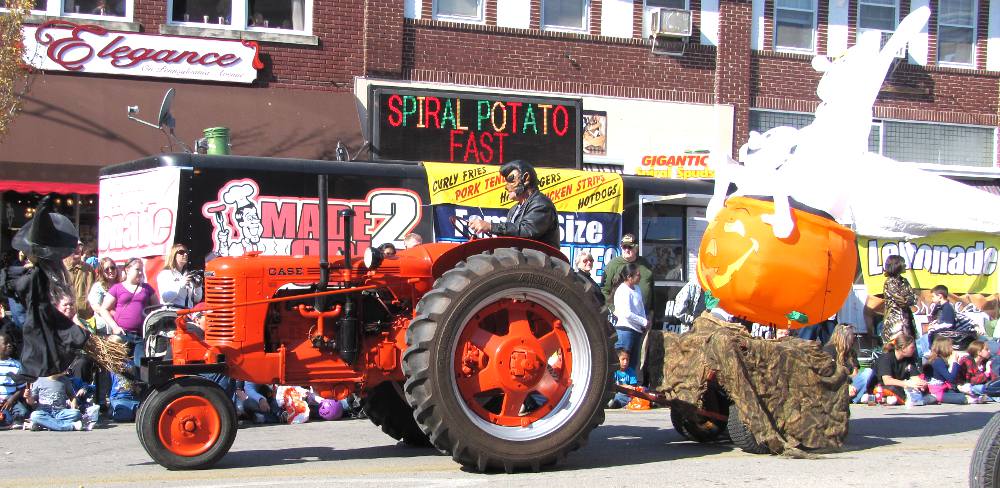 Case tractor and Halloween inflatable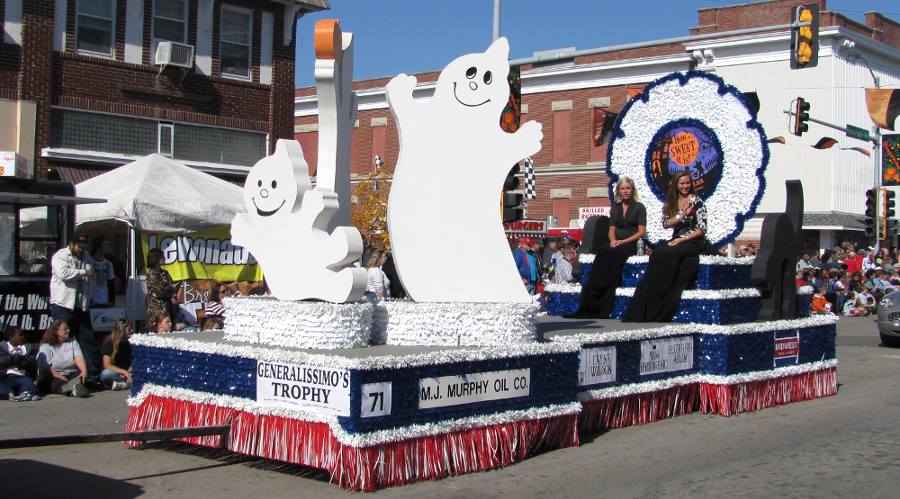 Winner of the Generalissmo's Trophy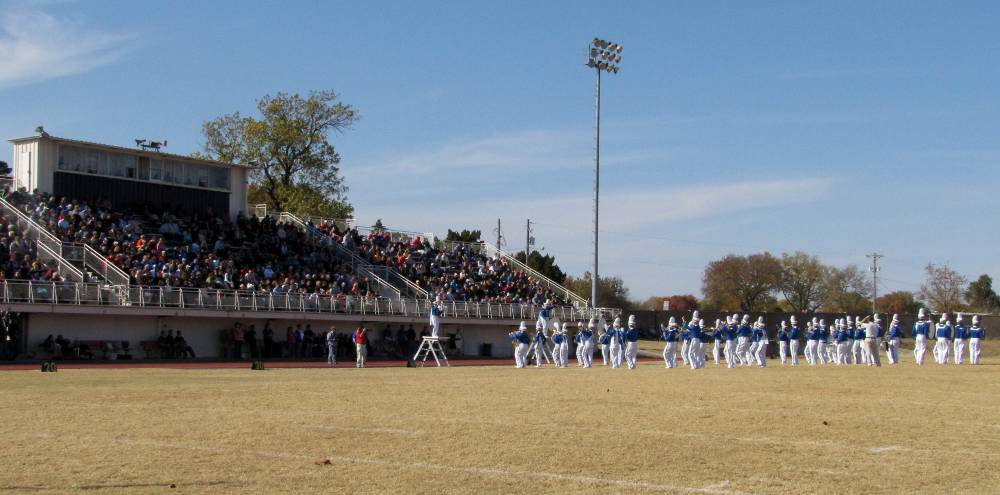 Neodesha Bluestreak Marching Band performing at the Marching Band Festival
Neewollah web site
Kansas Attractions Kansas Travel & Tourism Home
copyright 2011-2020 by Keith Stokes