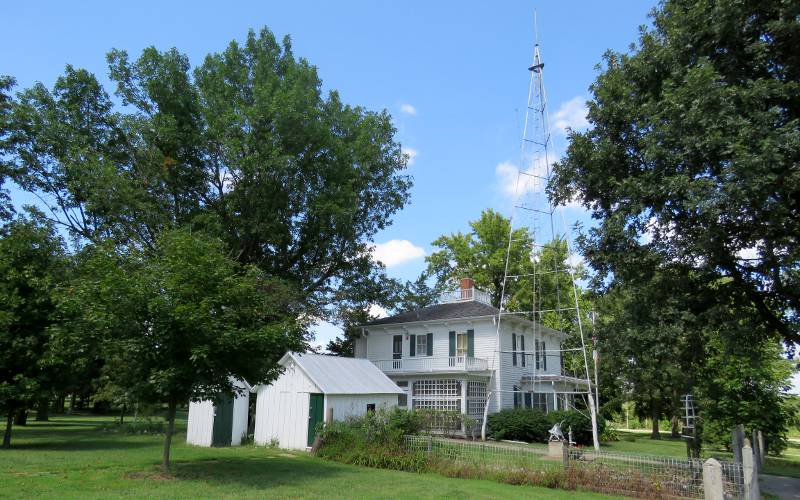 Marshal Ensor farm house and amateur radio station,
The Marshall Ensor Park and Museum in Olathe, Kansas is a seasonal museum devoted to the teacher, craftsman and amateur radio operator, Marshal Ensor. Marshall taught industrial arts in Olathe from 1915 to 1965, except for World War II. The seasonal museum occupies the Ensor family farm buildings and 8 acres of the former farm.
The 1890 farm home is filled with Ensor family furnishings (including many pieces of furniture built by Marshal Ensor) and the radio equipment which he operated under license W9BSP. Marshall's sister, Loretta also earned a ham license and became W9UA. Loretta Ensor was trustee for the first high school radio station in Kansas, where Olathe students could learn to become amateur radio operators. Late in their lives, Marshall and Loretta began setting up exhibits in the home and peg barn and when Loretta died in 1991, she left the Ensor farm to become a museum and park.
Tours of the main house at Marshall Ensor Park & Museum take from 20 minutes to more than hour depending on the background of the docent leading your tour. There are more displays in the peg barn and during our most recent visit to the museum in 2015, the complete tour took about 2 hours.
Each June, the Santa Fe Trails Amateur Radio Club (SFTARC) of Olathe, Kansas, conducts a Field Day with practice and competition using the Ensor Farmhouse and Park. In 2007 members of SFTARC replaced the Daughters of the American Revolution (DAR) as the docents at Ensor Park and Museum.
Ensor Farm Site is both a National Historic Site and on the Register of Historic Kansas Places.
Groups of 10 or more may tour the Marshall Ensor Museum by advance appointment. It may be hard to reach someone by telephone, but you may write the Marshall Ensor Memorial Organization at 18995 W. 183rd Street, Olathe, Kansas 66062.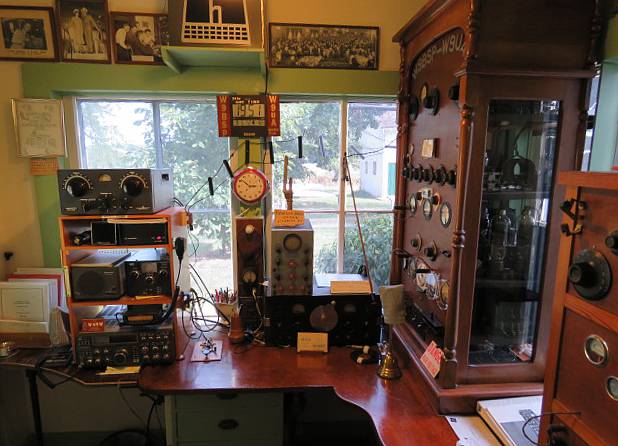 Amateur radio station W9BSP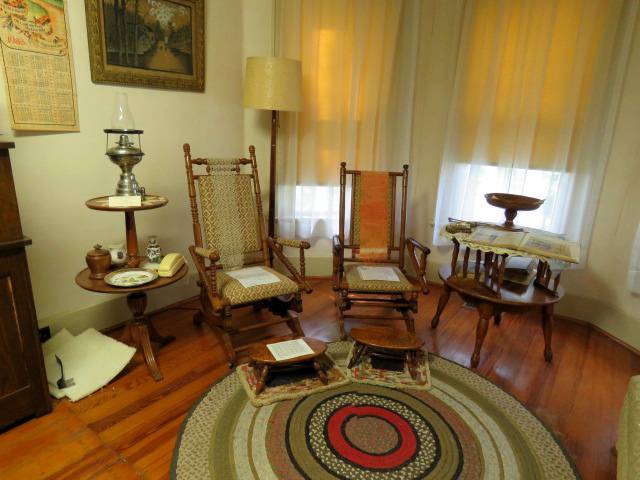 Furniture built by Marshall Ensor's students. One of Ensor's student's rocking chairs was given to
President John F. Kennedy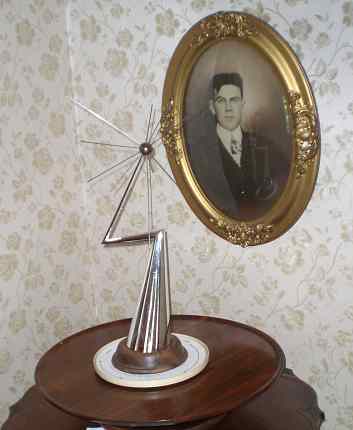 Paley Award presented to Marshall Ensor by the President of CBS
in 1941 for service to amateur radio. Ensor was the third
and last winner of the William H. Paley Award.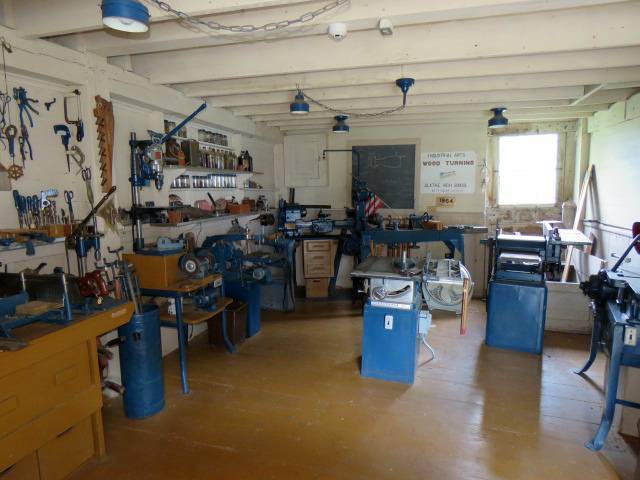 Indutrial arts tool display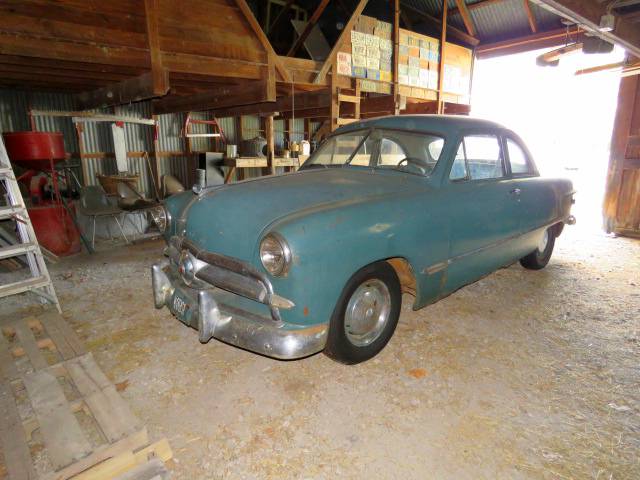 Marshall Ensor's 1949 Ford Classic still runs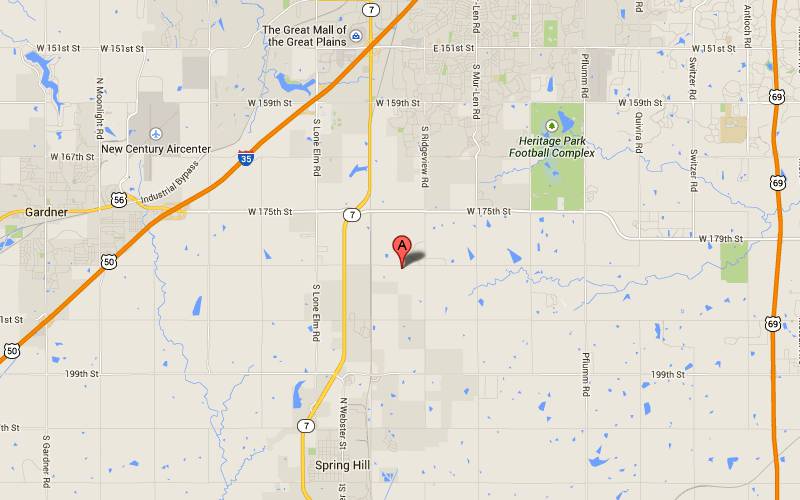 Ensor Park and Museum Map
Marra Museum of Deaf HistoryMahaffie Stagecoach Stop
Kansas Attractions Kansas Travel & Tourism Home
copyright 2006-2023 by Keith Stokes