Freddy T's Bar and Grill - Olathe, Kansas
Archive Page Only: Freddy T's closed March 8, 2015.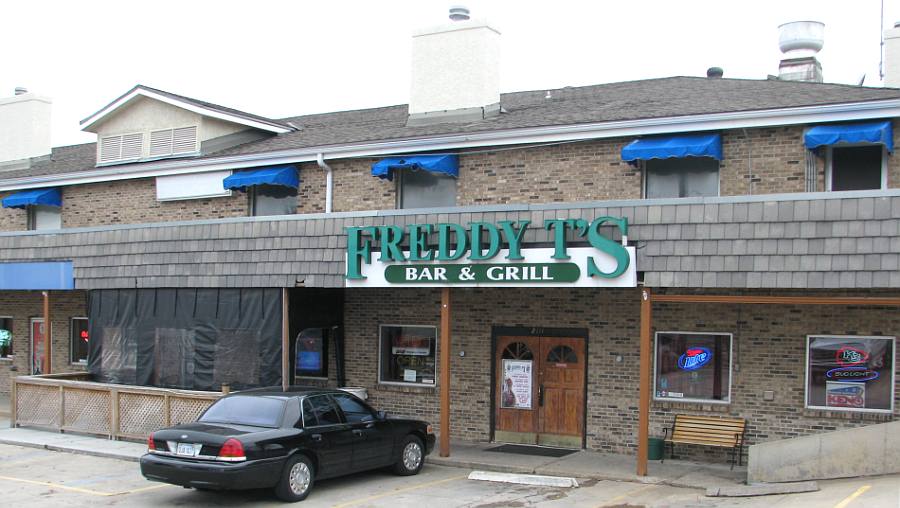 Freddy T's Restaurant and Sports Bar in Olathe, Kansas is a classic neighborhood bar & grill with surprisingly good food at reasonable prices. The large bar has many tables, TV and games scattered across three rooms.
The food at Freddy T's is good enough for people living or working nearby to become regulars. Since Olathe (and more recently Kansas) has gone none smoking, the only complaint I had about Freddy T's has gone away.
Freddy T's has the usual items: burgers, Buffalo chicken wings, pork tenderloin, etc., but also other good less expected items such as a variety of tasty wraps and salads. Unfortunately, that selection has significantly dropped with the last change in menu. Prices went up about 15% as well.
Most sandwiches and wraps cost $7.99-9.49 including the choice of several sides.
The burgers are very good. The pork tenderloin is tough and a little less impressive. My favorite side dish is the homemade French fries.
Freddy T's serves Pepsi products.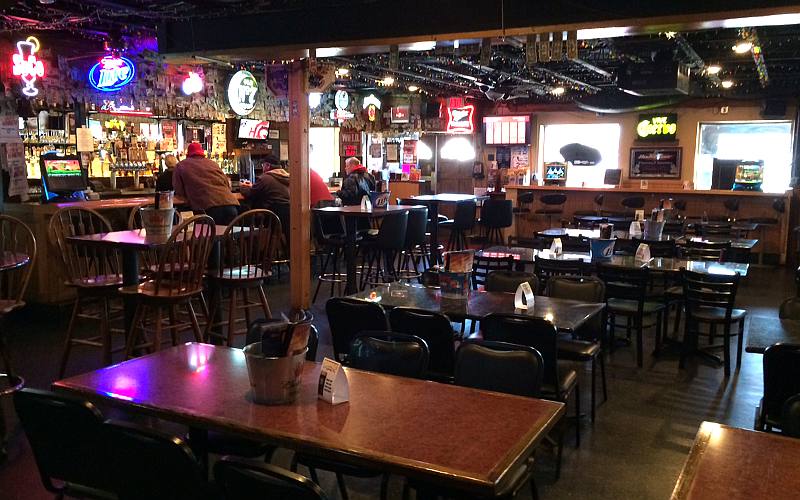 Freddy T's dining room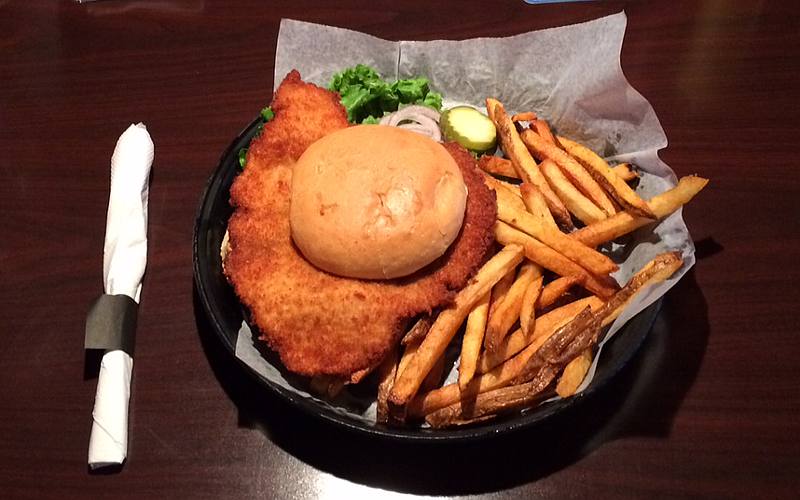 Pork tenderloin with one side ($9.49)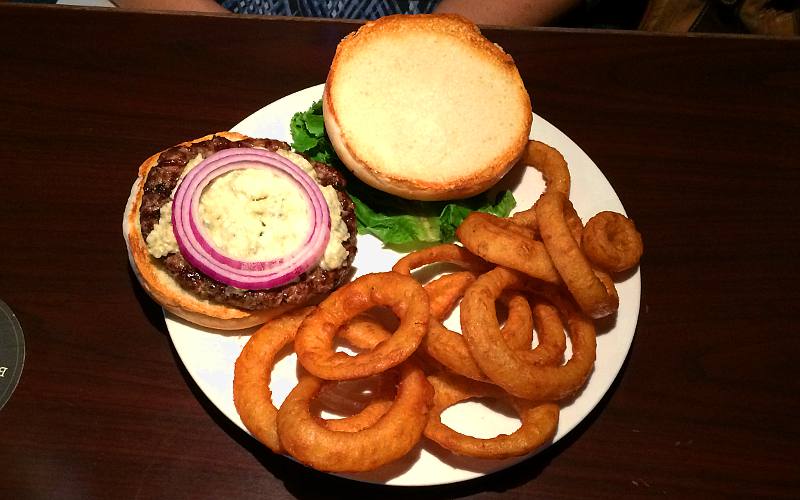 True Bleu Burger with onion rings ($9.99)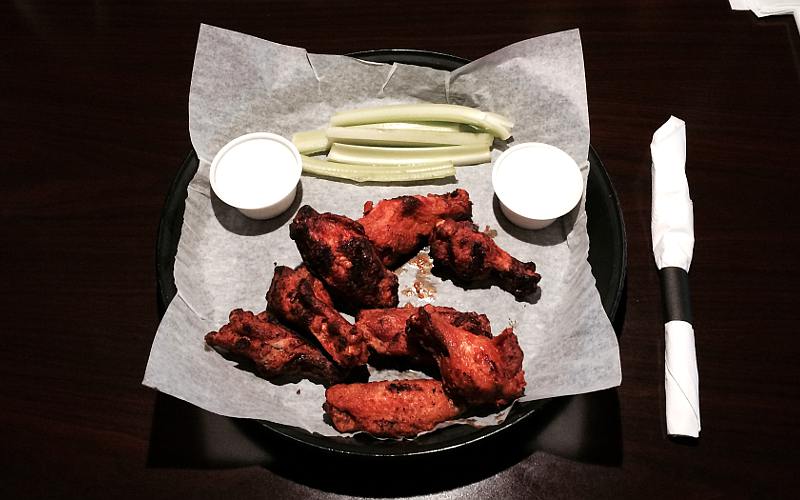 Freddy T's offers several flavors of chicken wings - 8 for $7.99 plain or Buffalo, $8.99 char broiled, $9.49 double dipped

Freddy T's menu from October 2014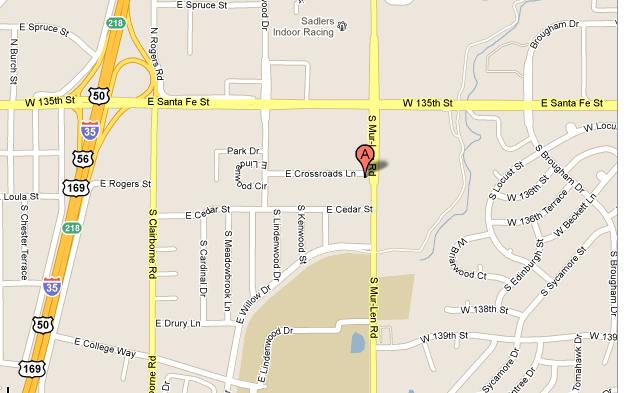 Map to Freddy T's Bar & Grill
Olathe Restaurants & Attractions
Kansas Restaurants Kansas Travel & Tourism Home
copyright 2009-2015 by Keith Stokes