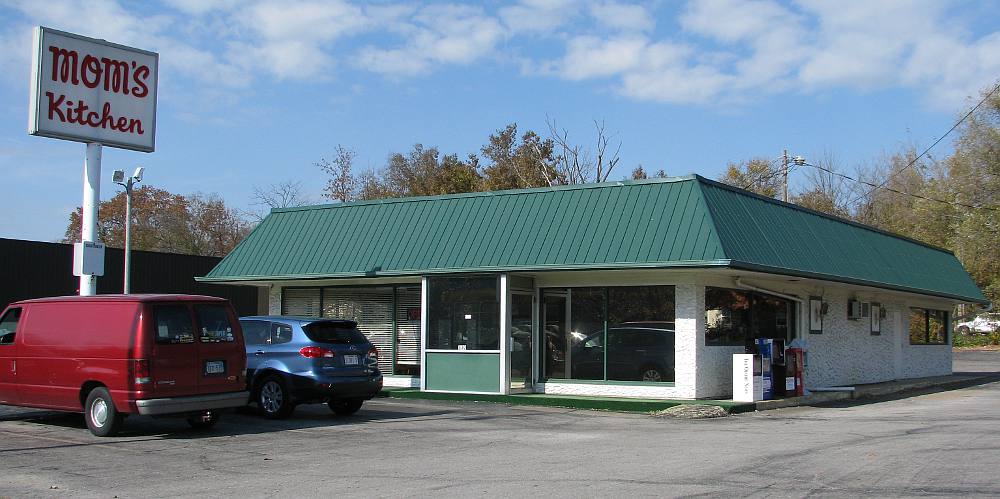 Mom's Kitchen - Olathe, Kansas
Mom's Kitchen in Olathe, Kansas has a large, diner style menu and quick service. The food is consistent and very reasonably priced, more than special. I've never had poor food at Mom's Kitchen, but I have never had a dish that really stood out above other restaurants. The servings are generous and a good value. Mom's has been open for breakfast and lunch until 2PM seven days a week. The restaurant first opened in 1945 and I have been dinning here for over 30 years.
Mom's serves real mashed potatoes, chicken fried steak, and biscuits & gravy. Breakfast is served all day. The most popular items are probably the pork tenderloin and big 10 ounce cheeseburgers. The onion rings are not homemade, but are still better than those at many restaurants, and the serving is 2-3 times larger than most. For only $4.99.
On a more recent visit, I had the patty melt. The server didn't ask how I wanted the burger cooked and it came out cooked medium well. The meat was juicy and tasted great with the two cheeses & grilled onions on top. The French fries were much improved from a year earlier - not fresh cut, but crispy and golden. But since then, I learned that they have house made fried potatoes as a side, which I think are far superior.
There were several new items items (and a few like fried chicken had been removed) on the menu during my most recent visit. I tried the new jalapeno burger, which is a 10 ounce patty topped with white cheddar cheese, jalapeños and jalapeno bacon served on a kaiser bun. The bacon was wonderful, but the burger was cooked well done instead of the medium which I had ordered and was dry. I would like the option of having the jalapeños and onion grilled.
The servers are friendly, but careless. Don't be surprised if one sits down at your table to write down your order. The interior of Mom's Kitchen is quite dark, but most of the seating is at booths that have a light above the table.
Diners who are in wheelchairs would have a hard time using the small rest rooms at Mom's Kitchen.
This long time Olathe, Kansas restaurant is a good value.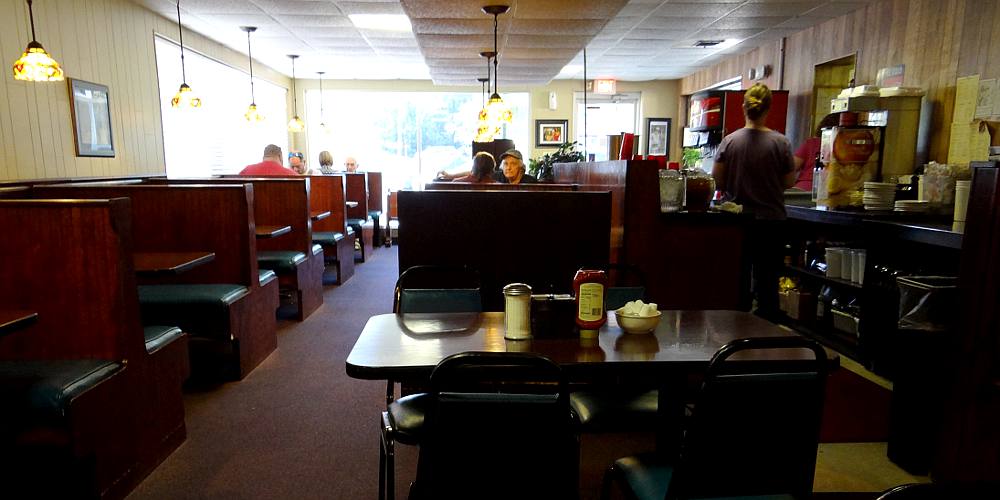 2/3's of Mom's Kitchen dining room

Chicken fried steak and fried potatoes $11.79 with vegetable and roll or garlic toast.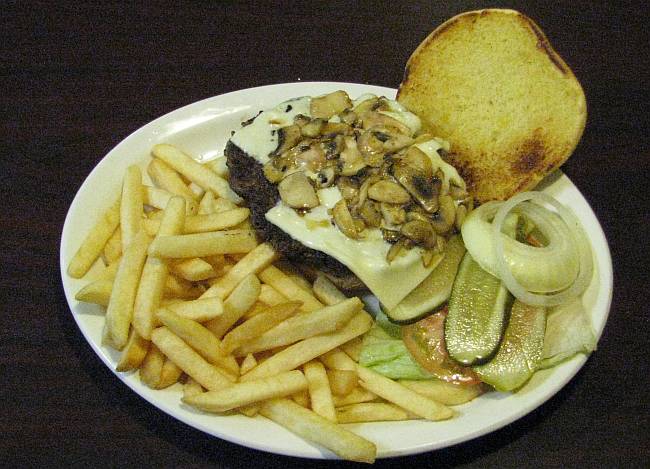 10 ounce mushroom Swiss cheeseburger $10.99 with the choice of several sides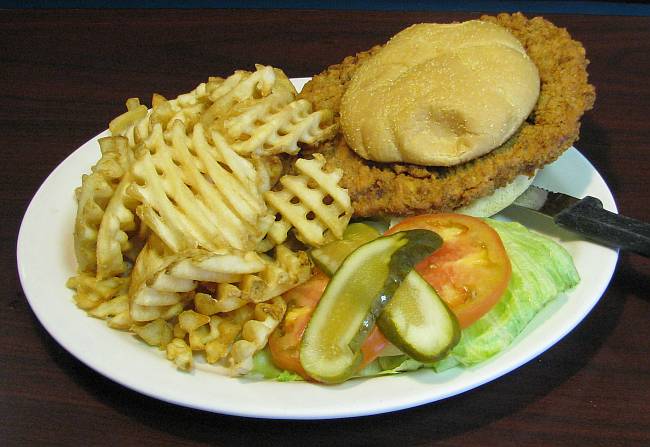 Waffle cut fries and a chicken fried steak sandwich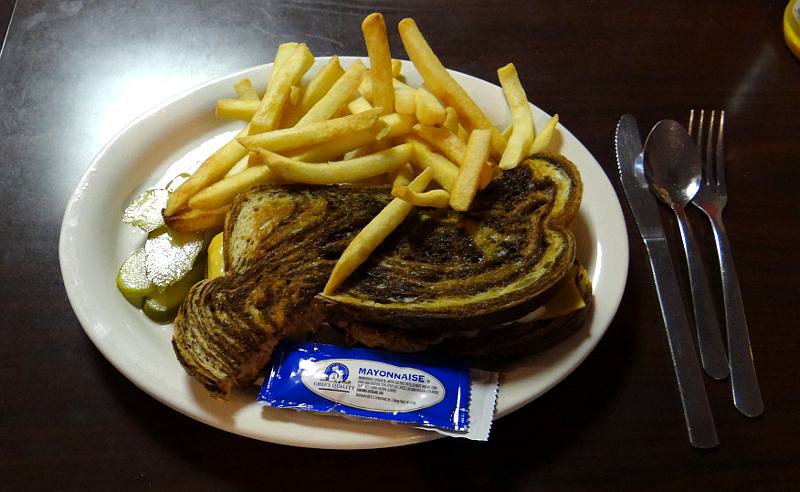 Patty Melt - 10 ounce patty with Swiss & American cheese, and grilled onions on rye, plus choice from six sides $10.99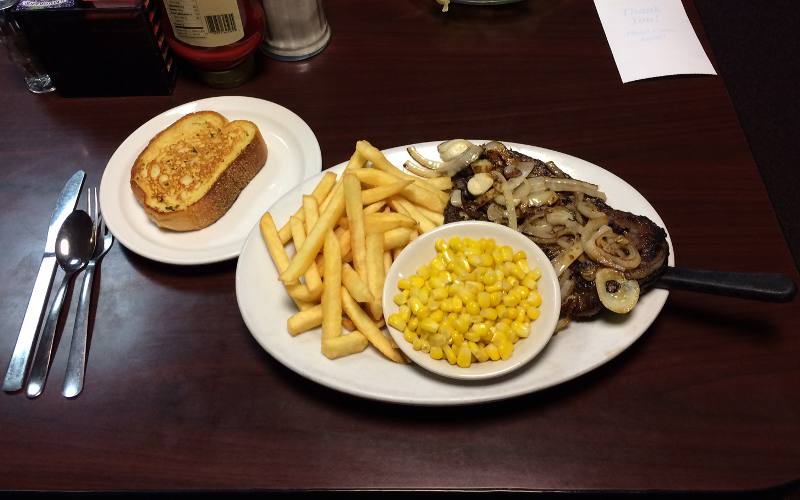 Liver & onions with salad, garlic toast, choice of potatoes & vegetable $10.69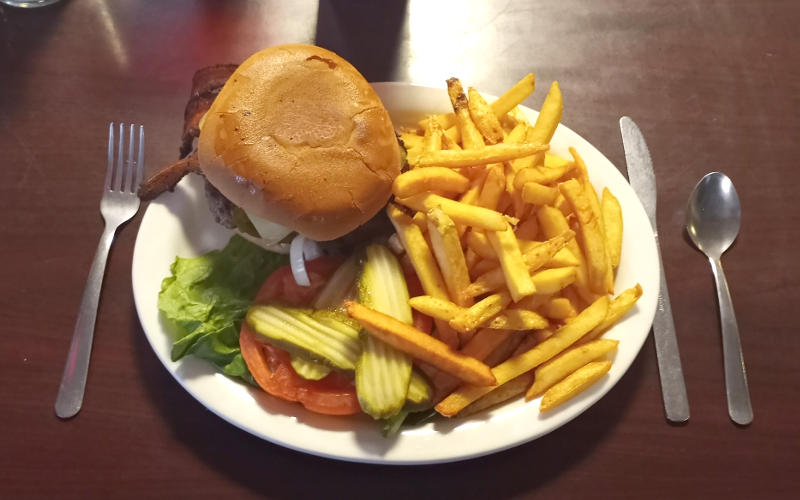 Jalapeno Burger with fries $12.25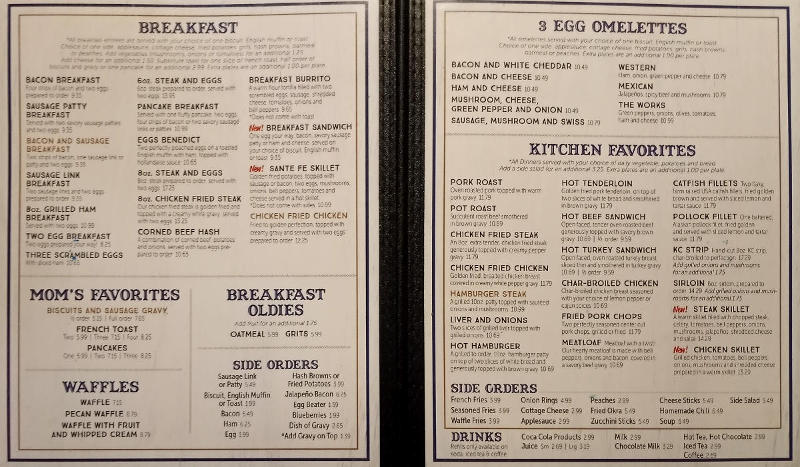 Click on the image for the January 2022 Mom's Kitchen menu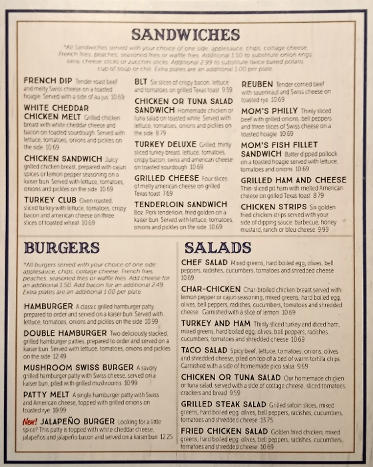 January 2022 Mom's Kitchen dinner menu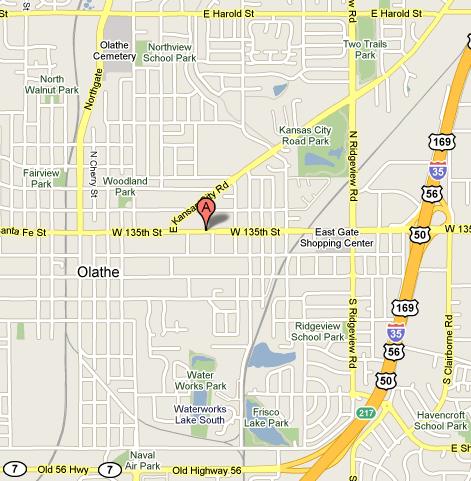 Mom's Kitchen Map
copyright 2008-2022 by Keith Stokes