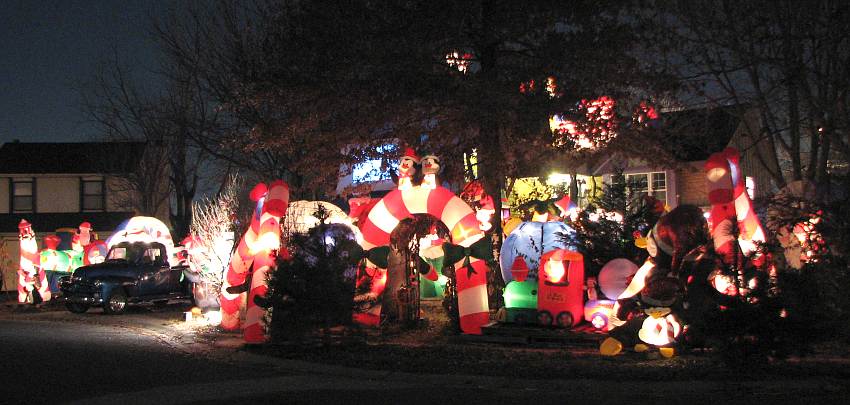 The Craig family Christmas display started off in 2004 with 15 penguins and a few Christmas lights, but has grown to nearly 150 lighted figures which fill most of his yard at Mur-Len Road & Indian Creek Parkway in Olathe, Kansas. In 2007 it took a crew six days to set up the Christmas display. Many of the figures move, some play music, and there are even penguin videos playing on the roof. This is the largest single display in Johnson County, and one of the largest Christmas Displays in metropolitan Kansas City.
This is a Christmas display that you will want to get out of your car and walk through. And I think you will be blown away. Visiting the Penguin Playground is free, though you may leave a contribution to benefit the Leukemia and Lymphoma Society. Through 2012, Paulie's Penguin Playground has raised over $25,555 for the Leukemia Lymphoma Society.
The Craig Penguin Playground is even worth visiting during the daytime, but for full impact, you will want to visit this Christmas display after dark. Don't be surprised if this in the only place where you see snow, The Penguin Playground has its own snow making machine.
Before leaving Olathe, be sure to also visit Christmas Card Lane, an entire subdivision of homes with Christmas decorations and large wooden cards with greetings from each family. Then tour more Kansas City Christmas Displays.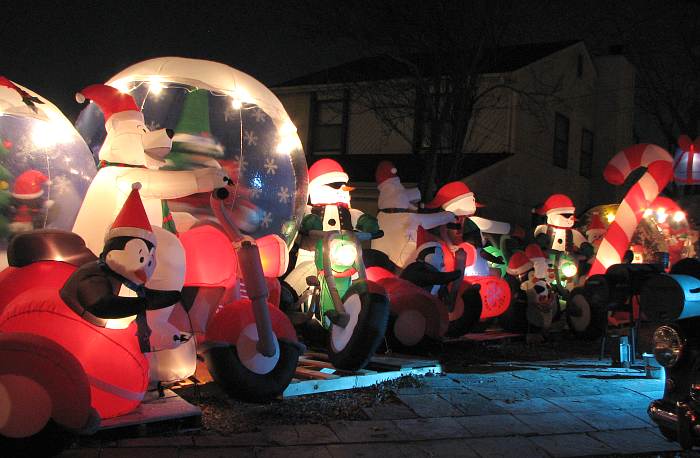 biker penguins were new in 2007.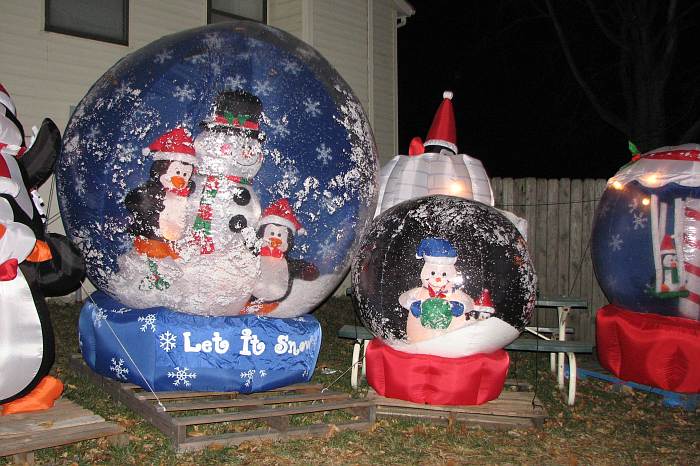 Paulie's Penguin Playground has many animated snow globes.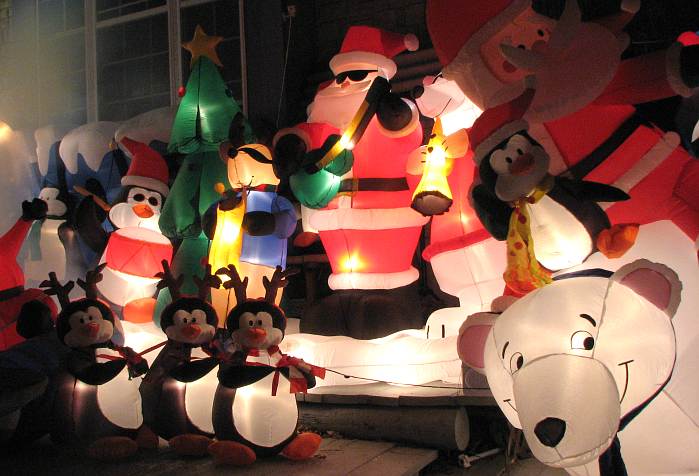 The lights in Santa's Jazz Band change with the music.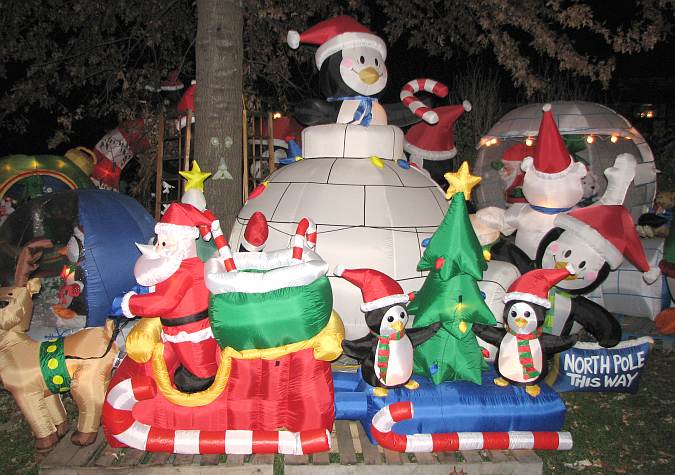 Santa Claus leaving the North Pole on Christmas Eve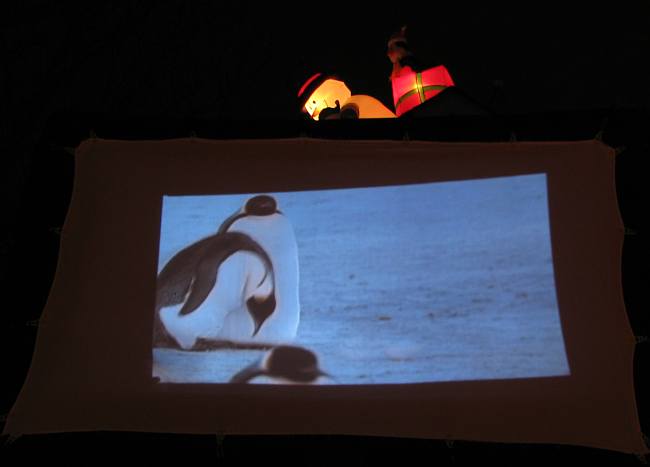 Penguin video playing on the roof.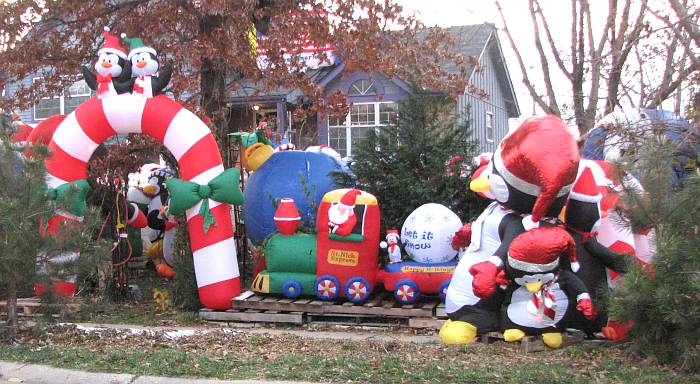 Paulie's Penguin Playground Christmas display is cool both day and night.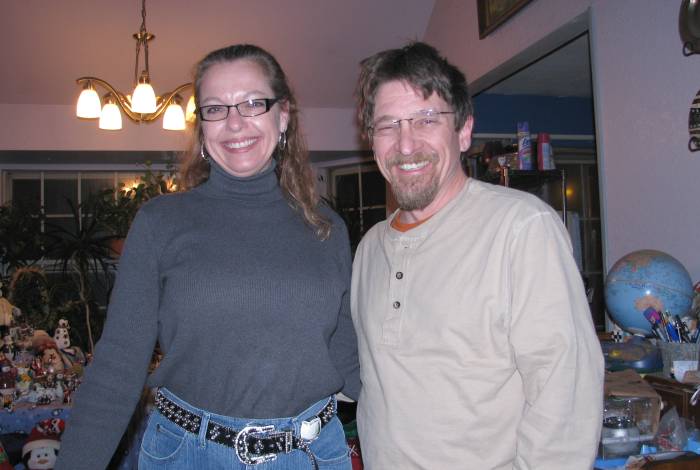 Cindy and Paul Craig have the entertainment business We Play With People.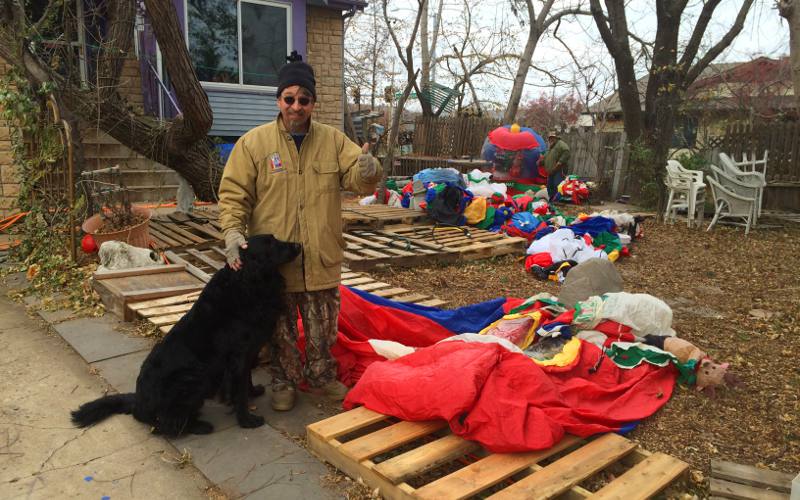 Setting up for 2014 (Russell Little is setting up in the background)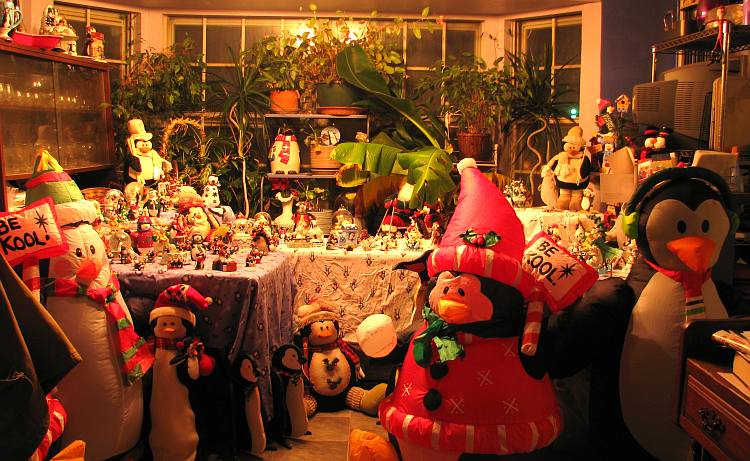 If the front door is standing open, be sure to look in and see some of the many penguins inside the Craig's home.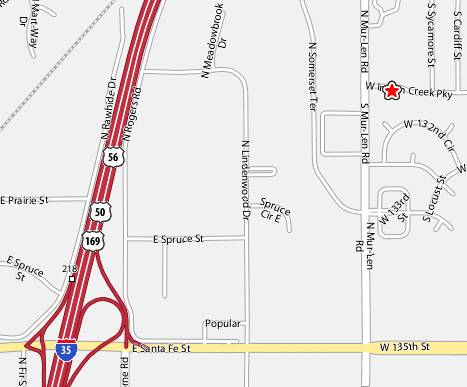 Olathe Christmas Penguin Playground Map
Christmas Card Lane Johnson County Christmas Display Tour
Kansas Attractions Kansas Travel & Tourism Home
copyright 2007-2020 by Keith Stokes