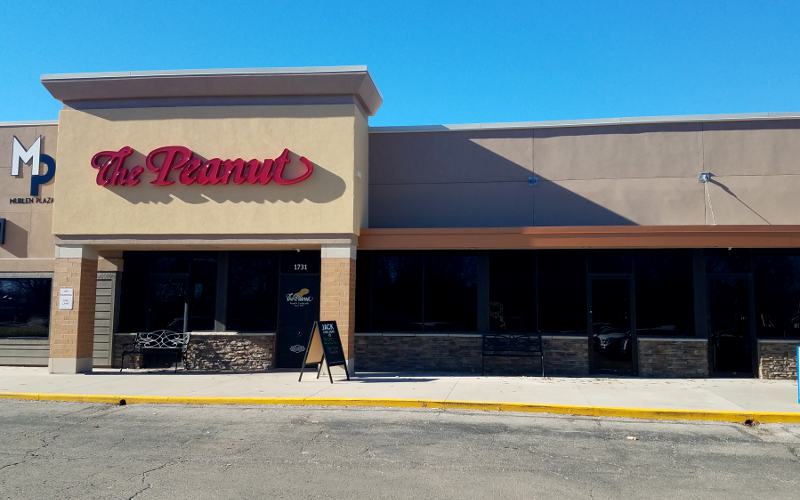 The Peanut Olathe - Olathe, Kansas
This is a first look at the anxiously awaited, The Peanut, in Olathe, Kansas.
The Peanut Olathe, is the 8th location for this Kansas City bar & grill chain, which started as a speakeasy in Kansas City, Missouri in 1933. The Peanut has a fairly short menu with burgers, seven salads, chili, burgers, a variety of sandwiches and Buffalo chicken wings.
The Peanut specializes in bacon, lettuce & tomato sandwiches and wings. The BLTs are available in single & triple, plus extras such as more bacon, fried egg and sliced avocado. My only complaint with the sandwiches is that while they come with chips, coleslaw, pasta salad or potato salad, you cannot substitute French fries.
The Buffalo wings are huge and are what The Peanut is best known for. They have a minimum 20 minute cook time and customers may call ahead to start the wings cooking when they leave home. The whole wings are a bit tough, but have a unique black peppery flavor that makes it all worth while. The Peanut's chicken wings are served with a special blue cheese sauce made in the restaurant.
We first visited The Peanut on January 8, 2019, the day after this location opened. There was no sign that this was the second day the restaurant was open. Food service and speed were identical to our experience at other Peanut locations. No opening jitters were apparent. We have since visited this location 4 times, most recently in January 2020.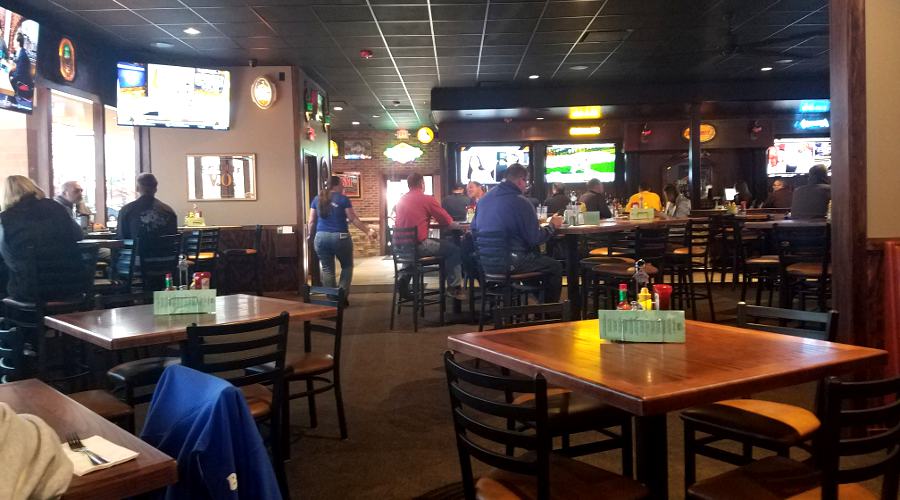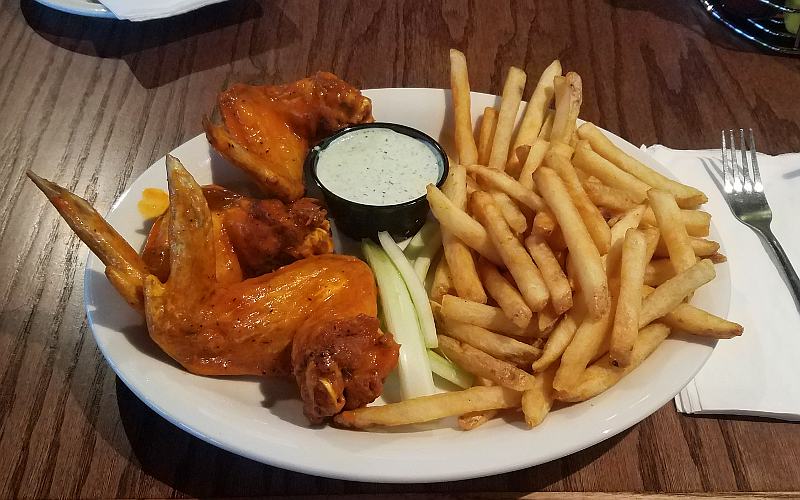 Three wings, fries and house made blue cheese ($10)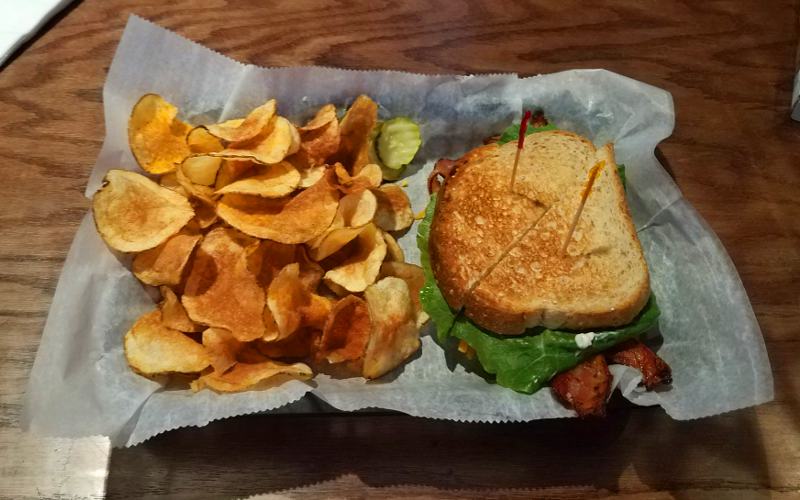 Single BLT with chips ($10)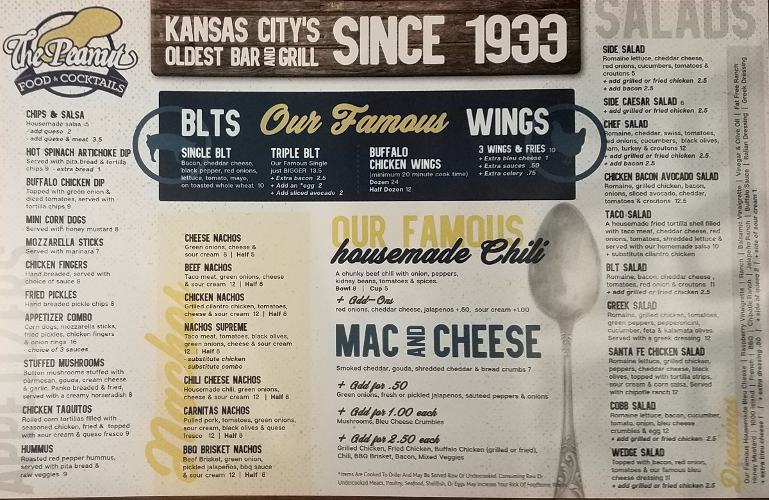 Click on the image for a larger version of the January 2020 menu from The Peanut Olathe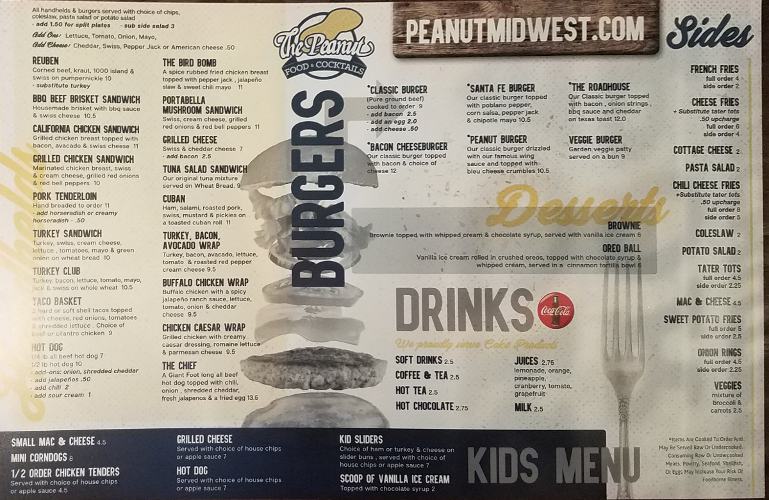 Sandwich, burger, side, kids menu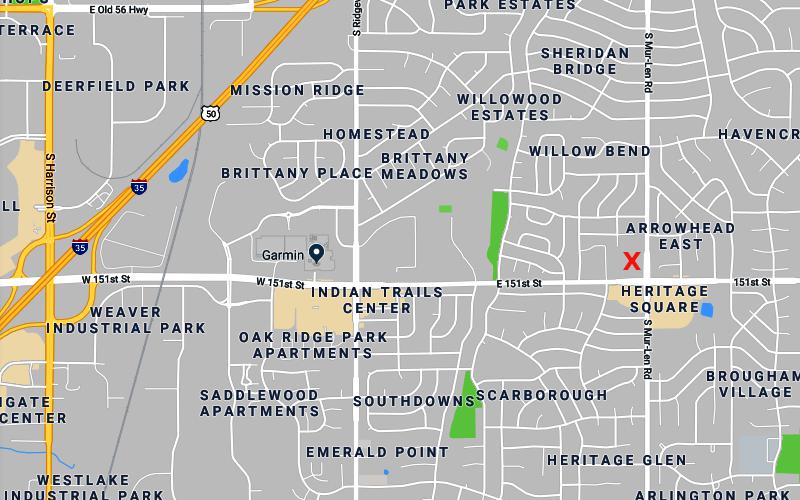 The Peanut Olathe Map
Olathe Restaurants & Attractions
Kansas Restaurants Kansas Travel & Tourism Home
copyright 2019-2020 by Keith Stokes