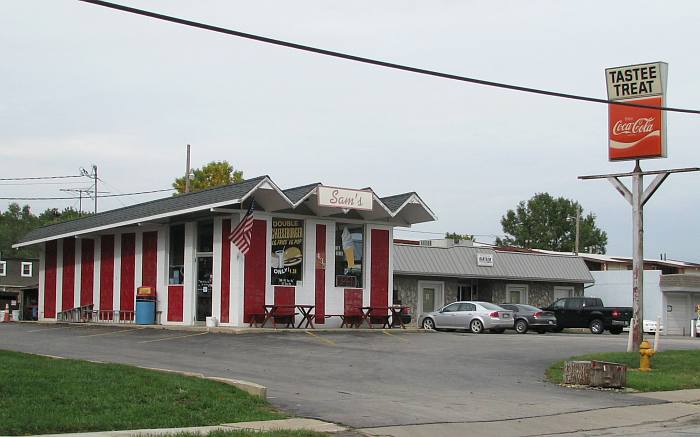 Sam's Tastee Treat - Olathe, Kansas
Sam's Tastee Treat in Olathe, Kansas started as a Tastee Freeze in 1963, but has been run by its current owners, Sueko "Sam" and Hugh Silvernale since the mid 1990s. They have been joined in recent years by their son Michael. Hurry in to try Sam's out, as of February 2015 it is up for sale.
There are only three small booths & four rickety stools in Sam's Tastee Treat, and most meals are ordered to go. If the menu was all assembled end to end, the menu would be wider than the store. That menu includes over 40 flavors of shakes, plus items as diverse as chili dogs, ice cream sundaes, country fried steak, shrimp, pork tenderloin, burritos, crab rangoon, and egg rolls.
Sam's is best known for an Italian steak sandwich and for double & triple cheeseburgers with French fries. The hamburger patties are smaller than the large buns. A double cheeseburger, large pop and large French fries are only $4.39. I've tried the steak sandwich, burger, tenderloin, fries and onion rings. All were good, but none stood out as much as the place itself. My favorite item so far has been the malts, which have lots of flavor and are thick, but not so thick you can't use a straw.
Hugh and Sam met in Okinawa, Japan in 1981 when Hugh was in the army and Sam was a typist work for the army. They were married in 1982. The Silvernales started working at the Tastee Treat in 1995 and purchased it in 1997.
Sam's Tastee Treat closes for a few weeks around Christmas each year, so call before visiting in December or early January.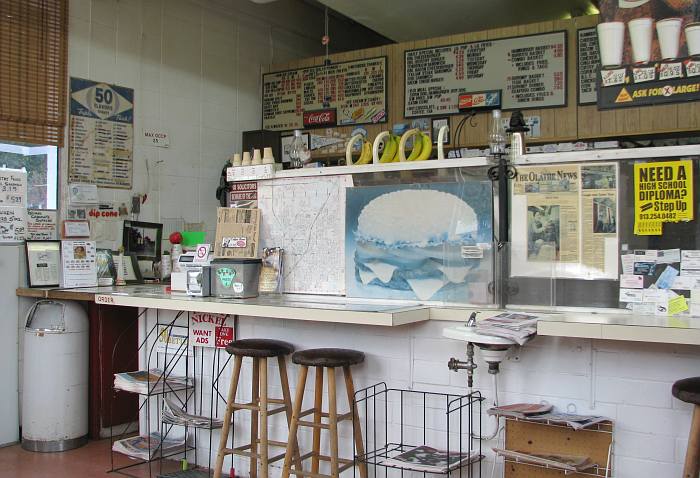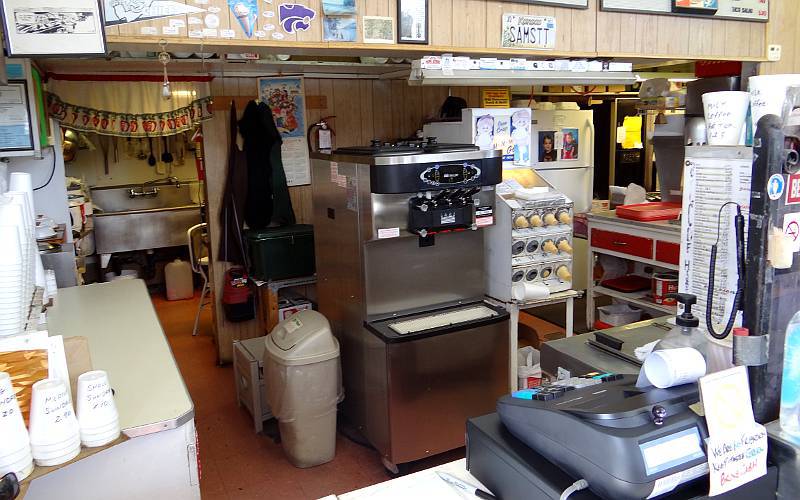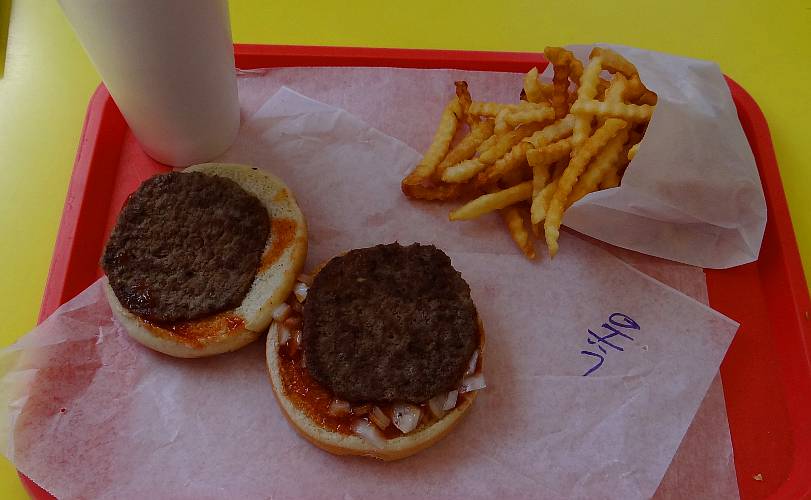 Double hickory burger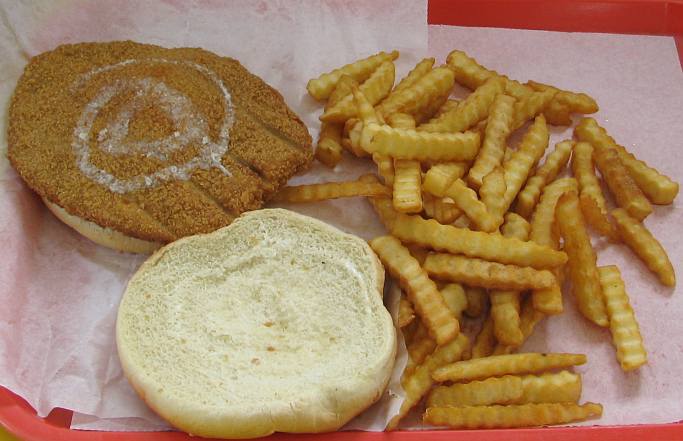 Pork Tenderloin sandwich and large fries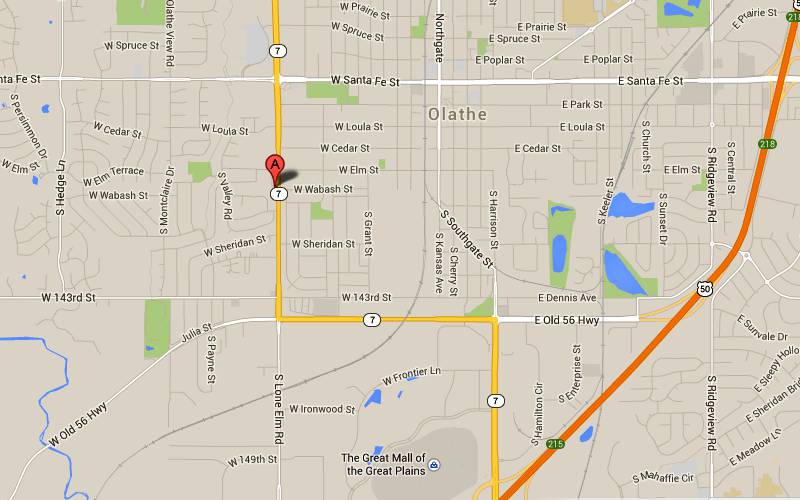 Sam's Tastee Treat Map
copyright 2005-2015 by Keith Stokes