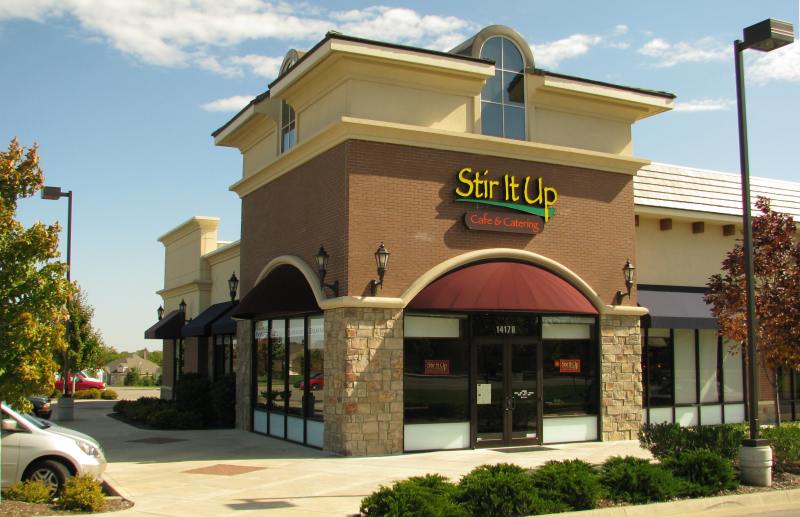 Stir It Up Café - Olathe, Kansas
This is an archive page. Stir It Up Cafe closed in 2010.
Stir It Up Café in Olathe, Kansas is a breakfast and lunch restaurant that has only been open for a few months. The interior is stylish and modern. The large menu is displayed over a counter at the front of the restaurant where you place your order. The prepared food is brought to the tables.
Breakfast is served all day. Lunch service begins at 11AM and includes a single fresh made soup, a variety of salads with house made dressings, a variety of fries & desserts. and many sandwiches. Stir It Up Café is quite reasonably priced, particularly for a slightly upscale lunch place that is likely to appeal to shoppers and business people.
On my first visit, I tried Bleu Salad (Mixed greens, fresh blueberries, bleu cheese, glazed walnuts and red onions tossed with blueberry & raspberry vinaigrette) for $6.59. The salad was very good, but the vinaigrette was so light I really couldn't tell it was there. Near the end of my meal, the manger came by the table asking if I wanted more dressing and saying that they purposely but it on very light. I wish they had said something when I ordered it.
L and I tried Stir It Up Café again a couple of weeks later. We each tried sandwiches: Turkey club (baked turkey, crisp bacon, sliced tomatoes, lettuce & provolone cheese served on Grains Galore bread for $6.99) and Grilled chicken breast (char broiled chicken breast topped with provolone cheese, lettuce, tomato & onion on a grilled bun for $6.99). I had the chicken breast, which had good ingredients and a very tasty bun, but I would have enjoyed it much more with some type of dressing.
The sandwiches each came with a pickle spear ad the choice of one side. We had garlic fries and sweet potato fries. Both were fairly good, but not something I would call a must try.
In addition the dinning room, Stir It Up Café has a coffee bar three small private dining spaces with their own controls for music and lighting.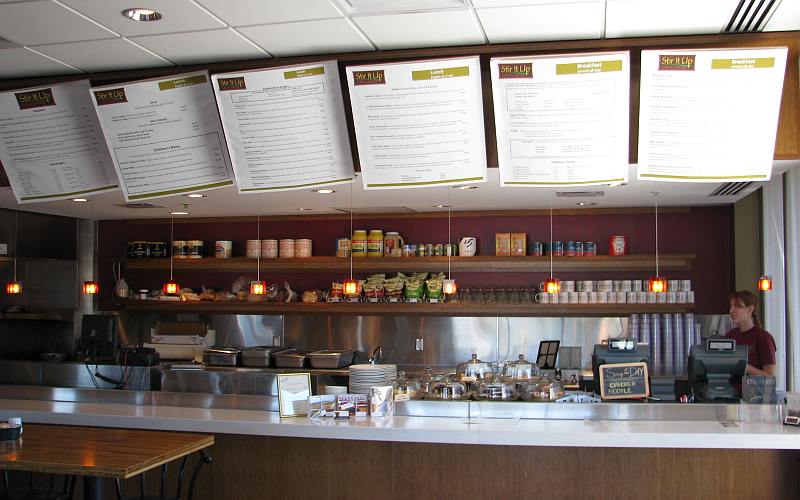 The long menu above the counter is a little uncomfortable to read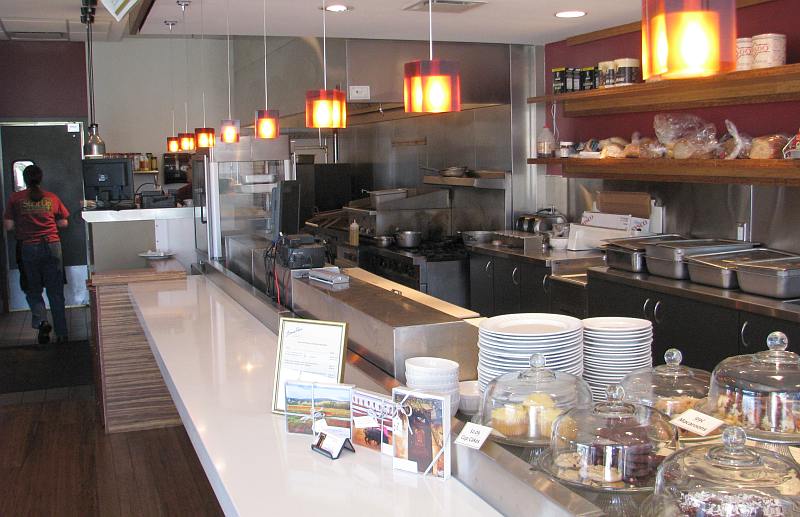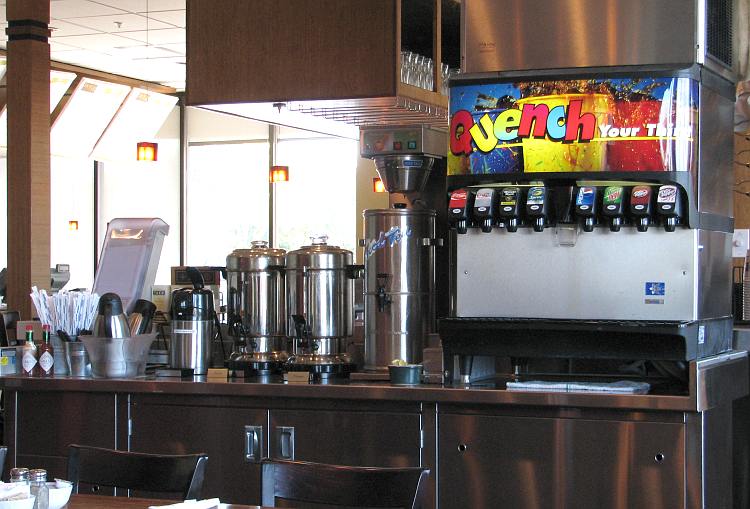 Coke and Pepsi drinkers can both find their soda at Stir It Up Café, though it has only Diet Coke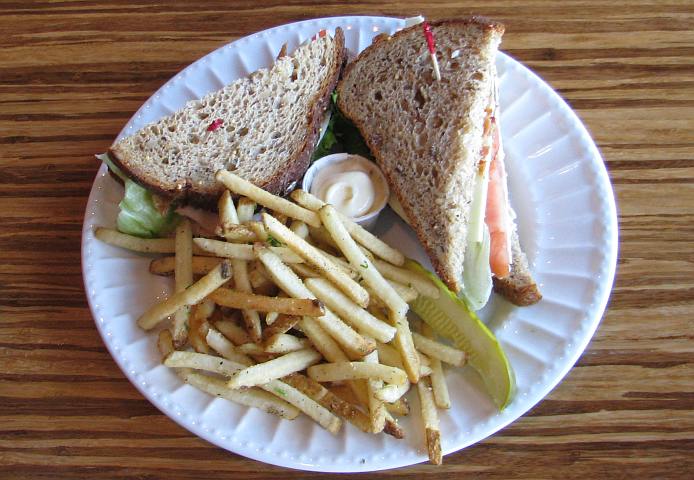 Turkey club sandwich (Fresh baked turkey, crisp bacon, sliced tomatoes, lettuce & provolone cheese
served on Grains Galore bread)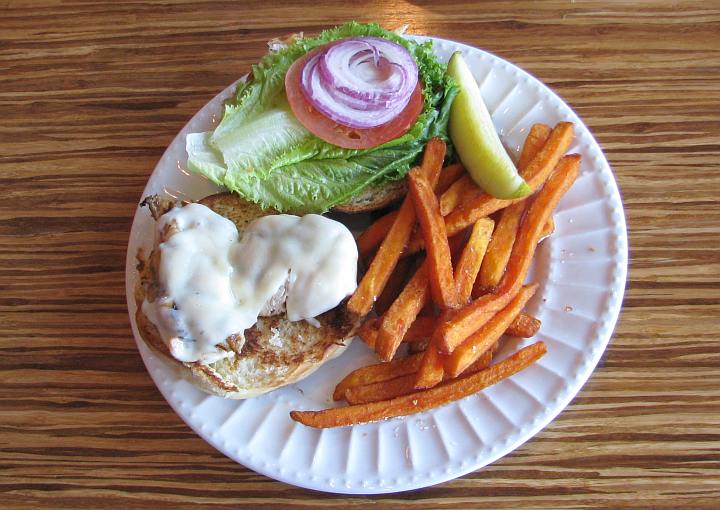 Grilled chicken breast sandwich (Char broiled 6 oz chicken breast, topped with provolone cheese, lettuce,
tomato & onion served on a grilled bun)
copyright 2009-2015 by Keith Stokes