Old 59 Neosho River Bridge and Erie Dam Falls

Pryor Road
Erie, Kansas 66860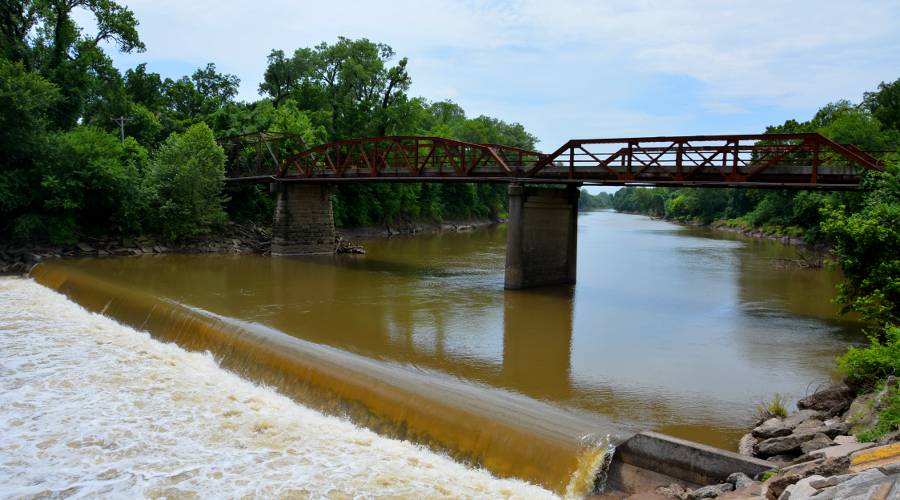 Old 59 Neosho River Bridge and Dam Waterfall - Erie, Kansas
The first Neosho River Bridge, south of Erie, Kansas was constructed in the early 1870s, as was the dam below the bridge. The overflow dam provided water power for a grist mill which was operated by Branner & Snow and later purchased by Johnson & Kyle. The mill burned in April 1902.
The first bridge lasted until 1883, when it was severely damaged by ice. A temporary ferry operated at this location until it could be put back in service. The irregular present bridge was built in 1928, still using one narrow span from the older bridge and with each span being of different types. It is still used by limited traffic today though the bridge condition is rated as poor by Bridgehunter.
The bridge is called the Neosho River Bridge, the South River Bridge and the Old 59 Neosho RIver Bridge. The total length of the bridge is 360 feet and the longest span is 100 feet.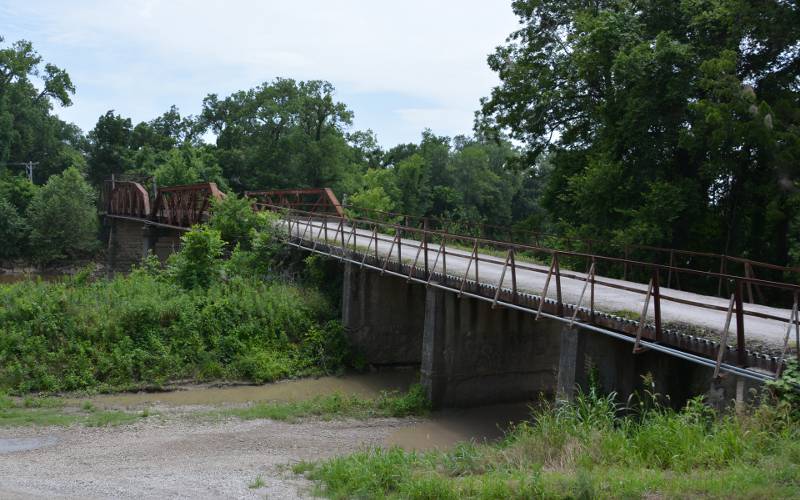 Bridge approach from Erie (the north)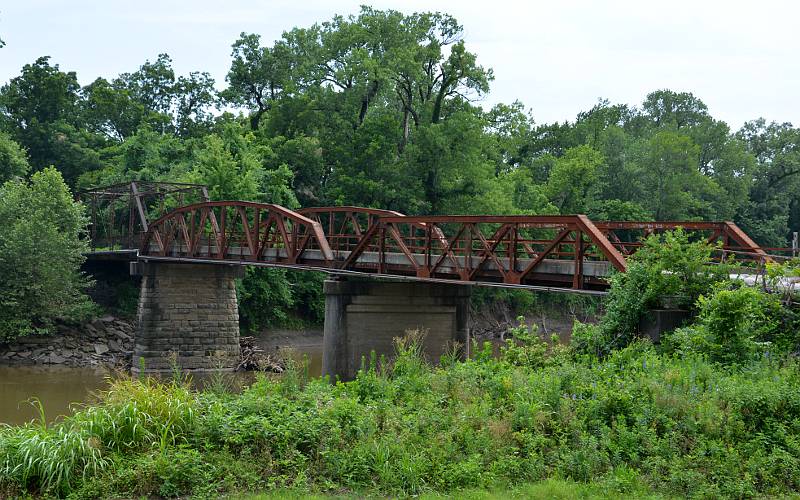 The oldest span at the left is a Pratt through truss. The middle span is a polygonal Warren pony truss.
The right span is a Pratt pony truss.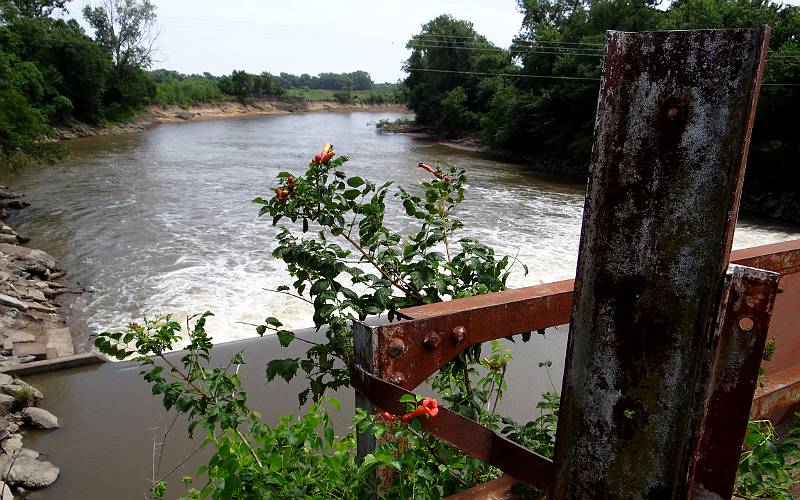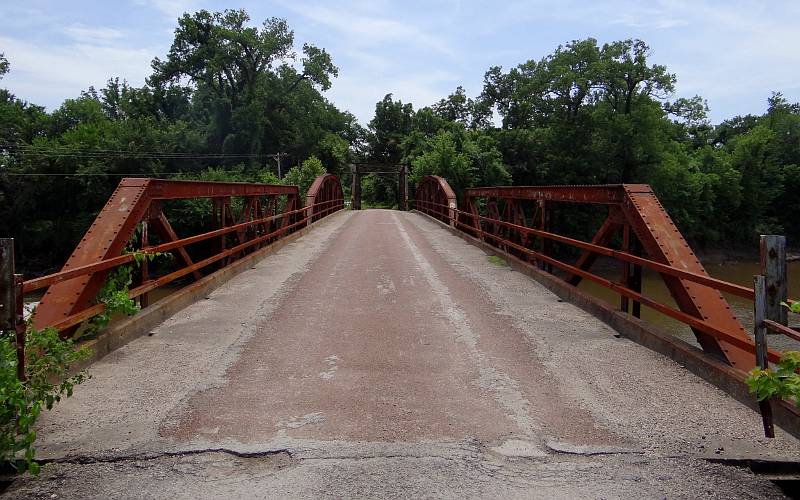 The deck is crumbling where these spans meet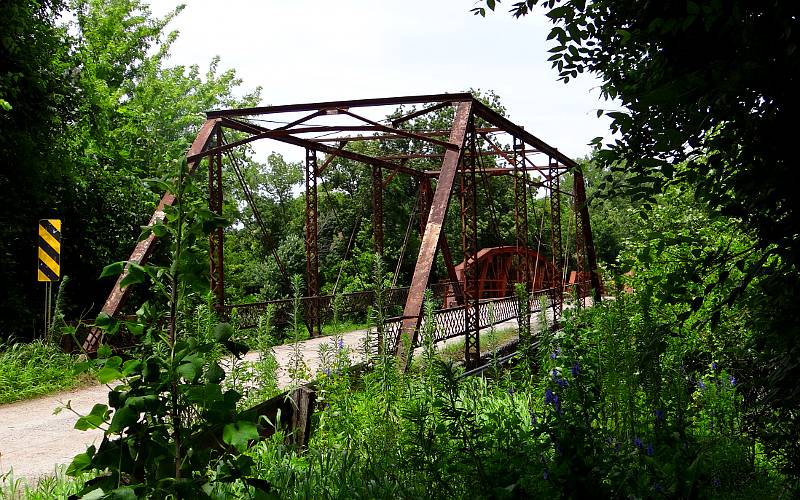 The southern, oldest part of the bridge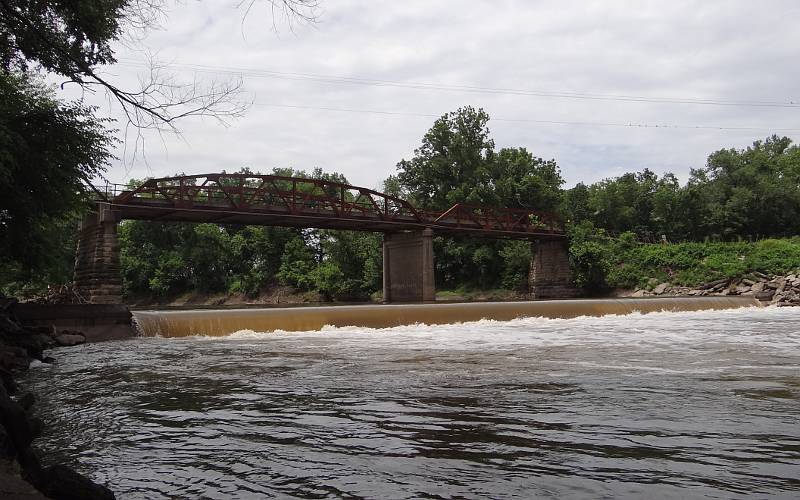 The two piers on the edges of the river appear to remain from an earlier version of the bridge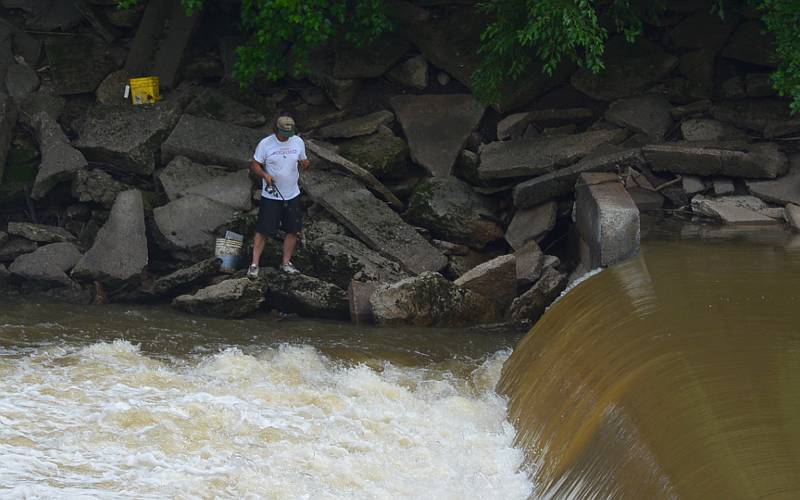 Fishing below the falls created by the overflow dam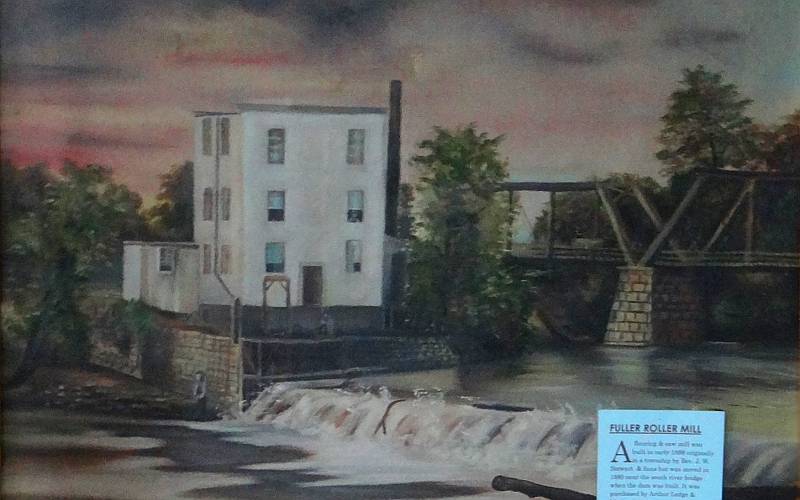 Painting of the old mill displayed at the Mem-Erie Museum in Erie, Kansas. This would date from 1902 or before,
The pier and first bridge span look much like today.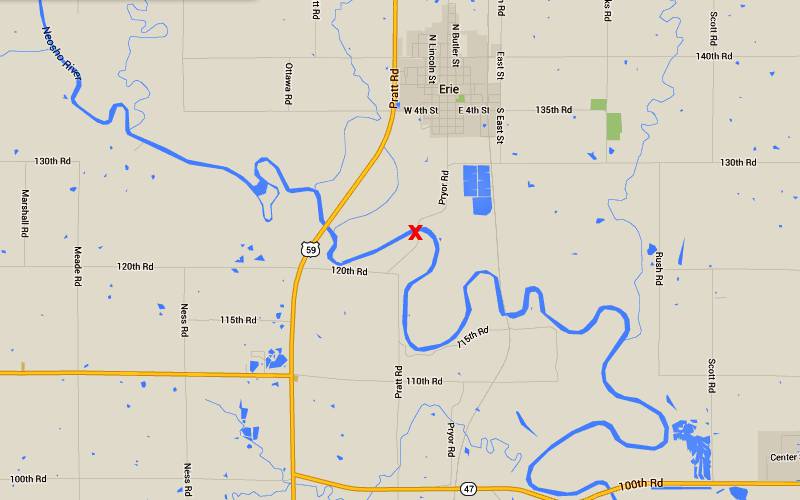 Old 59 Neosho River Bridge and Dam Map
Kansas Waterfalls
Kansas Attractions Kansas Travel & Tourism Home
copyright 2015-21 by Keith Stokes