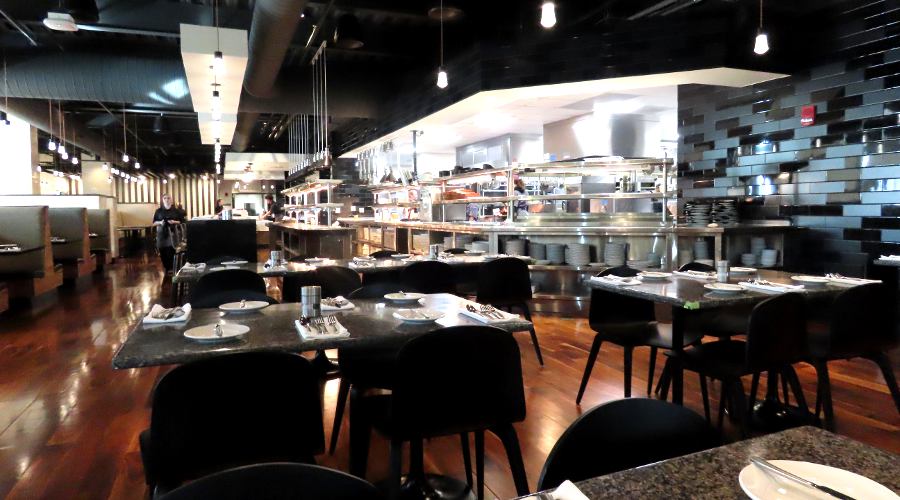 Broadmoor Bistro's new dinning room
Broadmoor Bistro in Overland Park, Kansas is a restaurant operated by Shawnee Mission School District students. The student restaurant opened in the cafeteria at Broadmoor Technical Center on 83rd Street in 2000 and expanded with a 3,000 square foot Bistro addition, along with a bakery, full culinary display kitchen, and classroom in 2008.
The Bistro moved to a new facility in 2017. The new restaurant is larger and more contemporary, but also more institutional. They were not offering tours of the kitchen and classrooms when I dined at the new facility (they did at the old one), so I can't comment on back end.
Broadmoor Bistro is only open Wednesday evenings during the school year. They keep the same menu for 2 months or more at a time. For $40 (including tax) you get your choice of starters, the choice of entree, and choice of dessert. On our first visit at the original location, I selected juniper herb rubbed chop of wild boar with chili roasted posole, Asian pear puree and butternut squash. The boar was good, and the posole was better than I expected, but I was surprised how much I enjoyed the pear. My wife had chicken roulade - pan seared organic breast of chicken stuffed with spinach, goat cheese, sun dried tomatoes, braised in kalamata olive jus with Swiss chard and celeriac polenta.
My favorite items were the smoked Nantucket scallops and fried leaks that garnished the salsify soup. The presentation of the soup was interesting. The server brings a large shallow dish with the scallops and leaks in the center. Then a second server poured the soup into the dish, around the garnish. When the next table with 6 people were served soup, it took 5 people to bring it out.
On our next visit, my had Crispy Sea Bass with melted leeks, celeriac whipped potatoes and grapefruit "Air" for her entree, while I had mesquite grilled South Texas antelope chop with green chili & cheese grits, onion jam, Swiss chard, and red eye gravy. The antelope had too much "char" flavor from the mesquite, it overpowered the flavor of the meat. But I really enjoyed the onion jam.
have been a few old.
My most recent meal at Broadmoor Bistro was in April 2023. The service was very attentive and well paced. My meal began with a butternut squash soup amuse-bouche and roll. My first course was coconut curry mussels & grilled naan. The mussels had just the right level of heat and I loved the sauce so much that I ate all of it. the grilled naan was excellent.
My second course of beef short rib, pomme puree, green beans, roasted shallot and bordelaise was almost as good. I'm not that big a mashed potato fan, but the puree was really delicious. A fork full of potato, beef, onion straw and sauce combined wonderfully.
The key lime was a deconstructed pie, which didn't work quite as well. I think it was the main issue was the texture and flavor of the crumbly "crust."
The check came with a nice chocolate chip cookie, full of dark chocolate.
The meal included the offer of a tour of the kitchen
Advance reservations are required and can only be made online. Reservations are made through Open Table. you can pay for the meal by credit card, but tips must be in cash.
The Broadmoor Bistro hosts fundraising James Beard Foundation dinners. At one time, they are $60 for a 5 course meal by a nationally known chef. They take place about once a month during the school year on a Tuesday night.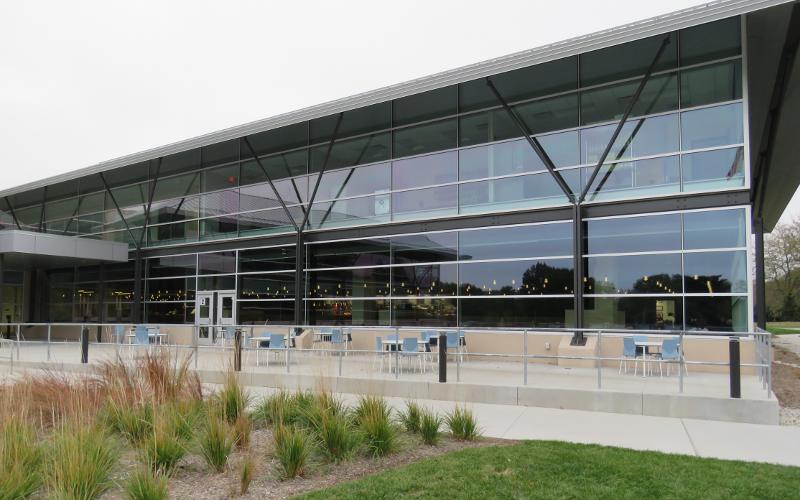 Broadmoor Bistro's new location at the Center for Academic Achievement in Overland Park, Kansas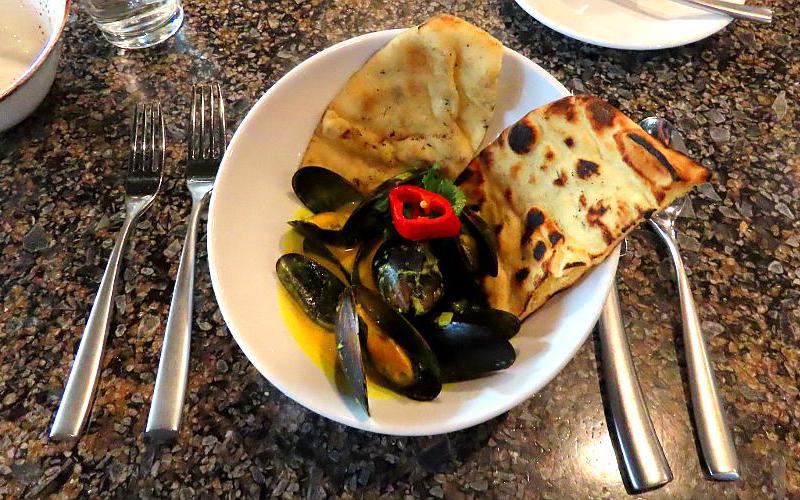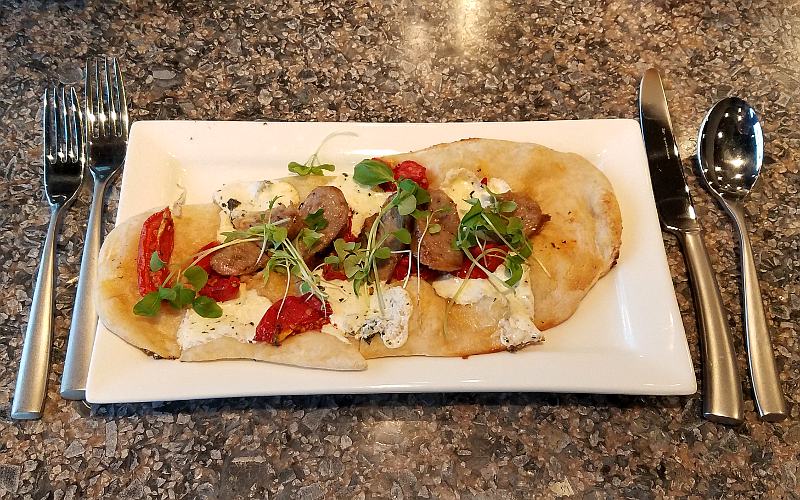 Flatbread sausage, tomato, mozzarella cheese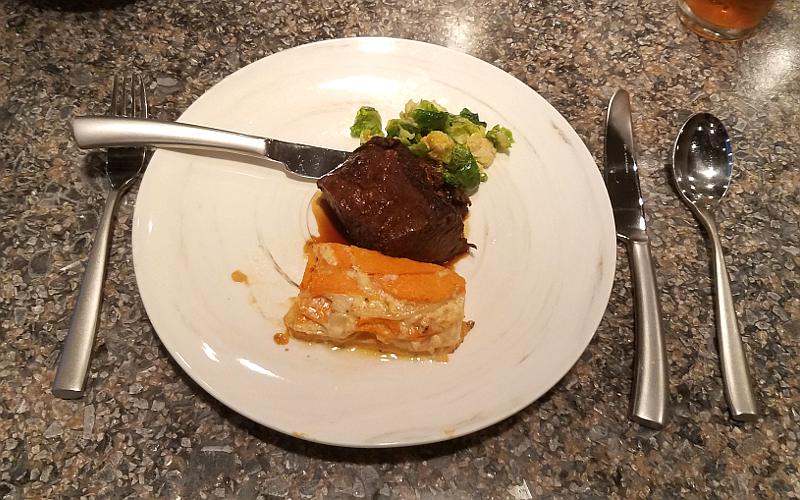 Bourbon braised beef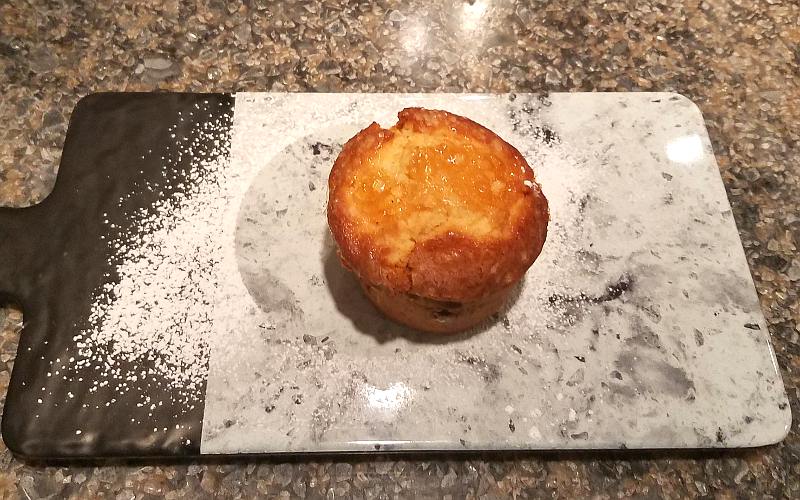 Apple butterscotch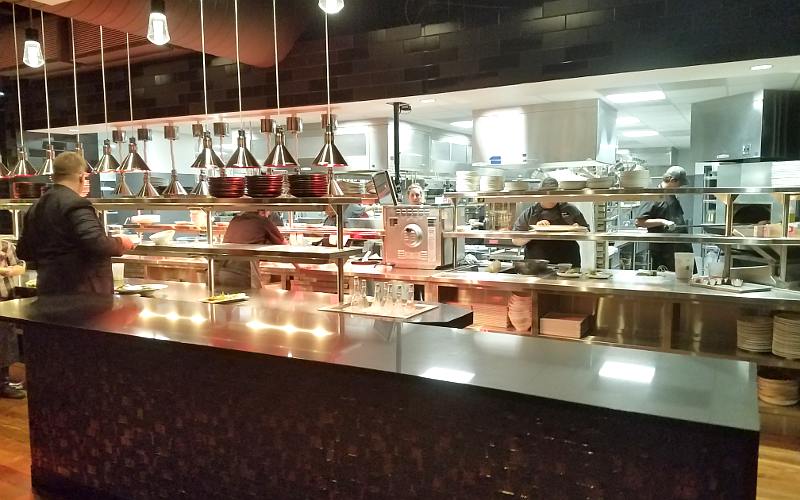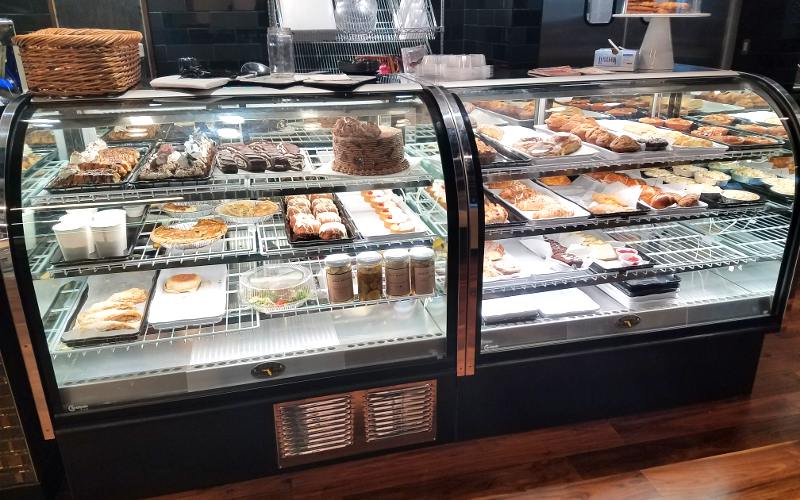 Additional pastries and candies available to purchase and take home.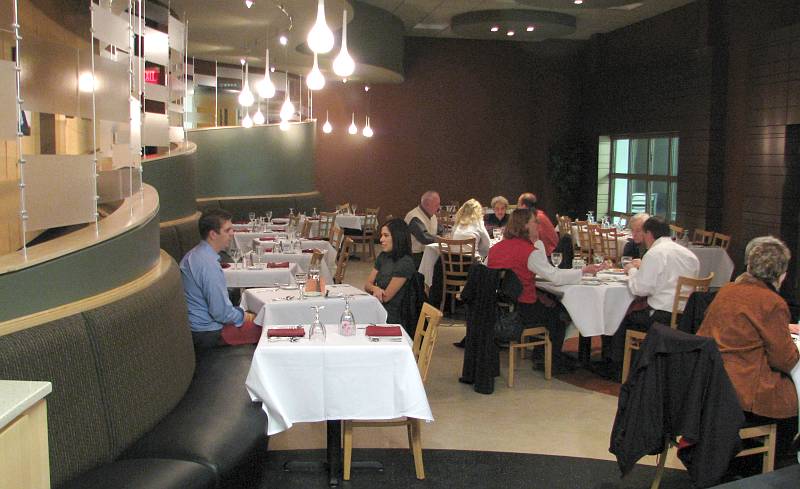 The dinning room from the former location at Broadmoor Technical School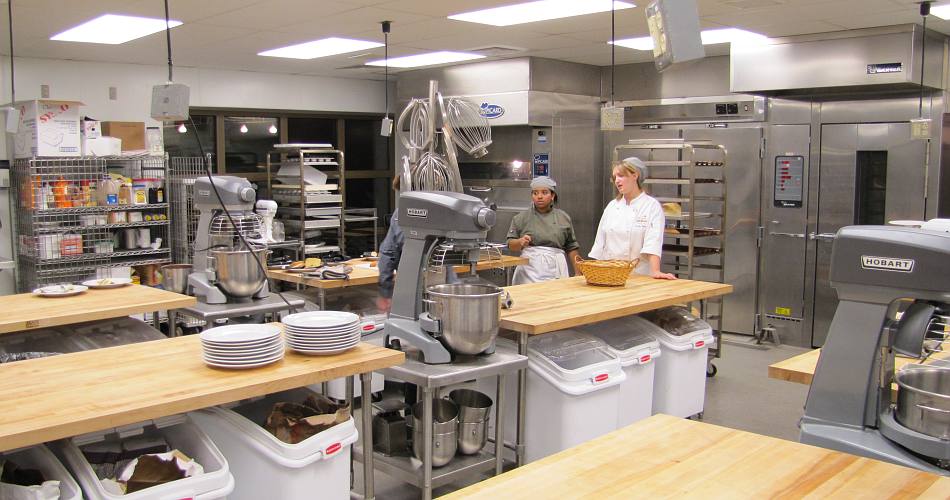 Broadmoor Bistro bakery from the former location at Broadmoor Technical School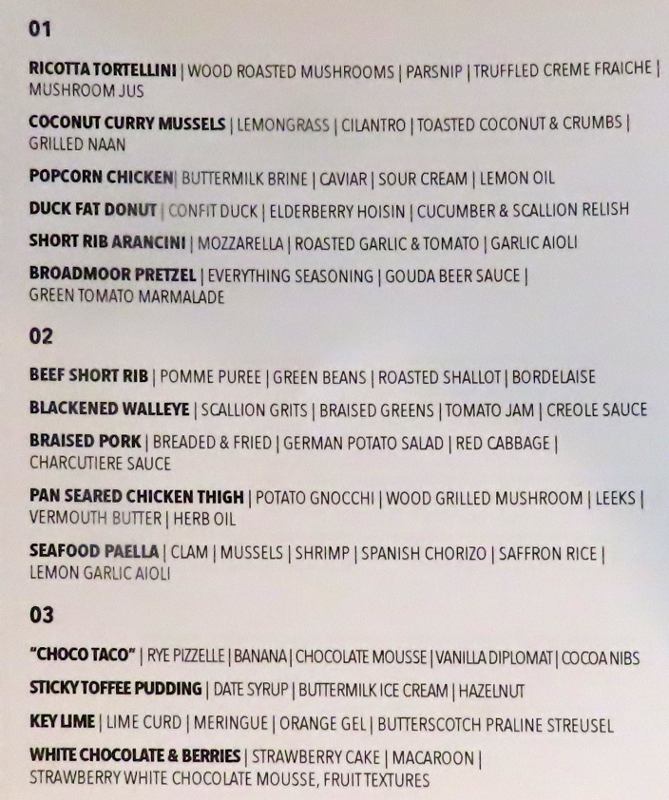 Broadmoor Bistro menu from April 2023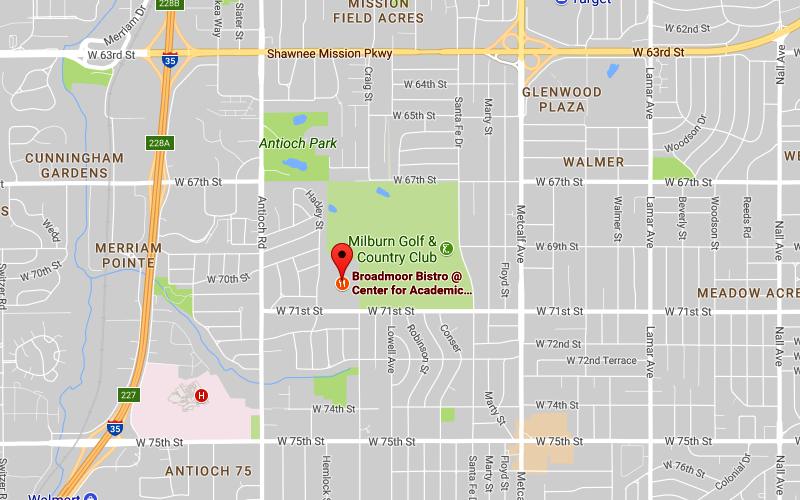 Broadmoor Bistro Map
Broadmoor Bistro website
Kansas Attractions Kansas Travel & Tourism Home
LS-2/14 copyright 2009-2023 by Keith Stokes