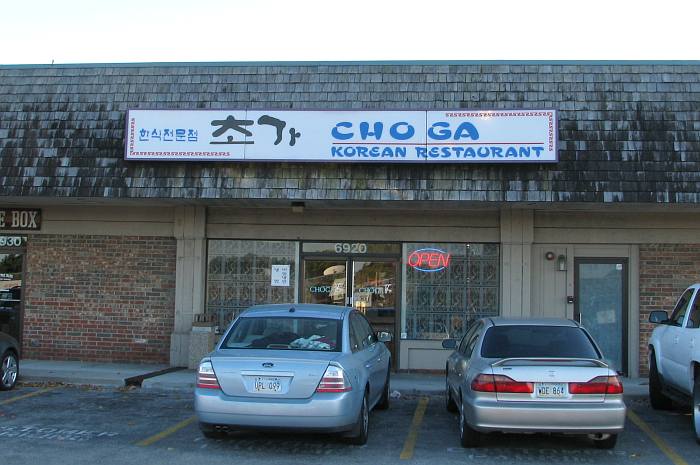 Choga Korean Restaurant
Overland Park, Kansas' Choga Korean Restaurant is the oldest Korean Restaurant in metropolitan Kansas City.
20 years ago, I enjoyed the food at Choga more than today, but they still do a good job on the main dishes. The prices have not increased much over the years and perhaps that is why the side dishes are less interesting and tasty than they once were. The meals still come with the chef's choice of 6 side dishes, but they used to included more types of kimchi, tiny anchovies or steamed egg.
In the past, the servers at Choga brought the side dishes out right away. I liked that and wished that they still did. During more recent visits, the side dishes came out with the entree. But the servers still notice if you eat all of one of the side dishes and ask if you want more.
Most entrees run about $13-18.
The biggest change in recent years has been all you can eat options. For $26.95 (as of March 2019) you can all you can eat BBQ short rib, ribeye, chicken breast, brisket, rib finger, beef tongue, pork belly, spicy pork belly, marinated pork spicy pork, shrimp and spicy squid. Some premium meats (including intestines) are available for $8 more.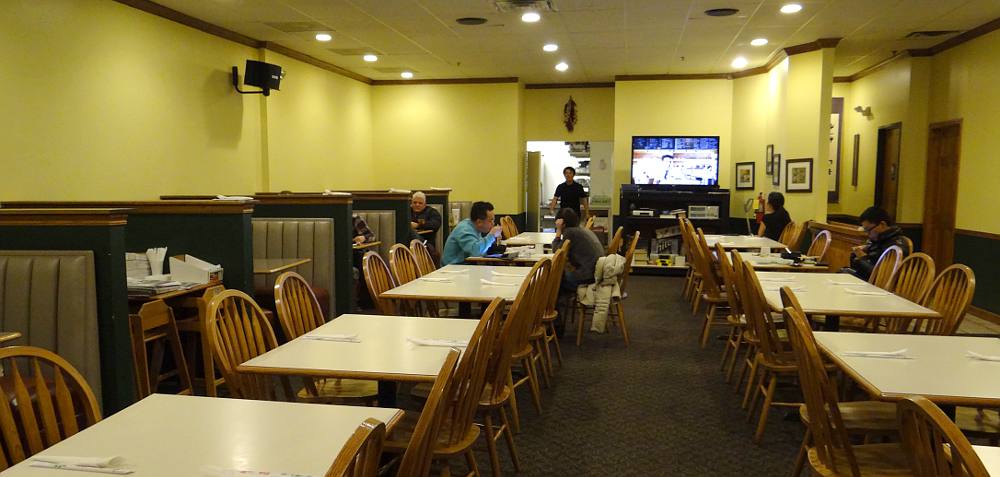 Choga Korean Restaurant dining room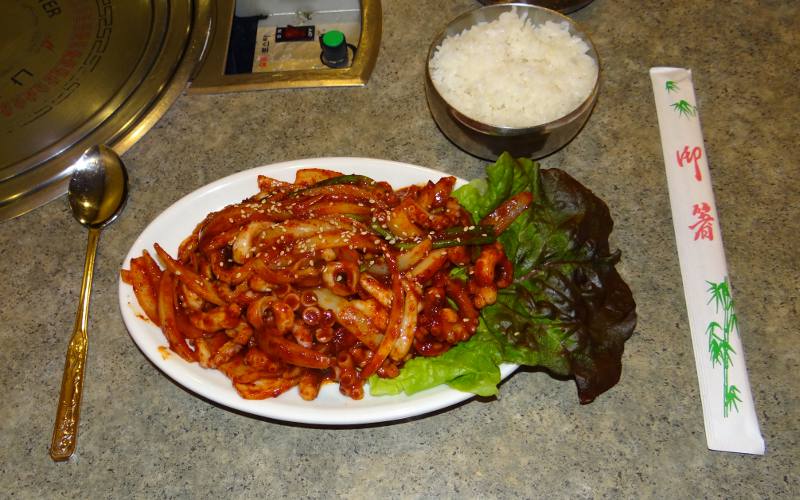 nak ji bogum (stir fired baby octopus with onions in a sweet and spicy sauce) $17.95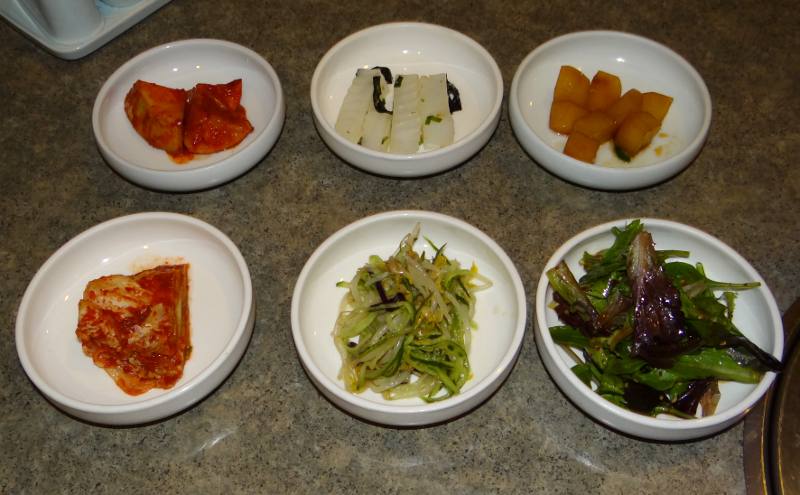 Side dishes during the last visit included cabbage kimchi, tofu, bean sprouts, radish kimchi, potato and salad

Choga Menu from March 2019
copyright 2005-2019 by Keith Stokes