Deanna Rose Children's Farmstead
13800 Switzer
Overland Park, Kansas
(913) 897-2360

April 1 - October 31, 2022: Open 9AM - 5PM daily
Open until 8PM Tuesday & Thursday in summer
$3 per person age 2 and older
Free after 2PM only on Monday through Thursday

Overland Park Restaurants & Attractions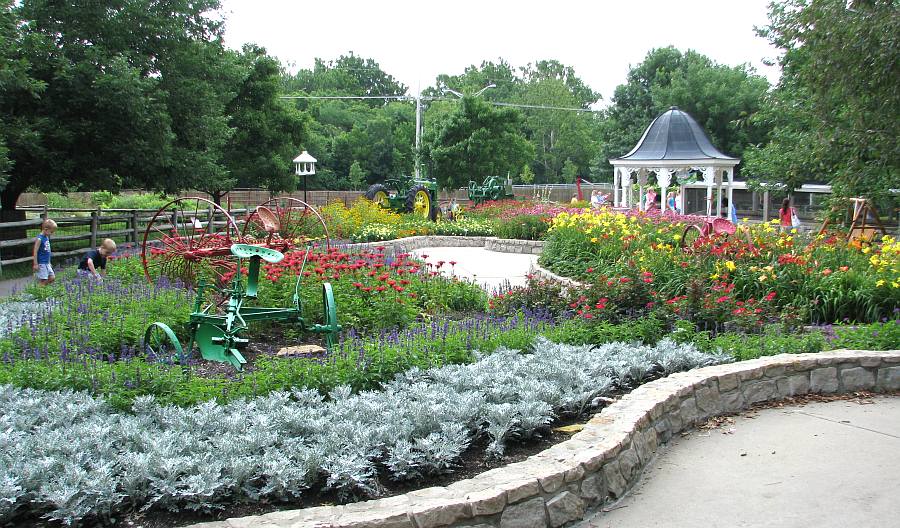 K-State Extension Master Gardener Demonstration Garden
The 12 acre Deanna Rose Children's Farmstead in Overland Park, Kansas has farm animals, birds of prey, show gardens, butterfly gardens, nature trail, Kanza Indian display, one room country schoolhouse, playgrounds, fishing pond, horse drawn wagon rides, and pony rides. The Farmstead began as a petting zoo in 1978, and was renamed in 1985 to honor Deanna Rose, an Overland Park police officer killed in the line of duty.
In the 1980s it was focused more on the animals, but the Deanna Rose Children's Farmstead Park was a big success and more and more people visited, while other people saw this as a place for memorials to their loved ones. Deanna Rose has become more of an agricultural theme park which grows bigger each year. One of the popular newer attractions is a large prairie dog display.
Up until 2010, admission to Deanna Rose was free. Admission is now $3 for everyone age 2 or older, but expect to spend about $10 a person on activities such as wagon rides, mining, pony rides, pygmy goat feeding and fishing. One hour tours are available for groups of 20 - 30 people. Or book one of the many party corrals for groups up to 40 people.
On Tuesday through Thursday admission is free after 2PM.
The Farmstead hosts two free admission weekends each season. In 2022, free admission weekends are June 4-5 and August 6-7.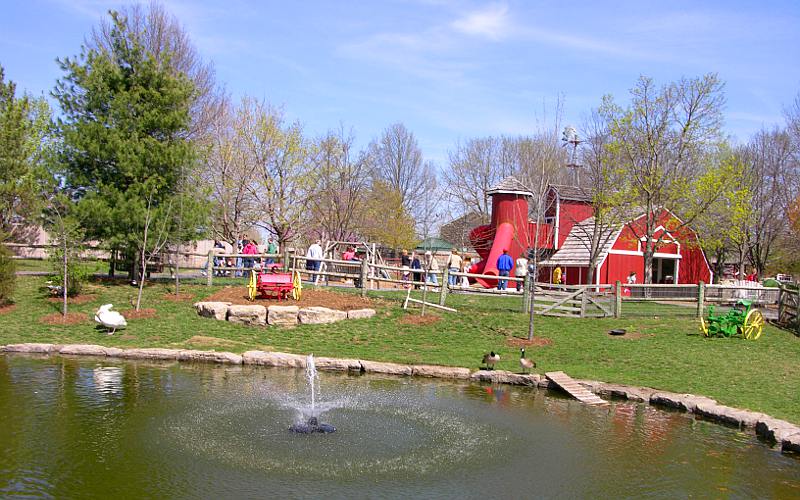 Deanna Rose Children's Farmstead in 2006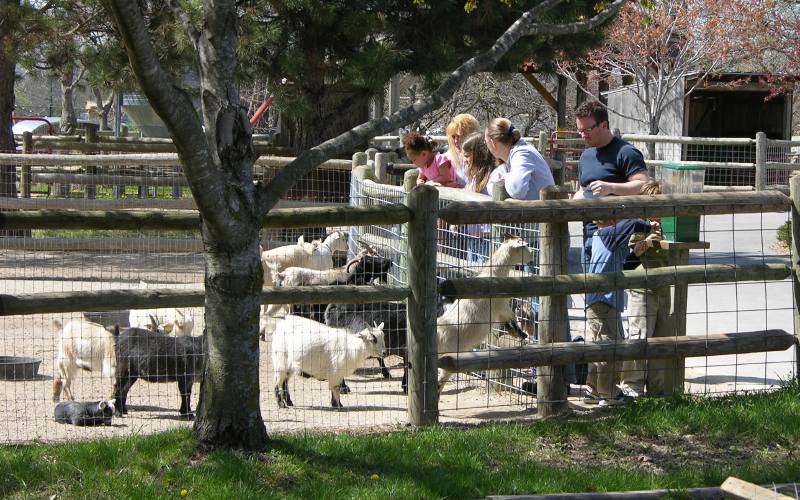 The goats in several pens around Deanna Rose Farmstead are one of the most popular features.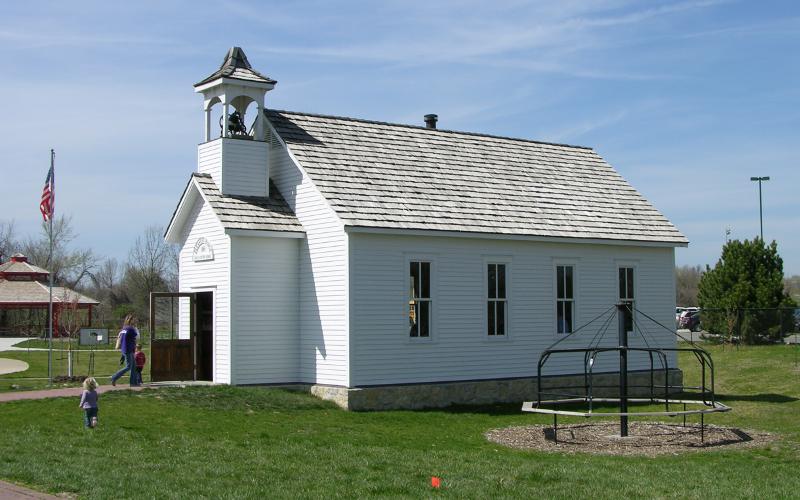 One room schoolhouse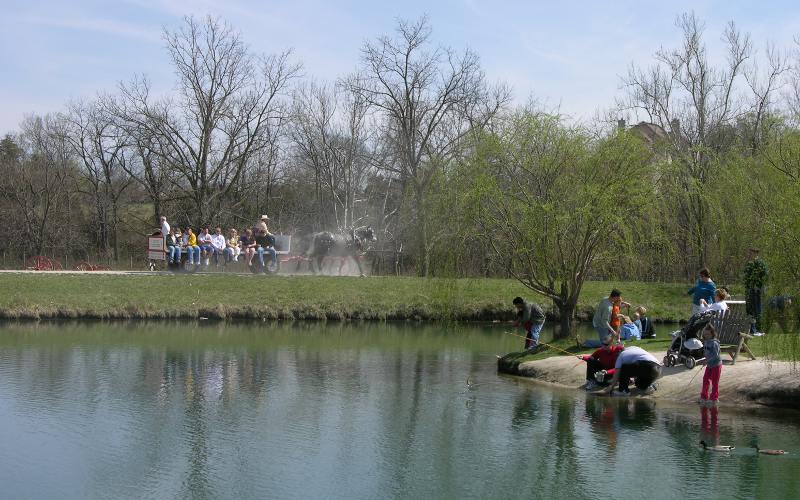 Horse drawn wagon rides and pony rides are available for $3/person.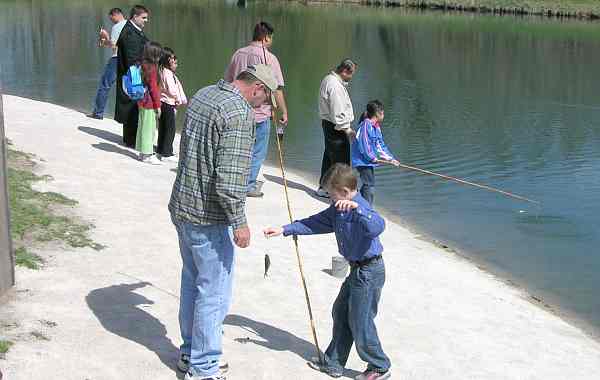 The Deanna Rose fishing pond has sunfish, hybrid blue gill and catfish. The $3 cost per child
includes a cane pole and four worms; extra worms are four for $1.
It's catch and release and no outside poles are allowed.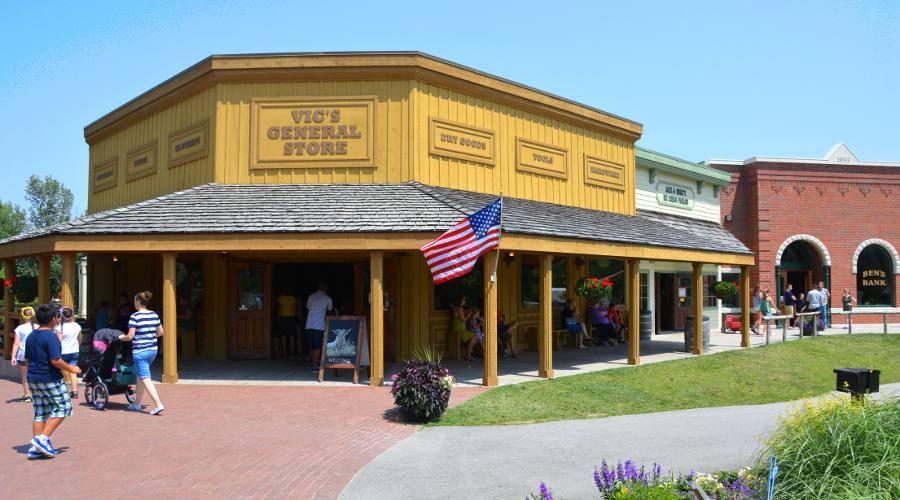 Vic's General Store, Alex & Emily's Ice Cream Parlor and Ben's Bank were added in 2011.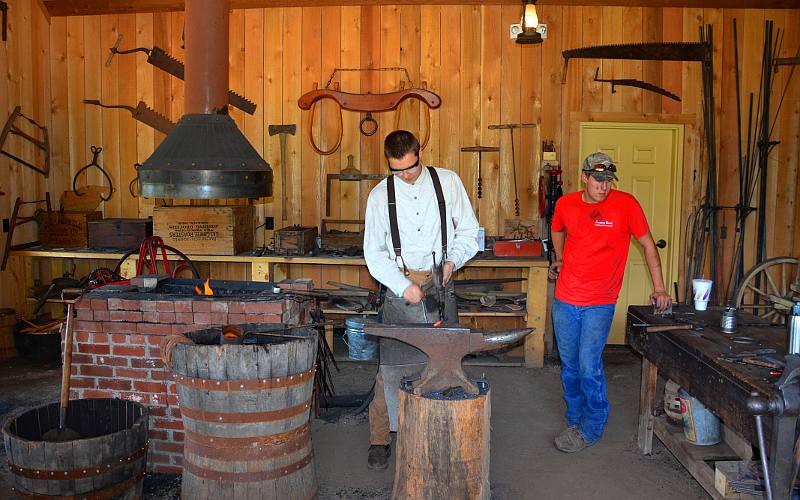 The blacksmith shop is one of several new buildings in 2014.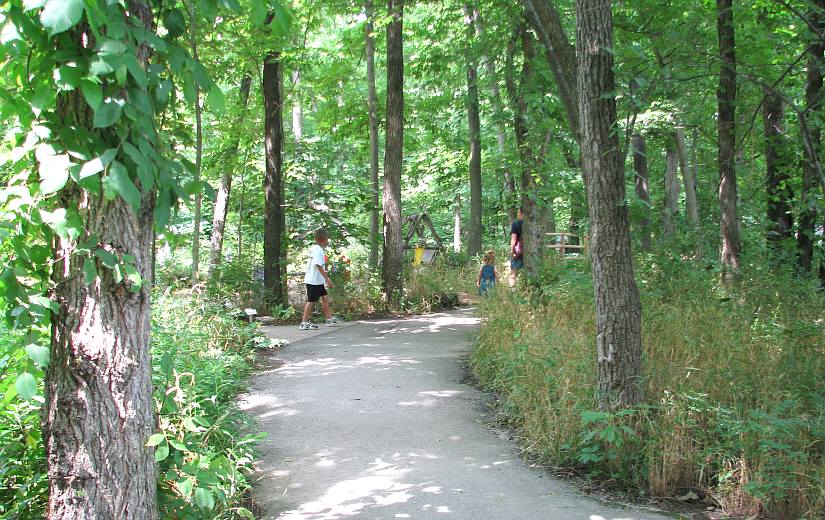 Deanna Rose Children's Farmstead includes a nature trail and butterfly garden

New Deanna Rose Children's Farmstead entrance which opened in 2009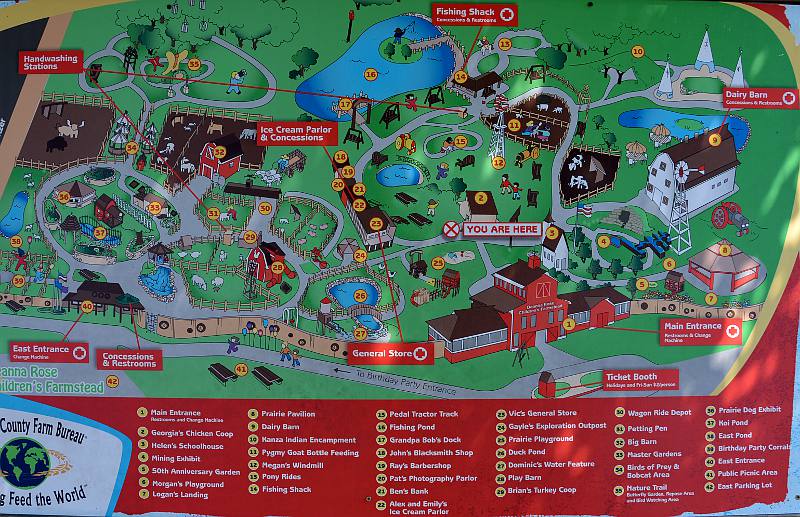 Guide to getting around Deanna Rose children's park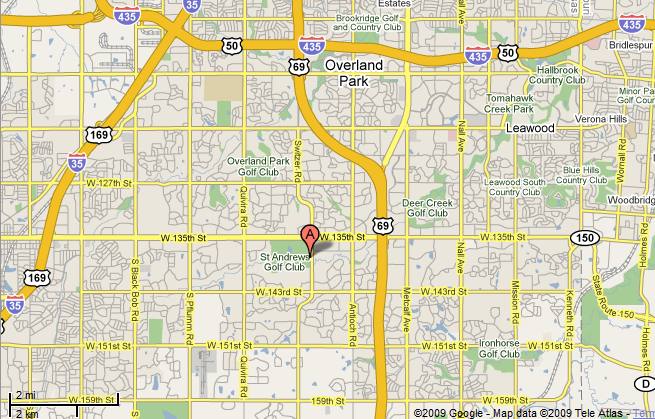 Map to Deanna Rose Children's Farmstead
Overland Park Arboretum & Botanical Gardens Overland Park Restaurants & Attractions
Kansas Attractions Kansas Travel & Tourism Home
L-7/09. copyright 2006-2022 by Keith Stokes