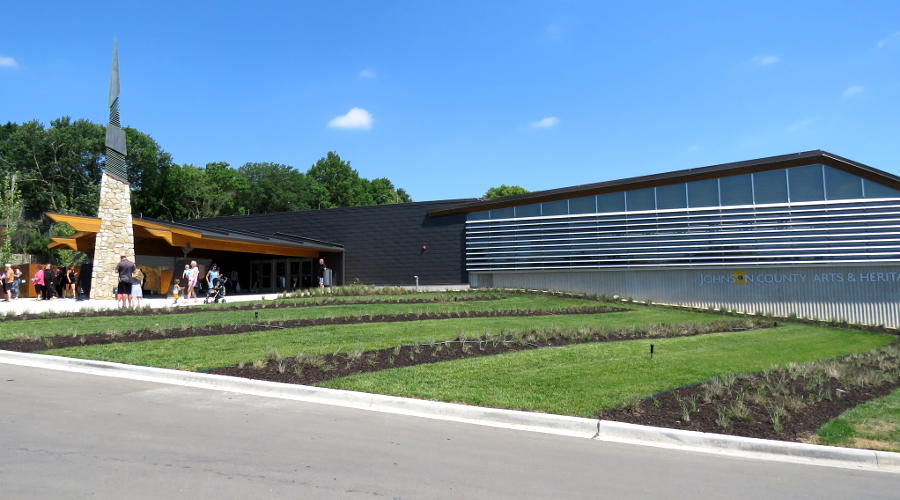 .
Johnson County Museum - Overland Park, Kansas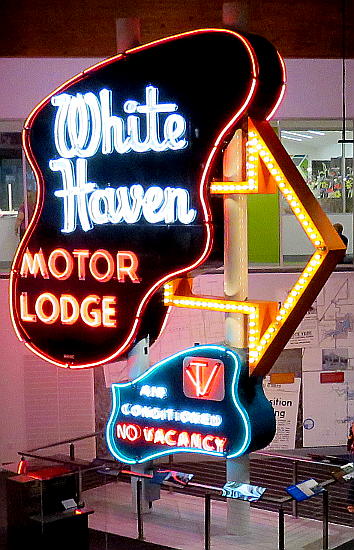 The Johnson County Museum in Overland Park, Kansas tells the story of the development of suburban America. The museum celebrated its 50th year in this new home at the Johnson County Arts & Heritage Center in 2017. The Johnson County Museum also operates the Lanesfield Historic Site in Edgerton, Kansas.
Although there is some earlier history, the museum emphasizes the development of suburban areas from farm lands, particularly as it has happened in the surrounding Johnson County, Kansas. The centerpiece of the Johnson County Museum is the 1950's All Electric House which was relocated to the center of the museum's main hall. The All Electric House was built in nearby Prairie Village in 1954 as a model show house for Kansas City Power and Light. The five room ranch house has been carefully restored to appear much as it did when used as a model.
The history of the homes, businesses and schools in the county is quite interesting. Local visitors particularly enjoy the way is is depicted through photos, models and samples of advertising. The museum is unusual in that it ignores the history of churches and faith in community.
A large portion of the museum is devoted to KidScape, an interactive history experience where kids are transported to different periods and communities from the region's past. They can work on a farm, perform in a theater or puppet show, teach school, deliver mail, care for patients in a hospital, or cook in a diner.
Originally located in the two room 1927 Greenwood School in Shawnee, the facility expanded over the years into a 20,000 sq. ft. museum before moving to its new home in 2017.
The museum began as an all volunteer organization in 1957. It was originally called the Museum of History and was located in the 1927 two room Greenwood School in Shawnee, Kansas. Over the years the museum expanded and added the All Electric Home. In 2016 the Johnson County Park and Recreation District took over the museum's management and moved it into this former bowling alley and ice rink in 2017.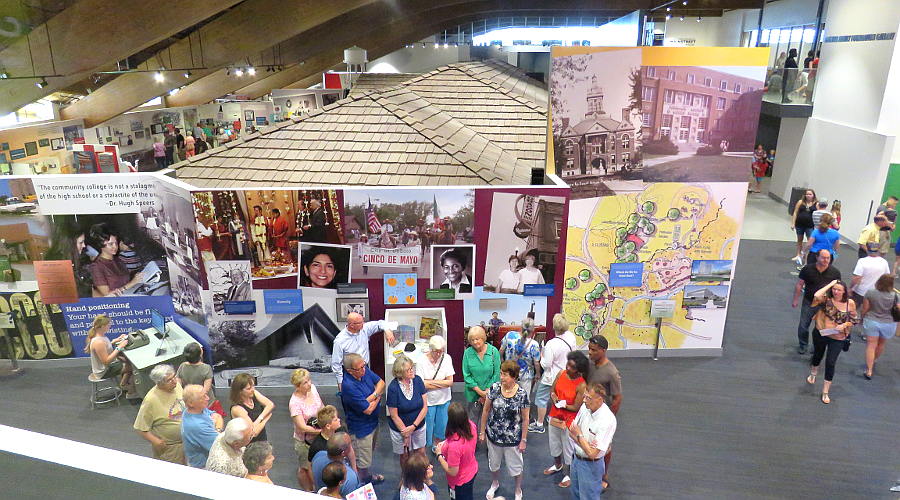 Main Hall (the roof of the All Electric Home can be seen in the center)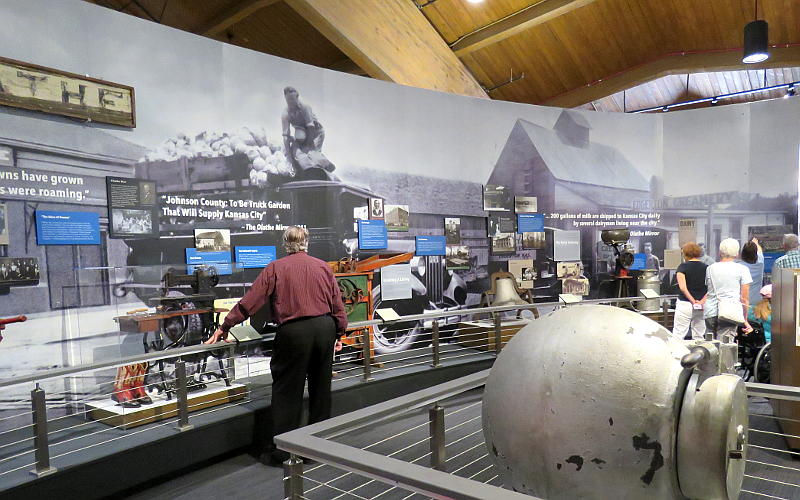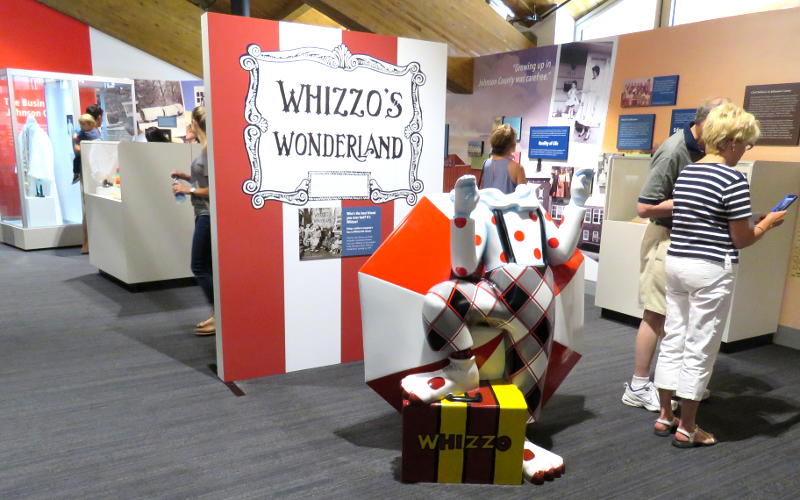 Whizzo the Clown was on local TV from 1953 - 1987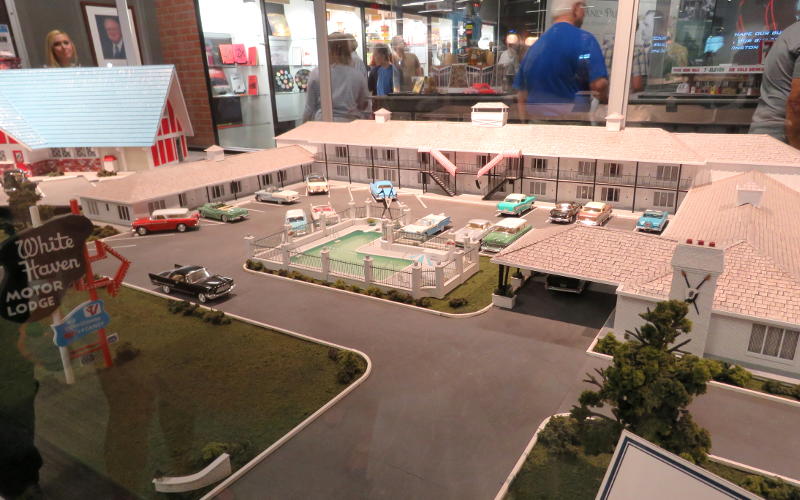 White Haven Motor Lodge was located just a few blocks up Metcalf Avenue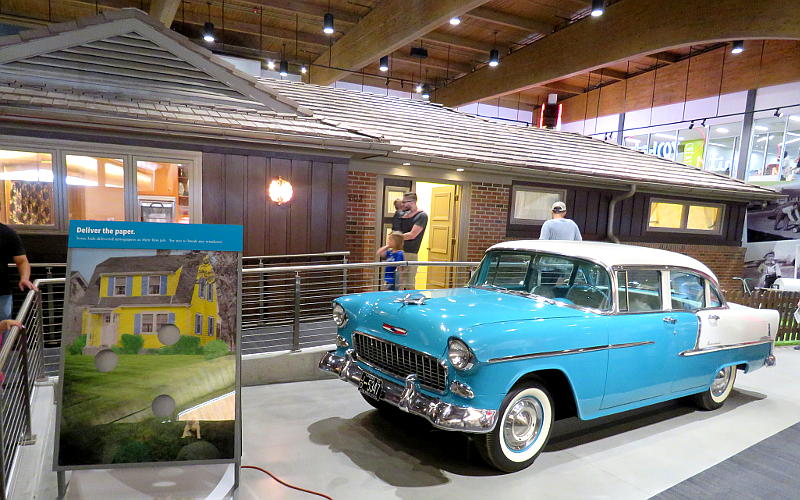 All Electric Home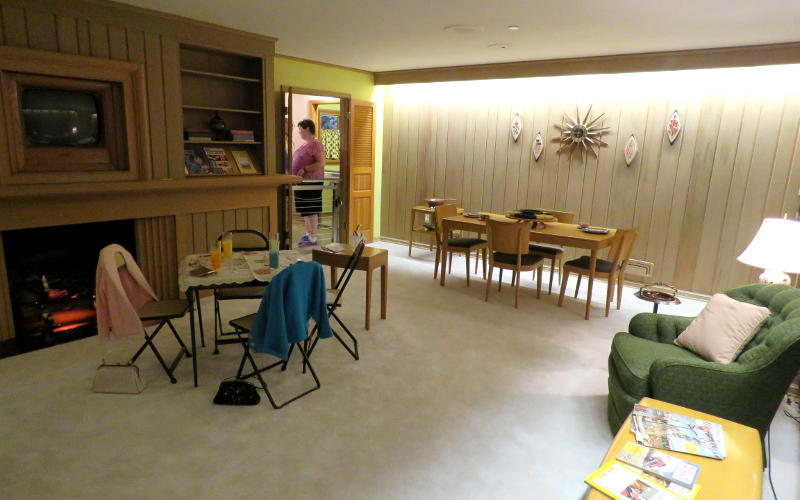 Interior of the All Electric Home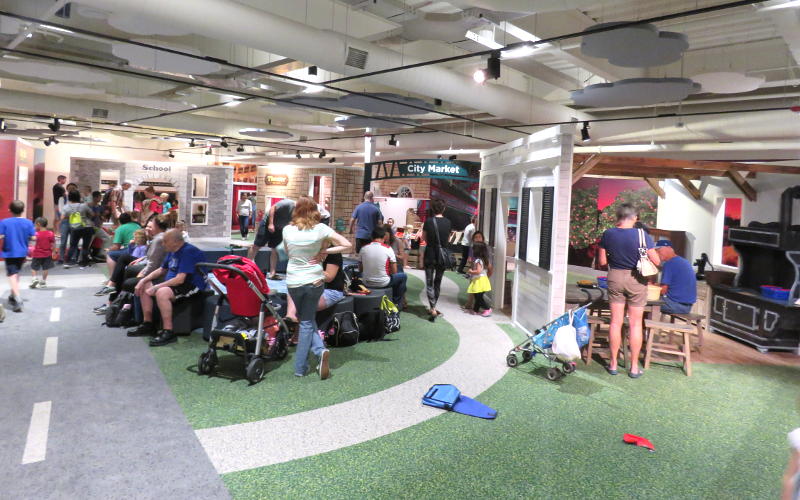 KidScape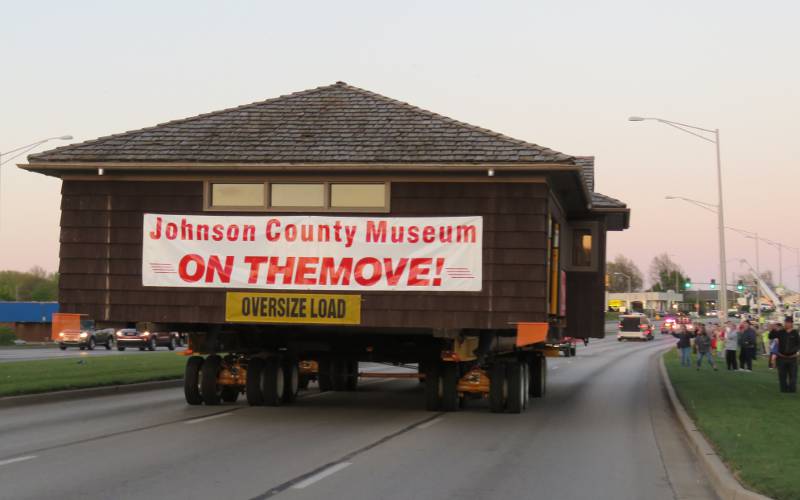 The All Electric Home on the move on April 12, 2016.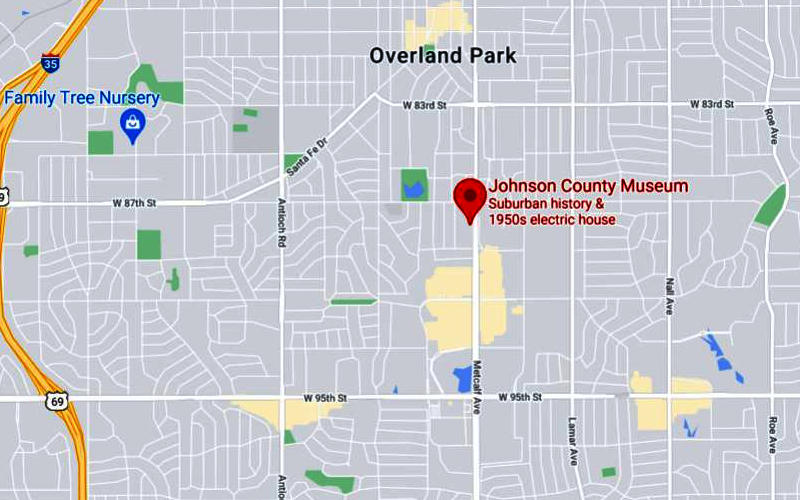 Johnson County Museum Map
Overland Park Restaurants & Attractions Kansas Art Museums
Kansas Attractions Kansas Travel & Tourism Home
copyright 2006-2021 by Keith Stokes