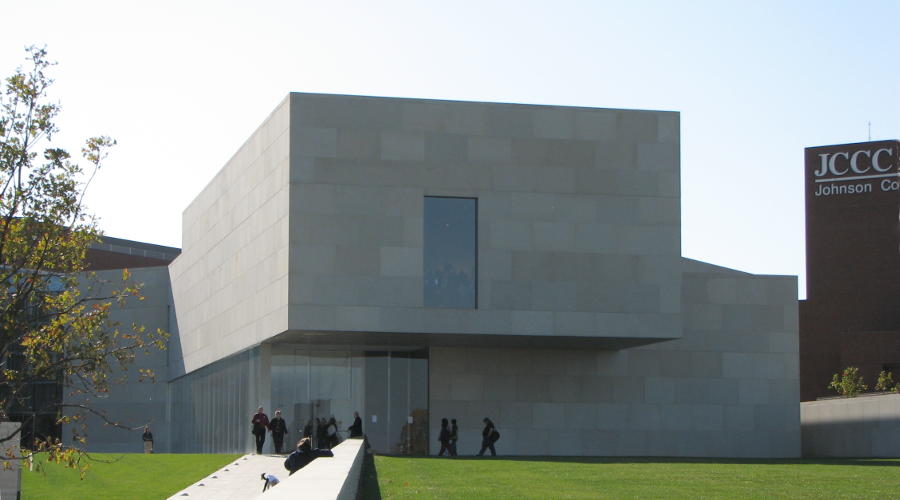 The Nerman Museum of Contemporary Art is located at the the corner of College Boulevard and Quivira in Overland Park.
The Nerman Museum of Contemporary Art in Overland Park, Kansas is located on the campus of Johnson County Community College (JCCC), the third largest college in the State of Kansas. I've heard several times that at 38,000 square feet the Nerman Museum of Contemporary Art is the largest contemporary art museum in 4 states, but no one ever says which 4 states. The building was designed by Kyu Sung Woo Architects, and consists of a box, cantilevered out from another box. It makes a fine venue for showing large paintings or unusually shaped sculptures or art objects. The shape and glazing of the building makes more sense from within the galleries, than from outside.
While I'm more of an impressionist fan, I still enjoyed over half of the art work on exhibit. The Nerman Museum of Contemporary Art collection includes about 700 works, with about 30 percent by artists with ties to the Kansas City area.
The Nerman Museum has 3 permanent galleries, and 7 galleries for temporary exhibits. Look for regular changes in the art exhibited at the Nerman Museum of Contemporary Art, the museum director plans to have 16 special exhibits each year.
Admission to the Museum of Contemporary Art is free. Tours of the galleries for individuals or groups requires advance reservation. Photography is permitted as long as flash or tripod is not used.
The Nerman museum offers an Early Explorations program for children ages 5 to 7, and more advanced Contemporary Creations classes for children ages 8 to 11. Students explore and discuss selected works of art, developing their critical thinking skills and expanding their cultural awareness; they then create original works of art in the museum's studio classroom.
In addition to the Nerman Museum, the Johnson County Community College campus has a lot of public art, including outdoor sculpture, paintings, ceramics, photography and works on paper displayed throughout the campus. Pick up a Visitor Orientation guide for a map to sculptures and other art located on the Johnson County Community College Campus.
The museum has a nice lunch restaurant called Cafe Tempo, but as of August 2021 it is temporarily closed.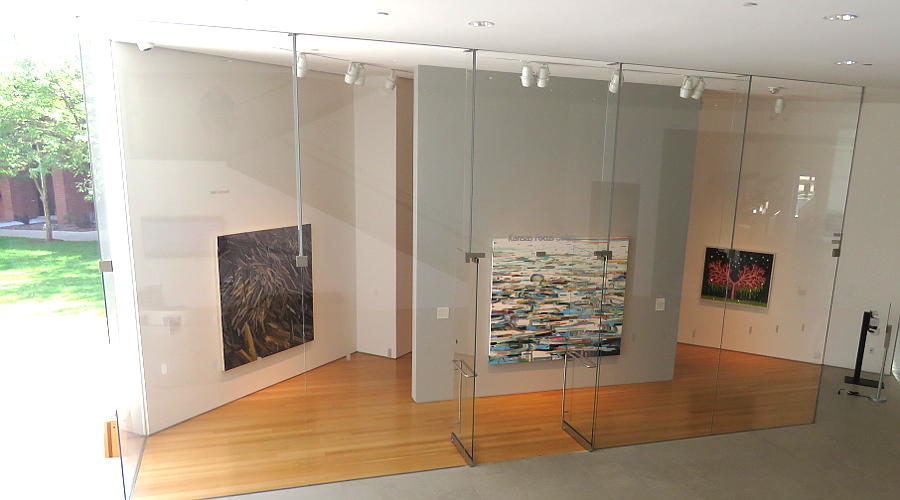 The Kansas Focus Gallery is the newest gallery, in a space which once was a museum gift shop.
It recognizes artists who have a connection to the state of Kansas.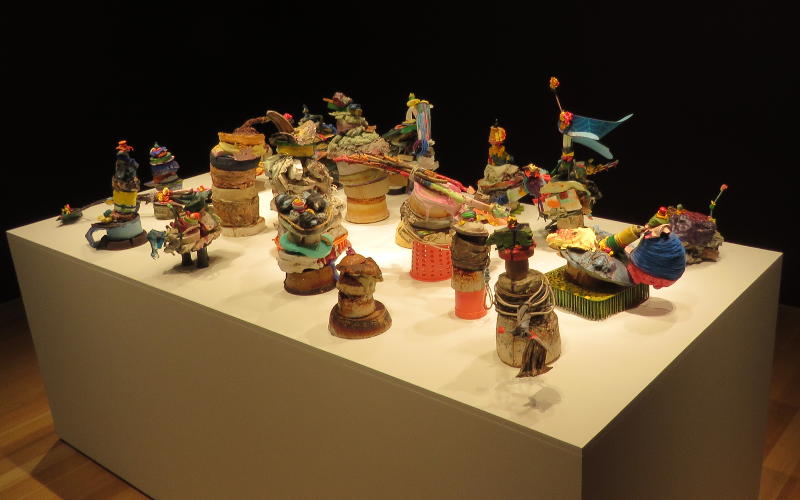 Solid, Liquid, and in Between: The Frag Sculptures by Joe Bussell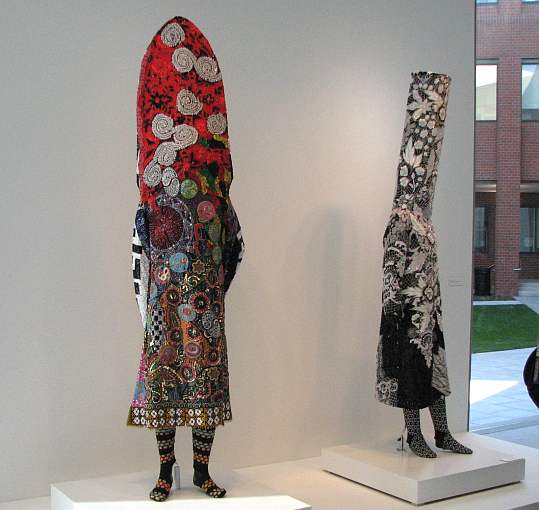 "Soundsuit" by Nick Cave. Made from found sequined and beaded materials.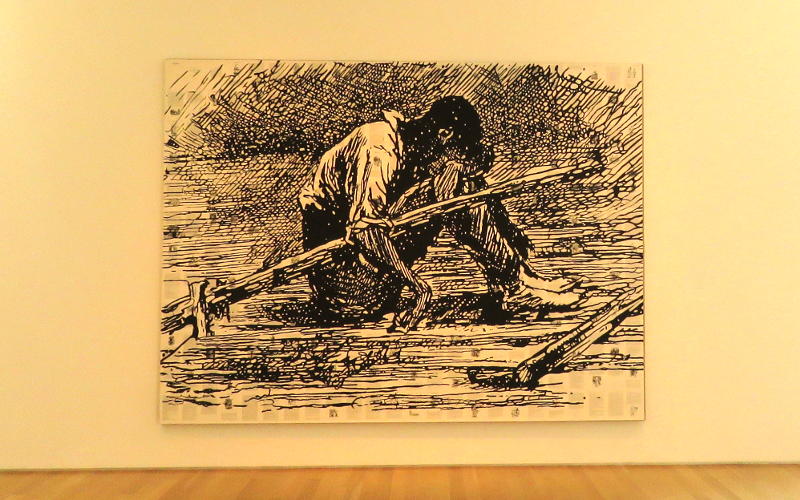 Adventures of Huckleberry Finn - Asleep on the Raft (after Mark Twain) by Tim Rollins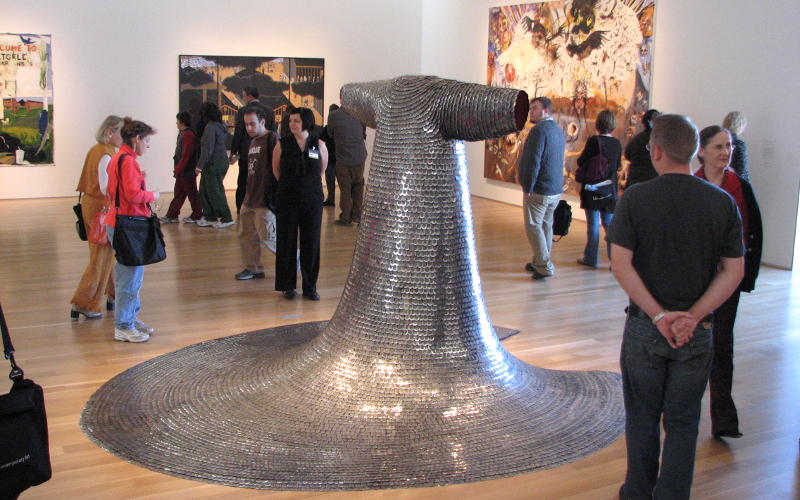 "Some/One" by Do-Ho Sun. Stainless steel military dog tags, steel structure, fiberglass resin, fabric.
This piece of art was a finalist for the 8 Wonders of Kansas Art.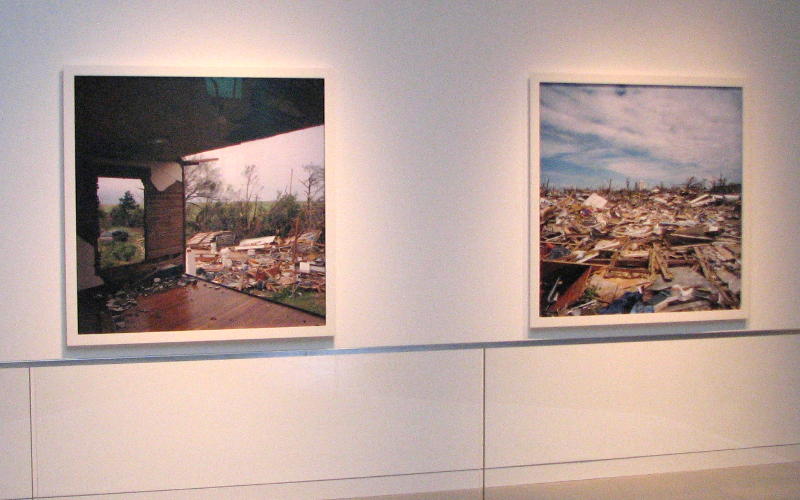 Chromogenic prints by Larry Schwarm, from Greensburg, Kansas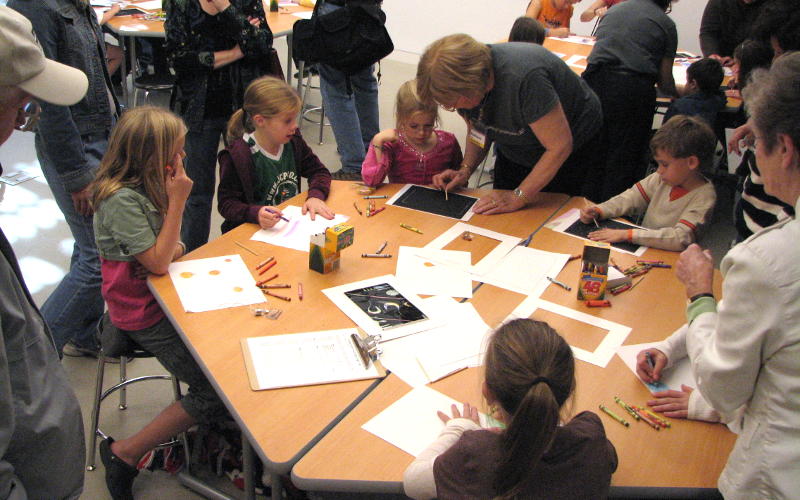 The Nerman Museum offers art making classes for children, as well as workshops for adults and families.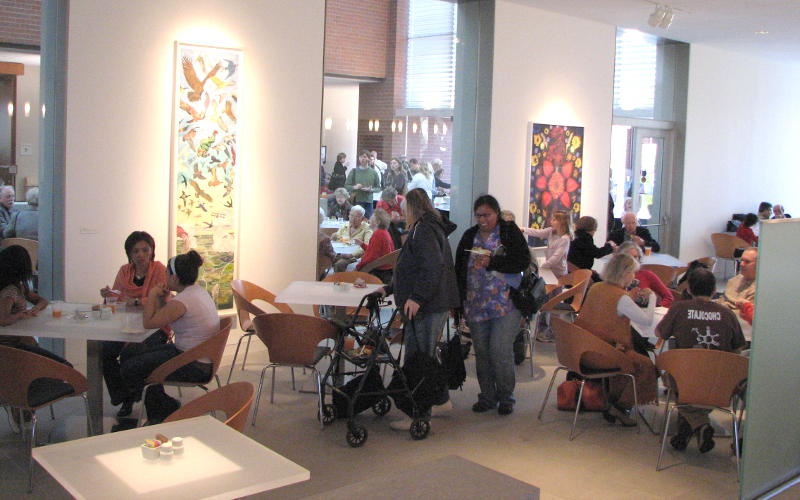 Café Tempo at the Nerman Museum is temporarily closed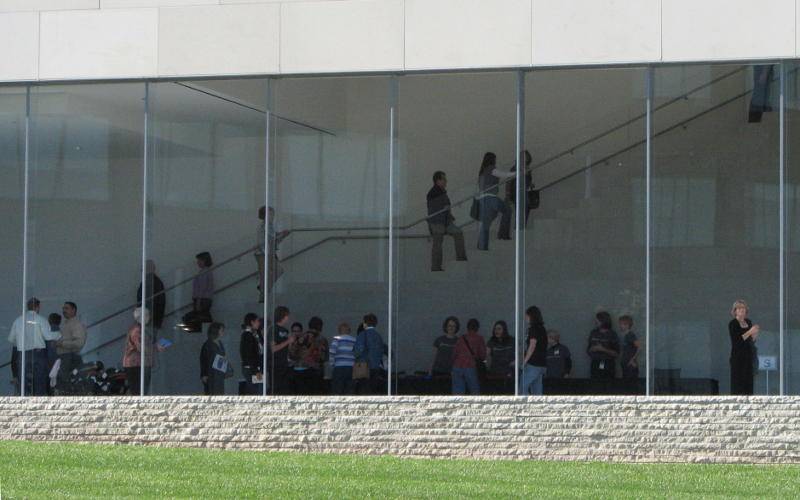 Nerman Museum of Contemporary Art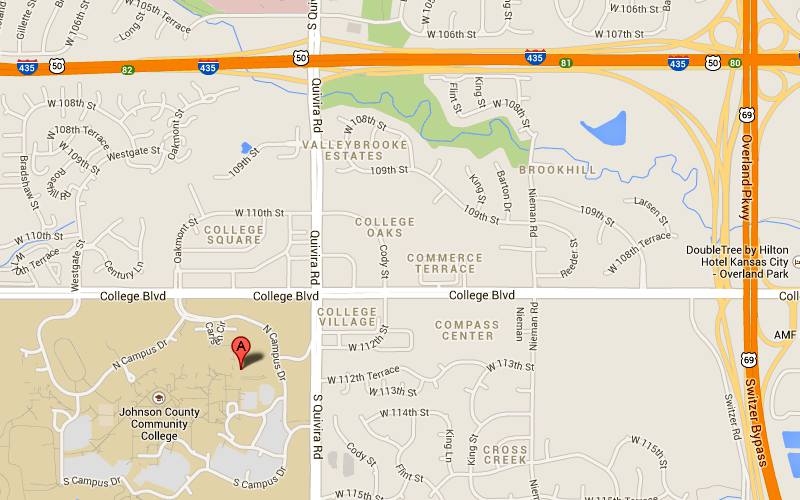 Nerman Museum Map
Overland Park Restaurants & Attractions Kansas Art Museums
Kansas Attractions Kansas Travel & Tourism Home
copyright 2007-2021 by Keith Stokes