9/11 Memorial

12401 Hemlock Street
Overland Park, Kansas 66213
(913) 888-6066

Open 8Am - 5PM Free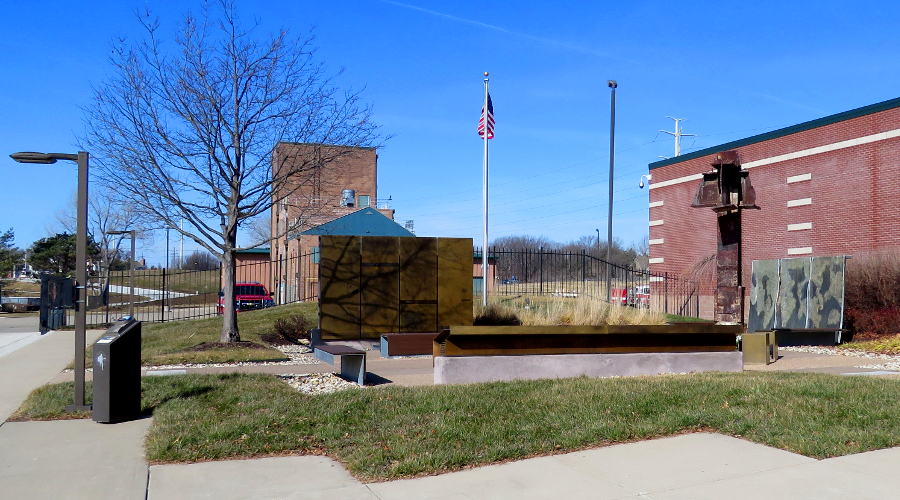 9/11 Memorial - Overland Park, Kansas
A 14 foot girder stands sentinel near the entrance to to the Overland Park, Kansas Fire Training Center. The 2 1/2 ton artifact which was recovered from the World Trade Center is the focal point of this 9/11 Memorial, which is is a tribute to the those who perished on September 11, 2001 which tells the stories of the heroism, sacrifice and tragedy of that day.
The 9/11 Memorial features a "Weeping Wall" with water flowing over three eroded metal panels to represent tears shed for the victims, granite floor tiles from the World Trade Center, and panels telling the stories of each hijacked flight. The four panels provide a timeline for that day and on September 11 each year, sunlight passing through an opening in the steel girder traces its way across the panels and rests on medallions representing each flight at the time that they crashed.
The memorial plaza has a flat panel listing the names of the 2,983 people killed in the terrorist attacks in New York, the Pentagon and the four flights.
A waist high stand next to the memorial has a audio message telling the of the story of September 11. You crank a small generator for about a minute and then can listed to the recording.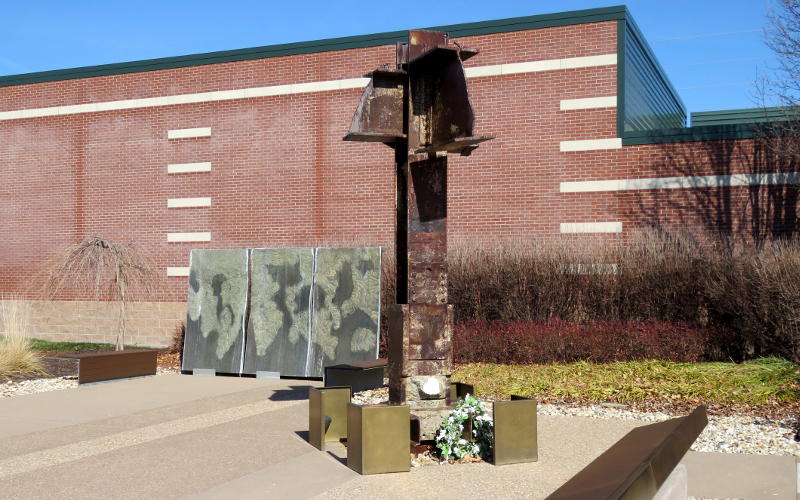 Weeping Wall and World Trade Center artifact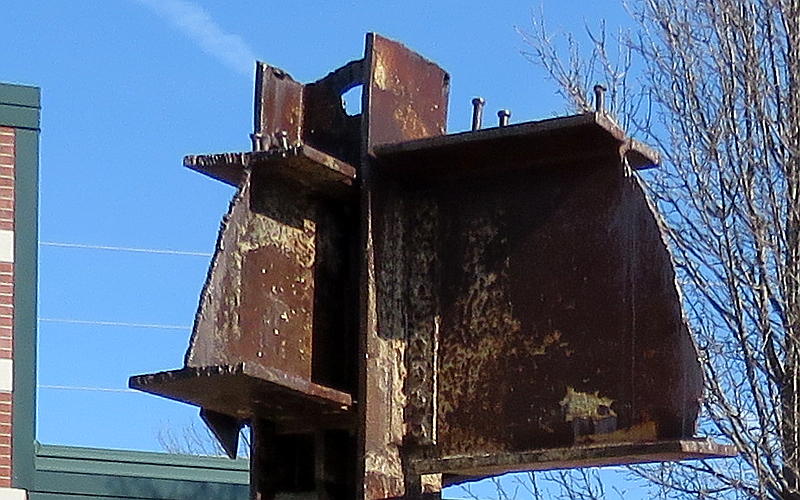 The hole at the top of the column is believed to have been used to haul it out of the Ground Zero debris.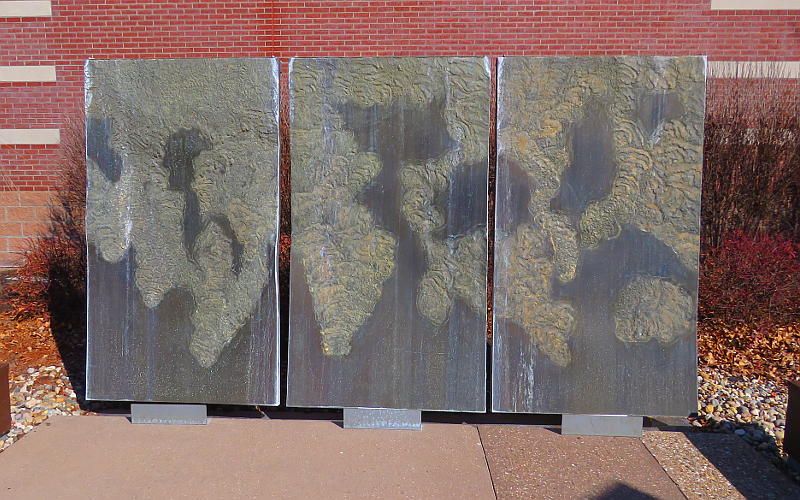 "Weeping Wall"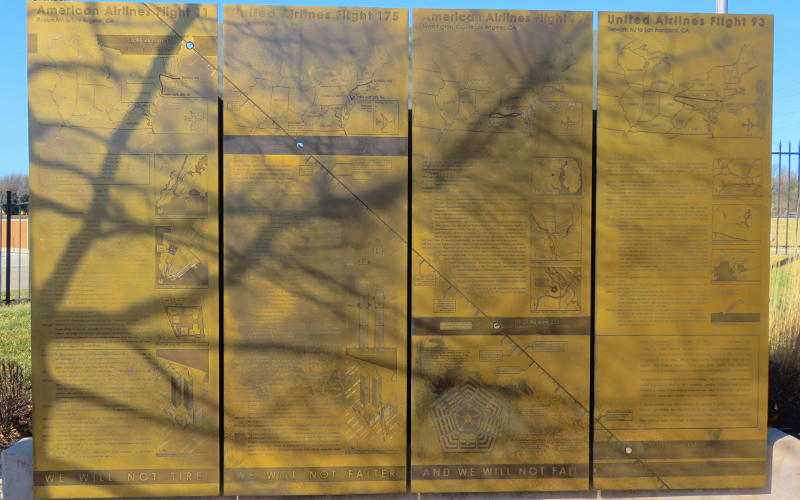 The Story of the Four Flights
On September 11 each year, the shadow of the 14 foot artifact crosses these panels and sunlight passing through
a hole in the girder follows that diagonal line, passing over the four medallions at the time they went down.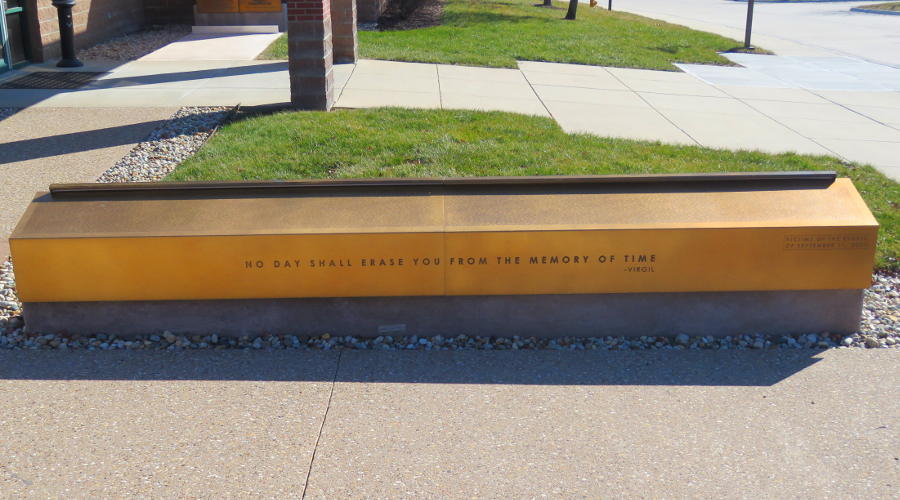 List of names of those who passed away on September 11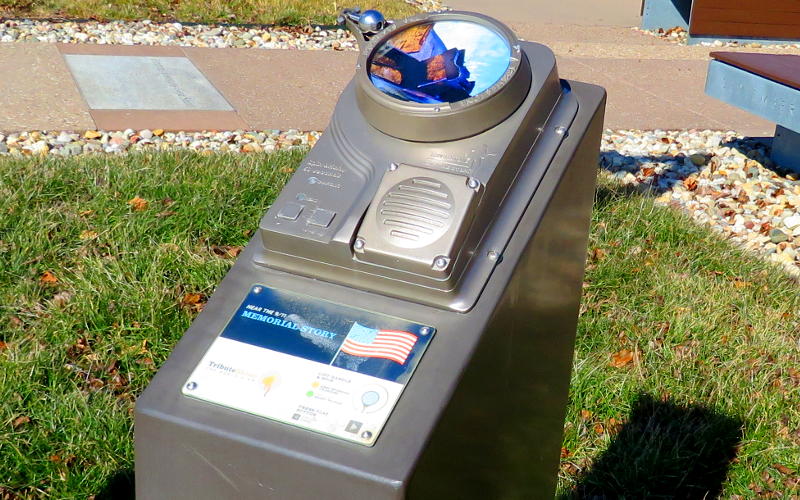 Audio message of the 9/11 Memorial Story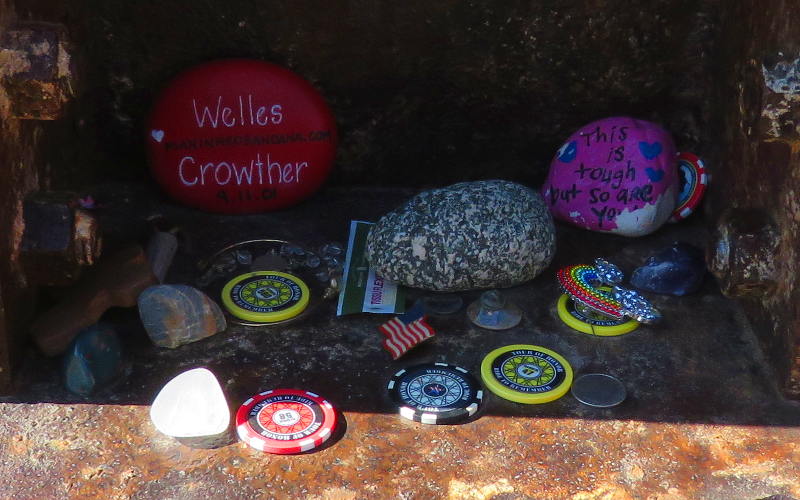 Items visitors leave to pay their respects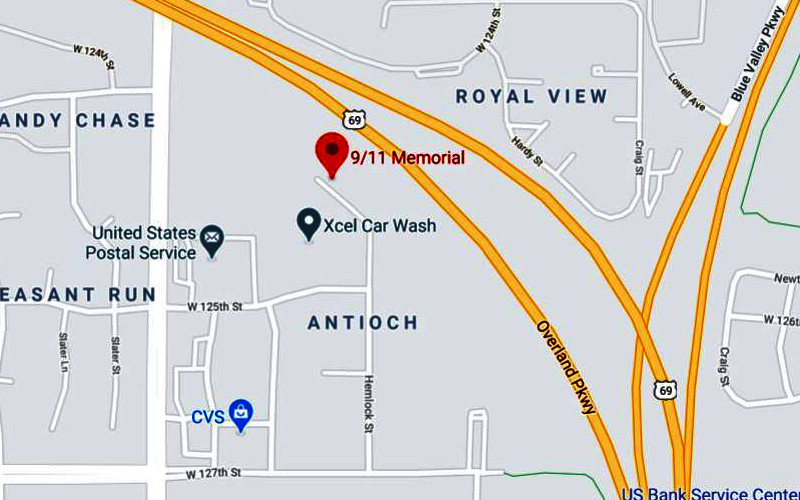 9/11 Memorial Map
Overland Park Restaurants & Attractions Kansas Art Museums
Kansas Attractions Kansas Travel & Tourism Home
copyright 2021 by Keith Stokes