Overland Park Farmers Market

8101 Marty
Overland Park, Kansas 66204
(913) 642-1410

Wednesdays & Saturdays through September
7:30AM-1PM
Saturdays October - November 8AM-Noon

Overland Park Farmers Market Map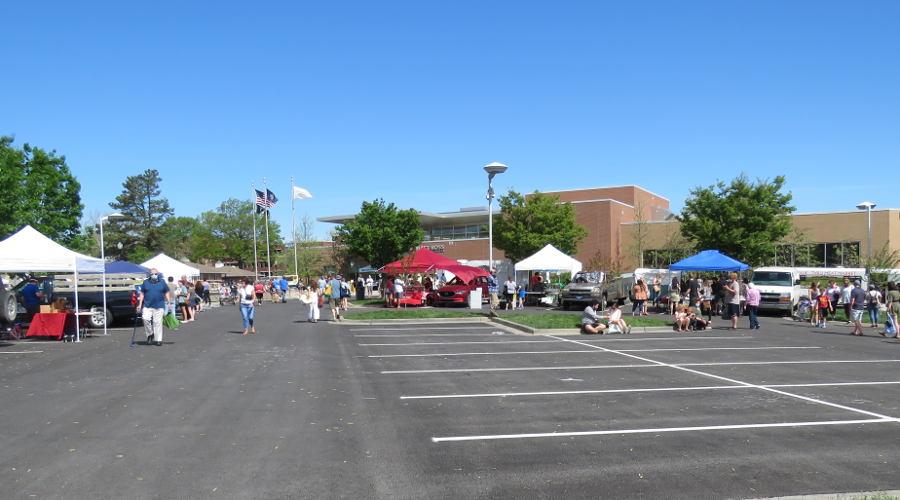 Overland Park Farmers Market is spread over several parking lots
Overland Park Farmers Market in old downtown Overland Park, Kansas is a fun place to purchase produce, live plants, homemade preserves and fine baked goods. For over 35 years the market was held at the Farmers Market pavilion, but Covid made some adaptations necessary and the market was first moved to the Overland Park Convention Center and finally to the parking lots at the Matt Ross Community Center, about 1,000' south of the old pavilion.
The larger space allows the vendors to be spaced farther from each other and for customers to be much more spread out. Shoppers and vendors are asked to wear masks or face coverings where people are unable to maintain six feet of distance. Only one family or group will be allowed at a booth at a time and shoppers must stay at least six feet away from other shoppers.
While self service is available for non produce items such as meats, cheeses and packaged foods, vendors serve fresh produce. rather than shoppers handling the produce.
Free parking is available at the formerly used pavilion, Edison District parking garage and nearby streets,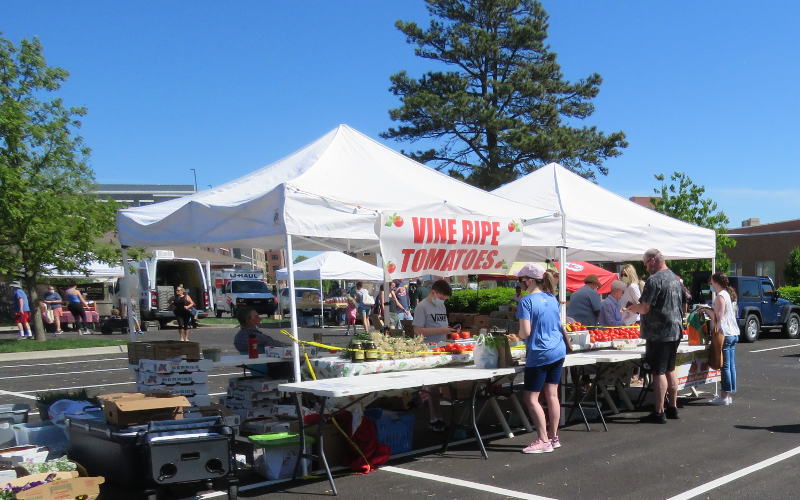 Vine Ripe Tomatoes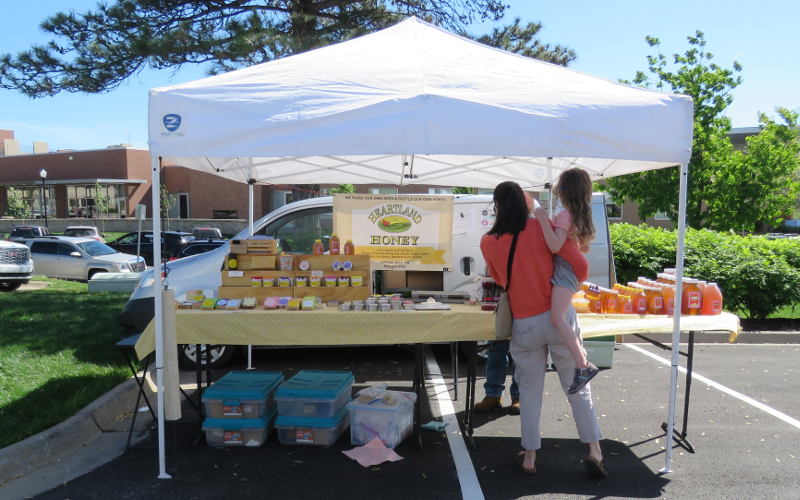 Heartland Honey - Spring Hill, Kansas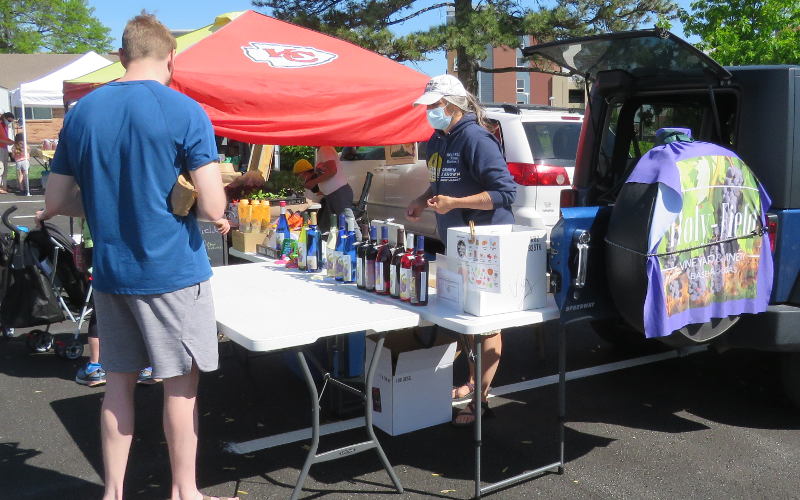 Holy-Field Vineyard & Winery - Basehor, Kansas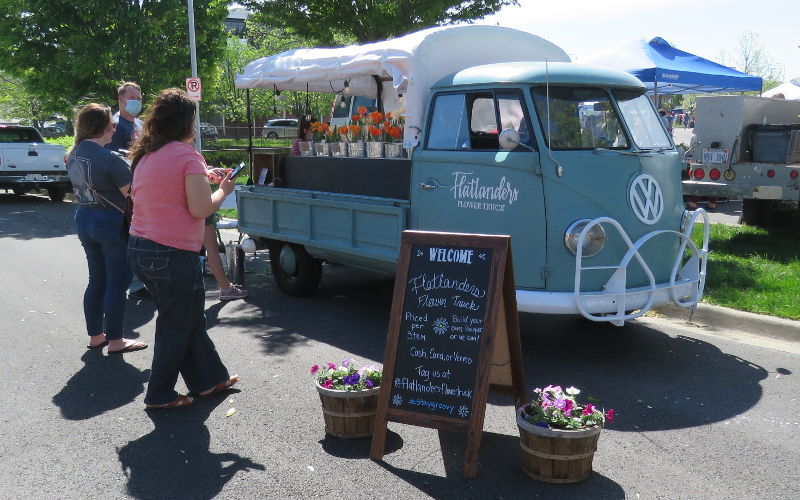 Flatlanders Flower Truck - Overland Park, Kansas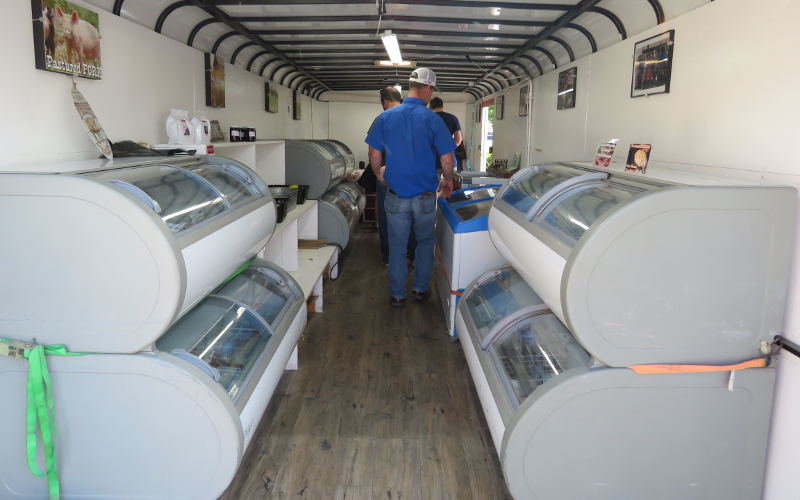 Bauman's Mobile Meat Market - Garnett, Kansas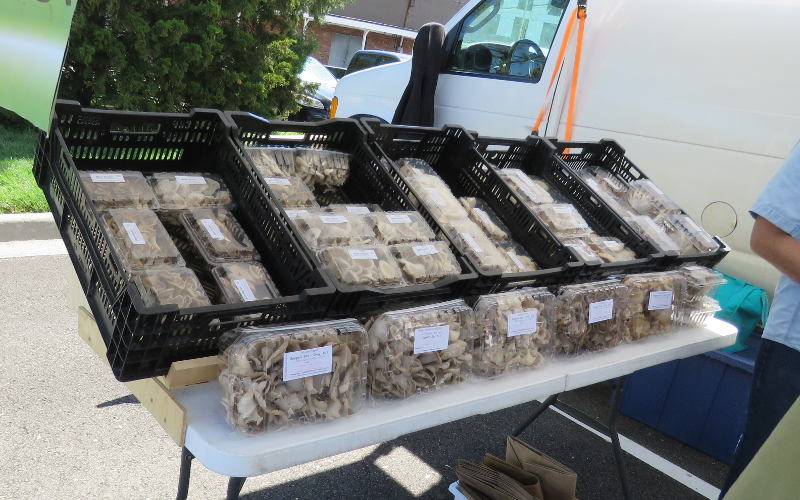 Musrooms from Dragonfly Farms of Garden City, Missouri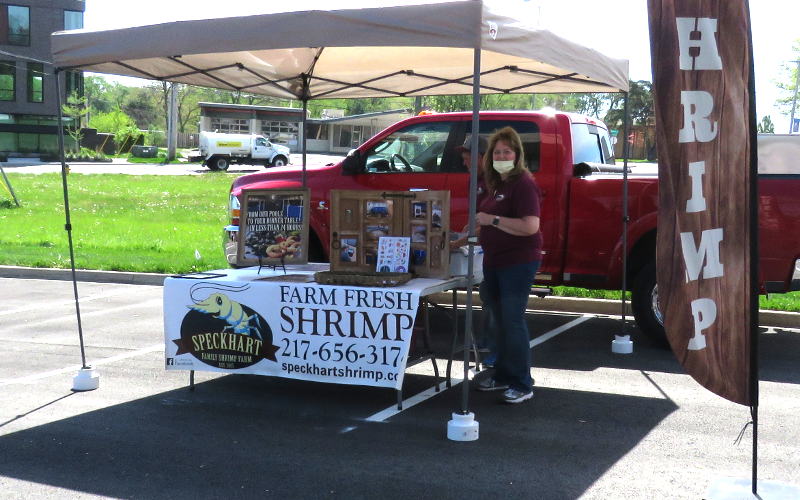 Speckhart Family Shrimp Farm - Payson, Illinois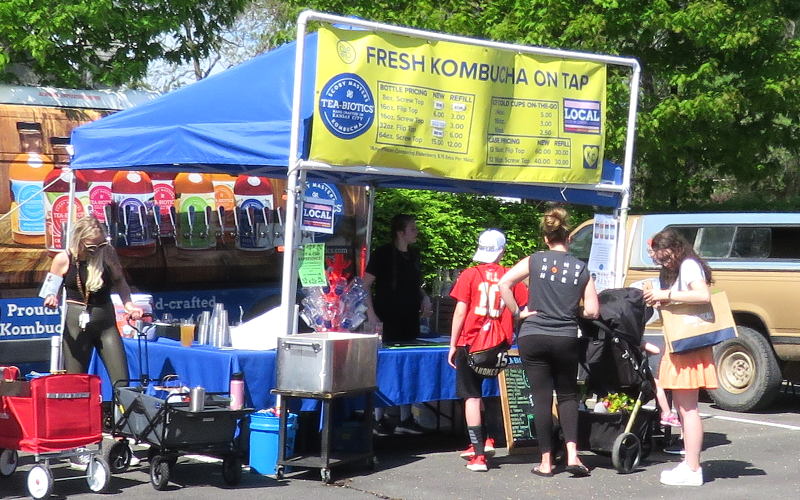 Tea-Biotics Kombucha Tea - Olathe, Kansas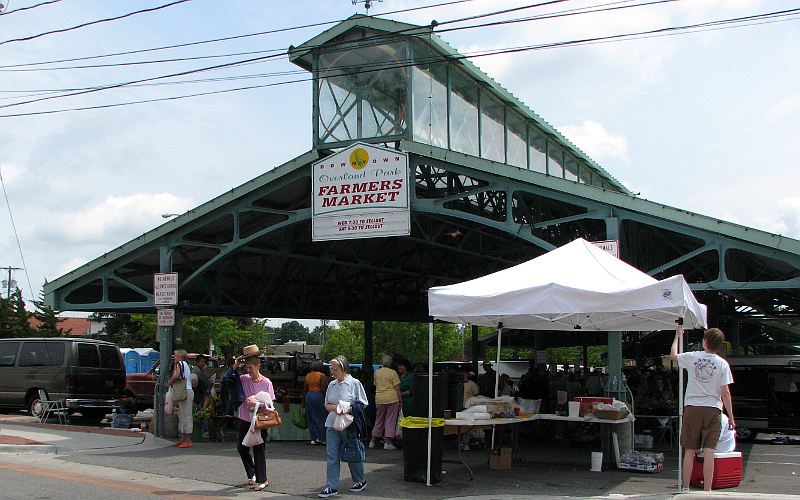 Overland Park Farmers Market was in this pavilion prior to 2020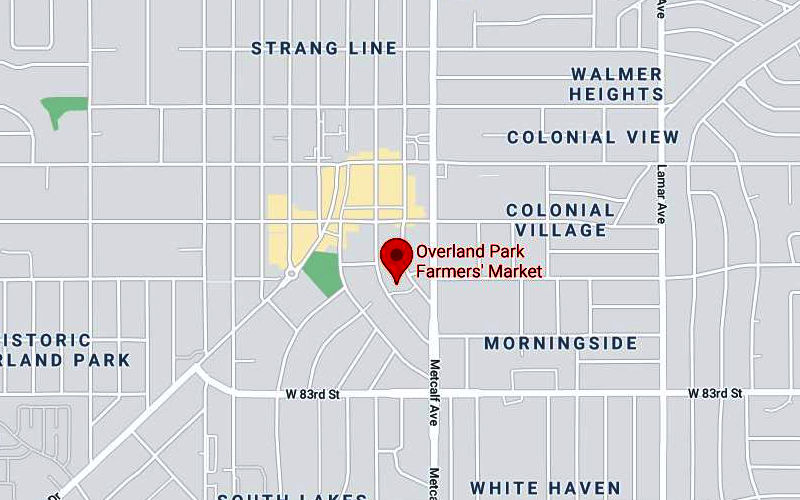 Overland Park Farmers Market Map
Overland Park Restaurants & Attractions
Kansas Attractions Kansas Travel & Tourism Home
copyright 2006-2021 by Keith Stokes