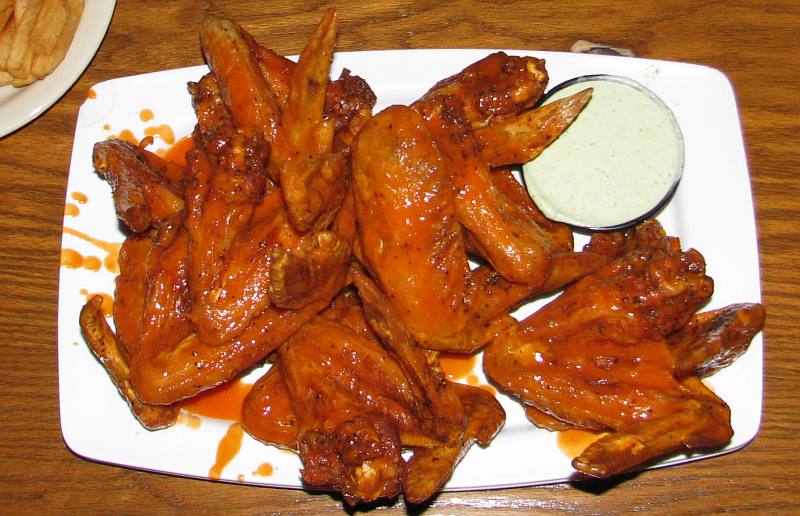 A dozen wings at the peanut feeds 2-3 people or gives you an extra meal to take home ($124)
The Peanut on 127th Street Neighborhood Bar & Grill in Overland Park, Kansas serves what many people consider to be the best Buffalo chicken wings in the Kansas City area. I put them in the top 3.
The other item the Peanut is most known for is bacon, lettuce & tomato sandwiches. The BLTs are available in single & triple, plus extras such as more bacon, fried egg and sliced avocado.
The unusually large, whole wings are a bit tough, but have a unique black peppery flavor that makes it all worth while. The Peanut's chicken wings are served with a special blue cheese sauce made in the restaurant.
Two other items are worth a special trip. The onion rings are very good, but the standout is the chicken sandwich with marinated chicken breast, Swiss & cream cheeses, red onion and grilled red bell peppers on a hamburger bun.
The French fries are pretty ordinary.
There are several Peanut locations. Three are on the Missouri side of the metropolitan area and the newest one is in downtown Overland Park. The Peanut is one of the few places in town to get hamburgers that are hand formed and cooked to order.
I've always liked the food from The Peanut but for years only got the food to go (small up charge) because each of the Peanut locations seemed excessively smoky. But Overland Park no longer permits indoor smoking at restaurants and eating in is a pleasure. It is also a good place to play some electronic games or watch football and other sports on the giant screen.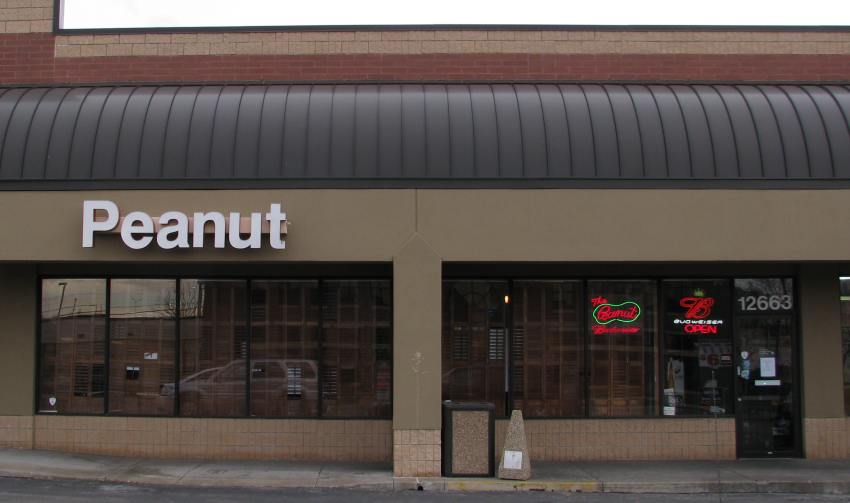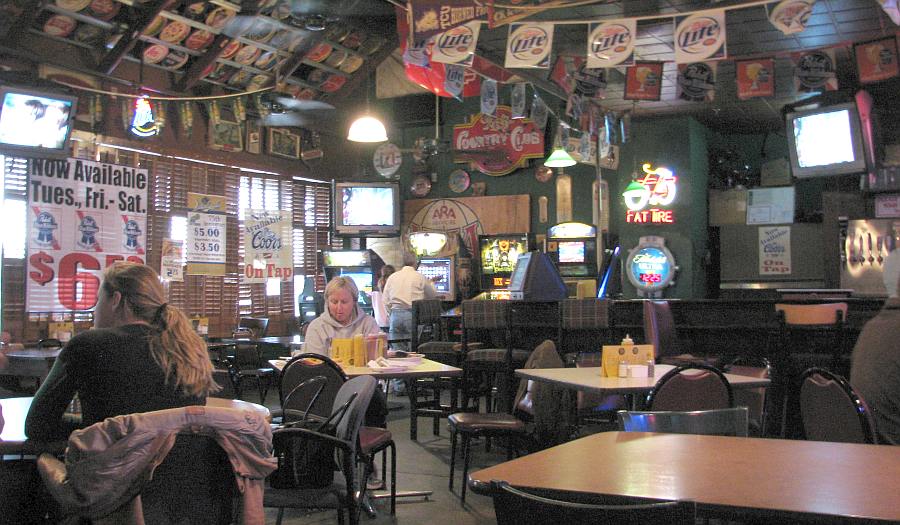 Peanut Bar & Grill dining room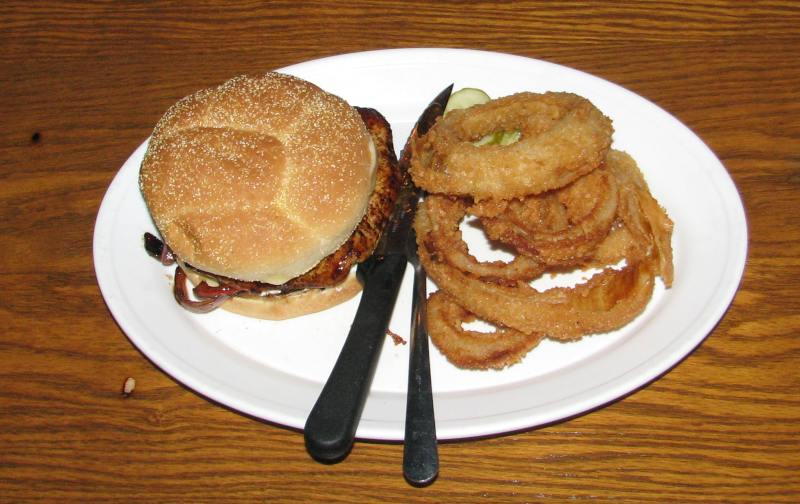 Marinated chicken sandwich and side order of onion rings ($12.25)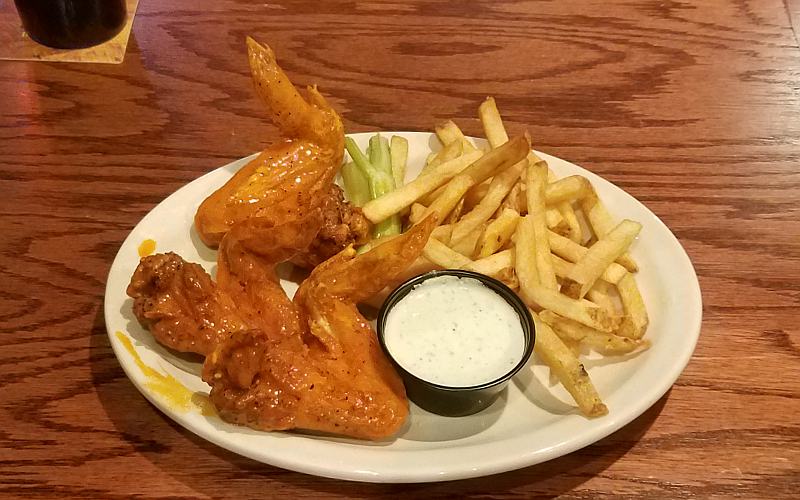 Three wings and fries appetizer ($10)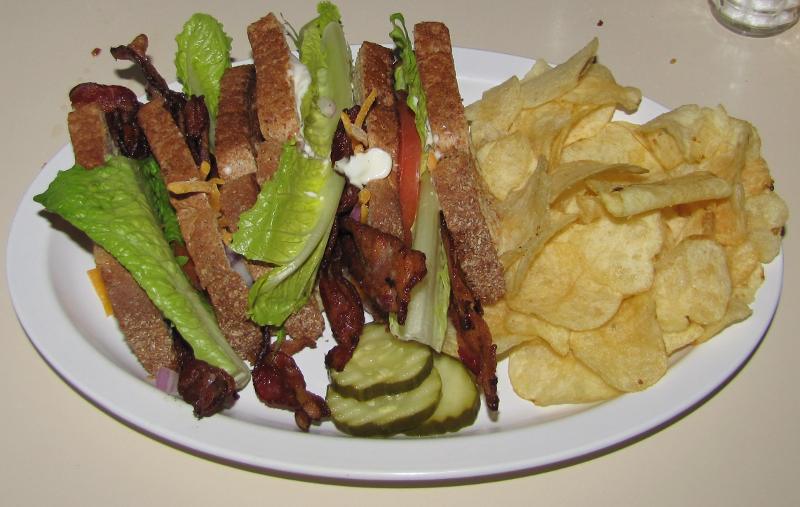 Triple BLT with chips and pickle - $13
| | |
| --- | --- |
| Peanut menu from February 2018 | Salad & side menu from February 2018 |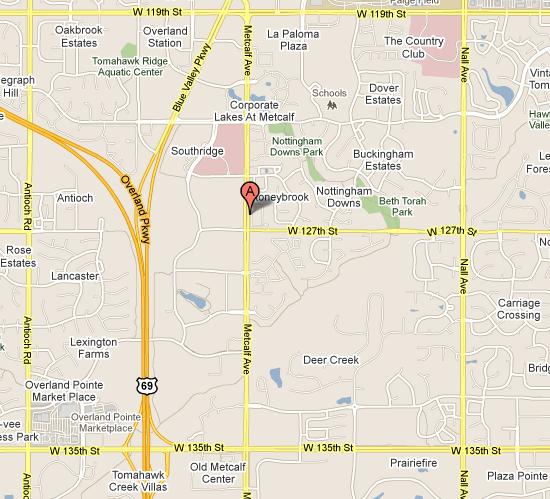 The Peanut Map
L-11/09 copyright 2009-2018 by Keith Stokes