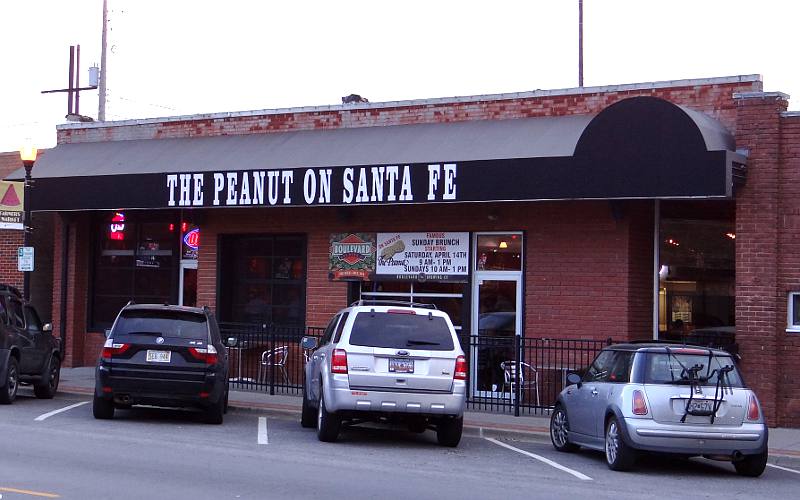 The Peanut on Santa Fe in downtown Overland Park, Kansas is the 5th location for this Kansas City, Missouri chain of bar & grills. This location opened in 2012. There was formerly a Peanut location about a half mile farther north.
The Peanut serves what many people consider to be the best Buffalo chicken wings in the Kansas City area. I put them in the top 3. The unusually large, whole wings are a bit tough, but have a unique black peppery flavor that makes it all worth while. The Peanut's chicken wings are served with a special blue cheese sauce made in the restaurant. The Peanut is one of the few places in town to get hamburgers that are hand formed and cooked to order.
The menu is relatively short, but there are a few other items worth a special trip. The onion rings are very good, and there are several good sandwiches. The grilled chili dogs are among my favorite in the Kansas City area and here are excellent single, double, and triple BLT sandwiches, but the standout is the chicken sandwich with marinated chicken breast, Swiss & cream cheeses, red onion and grilled red bell peppers on a hamburger bun.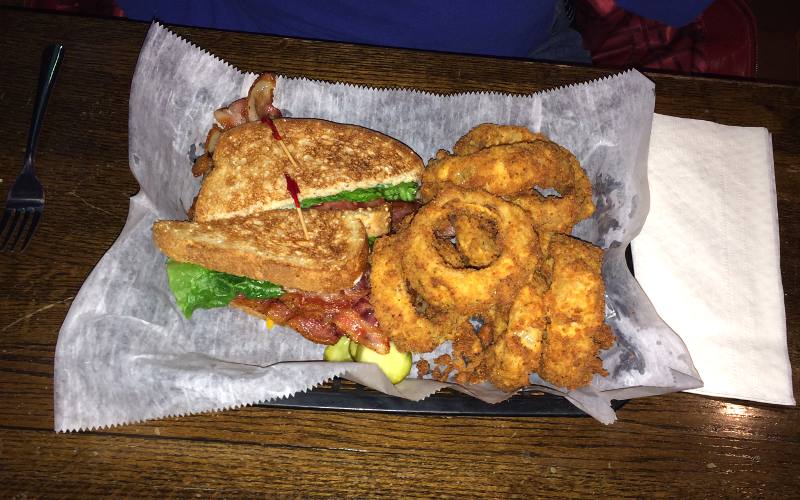 Single Bacon, Lettuce and Tomato sandwich with extra bacon and onion rings $11.24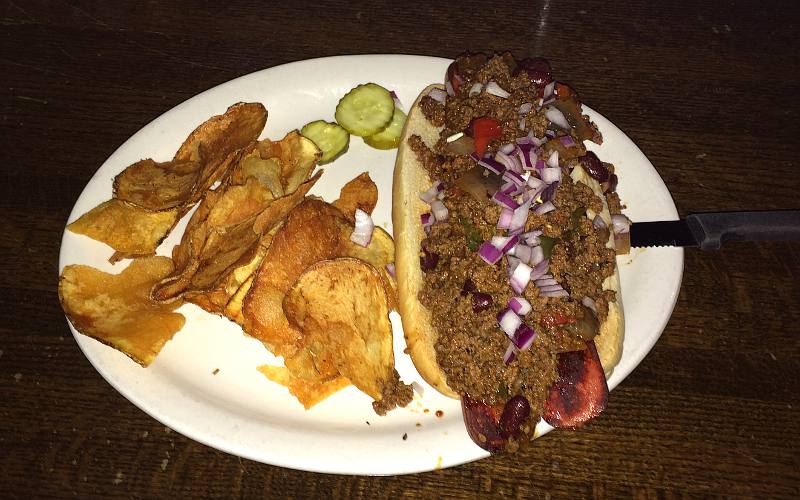 Chili Dawg (1/4 pound all beef hot dog with homemade chili) and house made chips $8.99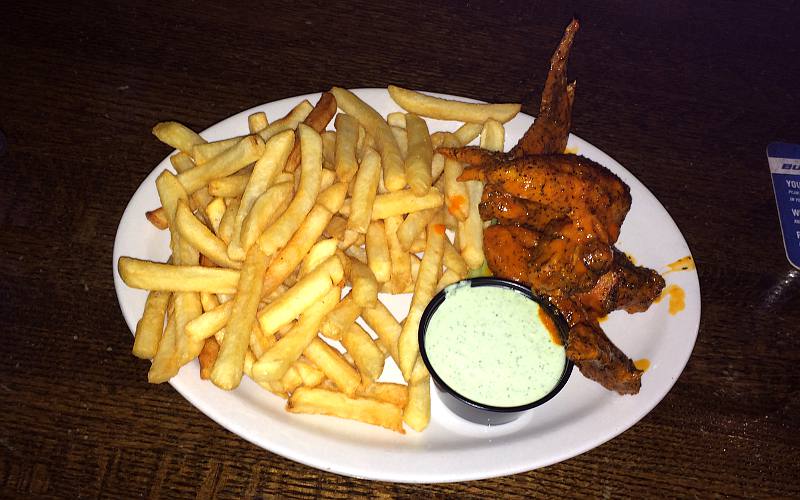 Three wings and fries $8.99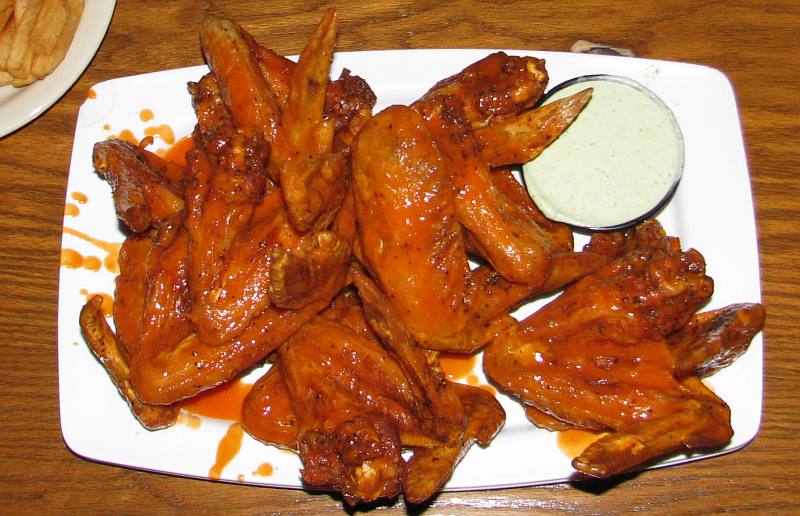 A dozen wings at the peanut feeds 2-3 people or gives you an extra meal to take home - $19.99
Menu from February 2016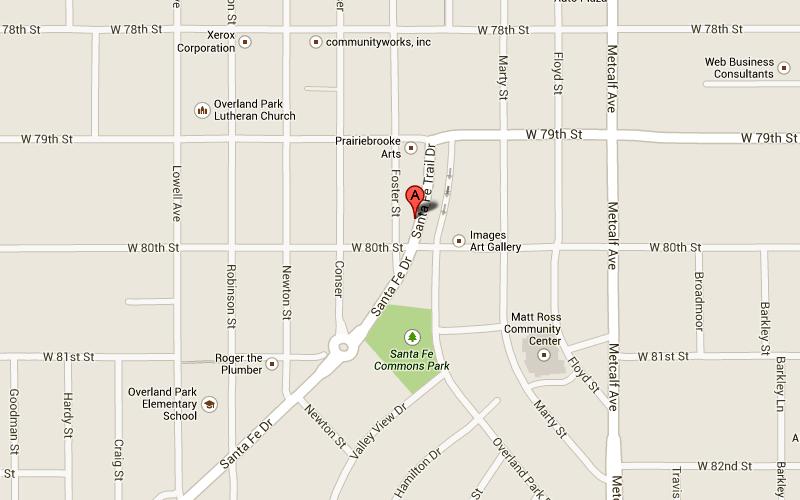 The Peanut Map
L-11/09 copyright 2009-2016 by Keith Stokes