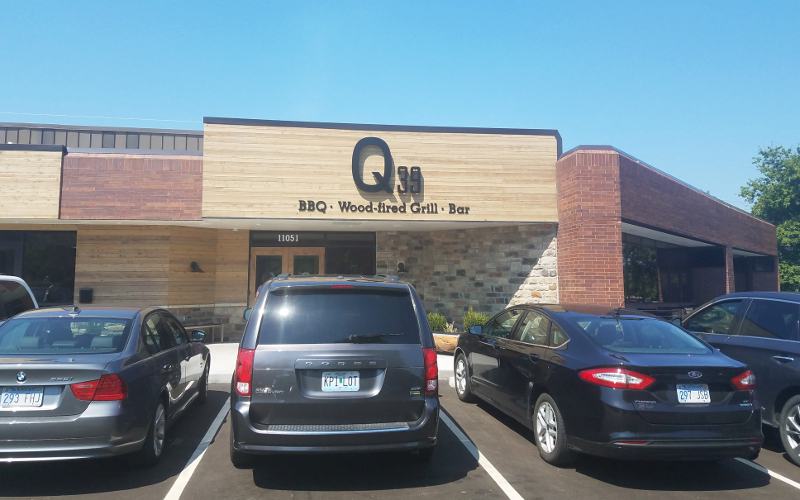 Q39 - Overland Park, Kansas
Q39 opened its first Kansas location in Overland Park, Kansas in August, 2017. This is a first look at the new barbeque restaurant, based on a visit 5 days after that opening. A more detailed review will be made when they have been open for a longer period and we have paid more visits. Frankly, they did an outstanding job for having been open only 5 days. I don't think that someone who didn't already now they had just opened, would have guessed.
This location was originally the site of Hayward's Pit Bar B Que, which moved here from another Overland Park location in the 1980s and, just moved to Lenexa in 2016. The interior has been totally redone, with an open dining room where there used to be multiple rooms. Even the bathrooms have been relocated.
The interior changes make the restaurant look much like Q39's original location, on 39th Street in Kansas City, Missouri, less than a mile from the Kansas State Line.
When walked into Q39, there was a sign on the door saying that "Delicious Destinations" and the Travel Channel were videotaping. We saw a couple being taped at a table on the far side of the room. During our meal, they finished taping and the couple moved to a table near us, where they finished their meal.
We split a $10 share-able "best wings on the planet" and a $16.50 "Judges Plate." I liked the texture and crispy skin of the chicken wing appetizer. The chipotle BBQ sauce was very sweet, sweeter than I would pick.
The combination BBQ plate had a choice of three meat and we selected pork ribs, smoked chicken and sausage. There were also a choice one side, but we paid an up charge to have French fries and another $4 for seasonal vegetables. The ribs had good flavor and the texture I like - tender, but not falling off the bone. The servings seemed a little small, but were appropriate for the price point.
This new Q39 is like to be going head to head with the Fiorella's Jack Stack Barbecue which is only three miles away. The Jack Stack tends to habe long waits, but Q39 has the advantage of offering reservations on Open Table.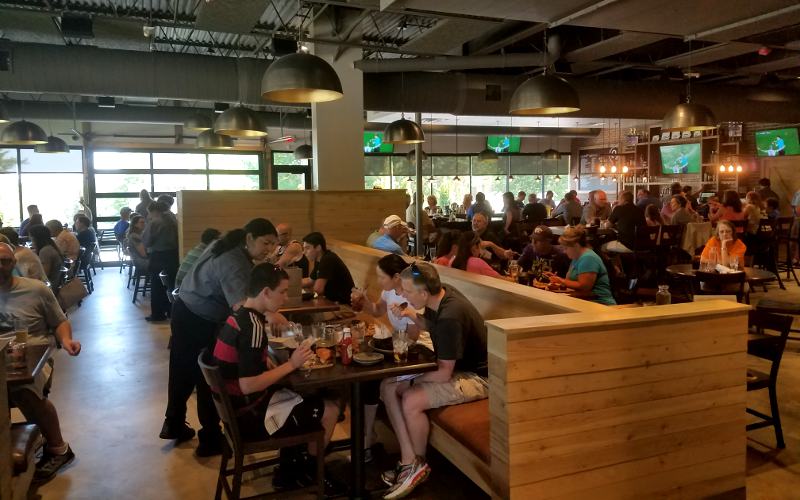 Q39 dinning room with bar in the back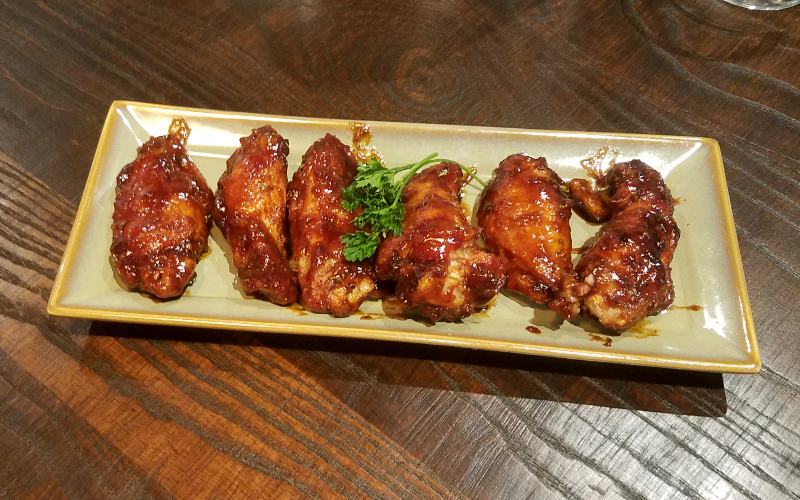 "Best Wings on the Planet"

"Judges Plate"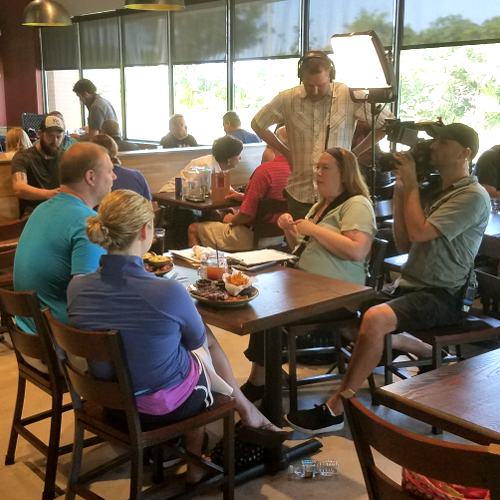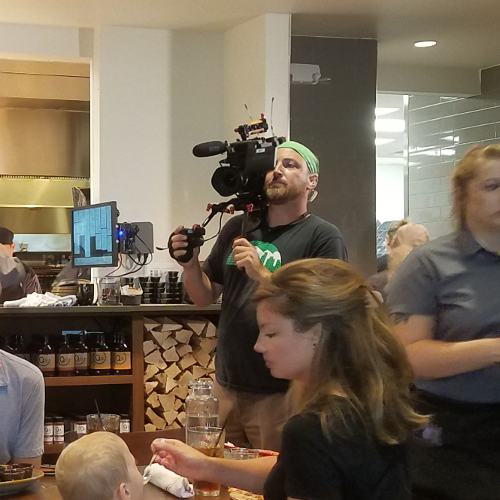 "Delicious Destinations" and the Travel Channel taping at Q39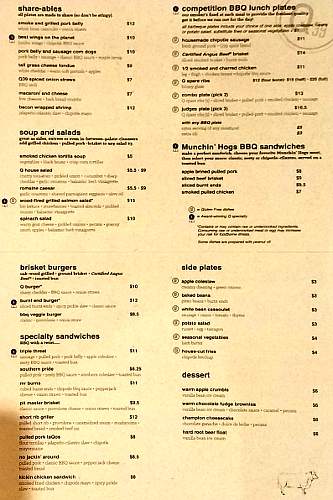 Q39 Menu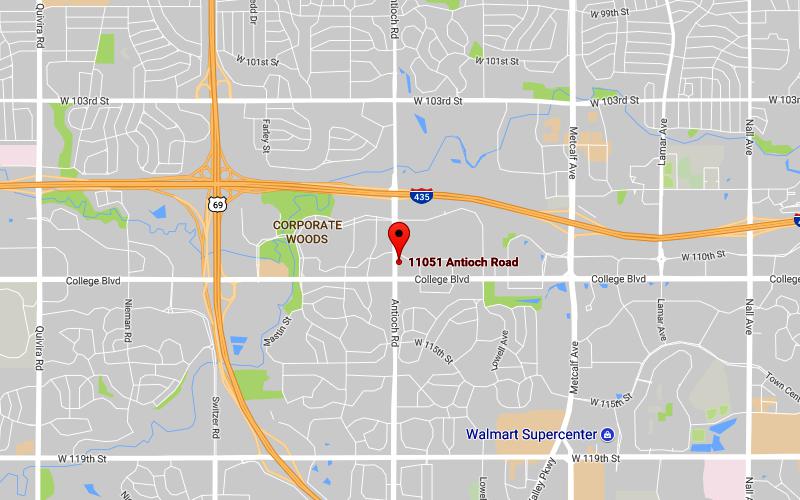 Q39 Map
Overland Park Restaurants & Attractions
Kansas Restaurants Kansas Travel & Tourism Home
copyright 2013-2015 by Keith Stokes