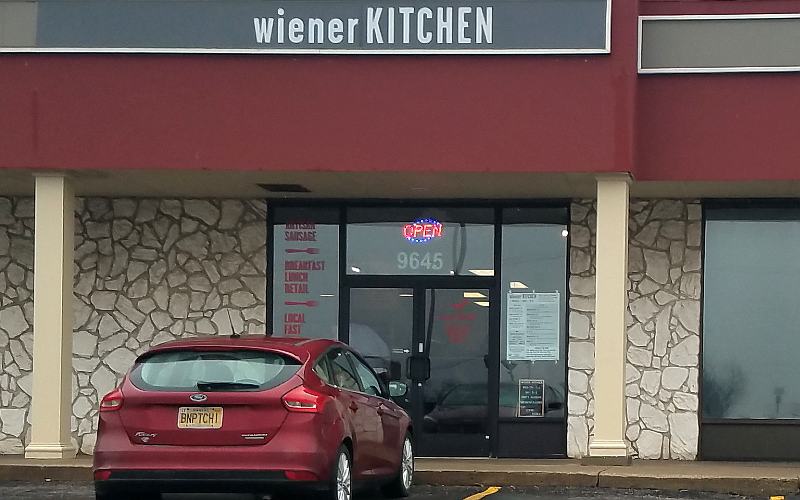 Wiener Kitchen - Overland Park, Kansas
After 5 years of selling hand crafted sausages from their Wiener Wagon mobile cart at the Overland Park Farmers Market, husband & wife team, Dave Derr & Jessica Rush opened Wiener Kitchen in Overland Park, Kansas at the end of 2017. They plan to continue to have the cart at the seasonal farmers market, but this small store front restaurant will be open year around for breakfast and lunch.
The menu is quite limited with just 4 breakfast items and 7 sandwiches, plus chili and whatever specials may be offered. Breakfast is served until 10AM, but the sandwiches are available anytime the Wiener Kitchen is open.
We are including Wiener Kitchen on our Specialty Food Guide, not our list of Unique Kansas Restaurant. The creative sandwich toppings have been a mixed success with us. I don't hate them, but I've yet to try one which I want to have a second time. Most sandwiches are $8. The buns come from Sasha's Baking Company in Kansas City, Missouri.
The sausages themselves are more impressive, though not necessarily impressive enough for the price points they occupy. Pork sausage is $1-/pound, beef, specialty and chicken sausages of $13/pound. So far, we have tried chorizo, Cajun andouille, spicy Italian, Polish, garlic chicken & Buffalo chicken sausages, and jalapeno cheddar kielbasa.
The andouille and kielbasa are the two which have stood out. The Buffalo chicken sausage doesn't make me think of Buffalo chicken wings even a little bit and I wasn't much impressed at first, but on a whim, I tried a little peanut butter with it and the combination of flavors was pretty good.
The bulk sausages are sold uncooked and need to be cooked, rather than just heated. The two times I have purchased bulk sausages, the man at the counter asked if I knew how to cook sausages, but asked in a way that is would be embarrassing to ask him what he recommended.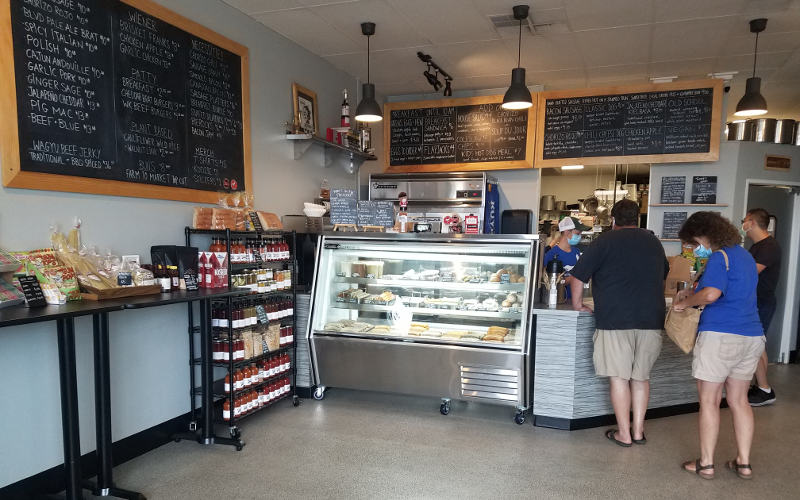 Wiener Kitchen dinning room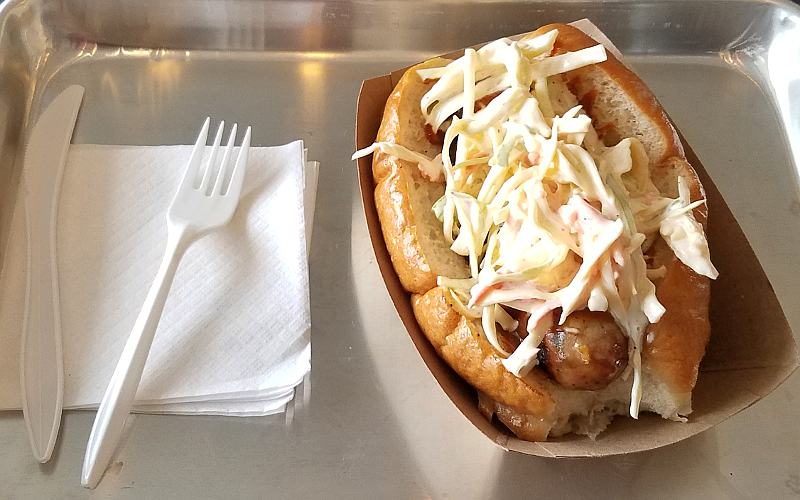 J.C.K. - Jalapeno cheddar kielbasa, coleslaw & spicy honey mustard bbq sauce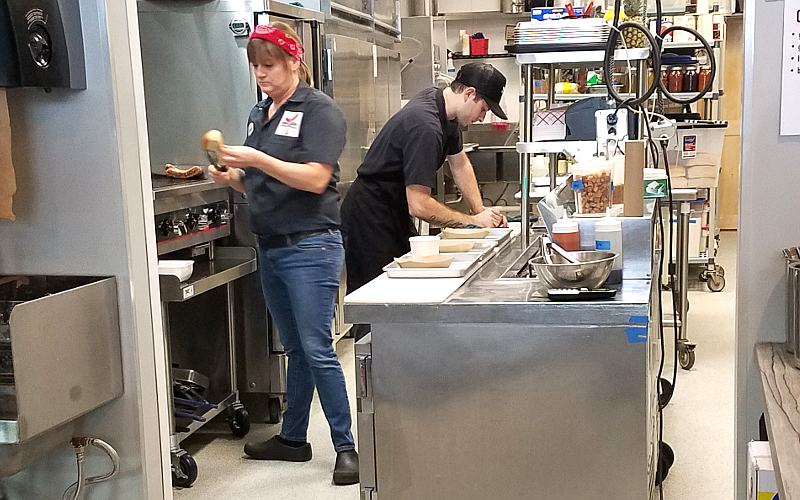 The purpose built kitchen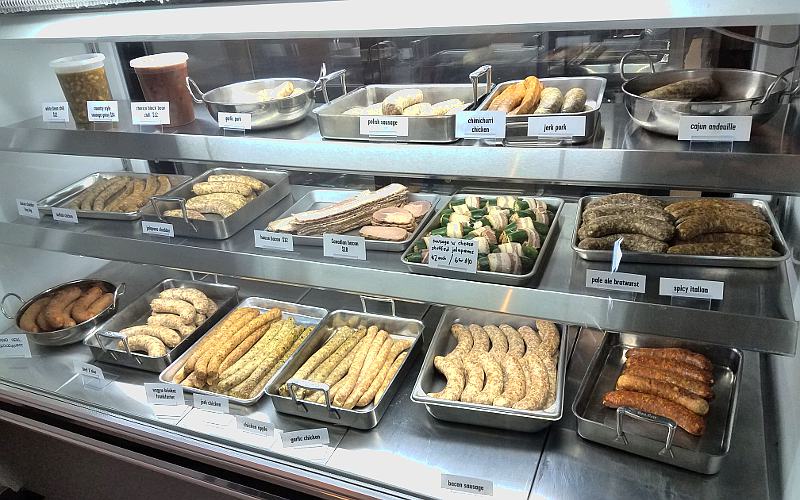 The large selection of specialty sausages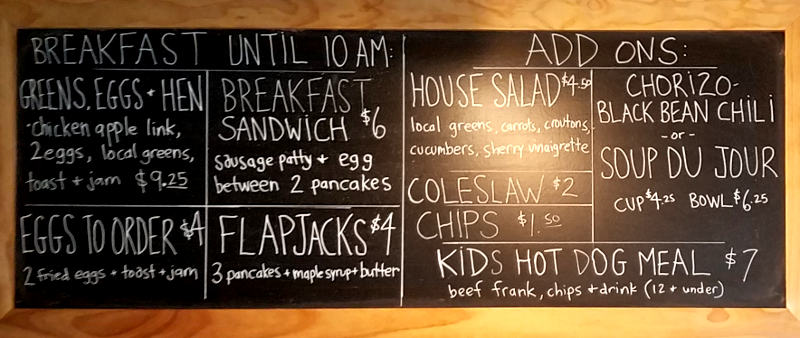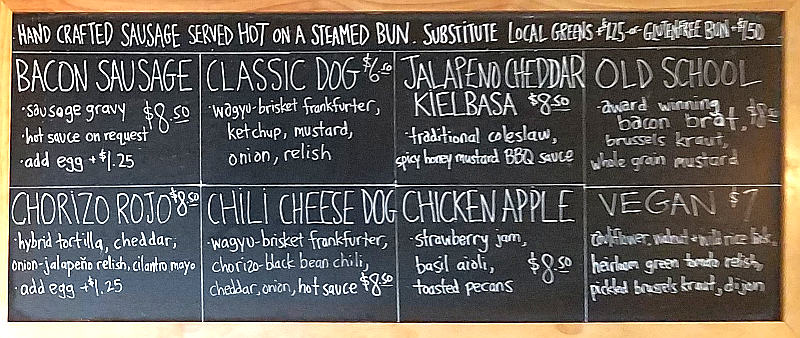 Wiener Kitchen Menu from September 2020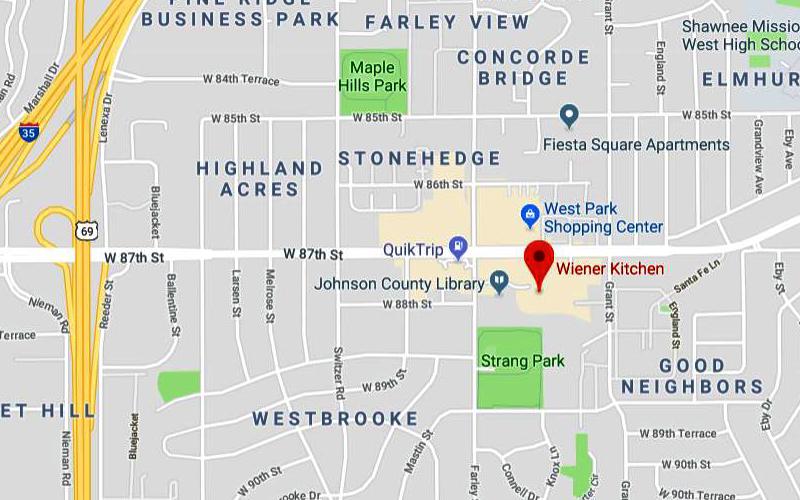 Wiener Kitchen Map
copyright 2018-2020 by Keith Stokes