Wyandot Barbeque 2
7215 W 75th Street
Overland Park, Kansas 66204
(913) 544-1060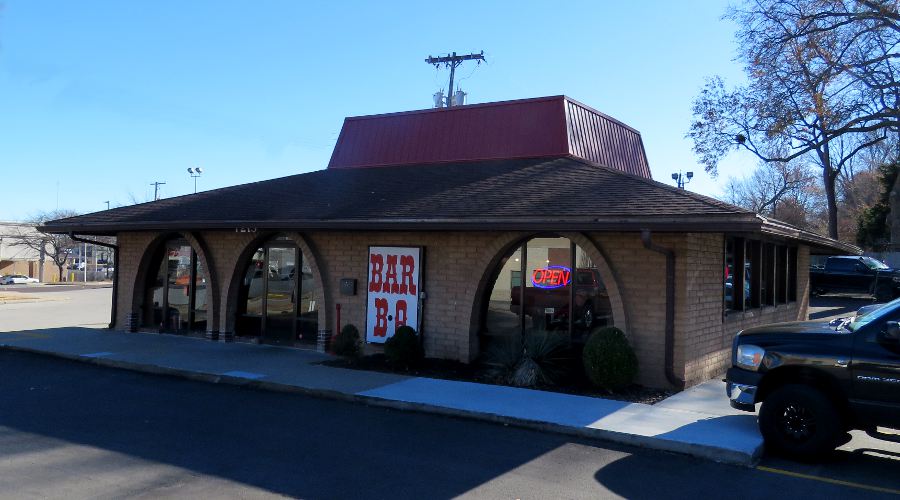 Wyandot Barbeque 2 - Overland Park, Kansas
Wyandot Barbeque 2 is a neighborhood BBQ restaurant located near the heart of Overland Park, Kansas. There were once three Wyandot Barbeque restaurants, but today there is only this one and the original location on State Avenue in Kansas City, Kansas (Wyandotte County). This building was originally Zantigo's taco shop for at least 30 years and has been Wyandot Barbeque even longer.
The restaurant was closed nearly a year following a fire in December 2021, but reopened November 26, 2022, In addition to repairs from the fire, many long overdue cosmetic improvements were made. Ron Williams, who founded Wyandot Barbeque, passed away three months later. As of August 2023, the restaurant is being offered for sale. The original Kansas City location is not for sale.
Wyandot Barbeque 2 does not get the press that many KC BBQ joints get. It isn't fancy, but has a very loyal customer base. When I revisited the restaurant a few days after they reopened, at 1 PM on a week day there were still 8 people in line ahead of me.
The meaty ribs are tender and have very good flavor. The brisket is a bit fatty, but one of my favorite Kansas City area briskets for flavor. The bone-in chicken doesn't have as much flavor as the other meats. The presentation of the dishes is not as appealing as the taste and I recommend ordering the meat dry to avoid having it drenched in sauce. The sauce is a typical, ketchup based KC area style sauce.
The onion rings are not fresh made, but are still crispy and good. The previously frozen crinkle cut French fries are cooked perfectly. They are golden and crispy on the outside and tender on the inside. To my taste buds, they are better than the fresh cut fries at many other places.
The servings are larger than many places and the prices are lower. You can easily fill up for about $12. The $14.50 mixed plate has enough meat for 2 or 3 people. but they would probably want a second order of fries..
Slabs of ribs are sold by size from $18 - $24 depending on the weight of the slab.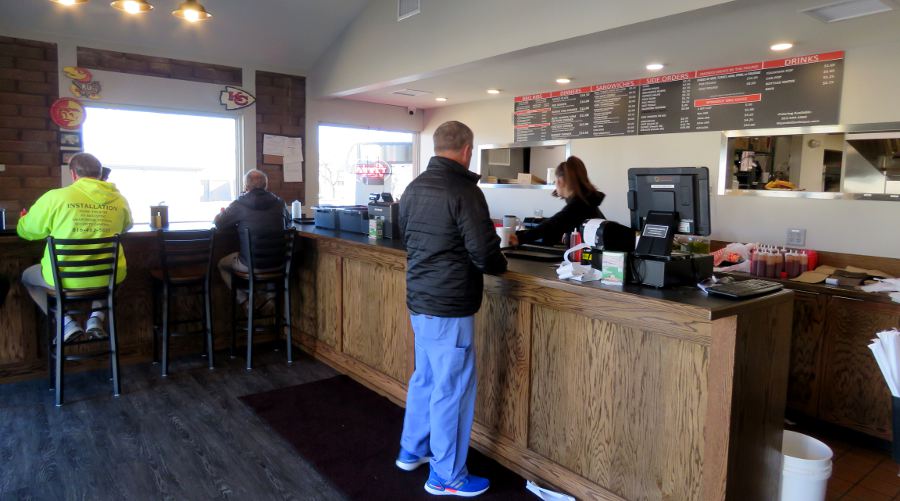 Probably more than half of the customers get their meals to go.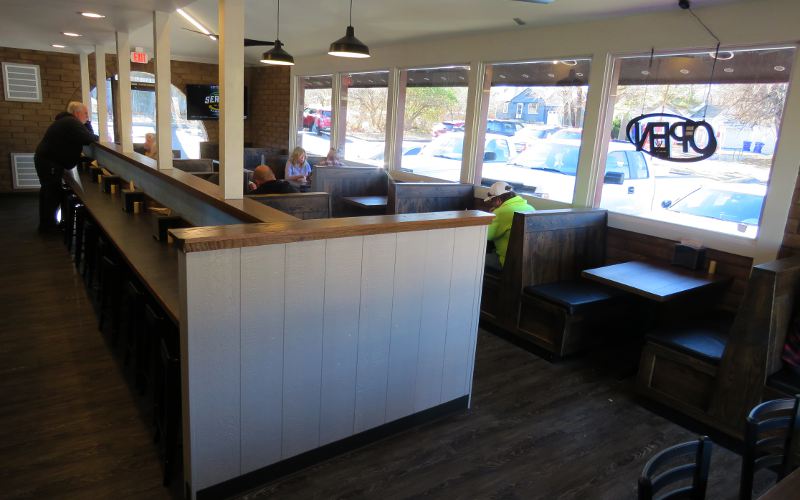 The interior of Wyandot Barbeque 2 is much improved since the remodeling after the 2021 fire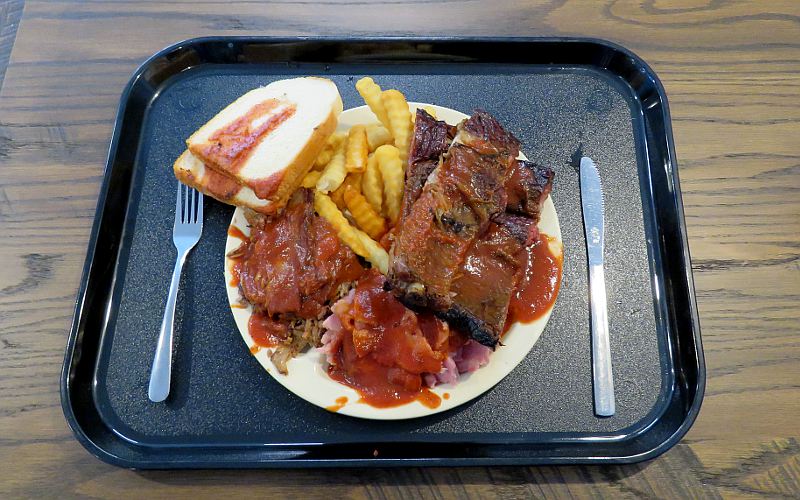 Mixed plate of beef, ham, ribs and fries - $14.50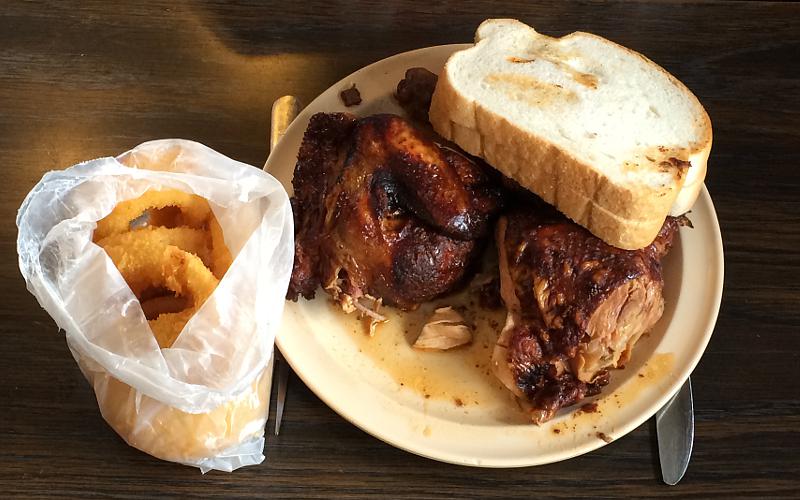 Half chicken - $5.75, onion rings - $2.95


The Wyandot Barbeque 2 menu from August 2023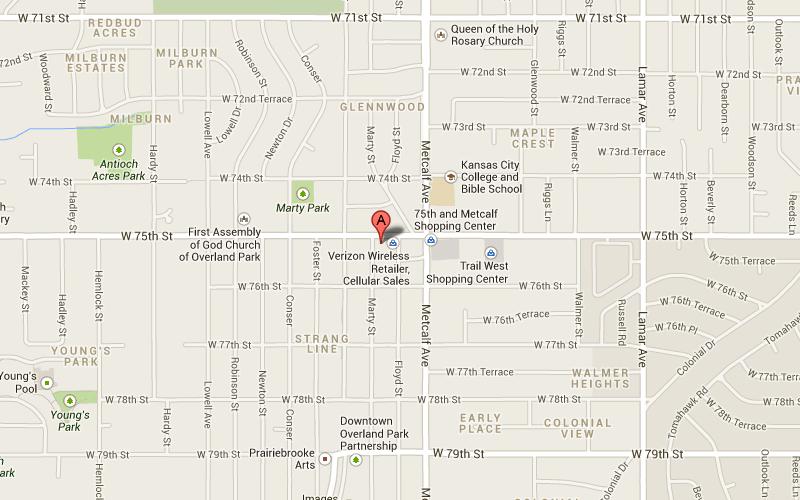 Wyandot Barbeque 2 Map
Overland Park Restaurants & Attractions
Kansas Restaurants Kansas Travel & Tourism Home
LS-2/14 copyright 2014-2023 by Keith Stokes