Wyandot Barbeque 2
7215 W 75th Street
Overland Park, Kansas 66204
(913) 341-0609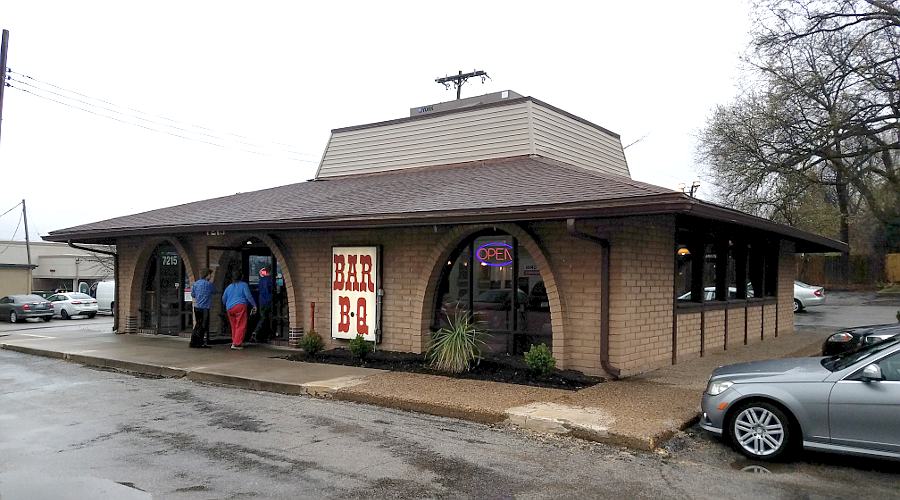 Wyandot Barbeque 2 - Overland Park, Kansas
Wyandot Barbeque 2 is a neighborhood BBQ restaurant located near the heart of Overland Park, Kansas. There were once three Wyandot Barbeque restaurants, but today there is only this one and the original location on State Avenue in Kansas City, Kansas (Wyandotte County).
This joint had been in this former Taco shop for at least 30 years, but it is does not get the press that many KC BBQ joints get. It isn't fancy or even in very good repair, and during our last visit the "fresh brewed" iced tea looked like it had been in the dispenser for a few days. Still, I like the food.
The meaty ribs are tender and have very good flavor. The brisket is also very good. The bone-in chicken doesn't have as much flavor as the other meats.
The onion rings are not fresh made, but are still crispy and good. The previously frozen crinkle cut French fries are cooked perfectly. They are golden and crispy on the outside and tender on the inside. To my tastes buds, they are better than the fresh cut fries at many other places.
The servings are larger than many places and the prices are lower. You can easily fill up for about $10.
Slabs of ribs are sold by size from $15 - $20 depending on the weight of the slab.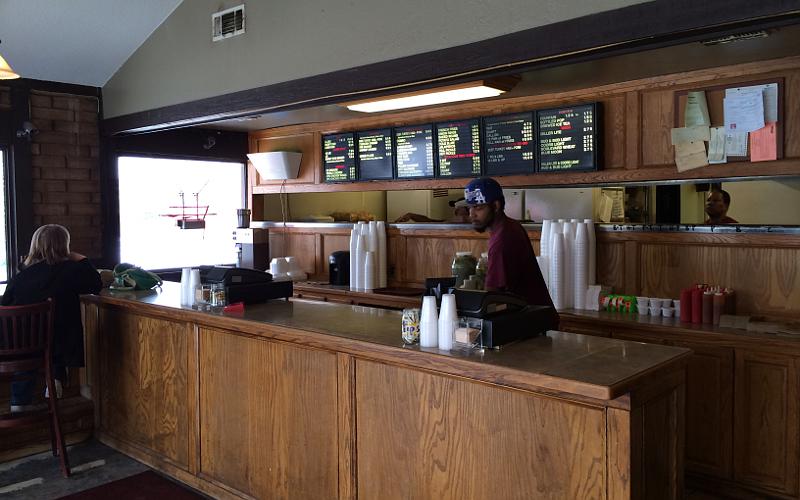 Probably more than half of the customers get their meals to go.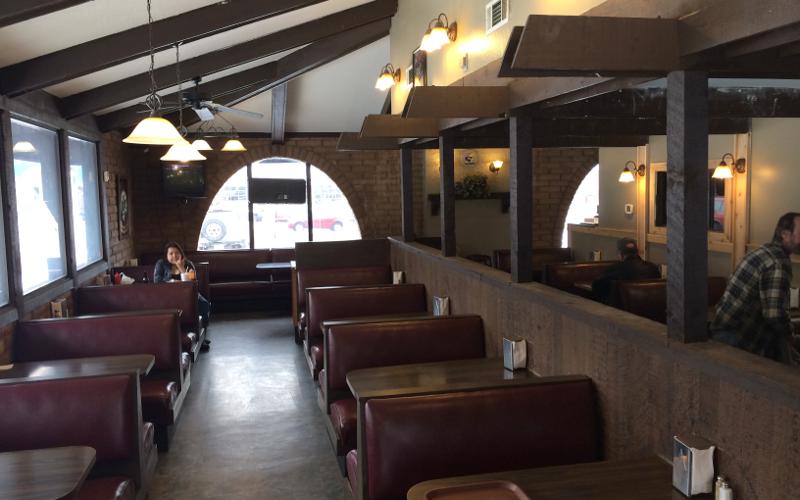 The seats in the Wyandot Barbeque 2 dining room could use replacement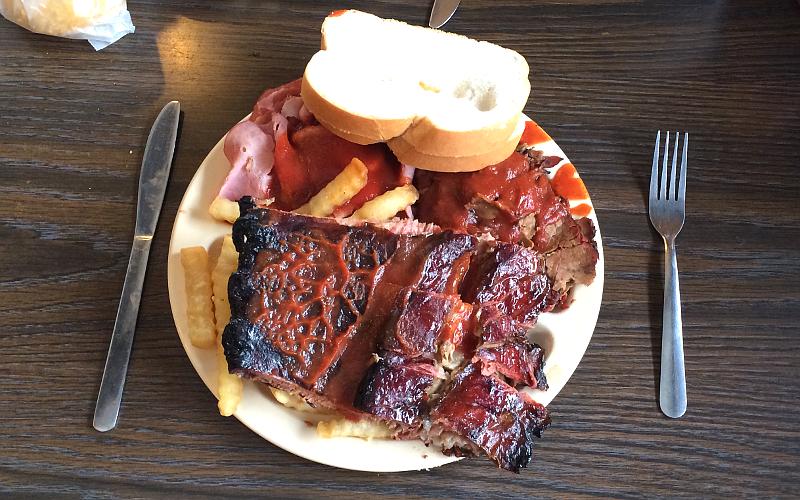 Mixed plate of beef, ham, ribs and fries - $11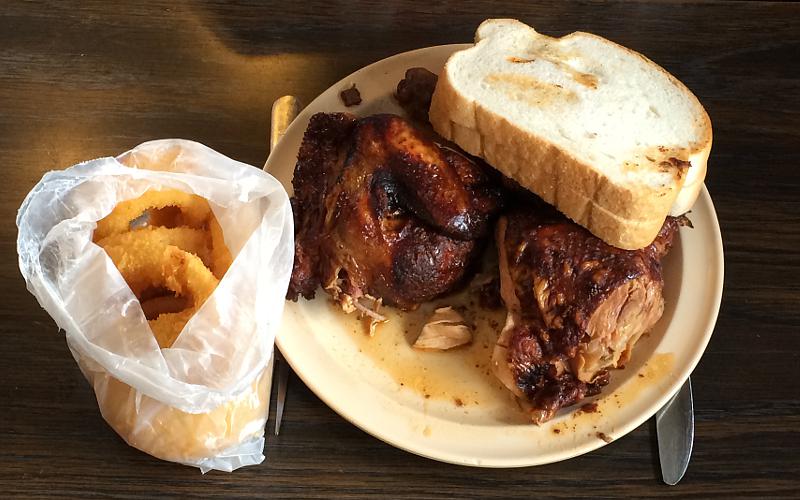 Half chicken - $4.75, onion rings - $2.10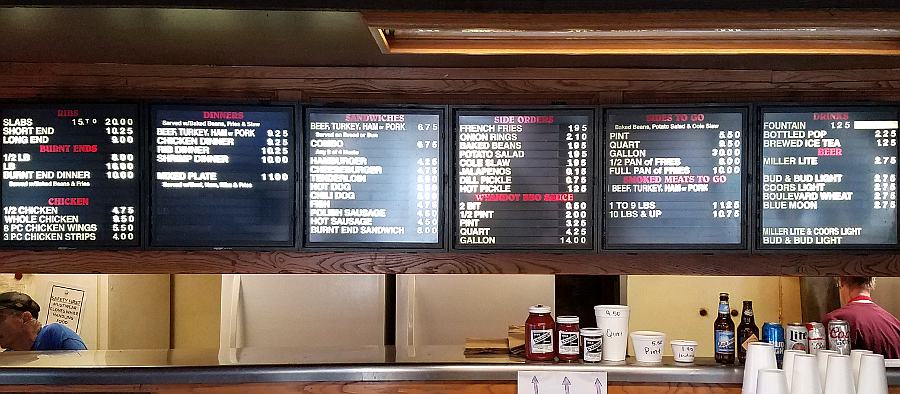 The Wyandot Barbeque 2 menu from January 2020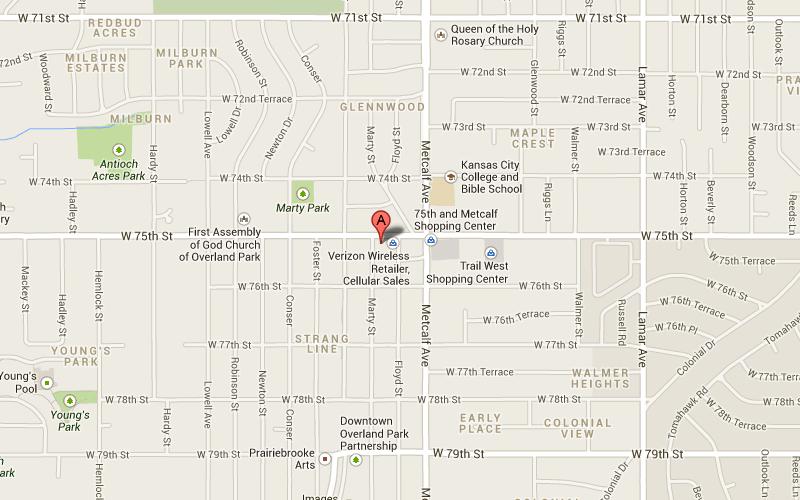 Wyandot Barbeque 2 Map
Overland Park Restaurants & Attractions
Kansas Restaurants Kansas Travel & Tourism Home
LS-2/14 copyright 2014-2021 by Keith Stokes