Panhandle Railroad Museum

425 E Harvey Avenue
Wellington, Kansas 67152
(620) 399-8611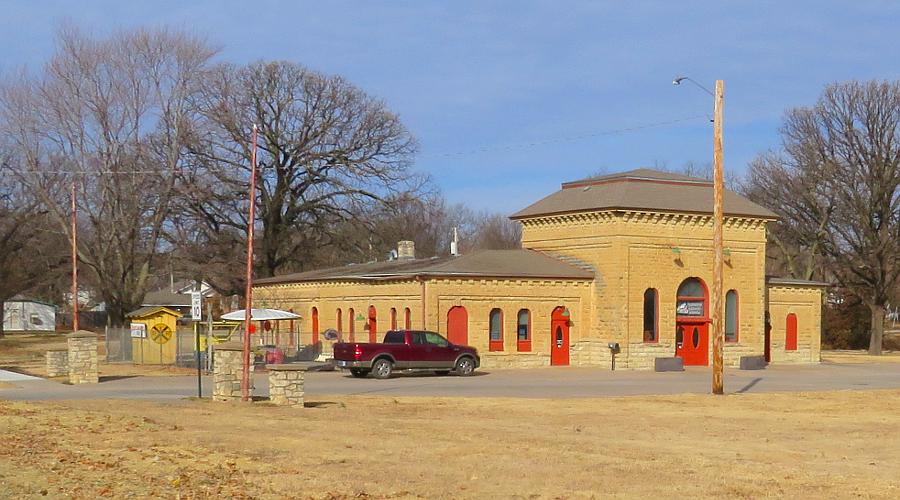 Panhandle Railroad Museum - Wellington, Kansas
The Panhandle Railroad Museum in Wellington, Kansas is a neat private collection of railroad memorabilia in an even neater old stone building which was a coal gasification plant from 1886-1906. But the coolest part of touring the museum may be meeting former train conductor Perry Wiley who assembled the collection and his wife, Sherry, who is the more outgoing one.
The many displays of railroad collectibles include the types of items I expected and many which never occurred to me, with the primary emphasis being on the Burlington Northern Santa Fe (BNSF): lanterns, uniforms, bells, whistles, toys, candy, railroad band uniforms & instruments, playing cards, plates, photographs, model trains, books and art. The men's rest room includes a large display of Burlington Northern Santa Fe Railway Calendars.
Group tours are available by appointment.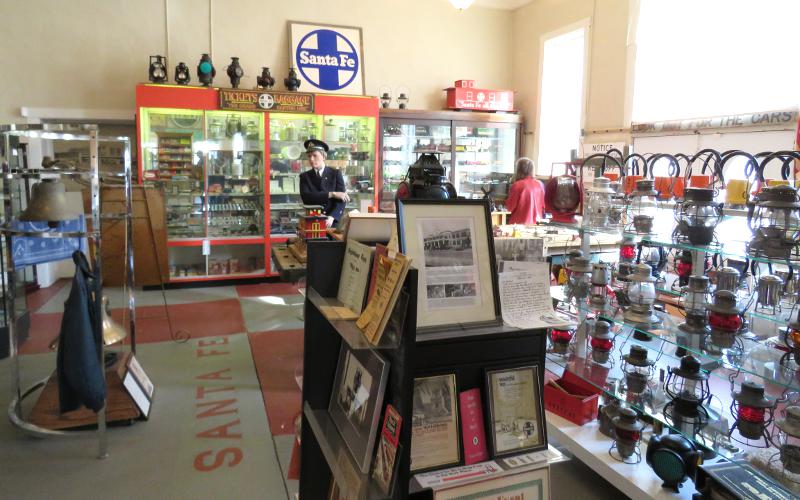 Panhandle Railroad Museum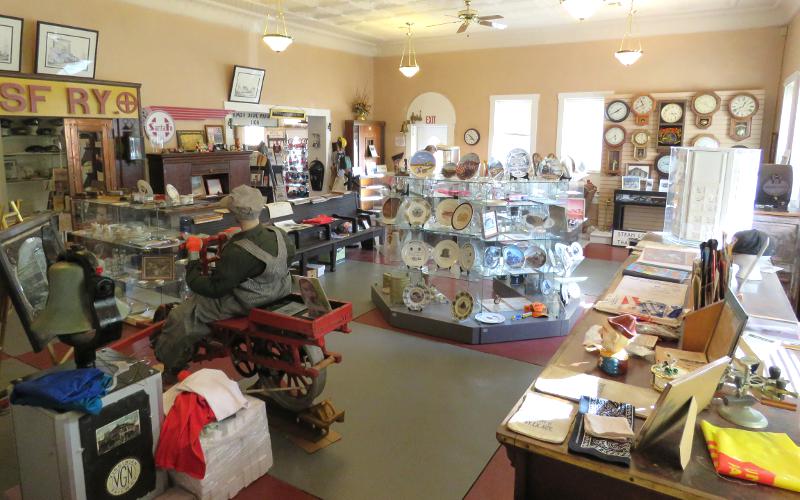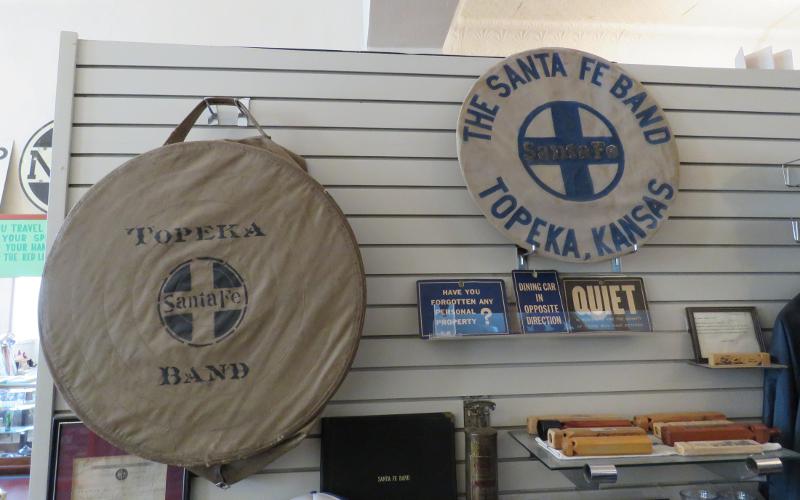 Some of the Santa Fe Band items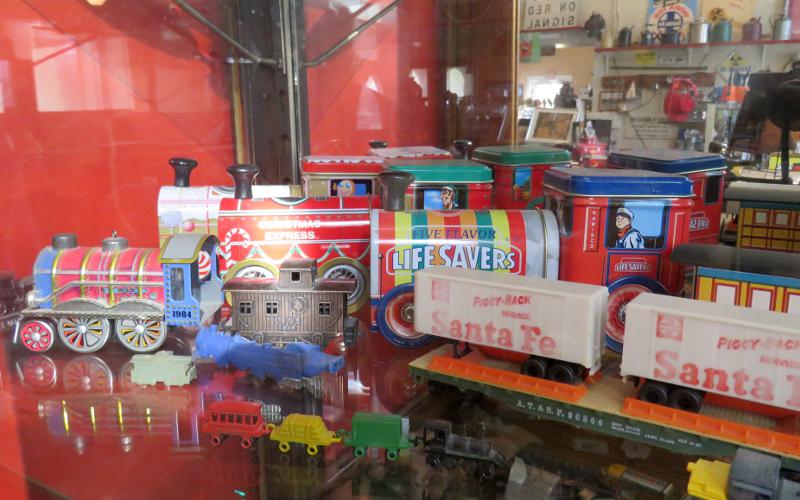 Antique Life Saver candy store tins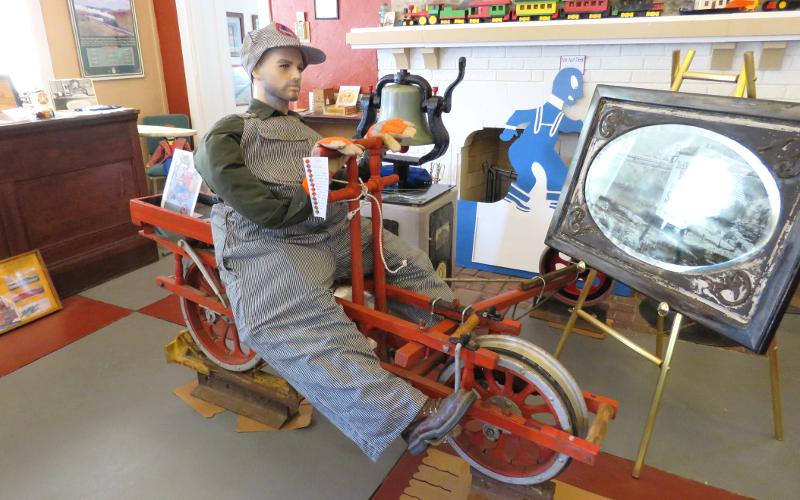 Early velocipede used to inspect tracks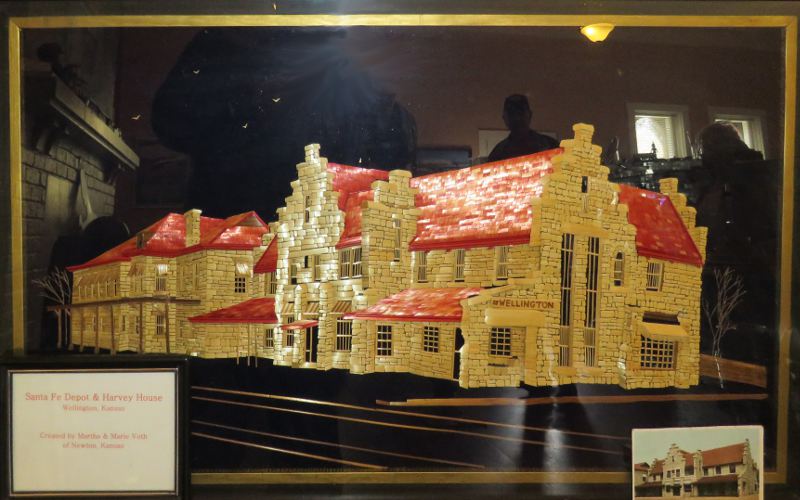 Wheat picture of Wellington's Santa Fe Depot and Harvey House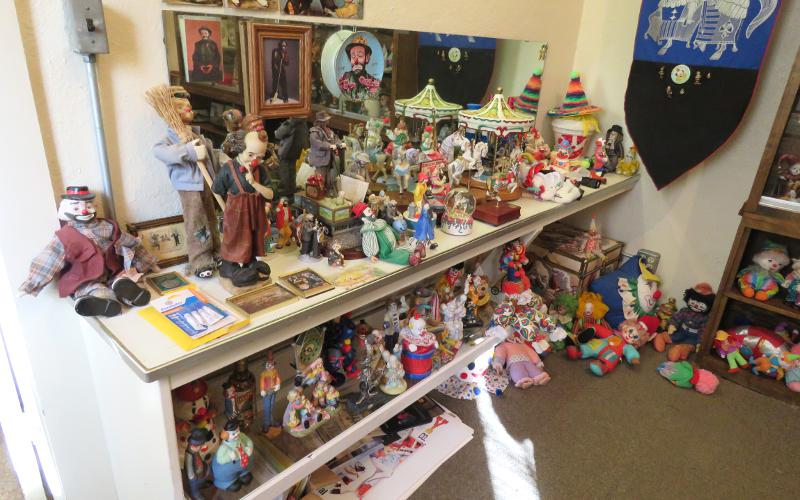 People keep giving the Filey's things for the museum, including this collection of clowns which are tucked
in a room at the back.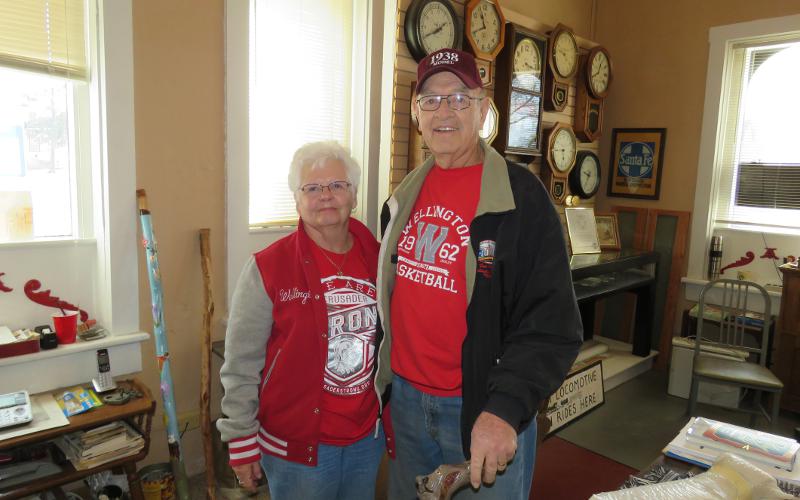 Sherry and Perry Wiley (Perry carved the cane he is holding and the ones against the wall)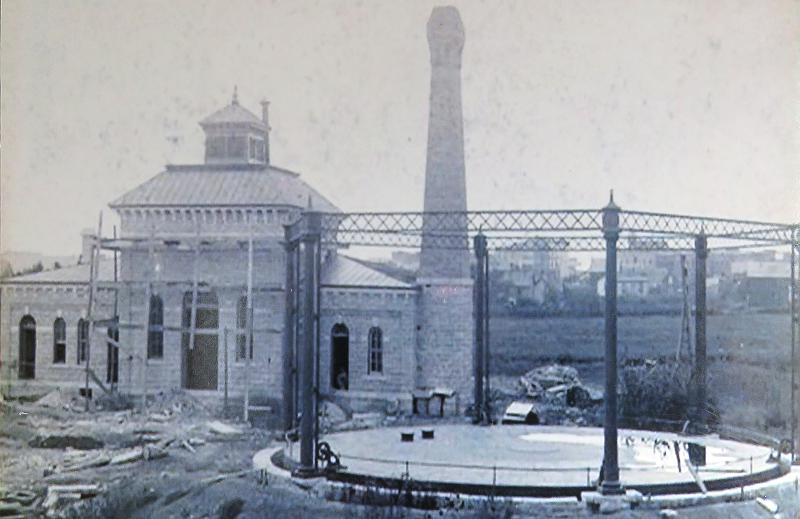 Construction of the manufactured gas plant in 1886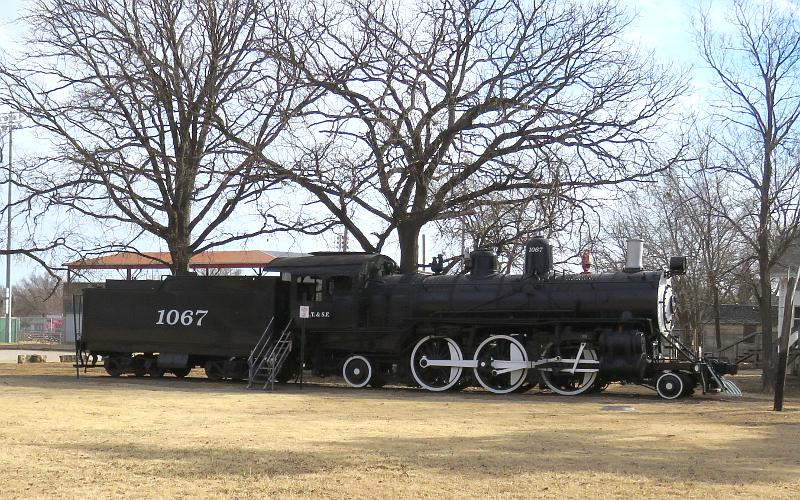 Atchison, Topeka & Santa Fe Railway #1067 steam locomotive in Seller's Park across from
the museum's parking lot.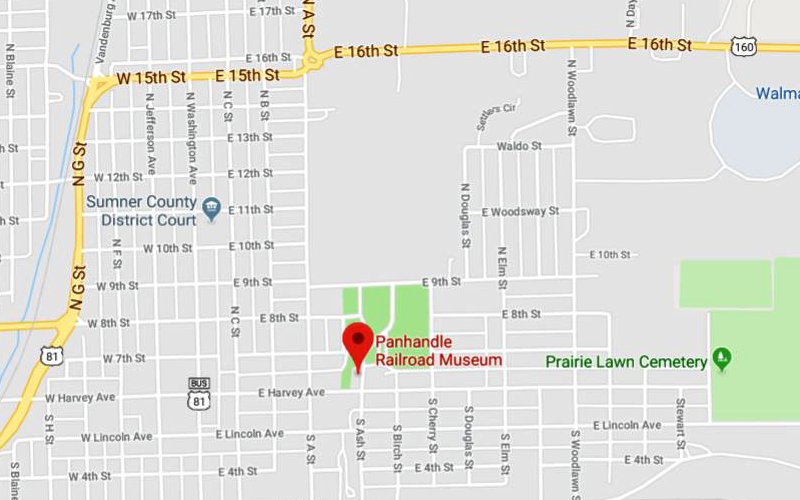 Panhandle Railroad Museum Map
copyright 2018 by Keith Stokes