Pome on the Range Orchard & Winery


2050 Idaho Road
Williamsburg, KS. 66095
(785) 746-5492

open 7 days a week, year around



Pome on the Range "juice kan" (water tank)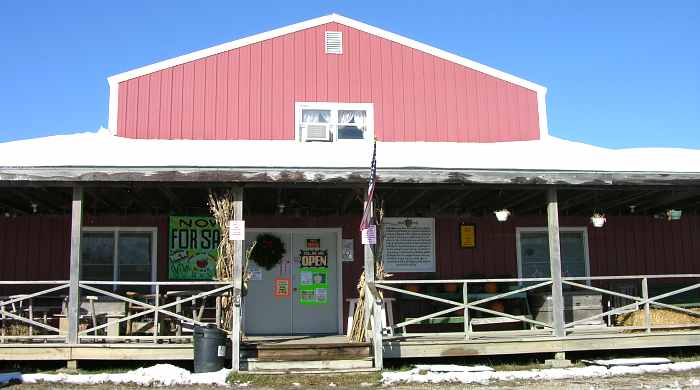 Pome on the Range Orchard and Winery is just off I-35 at Exit 176 (Homestead Exit) near Williamsburg, Kansas. The 35 acres of apple and peach orchards were begun in 1983. The orchard also produces other fruits and vegetables which are sold at the country store along with cider and products from Kansas producers such as, nuts, jams, Alma Cheese and wonderful fresh pies. During the season, there is also pick your own vegetables and fruits.
Pome on the Range is also one of Kansas' newer wineries and bottle their own apple, peach and blended wines, which are available for tasting and purchase, as well as private labeled elderberry, blackberry, sand plum, and blueberry wines from another Kansas winery. The wines may be too sweet for some palates.
The Pome on the Range orchards are developing activities for families and groups such as tours, wagon rides, pumpkin patch, pick your own apples, and a pond and picnic area.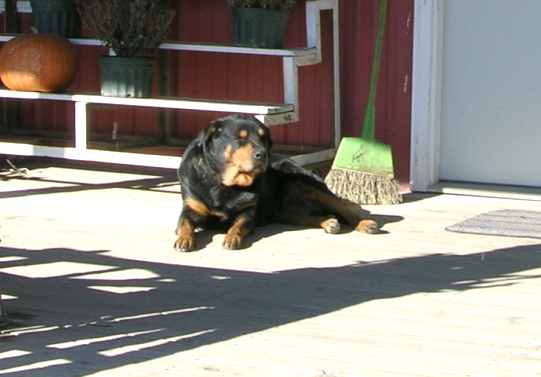 Athena offering a lazy welcome to the country store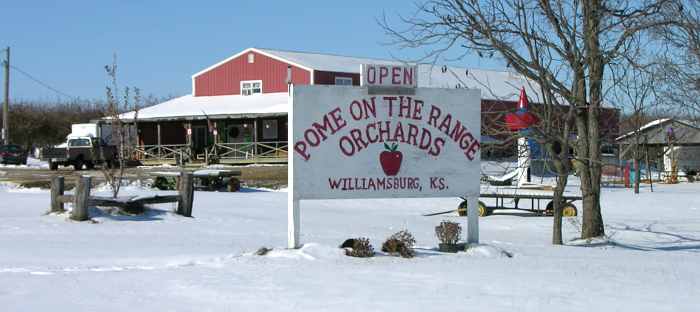 Pom on the Range Orchards on a cold but sunny January day.

Pome on the Range Orchards website
Kansas Attractions Kansas Travel & Tourism Home
copyright 2006-2015 by Keith Stokes