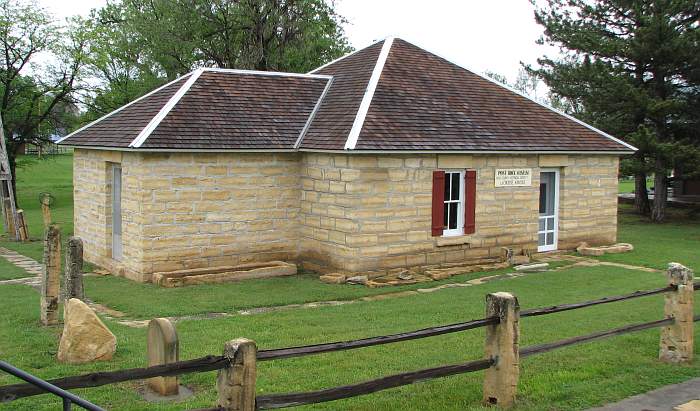 Post Rock Museum - Lacrosse, Kansas
The Post Rock Museum in Lacrosse, Kansas is housed in a native stone house built by homesteader Dan Haley, southwest of Nekoma in 1883. The house was moved to its current location in 1963. The museum includes an authentic stone quarry re-creation illustrating the methods used to cut posts for fencing as well as tools and items depicting the history of the post rock unique to Kansas.
Over 40 thousand miles post rock fences were erected in north central Kansas. Each post is unique, no two fence posts are the same size, shape, or color, and many even have fossils such as Inoceramus labiatus, Collignoceras woolgari, driftwood, and shark teeth & scales.
Although the displays at the Post Rock Museum are quite interesting, the museum is modest in size and I believe that most visitors will need only a few minutes to tour the Post Rock Museum. This reviewer found the Post Rock Museum, the most interesting of the Museums in Lacrosse, Kansas.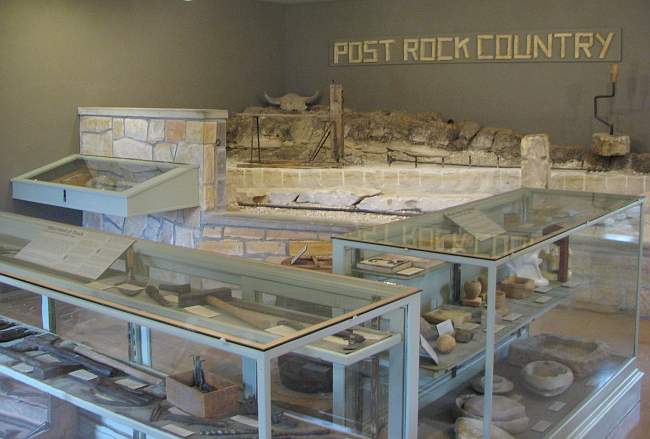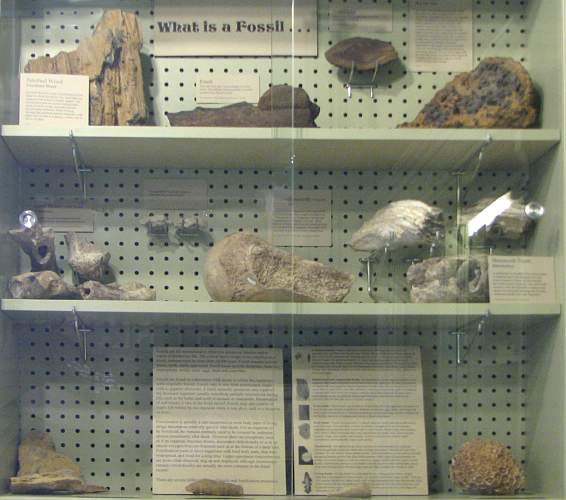 Fossils found in limestone used for making post rocks.


Protosphyraena - primitive swordfish which thrived during the Upper Cretaceous Period. It is often found in
Kansas Smoky Hill Niobrara Chalk.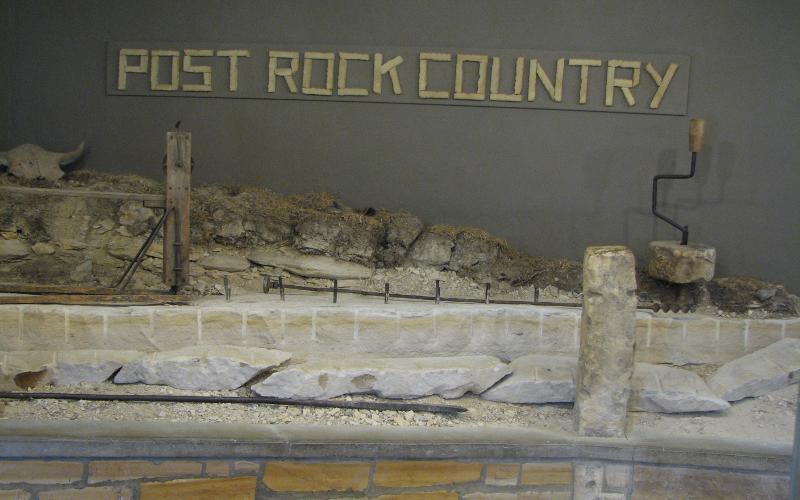 Reproduction of a post rock quarry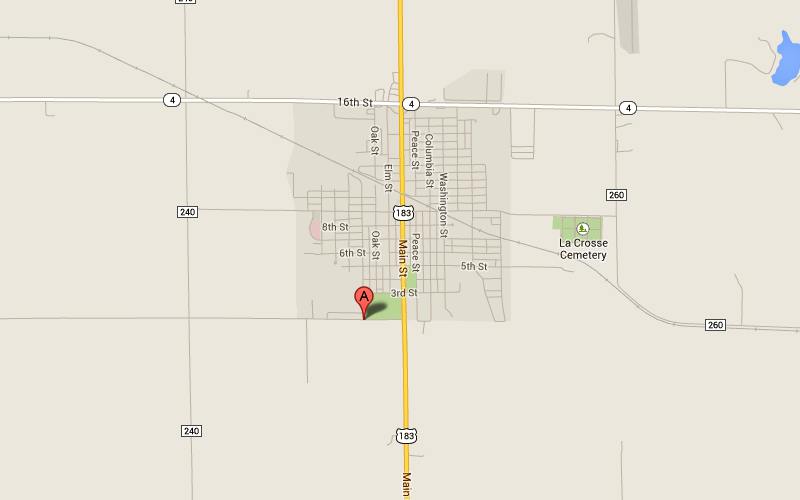 Post Rock Museum Map
Rush County and Nekoma Bank Museums Kansas Barbed Wire Museum
Lacrosse Museums' website
copyright 2007-2021 by Keith Stokes